Use the Chapters list below to select the part of the video you want to watch.
Chapters: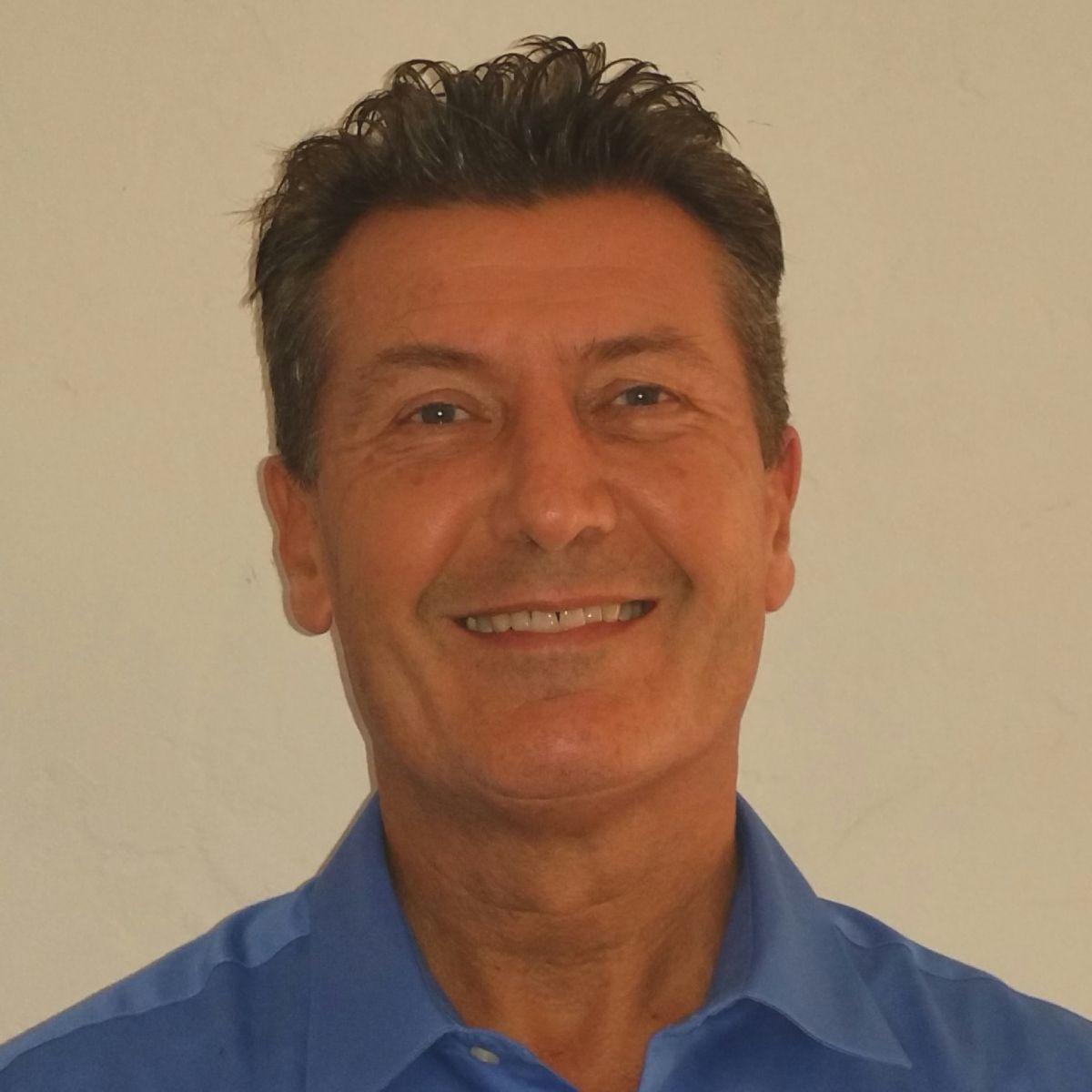 Rod Turner
Rod Turner is the founder and CEO of Manhattan Street Capital, the #1 Growth Capital marketplace for mature startups and mid-sized companies to raise capital using Regulation A+. Turner has played a key role in building successful companies including Symantec/Norton (SYMC), Ashton Tate, MicroPort, Knowledge Adventure and more. He is an experienced investor who has built a Venture Capital business (Irvine Ventures) and has made angel and mezzanine investments in companies such as Bloom, Amyris (AMRS), Ask Jeeves and eASIC.
RodTurner@ManhattanStreetCapital.com
www.ManhattanStreetCapital.com
Manhattan Street Capital, 5694 Mission Center Rd, Suite 602-468, San Diego, CA 92108.
THIS TEXT TRANSCRIPT HAS ERRORS IN IT THAT WERE CAUSED BY THE SPEECH TO TEXT CONVERSION SOFTWARE WE USED. DO NOT DEPEND ON THE TEXT TO BE ACCURATE. WATCH THE RELEVANT PARTS OF THE VIDEO TO MAKE SURE YOU ARE PROPERLY INFORMED. DO NOT DEPEND ON THIS TEXT TRANSCRIPTION TO BE ACCURATE OR REFLECTIVE OF THE STATEMENTS OR INTENT OF THE PRESENTERS.
Welcome to all of you. I'm glad that you joined us today. I hope you'll find this to be a very worthwhile webinar. My name is rod Turner. I'm the CEO and founder of Manhattan street capital, and the general partner of Manhattan street fund, which is a venture fund we're raising capital for as we speak. My background is that I've had the, I started out as an engineer and I've had the good fortune to move into entrepreneurship and startup companies in high-tech prior to Manhattan street capital and the Manhattan street fund. I've done six other successful startup companies. All of them in tech, two of them, we took public to the NASDAQ. One of those was Ashton Tate. For those of you who are a bit a bit longer in the tooth like me and we went public in November of 1983, we became the leading database vendor with DBAs on the microcomputer in that era.
I was the vice president of sales there at the IPO, and then Symantec a few years later where I was executive VP and general manager of chunks of the business. My team introduced the Norton antivirus, which essentially became Symantec while I was leading the group. That was a lot of fun. And for other successful startups with liquid outcomes for all involved with positive liquid outcomes rule involved and a couple of failures along the way, too, of course I launched Manhattan street capital almost exactly six years ago in about two weeks time. It'll be six years ago in order to focus on Regulation A because I felt bad as I do now, that Regulation A+ is, is a tremendous fundraising instrument for that can do good. That can really help great companies get funded that might not otherwise do so go public that might not otherwise be able to do so.
So that was the focus from the beginning. And we branched out into doing selective reg DS as well. And now we're probably going to be adding reg CF shortly. Anyway, that's what Manhattan is. What does Manhattan street capital do? We're a funding platform and advisory service that brings all the different service providers into place. And then on a selective basis, we only wanted to do offerings that we believe in that will be successful and successful for the investors later. And we literally were consulting and advising and helping maximize success for all the companies that we bring to market or that bring themselves to market with our assistance. The agenda for this session is the following. I'm going to touch on, I'm going to cover these topics, misconceptions around valuation, a review of what our objectives are for, for valuation, the big picture factors, which drive it the nature of the investors in the different types of online fundraising tools we have available to us, the unique aspects of Regulation A+ Reg D, Reg CF and Rule 144 A when it comes to valuation reality checks on the valuation, front testing methods then tips and techniques.
And then yeah, I'll touch briefly on resources and handle the Q and a. So that's the agenda misconceptions. A lot of people under, I won't, I don't need to say that. I'll just say a popular misconception is that the SEC for a rule for example, in a, in a Regulation A+ that the SEC will only allow a certain valuation, but that the SEC doesn't judge the merits of valuation, they don't judge the merits of offerings. They judge the legitimacy of the entity and the security that's being offered, but they don't get into assessing how great a company, this is how worthwhile it is investing in. Okay. That's a, that's an absolutely important point to know, however, it's tempting to assume and PE some people reasonably do that. States don't care about valuation. And if you do a tier one which virtually nobody does in Regulation A+ anymore, but if you do then you, what the States, many of the States use merit review or a bureaucrat working at the state level is judging whether he thinks he or she thinks that your company is a good investment and valuation is presumably one of the things that they factor in.
So, they actually do care and they'll often require audits as well, which is another reason why it's better to use tier two and Regulation A+ another, another popular thought is that you need to prove the merit of your valuation, that you have to have it documented in some way and evidence that it's a proper valuation. That is not the case in some cases that can be helpful. But it's certainly not a requirement in these offering methods that we're discussing.
It's also attempting to assume that a professional valuation is accurate and I've seen a bazillion and some of them are great and a lot of them are way the hell off the Mark. It almost seems as though the thicker, the document, the less likely it is to be accurate, but, you know, that's a lovely, simplistic view, but that's the way it is with business plans. You know, you've got a 60 page business plan. It's almost certainly the guards don't know what they're doing, but so there are great valuation professionals across the board. There are many, we have four or five that we deal with, but don't assume that that evaluation professional is going to get it right for you. There are many nuances to this. So many assumptions that have to be made to out valuation. I would personally depend on any single resource or anything, any single source. And then there are another set of misconceptions like our product's not done so we can't raise money or our product's not done. So like we can't raise money at a decent valuation. And that isn't the case. If the nature of the market that you're addressing is extremely exciting. And if the legitimacy of your effort and the strength of your team is solid, then you can command a decent valuation and raise sizable amounts of money. Anyway.
Yes, but what are our objectives in evaluate setting evaluation? Obviously we want to appeal to investors and we'll get into that a bit more later. We want to pass muster with the influences out there, because one of the phenomena in online creative re acquire capital raising or crowd investing is that influencers will kill an offering. If they don't like it, they don't, I'm not saying they're malignant people. And I'm just saying that somehow or other, when influencers don't like an offering, for whatever reason, they don't generally do very well. They usually fall by the wayside. So I consider them an audience that we need to satisfy.
We want another key criteria is that in some forms of online crowd investing with DD, with optimists, and we need to protect them against themselves because they'll buy in it's silly valuations and other terms that aren't really prudent and they'll figure it all out later. So we don't want them to be unhappy later when they've got the smart advice that they never sought out. We want them to be happy then, right? So we're trying to protect them from themselves. We also want to avoid a down round, you know, that's why there are no guarantees in life. Yeah. But you want to, you don't want to set yourself up with such a high valuation that you will do a down round later. And you know, that the upset that that causes, and obviously we want to do a successful raise, but I'll get into that in a moment as well in, in in some other nuances or some other aspects around it.
So now moving on to what are the big picture factors that determined valuation or influence it? The size of the market obviously is critical. The stage of the business is critical. What's funny about that is it's easier to raise money. I'm not saying the valuation is appropriate. I'm just saying it's easier to raise money sometimes for a company that's pre-revenue than post revenue, right? Because post revenue is like, well, how much did you ship last week? How much, what were the sales the week before, you know, suddenly you're into to prove it mode whilst, well, you have a lovely option, a lovely business model than a killer market and a killer technology on the under development. You don't have to prove it yet, right? So it's, life's easier. Those are different variables obviously than just valuation. What is the competitive landscape actually, right. You know, it's easy to pretend that you're in a unique market and your segment is just yours, but, you know, will all of that really pass muster in the market?
What's the reality. If you're actually in a market where your best hope is to achieve 8% market share, do something else. I mean, honestly my advice would be, do something else, but the smart, if you are a business, if you're raising money from smart investors, as in, as I'll get into later, it is opiate as is obvious. They don't want to back companies that are realistically only ever going to be a bit player. And the fact is that companies over time, you know, this is one of those empirical facts companies that have less than 30% market share generally are going to have a really tough road to hoe. And those that have better than 30% market share are the ones to be in as an investor and as an entrepreneur. So we need to have, that's a significant factor, obviously. Competitive barriers to entry.
There are nowadays, excuse me, because so many businesses, these days online are dealing with consumers. There are many is, is where the barrier to entry is we're going to kick, raise a lot of money, get the market own it, build the brand. And that's all barrier because nobody else will easily knock us off. And you could say that Apple has that down to a T, but in many is, is, is, you know, is great from an investment and valuation standpoint, to have real barriers, to entry, IP, patent protection, or other, other barriers to entry that make it hard to copy what you're doing, right. If it's such a, if it's a great idea in some three or four other companies like it all, they going to be able to equal you fairly quickly with which case, you know, that weakens the appeal, obviously strength of the team and the track record of the team is obvious momentum. There aren't companies that are doing boring things, but that kicking with revenue, momentum and profit growth, and they're exciting to raise, to raise money for, and for investors to invest in because of the financial performance, right? And then we're in a whole different situation as to, well, if the valuation can be the majority of companies that are raising money in these forms, aren't at that stage, but there are certainly some we bought a couple of we're working with right now.
Momentum, but I would say, you know, you bought customer traction and revenue momentum. Those are separate things, customer traction, where you've got tremendous success and engagement from, from clients. And this is where their revenue big. Maybe, you know, maybe you decide not to charge or only clients because you don't want to have to be in the prove. It prove it mode with revenues because there'll be so bloody tiny at this early stage in the game. You know, those are tactical methods that you might consider, but revenue, I mean, right rapid growth, rapid growth and momentum, rapid traction, proof of traction, all of those things are obviously, even if it was, it's almost so obvious, I shouldn't say it a less obvious one is when this company gets, it gets his business going, is the revenue going to be smooth or is it going to be inherently bumpy, right. If you're dealing with sophisticated investors, they care about that because it's harder to generate and support a high valuation over time in companies, public companies, especially obviously that have bumpy returns. It says much more difficult to, to sustain a high valuation. That's one of the reasons that software, as a service, for example, valuations tend to be nicely hard.
Emotional appeal matters hugely in this online crowd investing thing that we're doing, of course, right. And you can have a fantastic business, but if it's too difficult to explain or too boring, then you're probably not going to succeed at any valuation. It's not just about valuation, right? That's, that's all another subject. I don't want to get into too much detail on that here. But emotional appeal makes it easier to justify a higher valuation. Look at Tesla. That's an extreme case. I have these two terms I'll use strategic and tactical to me, a tactical company is a company that's doing something and they may be doing it well, it may be very profitable. They might have decent profit growth. But when you look at what they're doing and the competitive landscape and the industry trends with segment trends, that they're that they're a part of you say to yourself, well, okay, this is a sort of a short-term thing where I can make some money maybe, probably, hopefully, but in the long run, where are they going to be? Is this going to be around even 20 years, 10 years from now? Yeah. to me, strategic companies are the ones that are that appeal and get the higher evaluations when we deal with the more sophisticated investors, because the segment, the strap, the industry trends, the scale of the market is all there to be seen and people will love that kind of company more.
So obviously Tesla in the past, I was fortunate enough to be an investor in the venture fund, a venture fund that invested in Tesla in the beginning. Not that I've been smart about how I've dealt with my equity and Tesla since then, I've been awfully stupid, but let's set that aside and stick with the picture here. Okay. So strategic matters greatly, especially when we're dealing with savvy investors and some of the investors we deal with we're dealing with these online really are savvy. I want to, I want to digress into an important metric here. I've been, I was struggling where to put it, but this is called. This is caused for me to give you a big disclaimer that I didn't give early. It's a reminder to give you that. Please refer to the legal disclaimers in the, in the comments section about Manhattan street capital and what we do and things, when all broker dealers, we're not underwriters, we're not securities attorneys and we're not valuation professionals.
Okay. So what I am doing here on this valuation topic, especially is giving you my observations because I have a huge amount of it, of relevant experience as to what works, what I see working on giving you guidance and suggestions of, of tools to use. And in a minute, I'm going to give you a rule of thumb to use, but you know, I'm not telling you what you should do. I'm not telling you what your valuation should be. That's not my I'm not allowed to do that. I'm allowed to furnish you with information and guidance and tools, excuse me, observations, right? What I see working in the market. And that's what I'm doing here today. I don't want the regulators to be upset with what I'm covering here. Okay. So rule of thumb for me, you know, with those startups that I mentioned, I've had the great, good fortune to raise money from some of the best venture capitalists in Silicon Valley, not in the last six weeks, you know, but over, over time in the past, and I've done it, many investments alongside VCs and directly myself alongside other angel investors, a lot of them, and my experience is as an entrepreneur doing on that side of the table.
And as, as the investor, that if you aren't doing it private round of that type, typically not, it doesn't really matter. The company comes in with an expectation of valuation and how much money they want to raise. The VC will, all the investors will determine how much money they're willing to put in its cleanest and easiest to describe the dynamic with a VC, right? They will decide how much money they'll put you in and they'll decide what valuation they're going to go for. Obviously, if you've got a kick-ass amazing company or, or you're an exceptional proven entrepreneur, the dynamics are different, but in most cases, you're going to get, if you raise enough money in this private mode to grow your company for a year and a half, then the fact that you can get the money says this is viable, right? The question that is what dilution, where you experienced, which determines the valuation.
You're normally going to get 25 to 33% dilution for that year and a half of, of capital. That's a rule of thumb that has worked well for me. And I've observed an experience. And so, you know, when you do success around you get successive dilution and it gets, it can get a bit, a bit of a pain, right? But that's life and, and the capital causes enables you to do a lot of neat things. So it's not a bad thing. As long as the VCs are great. In my experience of observing Regulation A+ very closely legitimate offerings that succeed in raising money will typically experience half that dilution for the same amount of capital raise. That's a rule of thumb. I want to give you to, to, to use just as that as sort of a, as a checkpoint clean, do you use, don't use it and say, Oh, well, rod told me that must be in it, it's great because I'm no, I'm not approved to suggest it in that manner, but it's a public offering Regulation A+, right?
So that makes the dynamics different. You've got the there's other nuances I'll get into later, but that's a rule of thumb I've seen in private reg D transactions. And I see it working in a similar manner in the way I just described with reg CF and Regulation A+ as being the thing you need to avoid with using this as a guy is that it's too easy, especially in Regulation A+, right? It's too easy to be in a situation where you had 12 million. That's what it really takes. If you were raising money and getting heinous dilution from it from a, you know, VC source, there's no way you'd take more than 12 million, but you don't want less. Cause that's what you need. Right? So the trouble in Regulation A+ is you're allowed to raise 75 million in a year. And if the marketing and everything else that kicking and you're raising the money successfully, woo let's go ahead and raise a lot more money.
If you know, in that instance, you know, please don't at the beginning of the offering, say to yourself, well, that's not 12. Then let's get 75 and let's use that percentage because that's silly numbers then, right? You need to stick with the, if you're using this as a guide, use it within Amanda capital, you would raise it if it was difficultly diluted. If you see what I'm trying to say that without English difficultly, that's not even a word. Okay. Moving along the nature of investors in these online offerings it's amazing. It's really cool in Regulation A+, and the same in Regulation CF, but obviously we have more experience than I have more experience with Regulation A+ the investors are optimists. We've had situations where w when people come to an awfully page on Manhattan street capital from the advertising outreach, we're tracking all of this. Of course, when they, when they arrive in order to see the investment page, they have to give us their email in order to do so. So that becomes, they then become a prospect that we let the company markets to with our systems.
So we try at the cost of getting those emails. Obviously we try and the conversion of those emails into investors over time. Well, we've had it happen where seven out of 10 of the people who gave us their email invested on the same visit in one visit, right? So, you know, when that's happening, obviously it's a good offering. Obviously it's been well well-marketed, but the nature of the investors are that they're optimists. There's no way in hell that would happen unless they were optimists, right? They are not scouring the earth quantifying reasons why this is a bad idea. They're not doing hours and hours of due diligence. They're not putting a skeptical hat on like a, you know, a red D investor would do. So another couple of interesting dynamics there, 60% of the, of the investments typically come in via a smartphone, same thing, right? If it's, if you're doing it that way, you're not quite able to see as much detail. You got to be an optimist, right? That's another aspect of it. This is all relatively new stuff two years ago, that wasn't the case.
Yeah, so those are, that's a big characteristic about Regulation A+ and Reg CF is that we're dealing with optimists. And if they like it emotionally, and if they want in, because they see it as a strong upside or either if either one of those is strong enough. And ideally if they're both strong together, then it's easy to raise money from them and becomes much more cost effective, where they're investing quickly and easily in the way I described. But we bought a protect land from a deal that they'll later be off about, right? Because they're obviously too optimistic to check that kind of thing, true story. And there's other, there may be other nuances about the offering, which should be, even though they may not be, they aren't required. Typically they should anyway, be prominently displayed on the offering page to prevent those folks misleading themselves.
I'm not knowing some of the more salient points that they should know, right? So that's the stuff that matters there. Part of me for branching out of dilution, out of the valuation front for a moment there, reg D is a whole different puppy, right? Because accredited investors have so many options before them have places to invest. And they've probably got burned a few times. Like I have, I can't believe how many stupid investments I've made over the years. Thankfully, I've had some incredibly successful ones that make, you know, give me permission to let myself off the hook for the stupid ones. But you learn, right? You get more skeptical. You know what to look for you test that. And things will reg D investors have these two characteristics sort of edit at a very summary view. They do care about valuation. They really care about that.
You know, they're looking at this and say, well, is it, I don't know, you know, they're, they're not going to go for a deal. If they're iffy on valuation. Another aspect is to my mind in online raising, cause it's harder with reg, did we even get their attention is harder to get them to invest is harder. It's got to be a no-brainer, it's got to be so exciting, a deal. So exciting and opportunity. They don't tell their friends because they're worried the space will be taken by their buddies. That's not a test I use, you know, if it's that good, that's what we want to be doing. That's the deal we want to be offering. Cause that's the one where people can we'll, we'll invest and we'll have a success in rank D with Regus as the international partner and then Rule 144A's a different puppy, again, some obvious aspects of it.
But I got to briefly tell you what it is most to be probably aren't that aware of Rule 144A to me it's, it's, it's come into its own right about now in the last six months, it's become a smart thing to do. So essentially in the end, you partner with a reg S off shore. Anyone could invest at offshore in the U S only institutions can invest the good news for the institutions while the reasons why. And obviously this only works for companies that appeal to such institutions, right? So, we test that or we know it when we go to the other, we have to be high confidence that that's the case where we have three companies right now, we're in discussions with, we already started discussing and promoting the idea of doing Rule 144A recently. But anyway, point is, has to, obviously it's got to be appealing to institutions, but what appeals to them right now is interesting and different because there was a modification made of at three years ago to reg to Rule 144A, allowing it to be marketed online to anyone, although only institutions can invest.
So that makes it far feasible like reg D 506 C to market it online. Secondly, there is so much money floating about in the hands, mostly of institutions and they are not, they don't want to just do the obvious. They want alternative investments, right? We are, we as a collective here, my company, my platform, you guys, all of us here, we are source. Very many cases are very attractive companies that are alternative investments with different stories attached, right? So when the quality is there for a cynical bias to, to look at, is that, yes, I like this strategic enough for me passes the bus passes muster. Then those guys are going to get in. And another advantage to those institutions of these offerings is that they are immediately liquid to other institutions. They're able to sell their holdings through other institutions immediately upon acquisition.
And so for the issue or company, you can, you'll be able to list your company on an alternative rating system, which can only sell those securities, which essentially facilitate institutions to buy and sell join the first year, and then they can sell to anyone. But in the first year that they're regionally liquid and it's a listed company and the upfront effort in a Rule 144A is the same as a ring D it's beautiful. It's really straightforward, but the disclosures and so forth are very, very strict, very easy. So it's a public offering of a, of a type and it fits the fact, the other third leg on the stool, if you will, for why it matters now, is that joining COVID. It seems to me by evidence that institutions are engaging, we're seeing so much more institutional interest that investment in online raises that we didn't see before.
Why? Because they've always stuck at home, right? Sitting on their hands, Tobin. This is courtesy of COVID. Those three developments make Rule 144Ainteresting in my book. So valuation wise, it's not the obvious side is, you know, institutions are skeptical. They have their own processes. They care greatly about valuation, but they're also opportunistic looking for places to put this money. They've got a lot of low cost money that they want to deploy intelligently in alternative investments. So they may not be quite as hard to please on the valuation front as a reg D typical investor would be, frankly, because they've got a lot of money they want to deploy. And then as long as it's sitting in there, a cancer, any nothing, then I'll bring happy with them. Okay. So now moving on to unique aspects of these offering methods I've covered some of these already, but I will, I will attempt to attempt to do, it's not an attempt I'll hit on the bits I haven't hit on.
I'll cover those parts here. So, Regulation A+, it's a public offering, which subs which supports a higher valuation. You get higher evaluations. I already explained that in pure DD with optimist in the main, I mentioned that to you are allowed to change the valuation in a Regulation A+, as you go up or down a 20% cumulative by telling the SEC you're making that change and doing it right away. That is to say, not asking if you may just actually doing it, you can do it in one or more steps. And if you want to exceed 20%, then you need to request that of the SEC, but that if you change nothing else, that's a two or three week pools to the res wash to go to the SEC. And they qualify that change because they are not judging the merits of the case, right? As long as you only change the evaluation and nothing else, it's a two or three week turn around to do that, even if it's a two X valuation step up, because there's been a substantial step up in the value of the business, because something big happened, right? These, you know, that's a legitimate and very valuable aspect of Regulation A+ in my book.
And there's another effect that I hadn't thought of in the early days, which is the endorsement effect of having a co your company qualified by the SEC, it works wonders in certain places, right? Strategic partnerships, various situations, institutional interest, because you've been qualified. There's, you know, it's a very small subset of companies have that I've had there. I've had that level of rigor that they've had
The past Reg CF it's, it's very difficult to change price in a reg CF up until now a large proportion of reg CF. So I've been done through convertible notes personally. I don't like I don't like investing in convertible notes unless they're really pinned down as to what the specifics off, because I don't want the uncertainty, but I think now with CF going 5 million Mo far more of these deals will be set to the valuation that you're buying securities, not buying a convertible note, the valuation metrics and thoughts that I gave you earlier apply equally to CF as they do to a plus, in my opinion, it's a convertible, it's a private offering. So you don't get the boost in evaluation that you get with an A-plus. So actually I'd lie. I just said, isn't true. You can't command the same valuation in a, in a CF, as you can in a Regulation A+ because it is actually private.
But other than that, it's very similar. The main issue with being that you'll DD with optimists, and you need to protect them from doing things they wish they hadn't done later on. Okay. Reg D is predictable in the sense that I mentioned earlier, we're dealing with cynical investors very much from Missouri. They need to see the proof and it needs to be an no-brainer. I already said that the important difference is that you can easily change the valuation in a reg D very, very easily. It's far easier than in a Regulation A+ in a Regulation A+ there was furious restrictions that we understand and know, and know how to work with, with the securities attorneys and what the SEC expects. The flexibility in a reg D is, is immense because the SEC, as well as in re Rule 144A, the SEC says these are sophisticated investors that they don't need to be protected the same way that bright Regulation A+, passive investors do That excuse me, the wrong way and the wrong sequence. So, Rule 144A, I said this strategic covered a lot.
Yeah. Just send it. It's a, it's a public offering and they are cynical, but they're also, they've also been a lot of money burning holes in their pockets at the moment. And that's clearly a temporary phenomenon, but you know, how temporary, right. Is it six months, six weeks, a year, two years. We don't know. And in the meantime, you know, they're in that situation and we can, we can help them out by giving them great companies to invest in. Okay. Moving on to reality checks, most of this is probably really obvious, but you know, it's more about how you apply them, I think, and I'll get into testing in a minute. Cause I think that's the most useful one comparable yet don't look for companies that are similar if they exist. Obviously if the further along your company is, the more likely you can go check out the evaluations of public companies and get some learning from them.
You can obviously revenue, multiple earnings, multiples of valuable. You know, you just, just use them as a rule of thumb to give you a sense, if you have revenues and earnings and net present value, you know, the trouble with predictions like present value is what is it? It's a series of assumptions, you know, with which can be completely out to lunch and doing a net present value on that future revenue and profit prediction. Given the nature of many plans that I see is going to give you a ridiculously high valuation. So yeah, I wouldn't, I wouldn't spend generally spend too much time using net present value as a, as a reliable method of setting a value, but in the right hand, it's a good tool.
Okay. Testing. So this is, you know, depending on the nature of the offering, this is either, you know, this could be really important Rule 144AI consider it really important. It's not enough to say, yeah, we think this is institutional grade. That's not enough. Right. So then you explain, you're left with how do we test that? Well, these are the, these are the methods of testing that I recommended that you, that you use. And this is general. This is going to apply more or less, depending on the nature of your company, in which offering method you are planning. But if he can get into VCs and get, you know, get exposed to them, asking them is useful. Quite often, they're pleased to advise because they want to sort of know what's going on and they want to be in touch, not to say that they'll invest, but they're interested in new companies that are, that are coming along and approaching them and asking for advice is far better than asking them to invest anyway, cause a more open to them. If you have friends who are in the biz entrepreneurs and CEOs ask them. A very good method is to go onto LinkedIn and engage with target investors and ask them, I mean, essentially approach them and say, look in a very candid manner. I'd like to get your sense of what you think of fair valuation for my company is it's shocking how great, how helpful people are when you are very direct and candid like that. If it's in the case of family offices, same thing applies. If it's a Rule 144A and you're testing institutional appeal, engaging with appropriate level family offices and other institutions is a smart move. Some of them we'll engage, connect with them first, via LinkedIn. Some of them will engage and then get into the dialogue, hopefully in a zoom call where you pitch the company for 10 minutes and ask their advice for 10 minutes and you come away a lot more, a lot more knowledgeable about what they're up for, right? Do they like the company and their sensitivity devaluation? And by the way, it may end up being a real prospect. So this is worth doing stuff. And then the last one that I liked the best because it tests the marketing side too, is this because you can have conversations with people and convince them that your company's amazing, but it's not the same as marketing and online.
If that's what you're doing. Right? Most of us, I think here are planning to do an online raise in which case it's a whole different puffy. We're poor at work. We're going through a porthole, which is it's got to be easy to convey in advertising, right? It's got to be succinct and easy to explain it. And when they arrive on the offering page, it has to be easily explained and engaging there. So that's, that's a much smaller selection of companies that fit that model. Anyway, market test, the waters style is, is a really good thing to do, especially when you're doing what Rule 144A. And you know, if it's an Effie deal, you know, when we have companies approach us and I'm concerned you know, if, if I, if I'm worried that it won't work, my advice to them is either don't do it or do a task.
Cause I sure as hell don't want to waste everyone's time and money going live with an offering as iffy. You know, let's not do that. Sometimes you can change the nature of the offering to one where it's really engaging, but usually it's a matter of the inherent appeal and the ease of communication, right? So let's test that and that's the smart move in my book. And so then what are you doing? Your putting up an offering on a basic, on a simple template is easy to put together. And you are advertising through Facebook, Instagram, because they are the best tools for this and figuring out basically how much it costs to get engagement and adjusting it as needed for a while. And you know, in two months from beginning to end, you've done a real test. And by the way, you can, if you, if you're working with us, we'll ask for their emails on their phone numbers so that you can call them up right.
Text them first. Cause no one picks up anymore because there's so much spam, but Hey, I'm the CEO and you looked at my offer. Would you mind taking a call from me? A lot of people will love to have that conversation. And when you have that conversation, you will learn so much and it's not, you know, a survey that's going to work terribly. It's a qualitative conversation where you discuss the company, you hear what they are thinking you learn, right? And of course you're selling, that's another advantage. But to me, that's the best way to go, right? That is the best way to do it. When we do that, we've made a couple of proposals recently, you know, seven to 10, $12,000, depending how big, how many offerings we're making, because if we're making a debt, offering a task versus an equity test simultaneously that makes it more complex.
But that's an all in cost range to be thinking of, if you are working with us on this seminar webinar to sell you on us, even though it is it's, it's really provided help. It's all of the above, isn't it? Okay. So then cooling the prospects. So whatever it is, whatever method by which you are connecting with people, having conversations with them is, is a phenomenally valuable thing. And adjusting what you ask according to the flow of the discussion is, is such a useful method. Okay? Tips and techniques. I mentioned this earlier, actually it's so much easier to raise money for a pre-revenue company. You know, so don't casually start taking revenue. Think about that, right? Because the minute you get it, then you're being measured and being measured is a whole another challenge.
Offerings can be interesting, right. You know, if you're really confused on valuation or if you feel like currently the valuation is just not going to cut it the way you want. You don't want that dilution. If your company is solid enough that you can carry a debt offering and the, and the interest burden that goes with it, consider that. And if you make a large enough reserve from the vested principle to pay the dividend for a long enough period and thoroughly disclosed that you're doing that. So that it's all completely above board, that's another way to go. There are large number of people out there looking for decent returns on their money. I don't see this as an overall panacea, but if the company is strong enough, then sometimes that works and it obviously involves no dilution at all, unless you're offering equity with a dividend payment.
An important point is that if your, if your company hasn't, isn't the right nature to market online or successfully changing the lower evaluation will not fix the problem, right? It's not valuation sensitive. If you can't get people in and engaging who aren't even initially looking at the valuation, changing the evaluation, isn't going to do anything for you at all. So don't, don't depend on that as, as, as a solution, right? Different story. If you're dealing with investors, one-on-one because you actually have their attention and you can explain it, but it isn't going to work in a an online race.
We talked about how it works with VCs and use. I gave you suggestions as to how to use that. I think my suggestion on, on, on reg CF is, is mostly to be careful with it because it's not liquid. You're dealing with enthusiasts. So, you've got some shades of Regulation A+ there, and some shades of, of, you know, an illiquid offering, right? So, don't shoot for as high a valuation in it, as you can carry in a Regulation A+, and don't go for access evaluations. Anyway, there are some but not many. There are some instances of companies that have done successive Regulation A+, where not many, but there are a couple where they've got to be really ridiculous, really high valuations now. And I look at them and I, I consider them a skeleton in the closet for the industry for Regulation A+, because unless they're insanely lucky and then turn into a Tesla sort of company that's going to come back to hold them.
You know? So, I guess that's an obvious thing to watch out for in Regulation A+, especially because you can convince investors to invest at higher valuations than they really should. So let's not do that because that's going to cause problems down the keeping it simple and being flexible. You know, I do meet entrepreneurs that are rigid about dilution and you know, too much rigidity. Usually isn't, isn't going to work in your favor. Flexibility is, is the prudent way to go resources to use, obviously the underwriters. They can tell you what the valuation should be. They're allowed to valuation professionals they're supposed to, and they're allowed to right go there we'd have four or five valuation professionals that we're in touch with that we can refer you to. I think one on, in our resources, on the, on the Manhattan, the streets Capitol page, you can click on resources and there's a company there with a low cost evaluation system.
This based in software that this completes the presentation. I'm going to move in a monument to two Q and a. I have one to nine statement I want to make, which is that our SPAC matchmaker forum will be going live next week. We're not going to be blitzing marketing. And initially it's sort of beta mode next week. So if you want to be in it and check it out and start using it use the emails that you experienced, this excuse me, that we sent you here, just reply to them and say, Hey, you know, count me in for SPAC. And when we're alive live ready, we'll send you an email and give you a direct invitation to it. So that's the commercial we got that bit done. So now let's go to Q and a, I will see what we have going here. There will be one. A lot of texts there, but that's all the legal mumbo-jumbo. Please do read the, the disclaimers that man is great name. Where are you? We exist in a regulated space. Yeah. Framework, Ashton Tate. It was a good product. And neither framework or symphony really had a big enough need to survive. Frankly. That's the bottom line. They were both kind of a nice idea that didn't cut it at that time. Some of you will have interested in my book, somebody promoting a book. Well, there you go. I'll move on down. That is not a question.
Why would a boring presentation home valuation? Hmm. Well, I didn't say that. I don't think, but it's more about frankly valuation. Isn't tied to the quality of the presentation. If you can convey exciting excitement in your company, through the offering effectively. And if you can advertise it effectively online, there's certain companies that fit that model than others. That don't, it's really about. If your company doesn't fit that model, then online crowd investing probably won't work. That's the main issue. Given what I teach, I'm not, I don't, I don't consider myself teaching and presenting options, but still given what I'm saying about valuation Mormon, any investment bank, pack, price, and IPO such that over half the post listing value is left on the table. Yeah. I, I am not an expert on those companies, so I'm not going to comment beyond that. Essentially there's there are methods that are used to value companies and when companies go public, there are a good logical logic used the valuations that they go public art are usually a little lower than the market will sustain for obvious reasons.
And I'm absolutely not suggesting anything that contradicts anything which has been done successfully with IPOs every day. I'm talking about crowd investing online, which can lead to an IPO and a Regulation A+ given the IPO listing price areas this year, isn't there a better remuneration contract to give an investment bank in order to maximize fan of receipts, then a 7% flat rate. Well, yeah, in the long run what's going to happen is that you won't, you know, you won't need as much engagement from underwriters. It'll be an online event right over time. I mean, I'm not suggesting this is going to happen next Thursday, but over a period of time, people won't be needing full on underwriters support and they won't be paying for it. Therefore you can do direct listings. Now, what price would your rules place on snowflake, Airbnb? I'm sorry. I don't have the ability to on the fly price it, and I'm not suggesting I'm not arrogant enough to suggest that I would have a better solution for those companies should be valued. I absolutely don't. I don't think I know more than those folks. I don't have any knowledge about, well, how well or how badly their price. So I'm sorry. I can't comment on that.
Why do I hear from investors, CPAs and attorneys that serve the VC community, that VCs and angels don't like to follow up to CFM Regulation A+ two high valuations made them all the work or other constraints. Yes. So it's two things, right? Companies doing CF and Regulation A+ do get higher evaluations, which makes it less attractive for the VCs to come in because the company doesn't want to do a down round or they want to do a bigger step up this next go round. That's a serious reality that is shifting around. It's, it's changing the universe for venture capital firms, and they'll have to learn to adapt to that. But when it's a kick-ass amazing company, they aren't going to care that there are too many investors. For example, there are ways to fix that by convincing the investors to go into a single instrument. But realistically, if the VC loves the company, how many investors, that their most common complaint is valuation and too many investors. Right. But what do they want to do anyway, later, they want to go public with these companies with lots of investors. It is, it's really a red herring. They're not going to protest if they love the company, you know, they're really not. They got to find a solution. If somebody's offering their evaluation ideas, if you do a reverse merger to go public, what haircut do you have to take versus conventional IPO? I don't know the answer to that. It's really going to depend on the specifics because each reverse merger is a different puppy. And it's all about the appeal of the company anyway, and the deal that was struck by, in that reverse merger. Lots of comments, sort of commenting on the comments. Can you, you can adjust the valuation of a Regulation A+ up to 20% up or down after launching yes. Without requiring SEC approvals, correct. It's a notification that you notify the SEC through Edgar. And from the point in time that you have notified them, you have 48 hours in which to go effective with that change, it's a notification. You cannot, you know, make weekly price updates and things of that ilk. You know, they don't allow there's wording for this proper. They don't allow you just to go Willy nilly and do it. But in terms of the change itself, that is the mechanism. What are the criteria for a biotech pre-revenue company to launch and that Regulation A+ yeah. You know, Mo biotech's and real estate are the biggest segments of opportunity apart.
Well, basically they are biotech's often a phenomenon. If they appeal to consumers, if the consumers understand what the biotech is addressing, then gaining their investment interest is very easy. They understand that. We make sure they understand that if this was FDA approved, it wouldn't be here. Right? But we're preclinical. Typically we're raising money based on the promise of future upside financial return and doing something really worthwhile. If you're addressing an obtuse disease, nobody knows it's a harder battle, but when you're addressing something that people care about and know about it, then it's a much, much more straightforward thing. So it's the credibility of the team size of the need and the awareness of the need. Obviously all the normal things from a due diligence standpoint, but being able to explain it and having it be something that people care about is that is the most important aspect about raising money. And no, you don't have to be six months or a away from revenue or FDA approval angels seem to ask for a cap on convertible notes.
You know, I'm an, I'm an angel investor. I'm not doing much of it. Now, the reason I wouldn't, I will virtually never do a convertible note without a camp is because it's so easy to get ripped off. Right? If circumstances are such that the company never actually needs to raise money into way the hell later and then raises it and I've seen it valuation, and you get, Ooh, a 20% discount on it is really scrubbing you, isn't it? Because you were there at the beginning taking a risk. So I don't want to do that. That's my perspective. Other people may have different ones. One of the criteria for a biotech. How are we doing on time? We're okay for a biotech pre-revenue or I already covered that attractive yield in Rule 144A. You know, we are learning more as we go in Rule 144Ain Regulation A+ it's eight to 10% is what I see maybe a bit higher, depending on the nature of the company is what I see working in the market institutions. You know, you're talking a higher caliber company to have institutional appeal. Maybe it will be high credit rated, and then it can be a lower return, right?
Regulation A+ allows up to 75 million. It's comparable with a small IPO, understanding most IPO's the underwriters want the company to be majority owned by crossover investors before they take you to go IPO. So realistically, what happens in a Regulation A+IPO, really a small IPO of any kind at the moment is that the underwriters want you to go raise the money. Like you just said, so what do we do? We raise the money online first, right? We get it to the point that we raised enough money. And we got enough investors to that. Then we, then we approach the underwriters and say, okay, it's all here on a silver platter, ready to go kick company. We already talked about it. Now we're ready to do a deal. You got a better deal. And I'll actually kick they'll kick into gear and engage because we raised enough capital going off.
Investors already buy online means yeah, that's the sequence to attack, to, to use in the situation you're describing, which is a really good sequence of Regulation A+ relatively speaking, what's more important to the success of a public offering marketing or valuation. Well, without marketing, nothing's going to happen. It's like having a party and three people show up, right? It's all about marketing success, cost effective engagement with marketing, which is a huge thing we focus on, obviously valuation matters, right? But it's not the driving factor in a Regulation A+ for the investors as much as it should be. Right. But so what's more important to a public offering is, is marketing. And of course, if you're going to do a deal and like we were justice guys discussing, raise money online at an excessive valuation and then bring it to the underwriter and they can't take it at public at that valuation, you can do it. You can, you know, fix that, but that's not what you want to do. That's a mess, right? You want to have spoken to the underwriter on the way to make sure they are, they buy into the valuation that is being offered. So that they're happy when you list the company, because that they'll use that syndicate to wrap it up and raise a bit more money enough to make it interesting for them.
VC, valuation model produced big sensitivity to multiples. There's so many variables involved. You know, I don't, there are many different models. I don't think that any one model is uniquely useful, especially really in any case. I mean, the situations can vary so much. Let me give you an example. A company approached us that was doing 40 million plus in revenues, and they were modestly profitable with a slow growth rate. And they were insistent on going public on the NASDAQ. Right. There's no way in hell. I mean, that company was boring. Hard to explain what they did. Wasn't interesting. And that metrics were awful. There's no way they could go public. It was a silly idea. They could have done a reverse merger and then they'd be a moribund public company. But these things are obvious though. Right. You know, if it's, if it's got dynamics associated with it, then it's, it's attractive. If it doesn't, it isn't shorting against Regulation A+ offerings, I seen you mean recently public Regulation A+ offerings, any Regulation A+IPO that lists on the NASDAQ NYC or on the OTC markets is like any public company in those markets subjects to naked shorting by brokers, the SEC doesn't limit then to having borrower be able to do shorts. I wish the SEC would change it, but they don't ask me my advice on these things. So there are many companies that we talked with where I, my advice to them isn't to go list unless they are really ready for the rigors of the announcements they need to make and the momentum they need to have, and the seriously conservative predictions they need to make to the financial analysts and so forth. It's a seriously big challenge to go public and maintain a great share price, essentially, to deflect the attention of the brokers that want to put shorts on things to something else, because your company's doing such a good job of making announcements that are material and showing good results and setting conservative expectations and beating them. The alternative solution that I like in some cases is to list the Regulation A+ shares or securities on an alternative trading system, an ATS, because there's no shorting, there's no naked shorting. So now you're just giving liquidity to your investors in a simple manner that does not expose you to having to spend half your life defending the share price, or, you know, there are banks, right?
Yep. Please comment on protocol. Same question duplicated. What's the typical return on investment fan to be attracted to investors? Yeah. You asked I mentioned that earlier, which is eight to 10%, sometimes higher, depending on the nature of the offering as a payment of interest, can we coordinate a reverse merger with a public shell and do a Regulation A+ at the same time? I don't think so. I don't think the SEC can a new public company via reverse merger with the public shall offer a Regulation A+ afterwards. Yes. You can do a secondary offering with Regulation A+ for any legitimate entity reporting or non-reporting. But if it's a public company, I understand there's no certain way for a fee or formula to get again evaluation, but how can I have a big picture of an evaluation of my company and myself before I go further, I would start off, you know, it, the problem is is if you need, I said 12 million a year.
Let's use that again. If you need 12 million and you go and approach some potential investors and they are not in the least interested, then valuation is a secondary issue, right? You can't raise the money, but if you get engagement and interest from them, then you know, Hey, I could raise 12 million and then I would suggest to you, that's enough to know that generally you're going to get 25 to 33% dilution in that reg D private transaction. And you can use that information as a guide as to where to go next. I'm happy. I can't take too many inquiries about this, but I'm happy to handle queries about this subject after this webinar. If you want to email me, I do not have, I'm not a valuation professional. I'm not allowed to tell you what it should be, but I'm giving you this guidance to be of help obviously. And I can do that afterwards, too.
So I, you know, I, I've given you the best practices that I can already in this discussion and this will be in a recording. So, you can refer to it later, how long to complete the process of a Regulation A+ from, yeah. So it's essentially when you sign up assuming a simple audit, right? Cause you got have it. If the company has been around for two years, you need two years of us gap, hold it. So, and a company that's got messy financials that slows things down, but if you don't have complex financials, then four or five months to get live, it'd be raising money about 150 K upfront could be slightly less, could be significantly more depending on different, you know, different issues and aspects, but use that as kind of the low end of the range of costs of all the expenses incurred prior to raising money, not to some of them, all of the costs, but four or five months is realistic.
Thank you for that compliment. And then the money. And he bought a year to raise the money and you got to know this. If you're raising money any size at all, son, you know, you're raising 20 million, 30 million, this is not going to happen in three weeks, right? Don't kid yourself into thinking that because we got permission and we can market it. That it's all going to happen overnight, unless you have a large customer base. In which case the marketing expense is trivial. We're emailing these fans and customers and they'll invest and we're all done, right? The best example of that is vid angel raised $10 million in 12 days, live to investors with a break in the middle to fix some stuff because they had a large happy customer base of 30,000 people, most active customers that they email. Right. But I haven't seen one since that easy, but there will be some, we bought one company coming through our system that has a very large fan base.
So I'm looking forward to that. But realistically, when you're raising money online, it's a journey, right? The average investment amount increases with time. Your credibility in the race increases with time being in patient costs a lot, you know, the best advertising conversion rate to dollars invested that we've achieved so far, that is to say the agency achieve with our guidance and challenging them is $3 and 30 cents spent per a hundred dollars raised. That's the best we've done for a biotech. And more recently we've done one we've experienced six and a half dollars per a hundred per a hundred dollars invested in a relatively early race. So I'm pleased with that because that promises more potential further down as you tweak and adjust further point being though once you know, what are the issues with Facebook, Instagram being that they're the most effective source of buyers investors is that they Jack up the price when you start spending, megabucks the raise, megabucks too fast, you reducing efficiency. Okay. So figuring out how to all, to handle that and manage that is one of the proprietary things that we do that we won't disclose because we don't want everyone and their brother to, to replicate that method and cause Facebook to turn it off. But the point is the same, which is realistically, if it's, if it's a large raise, give yourself a year, don't expect it to be done in three or four months, the first two months of testing and tuning and stepping up spending and adjusting as you go Yes, existing shareholders can sell up to 30% of the offering in a Regulation A+ how does Biden, how did the Biden changes make you change an offering? I don't know what the results will be. I don't see it making any material difference. You know, we've got enough on our plate, making sure we're doing offerings for companies that fit with that appeal and then marketing the hat on them really efficiently. You know, there are so many other complications that aren't worth thinking about to me because it's so secondary pardon me if I'm oversimplifying it. But that's my perspective. What I do think is going to change with the Biden presidency is that you know, there'll be companies that will raise money that couldn't before because institutions and others will be following the lead of doing environmental spending, right? There'll be, there'll be, there'll be giant institutions where they decide 10% of assets will be invested or some number 20% of assets will be invested in environmentally conscious things.
Right? So having those companies in our portfolio of companies that we bring to markets, those companies will, there's a lot of money there, right? That's what's going to happen. It is a fairly new development for completely new. Tell us about companies you've tried and spent and fail raising meaningful mass. No, I don't want to do that crisis. I focus on the positive guys, but we've had failures and others have had failures. What I would say to try and be useful is that the biggest Coles actually I'll give you some percentages for a moment, 60% of the companies that start a Regulation A+ filing with the SEC completed and get qualified in my view, most of those that fall by the wayside didn't realize how hard it was and they fall by the wayside along the way. The SEC never says no, that it sounds questions, right.
And when the question is a hard to answer, then you say, Oh, you know, Oh, this isn't quite as fun as we thought it would be. So that's what, that's one key statistic and a couple others Regulation A+ as a category, a bit more than a billion was raised in 2019, the early estimates that we've made are there back two and a half billion was raised by Regulation A+ in 2020. And in my view, it's going to be another 40% up in 2021 based on what we're seeing. So it's becoming real, right? The whole private placement space is about 1 billion a year. The whole VC industry is about 90 billion a year. And the whole IPO industry, generally, generally not today with somebody spanked generally is, you know, like 160 billion a year. The spank thing is really changed that temporarily. But you know, in the scheme of things, it's still tiny relative to where it will be, but what causes failures in Regulation A+ the most is companies going live that didn't realize they were never, they were preordained to fail because what they do can't be marketed successfully online. Or they did things like set a very high minimum investment demand, other things that are just silly, but they didn't know any better. Things like that get in the way, or they don't have any decent marketing apply. They get somebody into market who doesn't know what they're doing. There's a lot of opportunities to screw up just because you've got the right to do a Regulation A+ it doesn't mean, you know, that it's a foregone conclusion. You're going to win by any stretch. There's a lot to doing it, right.
A SPAC use Regulation A+ the raise capital as a blank check company, we have a whole webinar dedicated to that subject. And the answer is in essence, in real estate, yes. In non-real estate, not exactly. So, to go public to the NASDAQ via Regulation A+ you have to have two years of operating history and there are different ways to get that right. Have it already in your business or buy a company that has it, even if it's a small private company, but it has to be actual activity. It can't be that the bank of existed, the entity existed. You know, there's got to be actual training, actual activity, but the bigger issue is that to use Regulation A+ to raise money for an acquisition company, you must have a business focus that exists before you bought a thing. Okay. So, for example, if I was doing a SPAC and capitalizing it by Regulation A+I would build AI machine learning software at the beginning, I would have that be the focus of the technology side of the business, which would give it a license, give us a license to raise money.
If you will give us the process by which to get approval from the SEC, they're happy to have you do acquisitions. It's just a comp be a blank check company. Right. But what I would do is that I would do machine AI, machine learning, and I would plan to benefit every acquisition we made by applying that technology, because there's so much amazing stuff you can actually do with it. Right. I mean, that's a genuine thing I would do if I had the time, which I'm absolutely done, but hopefully that framed it for you there. Yeah. Thank you for putting that. I caught you put the link to that bank webinar in the chat box. You're welcome to get it there.
Okay. And then kind of pre IPO convertible notes convert into a public offering at a discount to yes. Do question. Yes. You can do that. So, so it, it took a long time to get a securities attorney to buy into the possibility of this. I was pushing for a while, but essentially because the challenge was that you can't guarantee the SEC, whatever, qualify your company, right. Reg these different, you can say convertible. Now it goes into our reg D it's not iffy, whether you're going to have the reg D in the future. It is if either if you're going to have an investor different story, but in Regulation A+ because the SEC is who they are. They're not going to allow you to have a convertible note where the only outcome is that the money invests in the Regulation A+ because it might not get qualified by the SEC.
So, you have other exit clauses, but the way it works and what makes it attractive is that you determine the discount that those investors get from the Regulation A+ initial price. And then when the, when the offering opens their investment converts into an investment in the Regulation A+, which is initially, which is immediately liquid, as far as the SEC is concerned, no matter when it was purchased, right? The holding period is history because it's an, it's an investment in a Regulation A+, and they are liquid as far as the SEC is concerned. So, if you gave somebody four months before the Regulation A+ a 50% discount, because taking a risk, right, the offering hasn't happened, it's a legitimate risk, a legitimate, the scanner, doesn't whatever they give them a 50% discount. Then when they invest, they get a step up in value of 50, from half to the full 50% step up.
Right? Well, it's actually a little bit better, isn't it? You know what I mean? They put in at $2, it gets converted to $4. So they are then a part of the offering. So you have initial traction in terms of window dressing. You've already got money that's in the Regulation A+ that could be a problem. There's too much money in, it takes you over the top, but not as in January going to happen. So hopefully I conveyed that succinctly and effectively there. I consider that to be a very useful way to go as an attractive incentive for investors to invest early in in and help make the Regulation A+ thank you for the positive feedback. Well, that looks like the older questions are asked. I asked and answered. So if you have any more, send them now, otherwise most spat a newly founded companies.
So that's the a year. So they have, yes, that's true. If we use a spot with some specific requirements and Regulation A+ it is quicker to get money from institutional investors and private investors and a backlight company emerge, and let's back to our own company. Yes. That can be done. That could be done. Yeah. So, the point there is, if you, if you need, essentially, if you need two years of operating history and you don't have it in order to use Regulation A+ you've got to buy something that has it or merged with something that has it, right. That's in a nutshell, those are the two hurdles. You know, I don't think the SEC would be too enthusiastic about you calling it a spank, but that's up to them and their individual examiners because it isn't a spank, right. You've got to have a business focus and you've got that is, that is beyond just acquisitions. If you're starting out with a an empty company, as it were, if you start out with a company, let's say you buy a company for a private company with some operating history with a, you know, could, could be on very modest dilution. It has business, right? If that business is what you want to continue, then you are able to raise money for that business. And the fact that you plan to make acquisitions as a part of the business. And that's legit. That's a legitimate thing.
Yeah. Good. All right. So I seemed as though we've covered the grind, I'm really pleased to be able to do these webinars. I'm jazzed that you joined us. Thank you very much for attending, bear in mind, all those disclaimers and Accor, thank you very much for putting this together. Thanks. All of you for being here. And hopefully we'll work together at some point when the time is appropriate in the right manner, you know, do something useful together. But even if we don't no worries, I'm glad to be helpful. That's sort of a part of who I am and what else is you know, just, well, thank you guys. I'm going to hang on here in case there are any comments before we wrap or questions and then, you know, give it a few more minutes in the, in the intermediate zone.
It's funny because I love public speaking and this is a kind of a weird kind of public speaking, because I know you're there, right? I can see a couple of you on camera, but it's not as interactive. Let's face it guys. You know, I do prefer it when I've got a live audience and I get, I get more animated when I have a live audience to present to, but it's fun doing it this way, anyhow, because I believe I know more than most of you do about this subject. I don't want to present stuff if I don't know what the hell I'm talking about. That's the big issue. Cool. Thank you guys. Thank you. So we will be making a recording of this. It'll be on a blog post, it'll have a clickable index. We will email all of you to invite you, to look at it when it's live.
It'll be a bad a week probably before we get that done. And you're welcome. Please use that. Share it with gay abandon or, or yeah. And dispatched subject. We have a webinar on that. Our SPAC, my matchmaker service goes live any day now, but I'm going to say next week because, you know, I'm sure there'll be things I want to tweak on it when it first hits, it's the grind, but and next week then that'll be fun. And if you want to engage in that, just email out some, I'll send you an email, inviting you to it. It's dead simple to use, not like it's rocket science. It won't be hard to find on the website either for obvious reasons, but I'm looking forward to that because I find it virtually impossible to match us back with a target and to match Italia with a spot.
You know, I went out looking and that was the reason why we did a quick test email to some of our CEOs and our list and got an amazingly responsive result, positive result to that. So we're putting it up on the, on the platform for that reason. But I look when you use it, if you use it, please give me feedback. You know, it was want to know if we could do a better job in any way, shape or form. I'd like to know what it, how it would be. There's a question there, and I'm going to get to that. If we had a business that wasn't back two years old and then slammed by COVID, would it make sense to restart with a new name to duck two years of audience? Well, it can be, yes, it can be. This actually reminds me of something I wanted to say, which is really important. If there are blemishes in your company's history, let's say for example we have an example of this where a company, some investors in the company, the company was being mismanaged, possibly worse than that, but at least mismanaged. And so these investors decided to buy the company. They bought the company for an attractive price because it was failing they're the new owners, right. Then we'd been working with them since then. What I would say in retrospect, the mistake made was going live in an online raise for any company. What do people do?
Who was, who was skeptics? They look online at the history of the company, right? That's a smart thing to do. While when you look online on a company that has a blemished track record, that you find the blemishes, you find that stuff obviously, and people don't assume that it's a new management team. They don't assume that it's all been addressed. And now it's a clean slate because there's no way for them to know that. Right? So the smart move is if you take over a company with a blemished history, change the name, change, the product name, changed the company name as long as it's genuinely substantially different. If you just, you know, I'm not suggesting doing that when you, you know, in the case that it's a flaky company and it's just moving forward. That's of course not what I'm saying, but in the event that you do what this company example I'm giving you did, then what we don't want, what really kills online is when there's negative stuff at that.
Right. Absolutely kills it. That makes sense. Doesn't it, you know, we're at a public forum, everything is out there for everyone to see. Let's make sure that it represents reality. Yeah. That's, that's a important thing to do. That's one of the great things about online crowd investing, frankly, there was all this paranoia back in 2012 when the regulations were, or rather the laws were passed before the regulations about how there'd be all this corruption. It's so hard to have corruption online because everyone's, everything is transparent. You're looking at people's LinkedIn profiles, you know, you're searching them, finding out about their history. It's also easy to do, isn't it. Right. It makes it so much more honest and transparent, which is a cool thing. Yeah. Or disclose blemishes and moves made to fix them. Yeah. That's cool too. It's harder frankly, doing that because people don't read everything. Right. The attention span of people when they arrive is really sore. That's sort of a thing these days, isn't it, you've got like 10 seconds to get them, to convince them to stick around initially. But the point is the same, which is yes, you could do it via disclosure too. Except you got to then trust that they'll read the disclosure. It has to be really, really prominent for that to happen for that to work. Okay, cool. Let's move to close. I, again, I'm really, really appreciate you all being here. Thank you. And I hope that this was useful for you and I had a lot of fun, so I have a great day. We'll be, we'll be in touch I'm so one way or the other, and thanks again and thanks again. Cheers. Bye.
THIS TEXT TRANSCRIPT HAS ERRORS IN IT THAT WERE CAUSED BY THE SPEECH TO TEXT CONVERSION SOFTWARE WE USED. DO NOT DEPEND ON THE TEXT TO BE ACCURATE. WATCH THE RELEVANT PARTS OF THE VIDEO TO MAKE SURE YOU ARE PROPERLY INFORMED. DO NOT DEPEND ON THIS TEXT TRANSCRIPTION TO BE ACCURATE OR REFLECTIVE OF THE STATEMENTS OR INTENT OF THE PRESENTERS.