Use the Chapters list below to select the part of the video you want to watch.
Please read the disclaimer below the index
Chapters:
IPO with Manhattan Street Capital
MSC is not a law firm, valuation service, underwriter, broker-dealer or a Title III crowdfunding portal and we do not engage in any activities requiring any such registration. We do not provide advice on investments. MSC does not structure transactions. Do not interpret any advice from MSC staff as a replacement for advice from service providers in these professions. When Rod Turner provides advice this advice is based upon his observations of what works and what does not from a marketing perspective in online offerings. Rod does not tell the audience what to do, or how to do it. He advises the audience what is most likely to be easier to market cost effectively in the online context. The choices of all aspects of companies offerings are made by the companies that make offerings.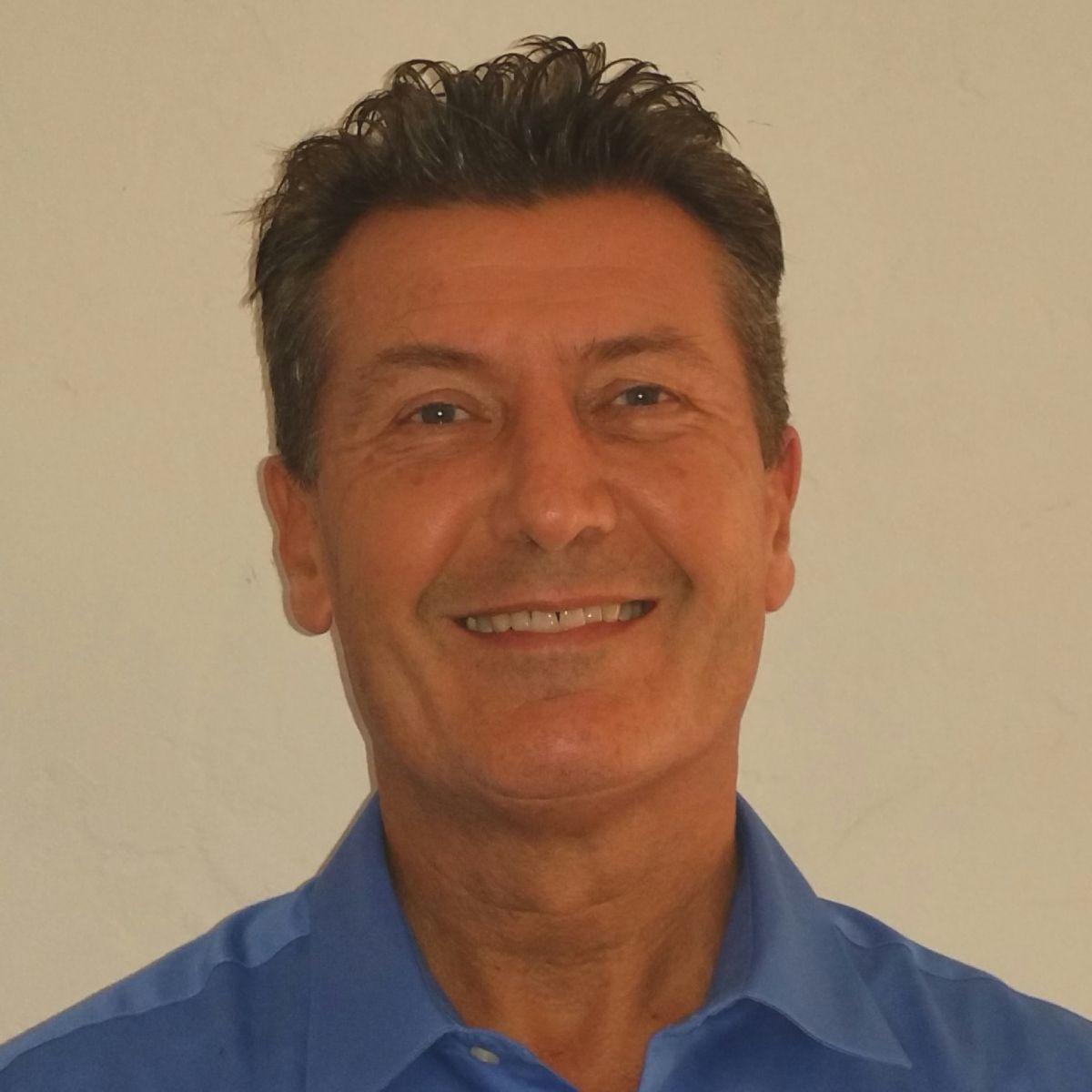 Rod Turner
Rod Turner is the founder and CEO of Manhattan Street Capital, the #1 Growth Capital service for mature startups and mid-sized companies to raise capital using Regulation A+. Turner has played a key role in building successful companies including Symantec/Norton (SYMC), Ashton Tate, MicroPort, Knowledge Adventure, and more. He is an experienced investor who has built a Venture Capital business (Irvine Ventures) and has made angel and mezzanine investments in companies such as Bloom, Amyris (AMRS), Ask Jeeves, and eASIC.
RodTurner@ManhattanStreetCapital.com
www.ManhattanStreetCapital.com
Manhattan Street Capital, 5694 Mission Center Rd, Suite 602-468, San Diego, CA 92108.
THIS TEXT TRANSCRIPT HAS ERRORS IN IT THAT WERE CAUSED BY THE SPEECH-TO-TEXT CONVERSION SOFTWARE WE USED. DO NOT DEPEND ON THE TEXT TO BE ACCURATE. WATCH THE RELEVANT PARTS OF THE VIDEO TO MAKE SURE YOU ARE PROPERLY INFORMED. DO NOT DEPEND ON THIS TEXT TRANSCRIPTION TO BE ACCURATE OR REFLECTIVE OF THE STATEMENTS OR INTENT OF THE PRESENTERS. 
So I guess I'll get started here first with, I have a little bit of background on, on me to give me credibility really. So, uh, you'll listen more attentively to what I have to say. Um, so I've had the good fortune and to, to play a key role as a fan or, or senior executive in building six successful startups to liquid outcomes. Uh, two of those, we took public to the NASDAQ. Uh, one of those was a company called Aston Tate that may a product called DBAs than any early days of the PC industry. We, we built to be the, the leading database on microcomputers, uh, around the world. And it was a lot of fun, third largest microcomputer software company at that time in the world. Um, and then I went on the second IPO was Symantec where I was a executive VP from the beginning and also a general manager of the largest divisions and the most strategic acquisitions that we did in building a business.
I would say this, that, uh, the Ashton Tate IPO was, was not managed optimally. Um, I was VP of sales. There had to deliver a lot more than in some interesting circumstances then was supposed to be the case. And in the case of Symantec, we did a very much better job, uh, with a guy called Bob as CFO of building the culture, the preparation and the roadmap, so that we could be more predictable post IPO. It was a very good experience, um, with a good friend Saffy Koresh, who's the acid AST computers, an older computer company. He and I formed a venture firm in Irvine as well called Yvonne ventures. That was a lot of fun in the first internet bubble. I launched Manhattan street, capital five and a half a few years ago because all of Regulation A+, because to me it's a phenomenal, phenomenal fundraising system.
It's very, well-written lots of pregnant, pragmatic aspects to it. That one doesn't often see, and there's a huge need. We all will know. There's a huge need to be able to raise growth capital for companies at a trying to on attractive terms, right? And it's to my mind, Regulation A+ is going over time, time to become a very large funding fundraising system. Um, in the year 2019, just over a billion dollars was raised, which puts it at the same level as private placements as a category. And I imagine I expect this year 2020 will be significantly more and more like a $1.3 billion number, which would put the whole, the amount of Ray of money raised today to Regulation A+ around $3.6 billion, which is worthwhile. The average in 2019 was $23 million per, per Regulation A+, so Manhattan street capital. We are a funding platform and consulting company.
We help companies figure out if they should use reg D if they should use Regulation A+ and, uh, and, and how to go about it, to the extent we're allowed to, but not a broker dealer deliberately. Um, we, uh, we are very careful to not cross any lines in the broker dealer. Dumas fee structure is simple and relatively, relatively low cost. And, um, we attempt to add a great deal of value throughout before, during and after our client companies have done their raises. So, we are selective. Um, we, we don't do reg CF. We might do it. They might start to, we may add reg CF subsequently because its diamond increased in scale, but, um, we're really striving from the beginning to, uh, to appeal to more ambitious companies that are raising larger sums to do more ambitious things with Regulation A+ process and instrument. So, we we've been attracting companies that wish to raise and can justify raising larger sums of money as well as having participated in Regulation A+ IPO's, uh, in a number of instances already, again, thanks to Ackoff for doing a lot of work to make this webinar take place. Thank you to all of you for participating. I hope that we can make this a worthwhile use of your time. The agenda, please do look at the legal disclaimers that are in the chat stream. Please post questions there, uh, in order to give me questions to answer at the end of this, of the session. And, um, yeah, so now I'll review the agenda and then get going.
Number four. So, the agenda is briefly what is Regulation A+? What are its advantages as an IPO instrument? Um, couple of methods of going to the NASDAQ, using what I gave plus the schedule side of things, cost and marketing methodology, OTC listings, uh, the ins and outs of them lamb, uh, secondary offerings briefly, um, divisions of large companies and how they can use Regulation A+ as well as how companies can make continuous raises of IRA Regulation A+ on a year in year out basis. And then we'll cover a post offering liquidity as well as then I'll get into tips and mistakes to avoid to the extent this time. And we'll get into a Q and an Excuse the paper. And this is really just a useful way to remind me of what I want to cover. Interesting. The, the number of IPO's so far this year exceeds any in recent history, 461 IPO's year to date at the highest until then was 397 in the year 2000, which was obviously a very unique here onto itself. Uh, in 2019, there were 233 on POS. So, we, we already know it. You already are aware of that, but it's been a very hot year, a lot of that's to do with the fed stimulus obviously, which is engaged to help us recover from the COVID virus problem.
So, Regulation A+ briefly, anyone could invest from anywhere with only a few country exceptions, and they don't have to be wealthy. Um, the nature of most of many of the Regulation A+ investors are that they are optimists instead of, uh, I would say many of the most reg D investors are pessimists. 60% of the investments come in, usually via smartphone and, you know, out of a hundred people that show interest in offering in a Regulation A+ that will eventually invest one or two of them will invest on their first visit typically. So, you can get a sense there that, uh, it's much more optimistic kind of investment flow it's Regulation A+ is our public offerings. As far as the sec is concerned with a capital P and a capital. They're not initial public offerings unless they list on a major exchange, obviously, but they are public offerings with some post listing posts, offering, uh, reporting obligations, like a gap audit every year and six months, man, every six months management financials and major events and have changed in the business must be reported as they occur.
The biggest factors in Regulation A+ is using it when it works, right. You know, there are a lot of companies that are strong, that are, have substance that don't resonate in an online marketing context, which is typically what we're using to raise money for companies in Regulation A+. So that is a big part of what we do is help you assess if you should use this instrument or not, rather than just going forward anyway, and finding out the hard way that it's not going to work, or, you know, there are, there are situations where, uh, at a great call with a company two days ago, which has, uh, interesting, very nice business, great team, great backing already, but they're in a difficult place to, you know, their business is hard to explain and we can figure that out sometimes by testing it. But, um, we shouldn't just forward on the assumption that difficult to explain business has got to be an automatic success and Regulation A+, cause it's not no, some other aspects of Regulation A+ to make it unique. Um, main street investors pay a very large role because they're the easiest to reach if they like the company, if they understand it, if they find it important to their lives. As in the case of some of the biotech companies like, uh, you know, cures for cancer and things of that type of very motivating pain treatments and things of that type, um, we have, uh, hosted an offering and advise an offering for a company called insight to biologics, their cost of advertising, just the advertising cost. We got it down to $3 and 30 cents per a hundred dollars raised, which is the best that we've been able to accomplish so far, um, because it was a compelling offering addressing, uh, providing a non-opioid pain, uh, relief medicine for surgeons to use, uh, when they're conducting surgery. So, you know, that's an example where a lot of the investors were doctors because they could see the need and a niece that this, so the average investment of mine was $8,000 plus, uh, but also a lot of main street folks really, you know, with the opioid epidemic, what it is resonated with and wanted to participate in and investing in that company, It isn't necessarily to have a broker data on a Regulation A+ , but it does make it easier to get investments from the problem States, you can do it otherwise, but it's particularly difficult with the state of Florida. The other States can be handled more easily. Um, you get to build brand and awareness in many cases, if it's a consumer product where we're really promoting the product that to its customer base at the same time as raising capital for it, then you can use investor incentives, which is nice. You can incentivize people to invest more than they might have by giving them discounts on services, discounts on products. And so liquidity, the sec considers any investor in a Regulation A+ to be able to sell their security right away. They don't have to wait. That does not mean there's liquidity immediately. We'll get into that further. One of the nice things about Regulation A+ is that by getting qualified by the sec, you accompany is different. You've distinguished yourself automatically from many, many other companies that have not been qualified by the sec. So, it gives you credibility in joint venture discussions and so forth strategic partner arrangements where you wouldn't otherwise have had it. That was a nice bonus that I hadn't anticipated.
I'll get into costs and so forth in a minute. The sides of Regulation A+ are that it takes typically four months from beginning of the process to be qualified and ready to raise money in the fifth month, that it costs time, um, time and effort and money up front to do that. Typically, it's going to cost 130 or $150,000. That's pretty much the low end of the range to get you, to get the company to the point that it is qualified and ready to raise money. So, you know, a lot of companies aren't in the situation where they have the ability to do that. The maximum for Regulation A+ has been increased to $75 million per year. Now why it's an advantage to use Regulation A+ for an IPO? Um, these are the reasons the service providers, particularly the auditor, because you're doing a us gap audit, uh, and the securities law firm, um, much less expensive when you're doing a Regulation A+, even though you intend to convert it into an [inaudible] sorry, converted into a listed IPO and subsequently converted into a full [inaudible] reporting company, the upfront cost and the cost to reach that point, I'll follow up. The other big advantage is that you, you raise the money you've raised, right. You know, if you've raised, say $16 million or so prior to, uh, going to list the company that money is in escrow already, or you've already drawn it down from escrow, uh, unlike in an S one IPO where if the minimum to list was 15 million, then you don't get access to a dollar unless you exceed, reach or exceed that number. So that can be a very expensive journey when a company doesn't make it, um, for obvious reasons. And of course, because in the Regulation A+ unlike it, and as one you're encouraged and allowed to market the offering to your, to your audience of investors and consumers, that like what you're doing, then you're building brand awareness. You're building momentum even before having listed the company. So, getting a lot of brand ambassadors at that earlier on is a very big advantage. Obviously two approaches to a NASDAQ RPL, excuse me, via Regulation A+ the one that's been done primarily to date is by bringing in an, uh, underwriters, creating a syndicate at the front end, uh, and then having them raise the capital in this, the company, um, that's a viable way to go. Uh, we can help put together that, uh, bring in the underwriters, help you create the bid shall be figure out which ones to work with and making sure you get a good deal from them. Um, so that's one way to go in the case of the Akimoto, uh, Regulation A+ IPO, uh, Hambrecht wr Hambrecht was the underwriter and we hosted the offering. And, uh, that, that is the only Regulation A+ IPO to date, where they raised a significant amount of money from main street investors, as well as listed the company. So, they raised a full million dollars in four weeks, five weeks online, which was a super success and the balance 15 and a half million dollars through the underwriter's syndicate that's, that was a great success. And that was bad that we were part of it.
The excitement level in the IPO space, a lot of companies that we're hearing from the one to IPO are not able to get engagement from underwriters upfront because they've got easier, easier fish to fry elsewhere, frankly. So, the other way to go, which makes sense and controls costs too, is to, uh, raise the money online, build enough momentum that is already successful. And we already have then essentially a very much easier transaction for an underwriter or underwriters to participate in, in that case, you need to leave enough headroom enough money left to raise in the offering that it's going to be worthwhile for the underwriters, but also have raised enough prior to that, it's clearly a success. So, let's say you are raising 20 million, you've raised say 14 million, and we go out and approach the underwriters. Then we'll get a better deal. It's easy to get them involved and really, it's walking the path for them to raise the money and list the company. And it isn't necessary to use underwriters. Anyway, you could do a direct listing that has not yet been done via Regulation A+, but, uh, I'm looking forward.
You also get a better financial arrangement from the underwriters in that case as well. Of course. So marketing, uh, actually going back to schedule in the, as is known, I'm sure you guys mostly are fully aware that once qualified you have a year, which to raise the money in your Regulation A+, so it might take six months to cost effectively, raise enough money that you're ready to approach the underwriters, uh, and bring them in at won't take very long. Uh, and then do the RPO once FINRA has blessed the transaction. Okay. So, going to, uh, marketing and costs, I mentioned the upfront costs and it's in a Regulation A+ that's above eight or $10 million. Then the all-in cost of capital. Assuming it's an offering that, that we should be doing, um, is, excuse me, I got distracted by a new folks. Joining the webinar was hoping not getting dealt with which they all buy at cost.
Thank you. Um, the, uh, where was I going here? Marketing costs, but yeah. Yeah. So, for a raise of about $10 million, then it's going to be likely that the total all in cash costs will be 10 to 12%. Of course, you can spend more, uh, but I'm bringing in a, uh, broker dealer will increase the cost. We typically bring in a 1% broker dealer to get into the problem States easily. So, they charge 1% on all of the capital raised, although that isn't a requirement that makes it easier. But when it comes to having raised enough money that a broker dealer will add value by going out to their investor network, which happens later after it's clearly already a success, um, then, uh, the cost of doing so I was going to be 7%, 8% of the, of the money that they raise and potentially month they'll want to charge money on the ongoing capital raised on the platform, which can be too expensive.
So that's part of the, uh, best part of the negotiation process, frankly. And it's easier to do these days than it used to be. Um, in the retail marketing, in the online marketing side of things, I would do it on time. We're okay. Um, we normally don't want to have you spend a lot of money up front because in the very early stages, we are figuring out the time of the audience, we're figuring out what messaging works best. So, $10,000 enough, uh, media spend is enough in the first month in order to figure that stuff out when maybe it gets stepped up to a high number like 20 or 30 K in the second month, even on a very large range because there's no point spending lots of money until we've got the efficiency up. The typical experience we have is that in that first month we'll raise, we, the company will raise three to five times as much as that advertising spend, even when we're still, you know, very early on figuring it out.
So that's a very inefficient, but it's also much more efficient than you could expect in some ways, whilst we're testing and learning, the biggest expense is marketing with all that broker dealers. Um, you know, you don't raise 50 million or $70 million online in a year or in an offering any you and I are doing a lot of marketing unless you have a very large fan base, or unless you have a very large, uh, excited group of people like Tesla would have, if they were raising money with a new division of the company or something of that ilk, a company that we're in discussions with had publicity, they weren't intending for a breakthrough that they're developing. And they have, I think, tens of millions of dollars of people who are attempting to invest and cannot until they get something sorted. And they're planning to do a Regulation A+ IO with us because it's a very exciting company.
So, I covered the costs overall cover the upfront costs, right? Let me pull up that. So, we're good. So now I'm going to move into, um, secondary offerings. So, we haven't seen what we've tended to see so far is companies that are largely penny stock companies doing secondary offerings. We haven't seen too many blue-chip companies or any blue-chip companies doing Regulation A+ secondary offerings yet at the $75 million level. We'll see more. And as the awareness of Regulation A+ possibilities, we'll see more. But, um, to me, the big issue with companies that are penny stock companies, you know, with market caps, remarkably low, and, you know, they've been struggling for some time typically if they're a penny stock, it's challenging too, even though you can adjust the share price in your Regulation A+ as you go, it's very challenging to handle it unless you are really well-prepared with good news, uh, to support the public price of your list of your existing liquid stock. Very rarely is that done well, very rarely. Is it possible for a company that's got this remarkably low valuation to keep the share price high enough, to make it worthwhile for people to make them happy campers, if they're investing at a higher price in the Regulation A+, so, my recommendation for you, for those of you who are considering this path is to consider introducing another security? I'm not an we aren't underwriters, we're not valuation professionals. We're not allowed to tell you what to do. I'm observing here, what we see working. Um, so a company, uh, the, I like what they're doing, uh, a company that I like, excuse me, a company that I, a company that has figured out a good way to go.
And in my view is origin clear. They're a penny stock company listed on the pink sheets. So, this is not ideal, but they are making a new security sale in their Regulation A+ it's a $20 million transaction, which pays a, I think it's a 10% dividend monthly. So that's a debt instrument. It's a good transaction. And they're separating it from their heinously depressed stock price. Obviously in an ideal world, you would do a reverse split of some magnitude and have enough going on in the business and enough momentum to support a viable share price. But as many of you may be aware, it isn't just, it isn't enough just to get it to that point. You have to keep it there by having series a series of good announcements that essentially prevent naked shorting by investors, or more likely really, excuse me, naked, short isn't by investors, but naked shorting by stockbrokers.
Cause they're not limited as to how much they can do that. That's the big problem for a lot of companies that are right there. Okay. So that's, to my mind, the main issue is that offer a security. That's going to fly in a secondary. If it's a blue-chip company, that's got great momentum. You know, it's frantic. We did 16 consecutive quarters where we beat of our analysts' expectations after public, right? That was not casual. That was non-trivial, it wasn't random, but it made us a blue chip, excuse me. It made us the darling of many investors and institutional investors, but it takes one hell of a lot of work, quite a lot of good luck and a lot of preparation, uh, on a conservative approach to, uh, setting expectations in the markets going on now, how are we doing on time? Oh, we're doing good, doing well, divisions of large companies. I've been surprised how few people are aware Regulation A+ it's, it's still after five and a half years out in the market. There's so, so many entities that aren't aware of. Its divisions of major companies that need to raise capital, but aren't going to get it from the parent company. For whatever reason, if they get allowed by the parent company, they can go out and do an offering and raise money in a Regulation A+ then it's a matter of, should they, is it cost effective? You know, does what they do appeal that whole dynamic, which we can help them with. But, um, there's a lot of companies that are public already and have divisions that are doing various things that would like to raise more capital and really could very successfully via Regulation A+.
So, I encourage companies to look at that. Everything I've said to date, um, applies except, you know, is a public company going to want to have a division, become a public entity on its own. Probably not. It's possible though. Right? So less of the IPO part, but more of the cost and success, what it takes to succeed part applies. And that leads into the next aspect, which is that you can do consecutive years, Regulation A+ off, you can do yearly Regulation A+ offerings. If you start the preparation of the next one before the end of the first one, the current one, you can even do it without having any, any significant lapse between them of it. You know, maybe a day or two, when you switch over. And, you know, there are a couple of reasons to do. One is what is obvious, raise more capital another, is that by doing so you support the aftermarket for your shares or your, you know, your securities. Uh, if you're, if you raised money last year at $4 a share, and you're now raising money in a new Regulation A+ at $6 a share, even if it isn't a big raise, you are providing support in the aftermarket for your security products. That's a good thing.
Just Regulation A+ liquidity is a very interesting subject for a number of reasons. Um, obviously companies that use Regulation A+ to list on one of the major exchanges have great liquidity, uh, as well as the restrictions that go with being a public company. But what isn't generally known, I think in Regulation A+ is that unless the issuer, unless you accompany locks, your other investors, like the founders and other longer-term investors, unless you lock them up, they automatically made liquid subsequently by the Regulation A+. So, there are limits on that. But, um, the main point is that, um, let's say you just finished your Regulation A+ the first reporting point after that, which would typically be in an unlisted company, uh, the six months management financials or the annual gap audit. Once you've made that announcement of results, then all of the insiders are allowed to sell their securities for two weeks.
Um, with limits of volume, you know, 1% of flow that there won't be much float if you're not listed anywhere. So, I'm not saying this is a panacea, but the fact that, uh, those securities are liquid is very valuable and that provides an incentive to list the stock someplace. And then it's a matter of where if it's not going to be on an, where would it be? So that liquidity thing is a big advantage. Um, it is limited in total scope, especially for the, for the insiders, um, 30% a year of the size of the most recent Regulation A+ res. But, um, the other aspect of this is that passive investors who own less than 10% of your company, who might've been in it for six or eight years, they're made liquid. And they're not limited by, uh, the production of financials. They're not limited by the 1% of float either. They can just go out and sell their securities unless you lock them up. So that's a really big advantage, um, that not, not everyone's aware of.
So, then we go to where to list the company. Obviously, we'd been discussing the NASDAQ and we've discussed the OTC. Something important to bear in mind about using Regulation A+ to list your company. This doesn't apply in the case of having already done a reverse merger, but if you are, uh, if your company is making its first public offering via Regulation A+, and you choose to list on the OTC QB or QX, then your reporting obligation remains that of actually in the QB case, it remains exactly the same, which is six months management financials, annual us gap, or that, and material change reports as they occur. If you list on the QX, then you need to produce management financials every quarter, but still only once a year us gap audit. So, it's a lot less expensive than the PCA B quarterly reporting obligation, audit reporting obligation of a company. And it is a shell that you purchased or, you know, if you're on the now, one thing that I'm very, uh, frankly, very excited about for Regulation A+ companies is the existence now of a number of aftermarket exchanges where Regulation A+ shares can be bought and sold in the aftermarket, uh, without great expense, without great complication. And most importantly, without naked shorting. So, stock brokers can't come along and put a naked short on these exchanges. So, we're receiving, I'm receiving inquiries and, you know, the desire to explain which we'll get from a number of them. I have great, they are. And w I'm in the process of, uh, evaluating have right there are, and we'll be bringing, helping our companies, uh, choose which ones to list on to provide aftermarket liquidity for their, for their shareholders. So, I liked that so much because it's simple, right? It makes it much simpler to provide, uh, liquidity in that way for your investors. They want that and, uh, producing it, doing it in that way, doesn't solve every issue by any stretch, but as long as the company is performing well, and or that you are perhaps in another res promoting your company as an investment, then it's going to make it, make that post offering liquidity much more viable. And some of these guys are doing a good job. You know, I've spoken to a few already, and I like what I'm seeing. I'm going to get into mistakes, to avoid and tips and techniques, and then I'll get to questions and answers. So please feel free to put questions in the chat feature,
I ask for a minimum, unless you have to, if you buying a building, if you're going to, if you're a sole purpose in the offering is raise $20 million to buy a company. And the price is $20 million and you don't have any choice. Right. But, um, the problem with doing that of course, is you have a lot of expense before you get to close escrow. It just gets very cash cashflow negative until you close escrow. We, so wherever possible, um, have a zero, a minimum that's that is the norm, unless you're buying an asset. I had a low maximum raise at a higher maximum raise because there could be some pleasant surprises for you, George being your one-year offering. Like it was easier to raise the money than you thought, uh, or that you have an acquisition opportunity that's come along and now you can fund it more easily, uh, et cetera, et cetera. So set a higher maximum. Then you need, there is no reason to set a low one, and then you don't have to hassle with trying to change that post offering don't waste time with tier one, probably in 2020, we'll find that 2% of capital raise via Regulation A+ was in tier one, virtually nobody does it anymore. Um, I will dwell on that. Just avoid tier one,
Two-year-old, it's a required two-year audit saw only required if your company has been around for two years, you know, if your company has existed for a year, then a year old, it is fine. Some people get confused by that. NASDAQ does require that companies, which list Regulation A+ IPO companies that list on the NASDAQ have at least a two-year operating history. So, you know, you kind of done something else and then come along in the form of brand-new entity that has no history and go public on the NASDAQ by Regulation A+ if you have a history, that's a good thing in order to support that transaction.
Single mistake to avoid and Regulation A+ I would say the two biggest mistakes to avoid really one is, um, self-serving very self-serving, which is don't do it yourself. You know, we have this frustrating experience from time to time with companies that approach us and these characteristics that they show who as they go through it that I recognize now, and I call them do it yourself. And very few of them end up succeeding basically. Uh, so I recommend not doing that. Use the professionals. We're good. We're great. I'm biased. But there are other companies out there doing this as well. I would recommend that you work with experts, not rather than do it yourself. The second big, big thing to, to avoid is doing a Regulation A+ possible. You shouldn't be doing it because it's not going to work. You know, if it's too hard to explain your business, you can, if you have a company that's solid, uh, and is difficult to explain, then you can raise money via a dancehall frame that pays an attractive dividend, preferably monthly.
Um, then that's a good, can be a good way to go. If you can carry that, if you're ready to do it. And if you can carry that burden, um, some companies will make a reserve for a few years in order to be able against capital raise in order to pay that dividend. That's the case where you've got a company that's solid, but boring and hard to explain hard to motivate people to invest in. But my point is, is that it's really important not to waste your time doing an offering that is by definition, not going to succeed. That's where we add a lot of value upfront. The last thing we want to do is help you do an offering that's pretty old age to fail, right? What's the point? We're all about doing offerings that succeed and where the investors will celebrate that they, that they participate later. That's it? Those are our two biggest goals. And I'm sure they're yours as well.
Hi, per invested minimum, a lot of companies that haven't done a Regulation A+ come from, you know, it's sort of the higher, the minimum amount, the more, the better it feels, perhaps the more credible your company is, you know, it feels good to have a high minimum when you're dealing in reg D but in Regulation A+ the dynamic when you're marketing. And again, this is almost always the case where marketing arrays to lots of people, who they were doing something else. And they see a social media advertisement, which appeals to them. And they parachute in for a few seconds to look at the offering. Now we've got to quickly show them that what they thought they were going to see they're seeing, but it's compelling and exciting that it's credible. They're allowed to do it. They're allowed to invest in it. And that the amount of money that the minimum amount that they have to invest is play money for them.
Right? So, if you set the max the minimum to be per investor, $5,000, it's the kiss of death. The vast majority of people that will parachute in, if they see the 5k they'd gone and they're all coming back because that's, that's more than play money. They might come in if they were, if they were hypothetically to stay the course, to stay involved and like it, and love it, they might invest 5k later, but we've lost their attention forever already. So have a high, have a low minimum, like 200, 300, $400, uh, in order to lose the minimum number of engaged investors, and then they'll invest and then they'll monitor it. And if they like it, they'll invest more. And then in a few months, they might come back from the managed IRA and invest a heck of a lot more. And that's what tends to happen.
So that's one, I covered that automatic, but Lee, that seam yeah. Avoid big name, expensive law firms. Many of them don't know Regulation A+ and charged a lot of money and take a long time. We want people that are experts in this space. We have, that's what we do. We specialize in being the service providers in that know what they are doing and are cost effective and time effective, absolutely avoid big name auditor's because they may never get the audit done. We have one company planning, a New York stock exchange IPO. The NYC loved the company was growing one of those unusual companies growing at a very rapid clip and highly profitable. At the same time, we just don't see that very often. And yet they were irreversibly attached to having Deloitte do their audit. And there were two non us entities and a us entity.
And this company was too small for Deloitte to get out of their own way. And they never did get an audit done in time, like simple us gap audit. And in the end, the board told the CEO to kind the whole idea. I needed that no choice. He'd lost credibility with his board of directors, big name auditors very expensive. Another practice you see in, even in mid-range, auditor's is coming in and bidding a price for your us gap audit, which is not plaques theoretically, and then jacking up the price when it's too late for you to switch. Because if you switch to another auditor, guess what? You have to start all over again. They can't depend on the word done by the person I wrote it. So be careful with the auditing side of things. Oh yeah. We have great auditors that we recommend that, uh, aren't going to do that kind of thing.
Obviously, it taking, expecting to only raise money in the us is easier generally. And then it's not that easier, not so much easier because a lot of people outside the U S would love to invest in us companies that they might not otherwise get into. So, expanding your reach and then getting the agent, the marketing agency to do so as big using debit and credit cards is not risk-free especially credit cards because the investors can go back to the credit card company and ask their money back. But it's a heck of a lot easier for the investor to invest when you take that or, and or credit cards. So that's a good thing to do to make it easier to reduce the marketing expense. You, the way I look at it is if you got an investor that wants their money back and you are allowed to give them their money back, either the money back, you don't want squeaky wheels that day.
Yeah. That are unhappy, but easy for me to say, right? Remote control. No, it isn't all going to happen on its own. There's a lot of work involved internally. We'll coach you through the relevant learning, especially front end loaded. How are we doing on time? Doing fine. Um, don't neglect social media. The primary online source of raising capital is through social media advertising. The lovely thing is that when people like it, they'll share your ads. It's a lovely dynamic. The bad news is there are people out there that want to poison the well and they will. And you need to expect that there'll be some amount of time involved in, uh, responding to genuine questions in social media and on the offering page, obviously. But social media is where the problem lies because there are people who, for some reason, want to poison the well, make allegations that aren't justified and really create a negative vibe. So, it takes a proactive, positive, engaged effort on somebody's part on the team internally to engage with those folks in order to manage that you can't just delete the messages because the sec says, Hey, we want to market this stuff. It's an open forum. If somebody's got a legitimate criticism that has to stay public, you lie. You want to have the praise. You want to have the shares. You've got to have both sides of the coin.
Another aspect that the SCC cares greatly about is equal information. So, we'll help you with that. You know, if you answer a question that's an all new one before you answer it, you got to decide, do I want to answer this? Because I'm going to have to publish the answer and the question. So, everyone gets equal information. So, you know, that's a useful filter, but that's a detail to get into more than we need to right now.
You can change this. If it's a share offering, you can change the share price during the rays. If it's a debt offering, you can change the terms of the offer of the debt offering during the raise with proper preparation, the sec is more responsive. They're doing a faster job of turning around Regulation A+ offerings than prior to COVID. And I'm digressing into COVID for a moment. And the cost of marketing, our company's offerings is lower than before. COVID significantly eight, 10, 12% less than it used to be. Uh, so that's, uh, a very positive dynamic. It makes sense. When you go and study, what's gone on in the past, especially in China, where they've had more locked down, tight activities with viruses in the past. Um, in each case there was a surge of increased activity with online businesses, which sustain thereafter. And we're experiencing that because guess what, what are we doing? We are taking what was an in-person kind of activity, brick and mortar based, putting it online. It's going virtual. And this is accelerating Regulation A+, and other aspects of online investing, crowd investing, if you will.
Okay. So, I'm going to re I got some other questions here, but I'm going to refer to the questions that are in the comment section. Now, bear with me guys, I'll start at the top of the list. I will focus on questions that I can add value to, and I'll focus on them in the sequence. They can come in reg D compared to Regulation A+. I'll be very brief on this. Um, reg diesel you're allowed to disclose more, uh, it's quicker to get to market because you don't have to go competent. Hannah asked the sec in both of them qualification process. So, it's quicker. It's just much more difficult to get on the radar with accredited investors, because they have so many lovely opportunities coming to them the whole time. And they're skeptical. So, if the substance is there, they'll invest, but, uh, it's all about all about that. Regulation A+, easier with dealing with optimists who are investing and they're less expensive to reach because they don't have a bazillion options handouts or materials. Yeah. So, what I, the only two things after this, off, after this webinar, one is we will make a recording. We are making a recording of the webinar. We will produce a blog post with an index on it. So, you can go to the parts you like of this and go check them out without having to see everything else. And, um, excuse me, um, maybe what we'll do, what we will do because of that question, we'll send each of you, uh, an email follow-up with some links in it that, uh, that shows relative relevant content in our platform. We have a host, a Regulation A+ information in the Manhattan street capital platform in the blog and in the FAQ. And we'll send you a selection of that content. Can a question about breaking down costs? Yes. So typically, the securities attorney is going to be in the range of 35 to 70 K for a good security.
Very, very good securities attorney payable, usually in three chunks, right on signing on file with the sec and on qualification, uh, the marketing agency is the other biggest expense preparing all of the right content gearing up in order to make the offering. And there are some fees to us and the audit, the audits can be a very large expense depending on the complexity of your business, your client, if you've got a long history, but two years, more, two years or more, and you have multiple divisions, especially off shore divisions, you know, then it's going to be expensive and more time consuming. You need to have a us gap audit to, to file your tier two Regulation A+, um, before you can't actually file them without that, you can do test the waters and check out the excitement level, uh, for your offering, without anything, without a fighting, without an audit, et cetera, et cetera, different story.
A year has passed after becoming qualified. Can I company extend for another year? But yes, yes. It isn't simply an update. It is. If you did the same style of offering, it's kind of an update, Brian, because you already know what you did before and you don't change it much. So, it gets through the sec easier. You don't have to wait until the end of the current one. You couldn't file the new one prior to, so that doesn't have to be a lapsed at all, but you can have a lamp if you want, and then come back and do the same thing again, seventy-five million dollars for a SPAC, right? So, uh, I think a spank actually, a SPAC as a SPAC where no one knows what the hell is going to do. No, you can't do that. Econ is essentially a blank check company and you can't do a Regulation A+ for a blank check company.
If you establish a clear goal for your company, what you are going to do is specific enough terms and you can raise money via Regulation A+ four. It will that having done the buying or licensing or whatever it takes to have a product or technology, you can do that. But only in the event that you are specific, right? Sort of like a venture fund with a difference or the pros and cons of doing a Regulation A+ compared with a reverse merger with a public company. The biggest thing I see is I see companies, we have one right now where they had been given bad advice, they'd done a reverse merger and they, you know, they have all the headaches of the PCA, a B audit and the history of the prior company, which was not an exciting history owner of it. You know, the expense that goes along with that, they still have to raise the money, right. And you've got this security that's trading there someplace with, with a depressed price. Uh, and that's a whole headache to deal with. It limits your flexibility and raising money. It makes life much more complex. In most cases, there were some exceptions I'm sure, but, I suppose in an ideal world, you find a really clean shell. Uh that's on the shelf as it were that has no trading history. Uh, and you buy that for a favorable price and now you're already public and you can, uh, go ahead and trade as that liquid company and you can raise money by our regular price for it. So, in that case, then it's a lot easier. You still have to be really well prepared to, to, to, to protect the company from naked shorting by stockbrokers, right? That's the big problem I had there that kills so many liquid companies, so many publications. Let me see if my cursor button didn't do me any favors. Let's go back to where I was. My intention is to go on answering questions until 15 minutes after the hour that's my plan.
I guess, support or underwriters on board. So, we, as we have a service where we'll help you figure out if you should do that and then figure out how to pitch the company to the underwriters and then help you pitch them, we're all go to bat for you to the right ones that fit and pitch the company in order to get meetings with them, phone-based meetings, zoom based meetings these days and help you negotiate a fair trans, a fair price, fair deal.
We were a holding company and team state development company, how to get support to maintain pricing on an exchange. So, support. Yeah, right. So, uh, if you are working with us and you take a company onto an exchange where you're vulnerable, I'll be happy to help with that. If it becomes a huge task, then there'll be some fees involved, but otherwise not. I have a lot of experience in this space, uh, and I understand what it takes so happy to help with that. It's a big deal. Um, it's a good question to ask because it's a big deal. It is not a free ride to be a public company. There's a lot of work involved in managing expectations of the financial community and then delivering on them and having a culture internally to develop as much predictability as humanly possible as along with good news announcements that scare off the naked short folks, one of the methods and types of platforms you guys use to market the Regulation A+ once it's qualified.
So, methods it's primarily, you know, I would say most of it's obvious. And I think it's obvious, which is social media advertising. That's a very big piece of the puzzle, uh, engaging with, um, audiences that love the company. Maybe they're our partners, distributors, dealers, uh, doctors, nice, the tests, you know, people who are involved in the Bureau business and appreciate what you're doing or will be involved in your business that appreciate what you're doing. Customer's vendors have that all of the above, you know, we have a, we have a VIP investment feature where you can go to these folks before the Regulation A+ process qualified, set the stage, invite them to participate at the initial security price, uh, with a plan to raise the security price. As long as the communication is done properly, which is delicate. Uh, and then you're doing a favor for them and, you know, you'll get more early traction that way. And really interesting development is companies is that there's a new type of financial analyst that's evolved, which is really newsletters. And there are some good newsletters like angels and entrepreneurs, which, uh, essentially, they select companies. They like, and then they tell their members of them and their members are more likely to invest. And they have a big effect by doing that. They are paid by their members. There's no financial arrangement between them and the companies that are raising money in their Regulation A+. So, they are an incredibly valuable and important audience if they're like your company. And there's about four of them, four groups that are, that are significant and have a big impact going to family offices matters were going to soon be launching a family office division within Manhattan street capital to serve their needs, to help them decide which companies they want to play a part in that allow all companies raise money we'll easily. Do you see Regulation A+ offerings for pure startup plays? Yes. When they are a compelling company, right? If it's usually a compelling brand, new startup has people involved in it that are really, kick-ass amazing. I've done it before very successful. And they've got a concept that's really attractive in which case, yes. Regulation A+ is a fine instrument. It's, it's, it's just when it's a weak company or a handkerchief and it doesn't have the right team. Then why are we doing this? You know, it's not going to work best practice.
This is to increase liquidity, respect to volume, well, you know, IPO situation, one of the advantages of all these main streets investors is you've got a lot of investors and that's great for liquidity. Um, beyond that, it comes down to, you know, not having naked shorts out there, depending on where you're listed, right. And having great results from the company and having set expectations that you exceed and making a series of announcements that, uh, are supportive of the company and are legitimate that, you know, aren't that easy to do, but take a lot of take attention and really work.
Cost in detail. At what point we have to explain that's a bit too vague, detailed oil cost. We'll send you information on that. I can't be it all right here right now, but, um, the securities costs, the securities attorney costs will be lower for a secondary offering because the company is already public and already has practice and hire for a Regulation A+ that morphs into an IPO. What happens is you go public as the Regulation A+, and then right afterwards is a series of filings that are made. And the most recent price I saw from a very high-quality law firm was 90 K all told for that.
Brandy company funded by PC that went IPO on the nice time with less than a year old.
That's because NASDAQ's restriction on two years, operating history applies to Regulation A+ IPO's, it doesn't apply to a non-Regulation A+ IPO's right. That's a fact of life. What exactly do we do? Well, thank you. That's a nice question. So, we advise companies up front, if they should do a Regulation A+ or a reg D or reg CF. And if reg CF current label send them to a reg CF platform, um, so upfront qualification, should you even do this right? Do we think this is a viable company to, for people to invest in? Obviously, we're helping decide that what I'm trying to say is we're selective. We want to work with companies that we believe in that we think investors will be pleased that they participated in later. That's easy to figure out generally. Although of course there are humongous numbers of risks involved, right? And taking companies on board and building them to be scaled and success successful many, many factors. The, um, so we bring in all of the different service providers that are needed to make a successful offering, right?
So, auditor as needed law firm, um, marketing agency, not just wine we'll figure out, which is the best PR agency where appropriate, um, broke Adidas where appropriate underwriters were appropriate. So, we make it our business to know who are the experts and for which your company would be a good fit. Um, and then we're involved in any value to the extent we are allowed to. Right. We aren't allowed to tell you what to do, but we'll advise you about marketing or about testing. Maybe you're already day, you know, the early traction isn't high enough, the efficiency isn't good enough that I might be recommending to you and your agency that we hopefully we brought in. Normally the agencies that come from a further afield aren't as good. Um, I'm going to be recommending perhaps that we do three different landing pages with three different primary messages that tie into three different types of ad campaigns in order to find out which resonates best.
Because one of the big things I've learned in a huge amount of marketing experience that I have is even though I think I'm good, then I'm probably am. That doesn't mean I can tell ahead of time, which is going to work. Testing is sometimes so, so important and so, so valuable. So those kinds of things, right. And experimenting and learning, what's working over there and applying it over here. Yeah. So, when we got the biotech companies, uh, media spend down to a $3 and 30 cents span per a hundred dollars raised, I was a key part of that because I was challenging the agency to do video ads that they weren't doing. And it was a type of video ad that had a duration of six seconds that kicked the kick. It was amazing. So, it's by challenging them and learning what works and applying it elsewhere that we get to help.
Right? So, I have a gut feeling from our other Regulation A+ offerings and reg DS what's working and what isn't. So, it doesn't take long to notice, right. And intuition of paying attention helps. So, we're on board with you to make it succeed and to make it as cost-effective as possible and as successful as possible across the board. Otherwise, why would otherwise, you know, what's the point, right? So that's what we do. So, the 5k a month for us as a platform, what that includes is lots of reporting. Lots of instrumentation that goes on, um, includes the ease of use of the platform, right? Which we spend constant spent constantly spend time improving and improving to make it easy for people to invest. And it, it, it does, it does include one way or the other, all fees include marketing where we promote not one offering at a time because we're not allowed to, because we've chosen not to be a broker dealer so we can do IPOs with underwriters.
And for other reasons, it makes it more difficult for investors to invest if we were broker dealer. Um, but so we aren't aligned to market one-off regular time. We are aligned to market all offerings or all our Regulation A+ or all our reg D. So that's what we do. We promote them in social media. We have a large social media following, and we promote environment email to our lists. We have a large list. We do not allow companies to promote to your list until your Regulation A+ it's finished. You bring in investors through your efforts that we help you with, but you're spending a lot of money bringing in investors. And, um, we don't allow ourselves. We don't promote other offerings to those new investors. And we don't allow other companies that are on our platform to promote themselves to your investors. If you look at any of our offerings, you'll see none of our offerings have in them a click here to explore other offerings, other investments button, because you're spending a lot of money to bring in the investors. The last thing you want is 30% of them being siphoned off into, into other companies raises, right. That's a matter of policy for us. And that's one of all unique things that no one else in North America has that policy. We are the only one in crowd investing that works in that manner to my mind, that's a no brainer.
There're loads of other things we do in the platform. And in the consulting side, you know, lots of reporting, we integrate every moving part in marketing to the platform, to the backend of the investment flow. So as people make good things happen as an investor does something that's rewarding, like the PR they go and bring in a bunch of money from the managed IRA that gets, we tie that back to which ad was it, which audience wasn't on, what time of day, what day of week, so that the agency gets smarter and smarter and more and more efficient all the time. Right? So, we're instrumenting everything in the backend and tying everything to all of the marketing outreach that's done.
THIS TEXT TRANSCRIPT HAS ERRORS IN IT THAT WERE CAUSED BY THE SPEECH TO TEXT CONVERSION SOFTWARE WE USED. DO NOT DEPEND ON THE TEXT TO BE ACCURATE. WATCH THE RELEVANT PARTS OF THE VIDEO TO MAKE SURE YOU ARE PROPERLY INFORMED. DO NOT DEPEND ON THIS TEXT TRANSCRIPTION TO BE ACCURATE OR REFLECTIVE OF THE STATEMENTS OR INTENT OF THE PRESENTERS.