You are here
Primary tabs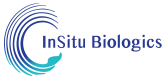 $2M
IN NON-BINDING RESERVATIONS


ANESTAGEL™
A NEW,
OPIOID-FREE

PAINKILLER
Non-opioid painkiller - pre-clinical stage
Lasts up to 300% longer than leading competitor*
22 U.S. Patents
$1,600,000
raised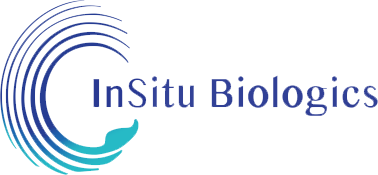 InSitu Biologics is an emerging biotech company focusing on development of AnestaGel™, a long-lasting and long-acting non-opiate painkiller. The sustained release drug AnestaGel is expected to be used in post-operative surgical procedures. AnestaGel may be a solution in relieving pain for broken bones, cosmetic surgery, hip/knee replacements, hernia, and more. For an in-depth look at our plans, audited financials, and other company information please read our Regulation A+ approval issued by U.S. Securities and Exchange Commission (SEC).
On average, 115 Americans die every day from an opioid overdose.
-drugabuse.gov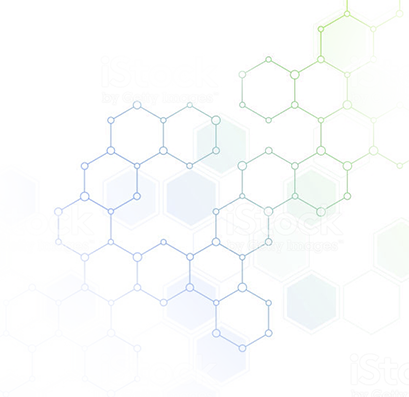 Why AnestaGel
Why We Created AnestaGel
We identified the opportunity to make a better sustained release pain drug after we eluted colored water for over seven days from our Matrix™ BioHydrogel. After we did that, we knew we could pursue the perfect site specific, sustained release product for regional pain relief. AnestaGel could stay in place, elute for days, and hold a larger, non-toxic dose of the non-opiate drug, bupivacaine. We surveyed numerous physicians, and the overwhelming response to what we were doing confirmed our own beliefs: AnestaGel is what surgeons and anesthesiologists want for a post-operative analgesic.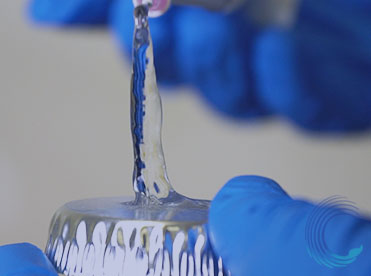 Pain Management
Overview
According to The New Guidelines Released for Postoperative Pain Management, by Dr. Laurie Barclay and Pauline Anderson, acute postoperative pain is common, occurring in more than 80% of patients, with approximately 75% of these having moderate, severe, or extreme pain. Postoperative pain relief is inadequate in more than half of patients, which can negatively affect quality of life, function, and functional recovery, as well as increasing the risks for postsurgical complications and persistent postsurgical pain. Complications due to catheter placement for pain pumps, and patients self-medicating with opiates is not the answer. A site specific sustained release non-opiate drug, that lasts for at least 72 hours, with quick onset to get ahead of the pain curve and keep the nerve receptors disengaged is the answer.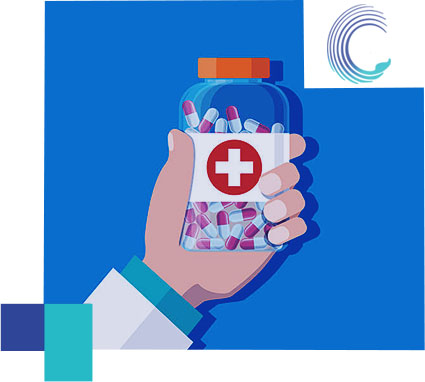 Chronic Pain:
100
million Americans

suffer from chronic pain each year
Economic Impact:
$635
billion
The annual economic impact of pain in the U.S. is estimated to exceed $635 billion affecting more lives
than heart disease, diabetes and cancer combined.
Opioid Epidemic
Overview
Although opioids prove to be an effective treatment for pain management, the issues associated with opioid addiction continue to garner major focus. The need for a more effective, longer-lasting product for post-operative pain management is critical, and represents a significant positive behind the early commercial acceptance and success of Exparel®, despite its shortcomings, and in the development of, AnestaGel, which could be an effective non-opioid alternative in controlling surgical pain. Getting ahead of the pain curve and staying ahead of the pain curve for 72 hours is the key to reducing opioid use, especially in children, effectively eliminating the triggering of the opioid receptor.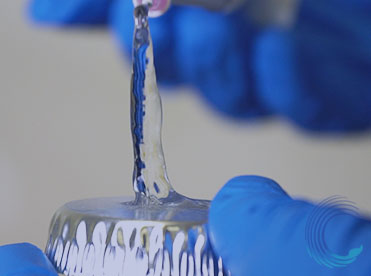 Opioid Facts / Stats
1

Opiates were declared an epidemic by the Centers for Disease Control

2

Over 64,000 deaths were reported in 2016 due to drug overdoses.

3

On average, 115 Americans die every day from an opioid overdose.

4

40% of all opioid overdose deaths involve a prescription opioid.

5

Each year more than 70 million postsurgical patients receive opioids, and research shows 1 in 15 will go on to long-term use

6

In the U. S. there is a 55% increase in length of hospital stay due to opioid related AEs

7

A CDC study shows that even one-day prescriptions can lead to long-term abuse, and a full 30% of those given a month-long prescription developed opioid dependence.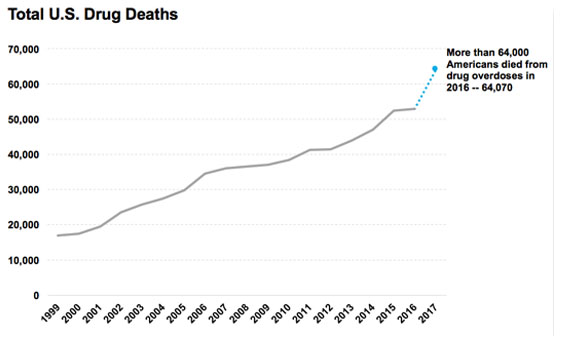 What is
AnestaGel
AnestaGel is a biocompatible drug, the consistency of gelatin, that is being explored for the use as injectable or spread by a surgeons hand and instruments into the target area of the body that would create post-surgical pain. AnestaGel then targets and binds to pain receptors so that patients could have near immediate pain-relief while lasting up to three days, or more. Unlike almost all other painkillers, AnestaGel is targeted for a specific region within the body, is designed to stay in that area, does not migrate to other regions of the body, and is easily metabolized* (*findings based on pre-clincial trials).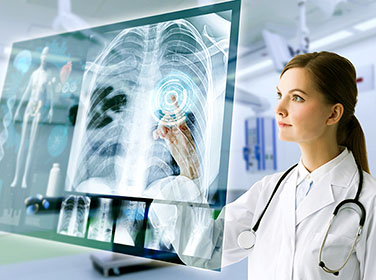 AnsetaGel vs Opioids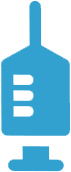 AnestaGel
Non-addictive

Site-specific

Fast-acting

Analgesic effect for 72+ hours

Opioids
Used in 80% of all procedures

Highly Addictive

Short-acting (hours)

Central Nervous System & Cardiovascular toxicity

Cognitive disorientation, slow breathing, sedation, and other side effects

Non site-specific

Outcome unsure
AnestaGel
Medical Specialties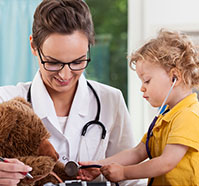 Pediatrics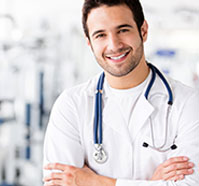 Orthopedics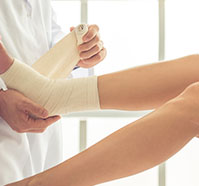 Physiatrist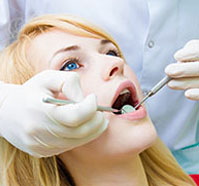 Oral Surgery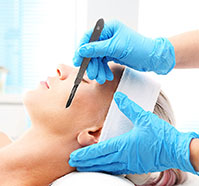 Plastic Surgery
Current Treatments
Overview
The current post-operative pain treatment options is dominated by opiates at 95% use and then other non-opioids make up 5%. Only one sustained release drug for post-operative has been cleared by the FDA. That drug is Exparel. While it does work, many clincal shortcomings have been reported in peer-reviewed, published journal articles. Based on our pre-clinical reports and surveying, we believe AnestaGel represents the product everyone wants, with the potential outcomes they expect from a sustained release drug.



AnestaGel vs.
Industry
AnestaGel™ offers a new and transformational approach to perioperative pain management
that is opioid-sparing, tunable, biocompatible, target site-specific, and flexible
Swipe left to view table

| Design Set | Pumps | Exparel | AnestaGel |
| --- | --- | --- | --- |
| Harmless | No | Yes | Yes |
| Removable / Reversible (if necessary | Yes | no | Yes |
| Biocompatible | No | Yes | Yes |
| pH Neutral | No | No | Yes |
| Predictable Elution | Yes | No | Yes |
| Non-Migratory | No | No | Yes |
| Visualized | Yes | No | Yes |
| Absorbed / Metabolized | No | Yes | Yes |
| Single Step Use | No | No | Yes |
Pre-Clinical
Results
As compared to EXPAREL (Pacira, Inc.), the industry leading post-operative, sustained relief, pain treatment

300% Longer
Initial animal study revealed AnestaGelTM lasted up to 300% longer

8x More Capacity
AnestaGel carried 8 times more capacity

72+Hours
AnestaGel had full nerve block beyond 72 hours
Market
Size
Insitu Biologics believes that AnestaGel can be in three distinct markets for perioperative
pain management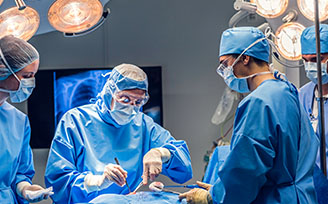 Surgical Site / Perioperative
Estimated 90 million surgical procedures in the US, resulting in $10B of drugs / devices being sold in the US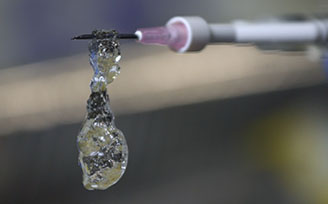 Peripheral Nerve Block
This occurs in the majority of surgical procedures, and is a product market that is estimated to grow to $20B by the Year 2025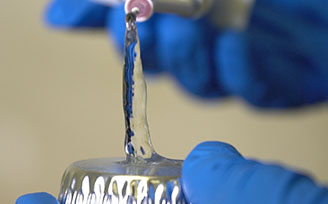 Epidural
Estimated 2.5M procedures in the US and a product market estimated at $1B
The
Opportunity

$24,035,753
Pre-Offering Valuation

$6.85
Current Share Price

$10,000,000
Max Capital Raise

$287.50
Min Investment
" As a high volume surgeon I use EXPAREL all of the time; but as a user, we know its performance varies from patient to patient. When I saw the work that was being done on Matrix BioHydrogel, I had to get involved. AnestaGel™ is the product I wanted from the start. That's why I am a shareholder. "
-Dr. Stefano Sinicropi Spine Surgeon, President, Midwest Spine and Brain Institute
Overview
According to The New Guidelines Released for Postoperative Pain Management, by Dr. Laurie Barclay and Pauline Anderson, acute postoperative pain is common, occurring in more than 80% of patients, with approximately 75% of these having moderate, severe, or extreme pain. Postoperative pain relief is inadequate in more than half of patients, which can negatively affect quality of life, function, and functional recovery, as well as increasing the risks for postsurgical complications and persistent postsurgical pain. Numerous studies and research reinforces the fact that postoperative pain relief remains inadequate and there is a major need for non­opioid alternatives.
1

Create an account Begin Investment

2

Choose your investing method and fund your account

3

Receive your shares and monitor your investment
Investing
Methods

ACH / Check / Wire
Fund your investment with an ACH, check, or wire transfer.

IRA
Fund your investment with an IRA or self-directed 401k. Contact us for information regarding this process.

Managing post-surgical pain in children is difficult, and I think acute pain in a fracture is even harder to treat. Based on the pre-clinical work that InSitu has done on AnestaGel, I think AnestaGel may the solution I have been seeking.
Dr. Dan Sipple
D.O., Physiatrist
Meet the
InSitu Biologics Team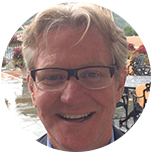 Jim has been the founder, inventor, investor, and owner operator in many med-tech ventures. Jim began working on the Matrix technology in 2007 and co-founded InSitu Biologics in 2014
James Segermark
CEO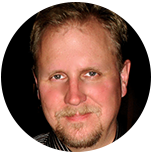 Bill is a Co-Founder of InSitu Biologics, beginning his work on the Matrix in 2007.
Bill Taylor
Chief Scientist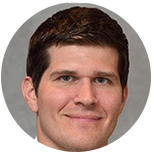 Jake was the Principal Investigator for the InSitu GLP Study comparing AnestaGel™ to Exparel
Jacob Hutchins, MD
Medical Advisor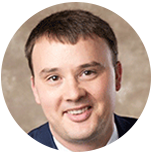 Dr. Dan is a physiatrist that specializes in the diagnosis, treatment and rehabilitation of a variety of musculoskeletal and pain disorders, with an emphasis on spine care.
Daniel Sipple, DO
Medical Advisor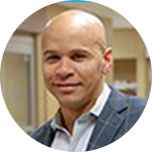 Stefano is a Board Certified Expert in spinal surgery, who is trained in both Orthopedic and Neurosurgical techniques.
Stefano Sinicropi, MD
Medical Advisor
FAQs
What is AnestaGel?
AnestaGel is a pre-clinical phase pain relief drug that consists of bupivicaine, a surgical strength "caine" medication like novacaine or lidocaine, that is released over 72-96 hours via our Matrix BioHydrogel. The Matrix is a biocompatible gel that is slowly metabolozed by the body, as the drug numbs the surrounds the tissues and nerves.
How does AnestaGel work?
AnestaGel can be injected in to tissues or smeared on the surgical site. As the Matrix absorbs water from the body tissues, the bupivacaine spreads in to the area, numbing it for days and days.
Why Reg A+ and not VC or other type of venture funding?
Our Founders, and First Investor that invested $1 million, all have bought Common shares that have no liquidity preference. They are not registered either, so they cannot sell them. We did give the $1 million investor two votes for each share; that is the only difference. Venture Capital investors try to negotiate preferences and guarantees that other shareholders do not get. We are not going to do that for numerous reasons. The risk and reward is the same for everyone in our RegA+ Offering, with the difference being the more risk you are willing to take, the earlier you invest and hopefully you might pay a lower share price.
Why do we think we will be successful?
In head to head pre-clinical studies against the only product cleared for regional post-surgical pain treatment, Exparel, Anestagel provided statistically significant more pain relief than Exparel. Other studies also confirm more presence of AnestaGel in the bloodstream when compared to Exparel from 1-96 hours.
What is InSitu Biologics business model?
We operate a low overhead, fast-moving research and development company, with an eye toward monetizing the development through divesture after we have mitigated risk for the buyer(s) and increased value for our shareholders.
What exactly is this investment opportunity?
This investment goes directly to our company to pay for the completion of studies and manufacturing to get to the second phase of human studies for the FDA. Our RegA+ Offering gives people a chance to buy shares at a valuation that starts off at $24 million. Comparably, Pacira, the company that only consists of selling Exparel, is valued at nearly $2 billion dollars.
Risks & Disclosures
All trademarks are the property of their respective owners
New chemical entities derived from our Matrix BioHydrogel Program, which is in the early stages of development, may require more time and resources for development, testing and regulatory clearance, and may not result in viable commercial products.
Early indications of activity from GLP Pre-clinical (animal) studies of AnestaGel™ may not predict the results of clinical (human) trials
Clinical trial safety results, including for AnestaGel, may not be confirmed
Regulatory action or failure to obtain product approvals could delay or limit development and commercialization of our product candidates and result in failure to achieve anticipated revenues
We may depend to a large extent on third-party collaborators, and we have limited or no control over the development, sales, distribution and disclosure for our pharmaceutical product candidates which are the subject of third-party collaborative or license agreements
Cancellation of collaborations regarding our product candidates may impact our revenues and adversely affect potential economic benefits
Our revenues may depend on collaboration agreements with other companies. These agreements may subject us to obligations which must be fulfilled and also make our revenues dependent on the performance of such third parties. If we are unable to meet our obligations or manage our relationships with our collaborators under these agreements or enter into additional collaboration agreements or if our existing collaborations are terminated, our revenues may decrease. Acquisitions of our collaborators can be disruptive
Our cash flows are likely to differ from our reported revenues
Our revenues may also depend on milestone payments based on achievements by our third-party collaborators. Failure of such collaborators to attain such milestones would result in our not receiving additional revenues
Our business strategy includes the entry into additional collaborative agreements. We may not be able to enter into additional collaborative agreements or may not be able to negotiate commercially acceptable terms for these agreements
We will require and may have difficulty raising needed capital in the future
An offering statement regarding this offering has been filed with the SEC. The SEC has qualified that offering statement, which only means that the company may make sales of the securities described by the offering statement. It does not mean that the SEC has approved, passed upon the merits or passed upon the accuracy or completeness of the information in the offering statement. You may obtain a copy of the offering circular that is part of that offering statement from the here.
You should read the offering circular before making any investment.
The offering materials may contain forward-looking statements and information relating to, among other things, Insitu Biologics, its business plan and strategy, and its industry. These forward-looking statements are based on the beliefs of, assumptions made by, and information currently available to the company's management. When used in the offering materials, the words "estimate," "project," "believe," "anticipate," "intend," "expect" and similar expressions are intended to identify and constitute forward-looking statements. These statements reflect management's current views with respect to future events and are subject to risks and uncertainties that could cause the company's actual results to differ materially from those contained in the forward-looking statements. Investors are cautioned not to place undue reliance on these forward-looking statements, which speak only as of the date on which they are made. The company does not undertake any obligation to revise or update these forward-looking statements to reflect events or circumstances after such date or to reflect the occurrence of unanticipated events.