Use the Chapters list below to select the part of the video you want to watch.
Please read the disclaimer below the index
Chapters
* See our current fees here.
Related Content: 
Timeline Schedule for a Regulation A+ Offering
8 Insider Secrets to Make Your Reg A+ Offering a Great Success - Clickable Indexed Video by Rod Turner
How much does a Regulation A+ Offering cost? 
MSC is not a law firm, valuation service, underwriter, broker-dealer or a Title III crowdfunding portal and we do not engage in any activities requiring any such registration. We do not provide advice on investments. MSC does not structure transactions. Do not interpret any advice from MSC staff as a replacement for advice from service providers in these professions. When Rod Turner provides advice this advice is based upon his observations of what works and what does not from a marketing perspective in online offerings. Rod does not tell the audience what to do, or how to do it. He advises the audience what is most likely to be easier to market cost effectively in the online context. The choices of all aspects of companies offerings are made by the companies that make offerings.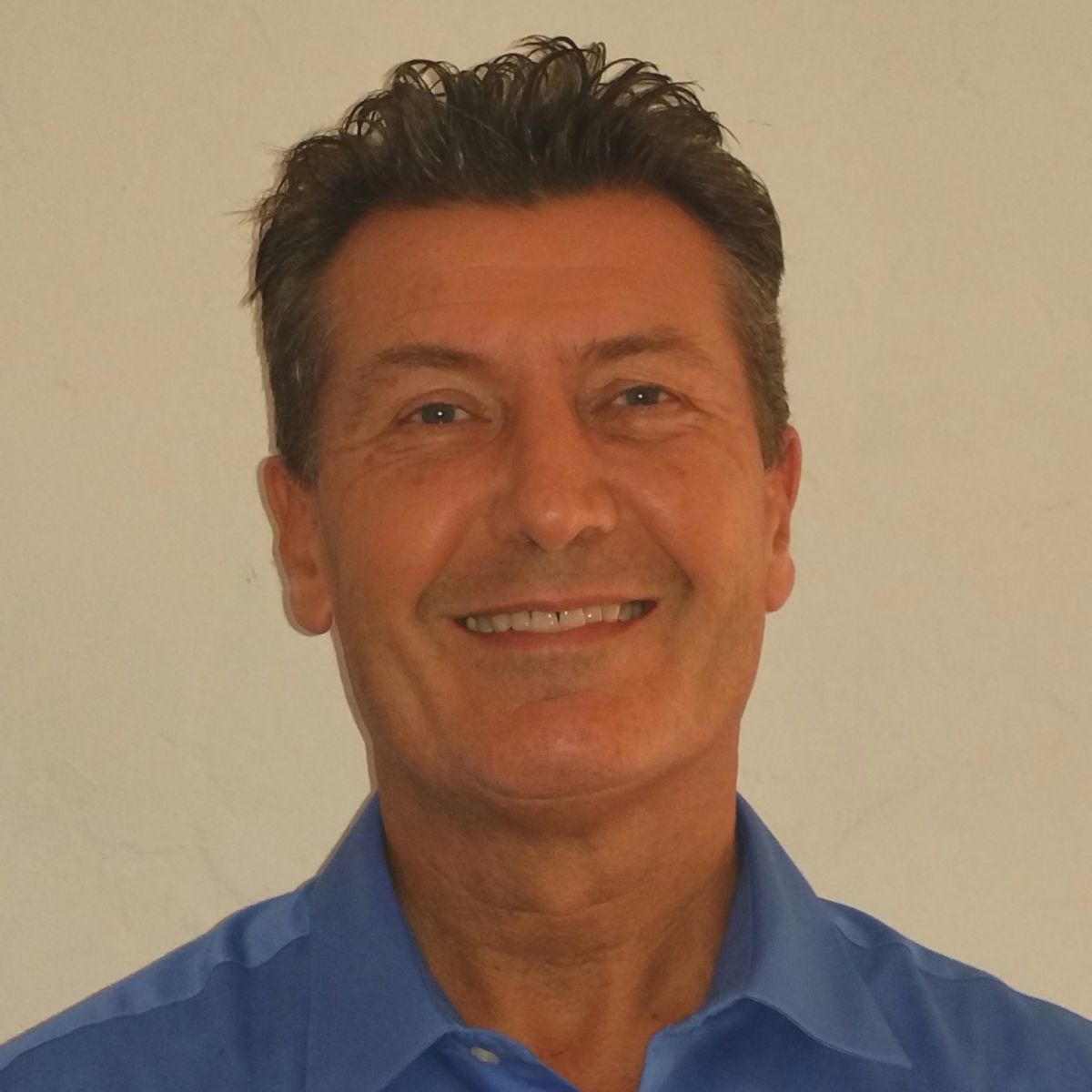 Rod Turner
Rod Turner is the founder and CEO of Manhattan Street Capital, the #1 Growth Capital service for mature startups and mid sized companies to raise capital using Regulation A+. Turner has played a key role in building successful companies including Symantec/Norton (SYMC), Ashton Tate, MicroPort, Knowledge Adventure and more. He is an experienced investor who has built a Venture Capital business (Irvine Ventures) and has made angel and mezzanine investments in companies such as Bloom, Amyris (AMRS), Ask Jeeves and eASIC.
RodTurner@ManhattanStreetCapital.com
www.ManhattanStreetCapital.com
Manhattan Street Capital, 5694 Mission Center Rd, Suite 602-468, San Diego, CA 92108.
THIS TEXT TRANSCRIPT HAS ERRORS IN IT THAT WERE CAUSED BY THE SPEECH TO TEXT CONVERSION SOFTWARE WE USED. DO NOT DEPEND ON THE TEXT TO BE ACCURATE. WATCH THE RELEVANT PARTS OF THE VIDEO TO MAKE SURE YOU ARE PROPERLY INFORMED. DO NOT DEPEND ON THIS TEXT TRANSCRIPTION TO BE ACCURATE OR REFLECTIVE OF THE STATEMENTS OR INTENT OF THE PRESENTERS. 
Okay. So little background on me. I started out as an engineer and then go into entrepreneurship. I had the good fortune to be a topic, one of the top executives or founders of six successful startup companies, 77, including Manhattan street capital. The St Simon mentioned prior, we got positive liquid outcomes where the war made money, the investors and the principals to find out it was a set of rules. Two of those were IPOs to the NASDAQ. The first was Ashton Tate, which definitely frames my age. As you guys remember, Ashton tape will know. We took that company to the NASDAQ. It was great success. And the second was, is Symantec where I was an Ashton Tate. I was vice president of sales when we went public and Symantec. I was executive vice president and general manager of the peanut holding group of actually the acquisition at Norman was after, after the IPO.
I was general manager of the biggest division of the company when we went public at Symantec. And then I was there about 10 years. I have also formed a venture capital firm in my past, which gives me relevant experience and expertise to bring to this table, to the table here, Manhattan street capital. I launched the company with a co-founder in April of 2015 because of Regulation A+ we were the first dedicated Regulation A+ funding platform. We are not a broker dealer. We don't believe that we don't believe the long run success model is to charge broker dealer fees. We think they're too high over time. The cost of raising capital will reduce is my expectation. We are not a broker dealer. We exist under the exemptions were which allow issuers to raise money via Regulation A+ or reg D farmers succeed. Typically, where the issues are allowed to do things like raise money and we assist them in doing so.
We're not a marketing agency. We are a funding platform and advisory project management company. We bring in all the different players that are needed and jointly manage them where relevant in order to maximize the successful outcome of offerings that we have we assist with. You can see the type of offerings by looking at the Manhattan street capital web, something that we've already done. Okay. I mentioned how to send questions that is replied to any of the emails you sent. You received inviting you to this event. That's rod Turner at Manhattan's weekend for.com Regulation A+, what is Regulation A+ ? It was, it went live in late June of 2015 Regulation A+ allows companies to raise up to $50 million, five Oh per year from investors of any wealth level in most countries around the world. Depending on the local regulations, of course most money does come in through, through U S investors, but also of course investors don't have to be wealthy investors of any wealth level are allowed to invest.
And as far as the sec is concerned, and those investors are liquid from the point in time that they receive their securities. So, Regulation A+ can be used to conduct some IPO. It can be used with post-secondary offerings for, to replace an S3 over secondary offerings for OTC companies and the extension to non-rich to reporting public companies was made in late December, 2018, which is kind of the Genesis of this call, right? So, Regulation A+ metrics, we track the metrics very closely. Our latest numbers go through the end of 2018. We'll be updating those from media 2019 in the coming month or two it's a lot of work involved $1.6 billion raised through Regulation A+ in total through the end of 2018. Excuse me, the majority of that through tier two offerings, of course. And if you choose to, you can take a look at the blog and the news posts on the Manhattan street capital site, where we report on analyze on those metrics in great detail or in reasonably high detail.
So what are the advantages of Regulation A+ the check, the timing here, Regulation A+ over an S three primary advantages are that in the event you have an S3 on the shelf. That's a three-year duration creates a three year period of time where investors may maybe worried that there's going to be a large block of shares sold for this and Dan pressure on this, on the share price, the bigger issues though, all the cost of doing it as three is very high and the complexity of work involved in getting it qualified or accepted, registered through the sec is higher and more difficult than with a Regulation A+  is when it's, when it's appropriate for a company Regulation A+  can be a very cost effective method of raising capital. The, the most extreme example of that, that I'm personally aware of is a company I'm blanking on the name for a second.
I'll probably get that in a minute that that raised $10 million in a bank, 12 days live online at a five-day window, and then they shut down for a week or 10 days to figure out a problem they had with some of the States. And then they reopened 12 days total online vid angel was the company name. They raise $10 million in that tall bays with no outreach, no more outreach marketing spends with no broker dealer assistance, almost all of that from their customers. All they did to promote their offering apart from spend a lot of money on a very nice video and offering page was to email the 30,000 most active customers who were enthused around the company already. At that point, that's the, the least expensive. They didn't give me the precise number, but you know, when it's only been promoted by the sending of two emails to your own customers, that this was not an inexpensive journey, that's the most extreme case.
We have another example of a biotech company raising money where when they, when you, when you filter out the less effective marketing steps that they took and just focus on what worked there, outreach media spend pure media spend was about three and a half dollars for every hundred dollars that they raised in Regulation A+  , which is probably at the very high end, highest end of efficiency that one can aspire to in Regulation A+  of course, emailing your customers and fan base and having them invest is almost free. That's the best, but in terms of outreach to the great unwashed masses, communicating to them about your company, that's really inexpensive compared to an S3 method. When it works, it can be very effective compared to using reg D for an OTC company because we can reach out to consumer investors of any wealth level.
You may be in the case of a company that is appealing to main street investors. It can be very cost effective to raise money, obviously not for a B2B company that is selling solutions to trash truck routing systems, software, right know, providing that kind of a solution. It's hard to get consumer level main street investors really enthused about that on its own, unless the security is being offered as many modes of moving on that too, I've already touched a little long. Does it suit you a company is Regulation A+ a suitable instrument for, for your company? Over the years, since I was on Manhattan street capital, that's been the biggest issue where I've had to say to companies in many cases, no, I don't think you should use Regulation A+ in the case where you have a product or service that is hard to explain online through digital media, social media advertising, that's going to be a tough one.
If it's something that people don't care about, like the trash truck example I gave just now, that's going to be a tough month, you know, and if you have a compelling security, you know, if you're paying a high enough interest rate on a simple debt instrument back can be very appealing in today's market. And if it's, if it's a stellar company doing something that's really enthused to really generate huge enthusiasm among investors, it doesn't have to be in a B-to-B business. It does, it helps it to be, excuse me, it doesn't have to be a B2C business that helps if it is, but there are some B2B examples that can, that can resonate. And again, if the security is attractive enough, if the company's solid enough and the securities paying enough interest and is stable and looks to be stable on the ongoing basis, then I can change the equation.
And advantage of Regulation A+ to bear in mind in all these instances, is that because you are marketing to a broad swath of the population, you know, if you, if you benefit, if you're able to build, increase demand by that marketing, then you get a double benefit, right? You know, every dollar you spend in a week to bring in investors can bring in customers and people who become advocates and promote your brand and promoting your company increase sales, of course. And you know, there are cases where companies could raise the money a little faster, but we'd rather spread it out over the whole year in order to generate more customer traction
In that manner so now I'll move on to the top-level view of the schedule and Regulation A+ for already reporting public companies, obviously you already have it's in place. So that's a hurdle we don't have to deal with. And you already have practice like communicating with the sec and writing documents that fit with sec requirements. So that's an easier hurdle. So, you know, a month of preparation for the FCC form, one, a filing for the Regulation A+ is doable more likely in this situation with this audience than in a company that hasn't heard of this sort of thing before. So, four weeks would be you know, that would be the best example I would say to get it prepared to file, and then file it with the sec and two to three months to become qualified is reasonable to expect. So, in this instance, we're talking three or four months, like we'll do qualification, of course, you know, big holidays, like Christmas government shots and shutdowns, right last year in January, this year, early in January, this year, slow things down, but in the main that's a reasonable expectation to have going in for this audience.
Of course, you can make it more difficult. That's where we come in to help you figure out how to make it to the most straightforward and where we can bring if needed securities attorneys to the table that are, that know their stuff. I know what the sec wants to see and those, no, what will more likely have a smooth journey through the sec process? So, once you're qualified, then you have 12 months with which to raise money. During that time, you are allowed to raise all lower, the share price of your, the price of your security with, within 20% cumulative change. It's very easy to do that. Once you exceed 20% as a new filing to the sec, which may be a two or three week turnaround, if you don't complicate it with lots of other variables, but the not everyone is aware that you can do that in a Regulation A+ .
So, let me see schedule. Yes. So, you have 12 months of raising money. You are allowed to prepare the next one before the end of the first one. If you want to do back-to-back years on an ongoing basis, you are allowed to do that. Okay. So now I'll move on to two costs. I'm going to limit myself to companies that should do Regulation A+, right. It's kind of silly talking about companies that are preordained to not work in a Regulation A+ context for companies, for which there's instruments suitable. Then, you know I think assuming a raise of over 8 million where the percentages start to make sense, a total cost of 10 to 12% of capital raised is a reasonable estimate. Of course, you can spend rules on that. It can be done to bring it down lower. We have a biotech company and I mentioned their total costs.
I think the last time I heard from them was about six and a half percent. And I'll find all managed capital with it with remarkably low cost of marketing and a really sweetheart deal from us that we don't offer anymore because they were early on in our lives when they signed up. But nevertheless, I think six and a half percent was the cost. They gave me. That's a pretty, pretty good deal plus some warrants, but not a huge amount of them. But think 10 or 12%, of course, if you bring in an underwriter and they add real value, they'll add more value and you'll see, you need to spend less on marketing, but the fees will go much, much higher, but you know, the success model generally in Regulation A+ doesn't require that. And you can save a lot of money by doing the marketing through a dedicated marketing effort that is focused exclusively on raising money for your offer.
So the upfront costs securities law firm, you've got the older already and we bought the securities law firm is going to assuming that the reporting of your company is current and that there aren't a bunch of errors that the sec will find when they go look, then it could be lower than a regular stand-alone Regulation A+   could be a 30 or 40 K as low as that, and much higher if there's a lot of mess to clean up, of course, and that is an old payable immediately, but it's a liability you take on one, threw it up, find a third on a filing. And a third on qualification is kind of typical for them. My recommendation in making a sizable Regulation A+ is that you set aside at least 300 or $400,000 as being enough to cover all the front-loaded expenses in particular, the marketing, because you don't want to be in a situation where the first stab at marketing stubbed his toe, and the second one just stops to show its promise and you're running out of money because there wasn't enough money set aside like you know, the way it is, if you need money, you can't raise it, right.
You can only raise it when you're in a strong situation. So I would say at least 300 K upfront is smart. You're not, you're not going to need all of that upfront, but having that amount of money available, particularly for the marketing spend is, is, is appropriate to have in your thinking our fees are straightforward. We charge 10 K a month consulting and advisory project management building, and a 5k a month listing fee and warrants on both of those. And then for each investor who invests, which are as an admin and technology fee of $25 and $25 worth of warrants. Those are all fees in total. Those, those do not add up to a large amount of money typically. And that last one, the $25 fee is not success-based if somebody invests and they get, they want their money back later, we still have to be paid that if you had a minimum of, I wouldn't want you to do, but if you had a minimum of $10 million, for some reason, then you only have a raised $6 million.
And then we funded everybody. We would still be a record. You would still have to pay us our $25 fees on that money because we are not a broker dealer. We're not allowed to charge a success fee. That's really the only downside for, for you as an issuer with our fee structure. But we haven't, we haven't had any significant issues where that's occurred. Schedule cost, okay, broken dealer. This is a big one because we work with it's been a challenge to find Rover data's that we'll do Regulation A+ processes at modus fees. It isn't required to have a broker dealer on a regular price offering, but there are seven States that don't cooperate with the sec, we have inflammation in the FAQ on the Manhattan street capital side. If you choose to search with, look at the search icon in the top right-hand corner of the site, and you'll see the seven problems States are not playing ball with the sec, and they are requiring companies to file for blue sky exemptions with them.
Anyway, actually not particularly, this will be blue sky exemptions, but also in many cases to be a broker dealer of record in that state, you know, various state by state, it's cumbersome, it's slow, it's a pain in the neck. You can do it for the main States, which are Texas and Florida, where that, where the biggest group of investors are. But it is easier to use a broker dealer for that. And we can get you a 1% fee via a broker dealer full that service. So that's a heck of a lot of savings over paying seven or 8% to an underwriter, which is what would be the case that you would normally pay and very reasonable money when it broke, when an underwriter who's underwriting and raising the money for your company, you know, more power to them. That's right with ball thing.
So, the advantage, then the reason why to have a broker dealer for this purpose is to enable the company to raise money residents of the seven problem States. In fact, Florida has made it more difficult recently, where apparently now if a company is an issuer, at least in Florida, they won't allow you to raise money from investors anywhere in the U S without either a national broker either a broker dealer at the national level or at the Florida state level, or being registered with Florida to be your own broker dealer with the state of Florida. So that's a big one. You know, that's a significant restriction, especially because their staff or the department is understaffed and they have a hiring freeze on that to believe. So, bear that in mind, Florida, a lot of investors in Florida. Okay. Now, moving on to marketing, I touched on that earlier.
You can't consider marketing in isolation. Marketing has to be integrated into the platform with which you are raising money. It has to be easy for the investor. Of course, I'm biased, right? A large part of what we do is make it easy for investors do invest via debit card, buy our ACH check and wire transfer. Debit card is huge for the younger generation millennials in particular. And it's the, it is if you have a debit card, it is the easiest way to invest quickly and get it done. So you've got things like that. It has to be well organized. It has to be a nice, easy user interface. We do those things. We put a lot of emphasis on that. Of course, here I am plugging away at how great we are autonomy for that, but it also matters to integrate intelligently, integrate the website tracking of the marketing in flux from your advertising.
So social media advertising is the primary source of cost-effective outreach to new investors. Email is a dog generally, and I could get into more detail on that, but that's okay. We bring in a marketing agency of the ones we find a great fit and the marketing agency works for you and we help you direct them to do an excellent job. When they bring in potential investors that we need to know, we need to tie. And we do tie the information from which had which campaign, which target audience on what occasion brought in that potential investor. And then we track them to see what they do. If they do nothing much, then we know we're not too excited about that ad campaign, right? If we get a lot of investors putting in a larger amount of money, we go back and we see which ads, which campaigns, which target audience is tied into that.
And we crank up the spend there and turn down the spend on the ineffective ones. Having that integration is essential. And you know, you, you guys probably are fully aware of this, but when you are working with Google ad words, which isn't as effective as social media, but when you're using any of these online instruments to raise money, they can only to the extent you're using optimization algorithms and methodology, particularly in Facebook and Instagram, they can only optimize against something which lots of people do, which happens on the occasion when the potential investor arrives on your site or on the offering platform. So, what are you going to do? I mean, you can't expect them to invest the number of people who invest immediately upon arrival. First visit is very slim. Of course, some people do it, but it is slim to get the numbers up to where optimization can work.
It's going to be something easier. So, we grabbed the email from people before we allow them to see the investment process and we'll get a very high penetration rate there. And that email gathering in that email, then the advertising software, our buildings are optimizing to that, which is it, which can be entirely useless. It's hard because you can't afford to the investor giving us the email, which is where the back-end bit comes in. You want to integrate those together. Okay. So, rates marketing, it's got to be very direct. It's got to be straight forward. You have to leverage the fact it has to be the case that your offering is compelling and attractive and can be explained quickly in a few words, right? And by imagery, not every company can be explained in that way. So that's a big piece of the puzzle when it comes to making this work.
Okay. Now I'll move on to actually on marketing. You should expect not initially you should expect a more inefficient marketing at the beginning when all the, to put the beginning where all the tuning is being done, optimizing the various things I just touched upon. So front end, the front loaded spend is going to be more offensive or more efficient. But as you build an audience, build a follow and build an email list with which to follow up for people that are engaged and interested and contemplating investing in your company, then the efficiency can increase significantly as we go forward. And so, there are certainly marketing agencies that think that expect that you should spend at least 10% of capital raised just on marketing. Are those subscribed to that program? I believe it can be. It should be doable at a far lower price.
I think goaling it down as low as possible is what we are we have to do. And three, four, five, 6% is where I'd like to see it. And we've had success with that. Certainly, you know, it, isn't always going to be that low but that's what we strive for. Okay. Now, to move on to the size of the rage the sec if you're buying an asset and buying, building by company, then let's say the price is $8 million, then you need to have an escrow. They really are. Then you call it close escrow to you exceed that number of, to buy the asset because obviously raising 6 million, isn't going to cloud, isn't going to cost it. But if the, if any event that you're raised is geared to growing your business and raising a million or half million or $200,000, is materially valuable to you, then you aren't allowed to do essentially zero minimum rates on Regulation A+ where you can do closes from the beginning every time there's significant money in escrow, do the once a week, that kind of thing, the cost of gold is minimal to do that, and then issue the shares on all of the investors that you've posed.
So that's important to know not everyone's aware of it. And then the other thing to be cognizant that while Regulation A+ has a maximum raise amount of $50 million it's generally a good idea to, if you need your raise say $14 million, it's a good idea to set a higher maximum, maybe as high as 50 million, but certainly higher than the plan raised because of two things you might get lucky where the efficiency of the raising is going very, very well. There may be a good opportunity to accelerate the growth of the business in a way you hadn't anticipated where raising more money is very synergistic. Suddenly we're very, very resonant with the business and you are allowed to raise the share price as you go. So, you might pause the offering after five months, raise the share price significantly and raised a lot more money because you may have room for yourself when you file the Regulation A+ in the first place. So, I would recommend you consider that, okay, now I'm going on to my last agenda item, which is mistakes to avoid.
And then we'll move on to Q and a. So, some of these mistakes may be a tattle based on what I said before. Okay. So, mistakes to avoid, not having an, having a company where you shouldn't really be doing a Regulation A+ for example, there's no consumer appeal or it's really difficult to explain to consumers. That's all, that's, you know, obviously a very big mistake to avoid if the deal is confusing, if the security is confusing, you know, if it's if it's a limited partnership entity or an LLC that will cause a tripping hazard, it's easier to sell shares to people or bonds or a security that people can understand. Having a complicated offering with various complexities involved in it is not a good thing. We need to keep it simple. So what we want to avoid, if you think about it is if, once we got somebody seriously enough interested that they're going to spend time to go through the offering, then we need to avoid confusing them with too many dilemmas, too many questions, too much confusion. If they get confused about it and say to themselves, you know what? This is really interesting. I'll come back and look at this later, you're probably going to lose 50, 60, 70% of those folks.
Okay. Going back to the items. I mentioned going to the broker-dealer thing, there are essentially three levels in which broker dealers get involved with Regulation A+ one is as an underwriter already touched on it. Another is as a value added, involved, involved entity, bringing investors in very rarely does that work. And it only works when the offering has already shown tremendous success. Online, the broken dealer staff, that sales reps don't want to take a risk with damaging their customer relationships until the offering is already successful. So, it's generally not a very big success model to depend on the broker dealer to do that. The third level is the one I mentioned earlier, where they're basically there to bless the offering, to do some due diligence work and to enable you to easily raise money in the problem States. That's the one that works the best and that's 1%. So, it's a much more handleable cost. That's realistic. They will do that and they'll do it well, then other mistakes to lower maximum. I mentioned the rationale for having a higher maximum. So, you're not as limited. We can't go back to the SCC Juul during your first year and raise the maximum. That's a new finding. That's why having a higher maximum, and they get at the get go is better. Another mistake I see a lot of is setting too high and minimum investment amount per investor.
The reason that matters so much is not so much because investors will always put in the minimum it's that does happen sometimes. But the biggest issue is when you are reaching out to investors online, the digital advertising, someone sees what looks like a potentially interesting company. They click to the offering page and they want to know if they're allowed to invest. They want to know if they can afford to play, invest in your company. Because at this point it's pretty casual how interested they are. If your minimum is three or $4,005,000, a lot of people at that point on willing to gamble that amount of money, because they just sold the app. They just click through the offering page. If the minimum is too hard, they'll leave and that'll return. So, you need a low enough offering to 300, 400, $500 in that zone. So, the people will stick it back, stick around, continue to engage and look, maybe invest in a nominal sum, maybe come back through their IRA and invest a larger sum later.
Maybe just invest more later. But typically, when you see offerings, when I see, when I monitor what's going on, when I monitor offerings that are successful in Regulation A+   for that have a low minimum, the amount invested is far higher on average and the minimum. So, you may have a two or $300 minimum and an average investment amount of two, three, 4,000. One of our companies has an average of about $8,000 with a minimum of about $320. I think. So, when the offering is compelling enough and you're appealing to the right audiences, they're putting in more money, but you want to make sure you keep them engaged and you don't lose them in the first few seconds after they initially arrived on your offer. A big, big issue for companies that are already trading that are penny stocks, whether they're on the NASDAQ or on an OTC market, this is a huge issue.
We've discussed this. We've explored doing secondaries and why Regulation A+ for many companies that are that have hammered share prices. And my observation of this, we're not a broker dealer. We're not underwriters. We are not allowed to structure transactions. I can observe what's working and I can advise you what I see working, but I cannot say, do this, do that. And this is what you should do. That's an underwriter's job. But when I can say to you, is that if your stock is hammered doing an offering at a higher share price is probably going to fail like for the same security. If your share price is heavily depressed, selling shares at a sensible valuation that are going to be liquid on the, on the same exchange that are going to experience the same dynamics is a recipe for disaster. So, don't do that, you know, create a new security that is appealing and that will not convert into your common stock is what I would recommend.
And I've had companies that have approached us that are doing Regulation A+ that are not yet live, that are taking that path. And I think that's a very smart approach to take because that way they can raise the money in order to accelerate the growth of their company. You can raise the money to accelerate the growth of your company. And if you raise enough money to give yourself enough runway, to build credibility, to build momentum, to build profitability, then that will probably have a very beneficial effect on your common stock price. Perhaps if you have somebody out there shorting the stock that turns them around and puts them at risk, or if you have somebody with that, that selling shares and hammering your share price, maybe you can buy them out with the proceeds from the offer, but you do need to make sure that the offering size is, has enough scale to it, to deal with the issues you make, that you have to deal with. So that this isn't just a temporary procedure of transaction
He's environment, companies that are making offerings that are simple debt instruments are getting a great deal of interest because it's such a low interest rate environment in a Regulation A+ context that is generating a lot of enthusiasm for investors. So, I think, you know, bear that in mind. And I mentioned this earlier in another context, it's a very big mistake to think that you haven't because you have a compelling offering and did marketing, but then using some third-party investment software, or we're still a broker dealers investment software where nine times out of 10, they require every investor will open a broker. Would you can't answer the Spanish inquisition type of question list, which takes an hour. Somebody thinking of investing $500 or $2,000, generally doesn't want to spend all that amount of time. That's why most of the Regulation A+ IPOs except Akimoto, which we hosted on Manhattan street capital, where they raise $4 million online in four weeks.
At the same time as the underwriter handbrake wr Hambrecht raised 15 million through their broker dealer to their broker dealer efforts. All the other Regulation A+, to my knowledge that were IPO's use broker dealer, broker dealer platforms, where they were, the investors had to sign up to open another brokerage. You kind of answer all those questions about all of their investment history and proclivities preferences and so forth when people are faced with that later. So, don't do not do not shortcut the investment process. Clearly, I'm biased, right? You know, we have an offering platform, we make it really easy, but you know, even if you're not going to use my company and our platform, make sure you use a platform that is really well-integrated into the marketing and makes it really easy. And does things like accept debit cards for real, so that it's easy for investors.
40% of one of our offering's capital raising of late is coming through debit card, 40% of the capital to debit card. Yes. Okay. Expanding on the variable, share price or security price in a Regulation A+ within the first 12 months, that is one offering. You are allowed with a notification finding to the sec to notify them that you are changing your share price up to a maximum of 20% shift. So, if you started at $10 the highest you could go and increasing, it would be $12, right? That's the maximum that you could do with this notification method. You could do it in multiple steps. It doesn't have to be one step. When you have filed that notification with the sec on Edgar, you must within 48 hours switch to a new price. You may not no longer after 48 hours, no longer off of the old price, you can go up or down.
Obviously going down is less exciting and creates a wait and see mentality for investors, probably investors. If you choose to exceed that 20% cumulative shift in share price, then you do a filing with the sec where you ask them for permission and you go quiet and you can't raise money. During that time, I've been advised and people have done that in two or three weeks with the sec, when that's the only thing you do, if you overload the request of the sec with a bunch of overhead other things, then it could take longer in the past.
This is asking about a secondary marketplace, so kind of Manhattan street capital, or an issue, or create a message board website for Regulation A+ investors to buy and sell shares on the secondary marketplace. I don't know the answer to that question. I've been advised by somebody I like and respect that that's yes, but I have not done the due diligence. There are one or two aftermarket platforms that are trading Regulation A+ shares. I think folio as a broker dealer is doing so they would be my first port of call folio institutional, go to them. They have they're involved in some Regulation A+ transactions and they I haven't checked the, the wallet, the viability, the liquidity or that, but they do trade another option that I've been approached by a number of European and Asian based exchanges that were established to do crypto trading and have some of them have good liquidity with they're happy to list Regulation A+ shares, post offering, and you are allowed to list your shares on those exchanges off shore.
If you choose to you are not allowed to promote to us investors that they should use those exchanges. You are allowed to tell all of your investors that you have listed your shares or securities on those exchanges. And the ones that have approached me are offering modest fees, modest costs to list modest trading, strike trading costs, and some of them have good liquidity. So that may be a useful solution. The other thing you can do in Regulation A+ full liquidity purposes is as you will see with fund rise and other REITs that are using Regulation A+ fund rise has raised I think I said at 1.6 billion is the total capital raise through the end of 2018. About 62% of that has been raised in real estate offerings fund rises as of the end of 2018, over 500 million of capital that we've raised in Regulation A+   prices, a crop along the way they offer limited direct liquidity to the investor.
That is something which you can do as long as it's structured into the offering. Or you can build that into your plan where you are directly exchanging securities with the investors on a limited basis. You're not allowed to do it in a gay free for all which could cause a run on the bank. The sec, one's a land that the sec is very concerned with a single regulation M for mother, and they restrict these practices because they want to avoid abusing the practice. Right. but it is legitimate to offer direct liquidity from the issuer to investors in a Regulation A+ context. I can give you more detail on some really interesting upsides in that, but not generally, no, but the point is, yes, you can do that on a limited basis with fun rise, that term, they provide this liquidity method and it is a limited utility, but it does increase the appeal of their offerings that they offer some liquidity that's, you know, that's a good thing. They, they charge fees. They, you know, they charge penalties for people who redeem early that reduces the appeal to the investor, but it does reduce the likelihood of casually people investing casually, casually. Okay. So, the question here is, can we go, can I go over and test the waters? And I'll explain that there's a couple more questions here. So test the waters is actually a program that I suggested to the sec in the summer of 2012 when they had an open forum. And I believe that was my suggestion that caused them to do it. I don't have proof, but I suggested this specifically by another name, which was something we were already doing on an earlier company. Anyway. So test the waters allows any company that chooses to use tier two Regulation A+ , as a vehicle, without finding with the sec, you can promote an offering online, which isn't actually an investment offering. It's a, would you like this offering, right? You can't accept investments, obviously, because this is not filed with the sec. If you look on our platform, we have a towards the home page towards the bottom of the homepage, you'll see a couple of companies that use our service called private audition where we were, we help companies in a turn key manner, test the waters, put together the listing and the offering marketing in order to test out what they want to do and see how appealing is to investors.
You're allowed to do that. As long as the sec, obviously cares brightly that nobody starts actually raising money and on registered non-qualified offering, but you're allowed to market it. You're allowed to be, do emails to promote it. As long as you are overt about what you're doing. And you use the progress CC disclaimer, which you will see on our website, on the reservation off, once a company that's already public can do it. Yes. A company that's private can do it. Yes. you are not required. If you do a test, the waters you are, you're not required to then do a Regulation A+ it's testing the waters to see if you like it. You could go ahead and say, yeah, you know, I'm not going to do this. I'll do an IPO, or I'm going to do a reg D why would I bother this? Isn't different enough for me, it's a test. The waters are literally a market test.
So, in terms of do a Regulation A+ it has to be a us or Canadian headquartered company? It can be a non us entity that establishes you as a us presence. That has to be a legitimate presence in column B Oh, everyone lives elsewhere. And they check in once in a while, it has to be a real USA entity or Canadian entity. It, it can already be a public. If it's a non-reporting or a report in public company, you are allowed to use Regulation A+ that. The additional, the ability to, for reporting companies to use Regulation A was made on December 18th of 2018. That was a significant extension of Regulation A+ to enable existing public companies, to conduct Regulation A+ without having to use a new subsidiary or something, you can do it from the main entity. And then the company must be legitimate. It needs to be a C Corp or an LLC, or a limited partnership.
It must be in good standing, et cetera, et cetera. Right? those things go without saying liquidity. The, you can, unless the shares on the OTC, QB or QX, if you list on, if you do, once you have completed your tier two reg a plus, then the cost, I believe the cost is two. It may have gone up from 2,500 to 5,005,000 to list on the QB and any chip. Theoretically they've said this to me, any tier two Regulation A+ like completes is, is qualified enough to list on the OTC QB. And if you do so then your reporting obligation on QB is the same as in Regulation A+ process. So, a non-public company, not already doing PCA AOB, or it's not already public can do a Regulation A+. And then the sec required reporting post transaction is once a year, you ask gap audit, which is relatively non honors.
Once every six months management financials on audited and any material event must be reported when it occurs within a few days. So that's a pretty lightweight burden for a non-public company to, to live with. And that's that continues on the OTC QB unchanged for companies that list on the QX, the QX OTC QX requires quarterly management financials and still only an annual us gap audit. So, the U S the, the QX is a little more demanding, but both of those are such a lightweight burden compared to a company that was, you know, that is a shell, or was a shell. You know, that still has, the PCA will be reporting off for quarterly audits, sorry. And you can list on the OTC markets. You cannot list, you can list elsewhere around the world, and you can list if you satisfy the NASDAQ, which means a two-year history anyways, enough money and otherwise satisfy them that you are a real business, you can list on the NASDAQ well. But to understand how the sec I'm putting myself in their shoes, which is kind of silly, but the sec doesn't really care very much about if you want to list on the London stock exchange and you satisfy their standards. Cool, well, more power to you that doesn't gain. You will cost you standing with the sec. It's different. That's what you're doing in the UK. And the same thing goes for the Canadian exchange, cannabis stocks law and cools and funds. So, cannabis stocks were basically nervous about cannabis stocks, THC. So we were, you know, we're limited limiting ourselves as to which cannabis companies will take on. If they don't touch anything to do with THC, then it's good. In the event that it's THC related, then we will do offerings for companies, but only two States where what they do is legal on each of us States where what they do is legal to avoid repo, cautions for us as a platform.
You'll see a lot of the wreaks, a lot of real estate firms raising money via Regulation A+ real estate has special exemptions, which give you more flexibility is possible in very specialized circumstances to do adventure lending fund by a Regulation A+ you should reach out to me on that because I understand it relatively well, I think quite well. But in real estate, it's a lot easier to do a lending fund that lends money for real estate purposes. That's the best-case example, Blind pools. You can't do a SPAC with Regulation A+ you can't do a blind pool? To my knowledge, there may be some specialized exemption that I'm not aware of, but a legitimate company that is based in the U S or Canada, and has real people in it and has a clean record is allowed to do a Regulation A+. That doesn't mean it's a smart idea, right? I gave you that other criteria, but allowed to, yes. Another good thing to know is you are allowed by the sec to conduct a reg D offering at the same time as a Regulation A+, that's something useful to know, obviously the terms can be different. You can be selling a preferred share class at a different share price with different terms to reg DFS, as well as simultaneously raising money in a Regulation A+ a non-U.S. company, we've dealt with a number of companies outside the U S that have sufficient scale and success and confidence that they want to listen to us, or at least do a Regulation A+ in the us. And we'll help with that for the right companies. We're happy to help with that, but they must establish U S entity J use Regulation A+ not reg D reg D. It can be a non us entity, and you can use Ray gas to raise money from non us investors as well. But Regulation A+ does require a genuine entity with real board members that are us residents and executives of the U S resident similar, but we can advise further on that. So, coming to raise the money, I would suggest any of you guys who were considering using Regulation A+   possible, reg D fit with us, look through the FAQ, look at the blog posts.
We have a huge amount of expertise on the offering on our website to help you guys figure out whether to do this. And if it looks to you, like we were saying, you should, based on reading the documentation we have and send us an email. And we'll be happy to advise you via email or have a phone call if it makes sense, right? That's what we do on a constant ongoing basis. We receive inquiries from companies wanting to know if they should do right D right gas and especially Regulation A+ , which is kind of the most, the nicest model, because it can work so beautifully. Well, in the right cases, the question is about a B2B model where an equipment finance or lease company creates a specific niche solution. Yeah, but that's a very specialized question. The two things that a B2B company, this is talking about an equipment supplier finance, you know, it's going to be difficult to do a B2B company just from the get-go.
Because if, if you think about this from thinking about it from this point of view, Regulation A+ comes into its own. When we were appealing to main street investors, okay, they have odd disposable income. They may be accredited. They may be wealthy without being accredited. They are more optimistic and more open minded about investing in companies that they like reg D investors. If you want to appeal to them, it's much more difficult, because guess what? Accredited investors have a bazillion places. They can put their money down. They have a lot more options before them as to where they can invest. So, if we take what would suit a rate D which is, Hey, a real business, real profits, real growth, but awfully difficult to explain by online advertising that might work in an IPO. It might work in a reg D scenario depending, but it probably will not work in a Regulation A+ because we cannot easily communicate it succinctly to mainstream investors make way.
When we resonate with main street investors is when the costs go down. When the marketing works and hits its stride beautifully is that's what makes Regulation A+ a thing of joy DTC eligibility. So, when you list your company then on a, on a on an exchange, then DTC eligibility is a process and cost 16 or so thousand dollars, maybe a bit less, maybe a bit more to make it easier for your shares to be transferred into the brokerage account of the investor. So, this works faster than NASDAQ type situation, but he can work on the OTC as well. It's a little bit less obvious sometimes there, again, I hope this has been helpful. We are about helping you figure out if this is the right thing to do. We do not want to waste your time and money or time and resources doing offerings that are preordained to fail, right?
It's pretty obvious that's a waste of time and money. So, if you can contact us, you can be assured that we're not going to waste your time telling you how exciting it is to do something. When we think it's a bad idea, that's a big piece of what we do in the early years of this company that I was speaking to, you know, I was saying no to 18 or 19 out of 20 companies that we, that we'd have meetings with. These days it's better because there's more osmosis, just more knowledge. It's more knowledge on our platform, helping people understand if this is the right instrument to use or not. So, it's important for you to know that you can, you kind of have faith that we're legit people because we are, I don't have to do this. I do this because I enjoy it.
And I think I'm good at it. And I enjoy adding value. And I think Regulation A+ is a marvelous instrument when used in the right place. Can you raise funds to build manufacturing in Italy for product sales in USA and Europe? Probably. Yes. If it's, if you really genuinely going to sell those products in Europe, then yes, you need to set a us entity up or Canadian headquarters for a U.S. entity. It would raise the money and it's right. It's not right. It wouldn't be raised by the Italian entity, but it can raise money here and deploy that money in Italy. The fact that it's planning to set, actually planning to sell the products in the USA and Europe is legitimate. It will be a bit more difficult to raise money. If a lot of the presence of the company is European based, right.
You know, U S investors can more easily buy into a company that is us centric. That is a us entity. So as long as it's a legitimate entity that is actually operating in the U S with real people, then you can do that would be to be selling software for hospitals to be a good candidate for Regulation A+ the answer is, it depends, but only if the existence of these hospitals would be appealing to mainstream investors, which could truly be right. If it genuinely is good, we're going to wrap. Thank you very much, everybody. I hope this has been worthwhile. And look forward to talking to you in the future as necessary and as appropriate. Thanks again, have a good day.
THIS TEXT TRANSCRIPT HAS ERRORS IN IT THAT WERE CAUSED BY THE SPEECH TO TEXT CONVERSION SOFTWARE WE USED. DO NOT DEPEND ON THE TEXT TO BE ACCURATE. WATCH THE RELEVANT PARTS OF THE VIDEO TO MAKE SURE YOU ARE PROPERLY INFORMED. DO NOT DEPEND ON THIS TEXT TRANSCRIPTION TO BE ACCURATE OR REFLECTIVE OF THE STATEMENTS OR INTENT OF THE PRESENTERS.