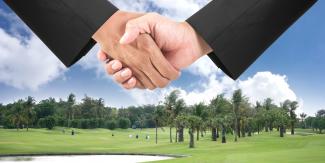 I am pleased to announce two new offerings on Manhattan Street Capital, TransCode Therapeutics and GolfSuites 1, and to update you on the ongoing offerings on our platform.
TransCode is a pre-clinical biopharmaceutical company that is focused on the discovery, development, and commercialization of a pipeline of innovative microRNA-targeted therapeutics for treating metastatic cancer. The company has developed a targeted, therapeutic treatment of metastatic cancer that led to complete regression and lifetime remission after just 4-6 weeks of treatments in animals.
The Transcode Reg D offering is open to institutional investors to fund clinical trials to achieve Proof of Concept (POC) in humans.
GolfSuites 1 is an emerging company focusing on the development of golf-themed entertainment facilities centered on providing a fun, inclusive and engaging environment. GolfSuites will provide top-of-the-line facilities for recreational golfers, as well as coaching and holistic game improvement opportunities for more serious players.
GolfSuites is accepting Regulation A+ investment reservations both from investors of all wealth levels.
View our Offering Circular HERE.
InSitu Biologics is an emerging biotech company focusing on development of AnestaGel™, a long-acting non-opiate painkiller.
Insitu has raised $2.57 million rapidly and they have paused their Reg A+ to request the SEC to Qualify an increased share price for their offering. Their InSitu Reg A+ offering is currently accepting reservations.
View our Offering Circular HERE.
Opu Labs is disrupting the global skincare industry. Their sophisticated token-based ecosystem pays users for participating at all levels.
Qmage is revolutionizing digital images. Each image becomes a standalone content store including text, audio, video and URL. And the images can be shared in social media.