Please read the disclaimer below the index
Chapters
MSC is not a law firm, valuation service, underwriter, broker-dealer or a Title III crowdfunding portal and we do not engage in any activities requiring any such registration. We do not provide advice on investments. MSC does not structure transactions. Do not interpret any advice from MSC staff as a replacement for advice from service providers in these professions. When Rod Turner provides advice this advice is based upon his observations of what works and what does not from a marketing perspective in online offerings. Rod does not tell the audience what to do, or how to do it. He advises the audience what is most likely to be easier to market cost effectively in the online context. The choices of all aspects of companies offerings are made by the companies that make offerings.
Related Content:
Timeline Schedule for a Regulation A+ Offering
Cost Guide for a Regulation A+ Offering
How can I raise capital for my Real Estate company?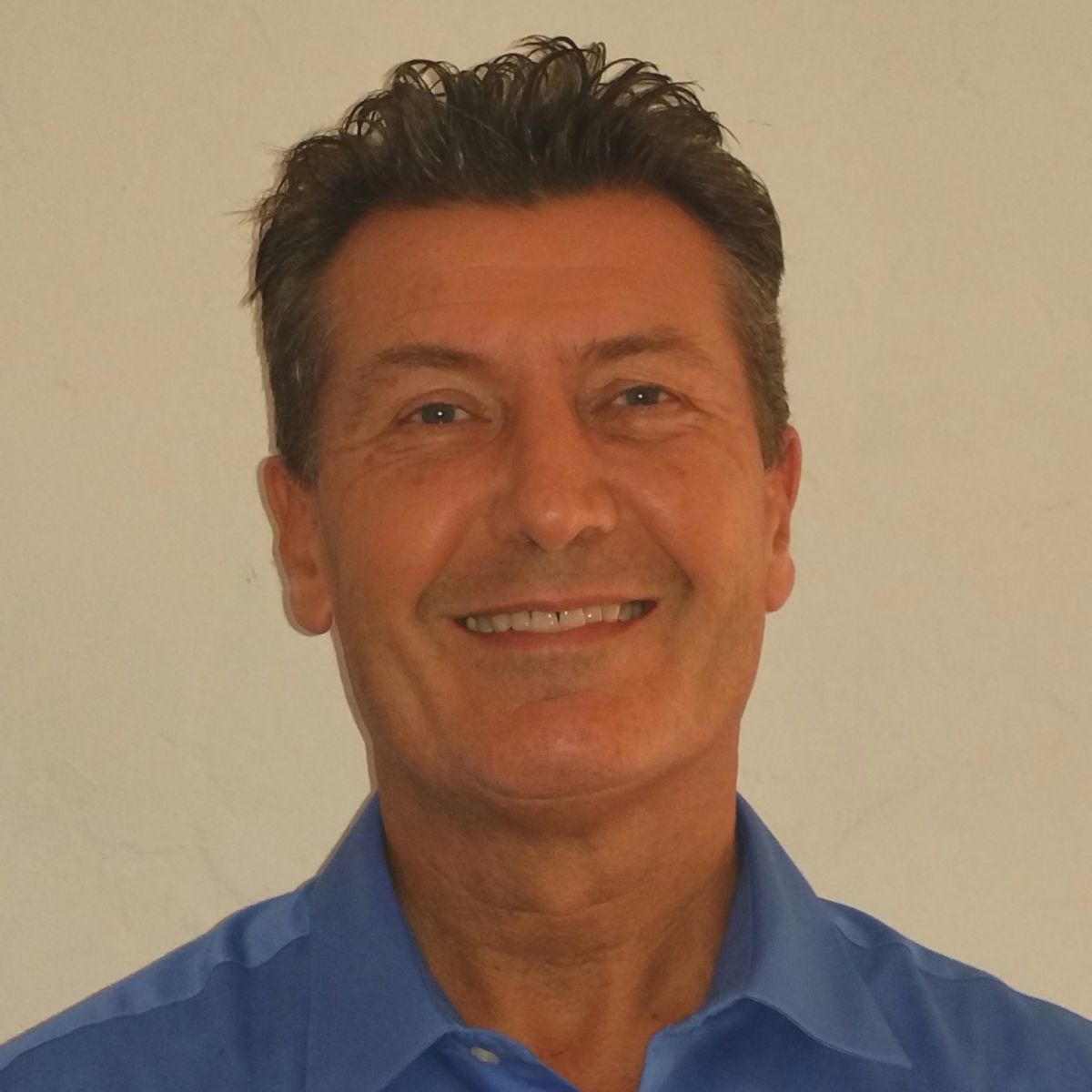 Rod Turner
Rod Turner is the founder and CEO of Manhattan Street Capital, the #1 Growth Capital service for mature startups and mid sized companies to raise capital using Regulation A+. Turner has played a key role in building successful companies including Symantec/Norton (SYMC), Ashton Tate, MicroPort, Knowledge Adventure and more. He is an experienced investor who has built a Venture Capital business (Irvine Ventures) and has made angel and mezzanine investments in companies such as Bloom, Amyris (AMRS), Ask Jeeves and eASIC.
www.ManhattanStreetCapital.com
Manhattan Street Capital, 5694 Mission Center Rd, Suite 602-468, San Diego, CA 92108.
THIS TEXT TRANSCRIPT HAS ERRORS IN IT THAT WERE CAUSED BY THE SPEECH TO TEXT CONVERSION SOFTWARE WE USED. DO NOT DEPEND ON THE TEXT TO BE ACCURATE. WATCH THE RELEVANT PARTS OF THE VIDEO TO MAKE SURE YOU ARE PROPERLY INFORMED. DO NOT DEPEND ON THIS TEXT TRANSCRIPTION TO BE ACCURATE OR REFLECTIVE OF THE STATEMENTS OR INTENT OF THE PRESENTERS. 
Patrick Henry:
Hi, this is Patrick Henry, the CEO of quest fusion with the real deal. What matters I'm here today, again with Rob Turner we had a very successful webinar about regulation, a plus kind of a general overview about a month ago. And backed by popular demand is where I, you know, there are a lot of questions after the webinar specifically about regulation A+ and as it relates to real estate transactions, and there are some unique nuances associated with that. So, welcome everybody on that, you know, for those of you that didn't see the original webinar rod is the chairman and president of Manhattan street capital. They're a leader in raising regulation, they plus financing for, for growth companies. And I'll let him kind of give you more background on himself and then we can jump into it.
Rod Turner:
Thank you, Patrick. So, I have had the good fortune to make a lot of real estate investments over time, actually various kinds, but when it comes to Manhattan street capital, we've been doing this for two years focused, almost exclusively on regulation. A plus I've done, I've had a key role in building six successful startups of which two. We took public to the NASDAQ. One of them was Symantec the company behind Norton 90 virus, which my team introduced. And so, I've had a lot of good relevant experience with a good friend of mine, we set up a venture capital firm. So, I have financing experience based on a technology background and entrepreneurship, which makes things useful, might not in the street. Capital focuses, as I've mentioned, as, as you mentioned on raising money for companies using regulation, a plus primarily, and that's our area of expertise.
Patrick Henry:
Cool. That's awesome. There's a, there's a rumor out there that Peter Norton still gets like a dollar a copy for every copy of NERC NanoVi
Rod Turner:
Yes. Yeah, I'm sure that's true. A little bit better. Basically, the original degree was substantially better. I imagine that may have been renegotiate the final six months
Patrick Henry:
Possibly, or maybe he's not getting that anymore, but it was a sweet deal. I can tell you that. So first category of topics I want to talk about is learning how to make the most of regulation, a plus to raise capital for your real estate venture. Are these typically like real estate investment trusts or other types of real estate investments?
Rod Turner:
Yeah, they can be reached there being a cold [inaudible], but they don't have to be, that's a valid mechanism to you.
Patrick Henry:
Okay, cool. And maybe we can kind of talk about that too, for, for my edification of the grade and we'll explain which steps take what the steps, but the steps are to take and the mistakes to avoid applying and implementing your Regulation A+ offerings. So, first question, why real estate is succeeding with Regulation A+ hotter and $60 million raised to date. And this is a relatively new vehicle for raising capital. So why the success with real estate?
Rod Turner:
Yes. So, to put that in perspective that's about 40% of the total capital raised in Regulation A+ today is real estate. Yeah,
Patrick Henry:
That's a single segment. So, there's probably at least a dozen or more secondary
Rod Turner:
The segments competing. Yeah. Yeah. So, it's by far the leader so far. And I think from an opportunity standpoint investor, consumer investors, primarily funding these companies or investing through Regulation A+ at this stage in the process because accredited investors and institutions are waiting for Regulation A+ to be proven. So, we need to appeal to consumers and consumers can identify with real estate. A lot of regular maintenance main street investors would, would love the opportunity to go out and buy a building, but they don't have the time or the capital and necessarily. So being a part of such an investment when the terms are attractive is interesting and they, and then you have the tangible asset of the real estate itself. So those are the fundamental reasons. I think the third one that matters greatly to people is most we have estate transactions, all paying a yield or a preferred return. So for the man in the streets, you know, when you're getting half a percent, if you're lucky on your bank account, infinite, infinite, it's an infinitely small number. In my case from Wells Fargo you know, the idea of getting a six or 8% preferred return on your investment on having an upside as a, as the project succeeds is very appealing. So, you've got a combination of those factors.
Patrick Henry:
So, a lot of it then is deal structure it's so other, other verticals could duplicate this success rate, potentially if they paid this high yield.
Rod Turner:
Yes. Actually, the high yield thing is something that I've been pursuing. And I'm suggesting that to some of our other companies that aren't in Luna state, and it is entirely legitimate ways to do that. That's really interesting. Yeah. It opens up the broadens, the investor base.
Patrick Henry:
It's like, there, there are some people that don't invest in stocks unless their dividend bearing, including big mutual funds. You know, they have certain funds where, unless you pay a dividend, they won't invest no matter how good your company is. And this, this is kind of a key catalyst when Intel first started paying a dividend, they've been paying it in a long time in Microsoft and Cisco and yeah, really, really interesting.
Rod Turner:
One other thing to add to that is that everyone pretty much in the U S at least knows that real estate is on an uptrend interest rates. Probably most people would say interest rates are not going to be going up to very high levels anytime soon. So, in this environment, one can feel like this is going to be a good place to be real estate. Is that it's going through a very positive phase where people are frustrated that they can't do more.
Patrick Henry:
I mean, interest rates are so low, even if they went up by 50, which I don't think anybody's pretty clean. They would still be historically massively low. Right. I mean, that's all they are. It's pretty incredible. Now getting financing. This is a different story, but that's probably a topic for a different day. That's gradually led to believe. That's good. That's good to hear. Yeah. So, what are the upfront costs and total cost of a Regulation A+ offering?
Rod Turner:
So, for a sizable transaction, and I think frankly, Regulation A+ is appealing for real estate. And in many instances for the larger sums, then there's a slight increase in the fees, but essentially you have to have an audit first. And that's going to vary depending on, you know, is this a brand-new entity that you set up in which case maybe $4,000 for an audit that is a part of the filing. And then the legal service providers say 50 K minimum per Regulation A+ offering. And then the marketing preparation prior to going live on a marketing agency, creating videos, creating graphical content and texts, testing messages, building social media presence in order to launch and have rapid success with the race to bring in investors. So the largest expensive that is the agency, so that the low end of the range, a hundred K and at the higher, you know, the higher end, maybe 200 K of upfront expenses for a much larger. Yeah.
Patrick Henry:
So, these are kind of specialized PR agencies that are working in this area, or have a specialization in this area.
Rod Turner:
Yes, it's, it's. I have to call them three 60-degree agencies because they're covering PR and advertising in the traditional digital sense, as well as social media, social media, or advertising and creating videos, a lot of content creation, designing a very attractive offering page. And that's short-term County video and actual fact, there's a lot in common with donation crowd fund. They get this stage because we're appealing to consumers, just like they do on Kickstarter OBS. You know, it doesn't, it doesn't resonate. It doesn't compare to a whole raft of smaller offerings that are doing music and things, but on Kickstarter, a company that has a gadget, that's raising millions and millions of dollars of donations as pre purchases, essentially European into consumers who love what you do,
Patrick Henry:
Running Facebook ads, you know, SEO type of stuff on Google, content creation, all the traditional kind of digital marketing stuff that you would do in any kind of thing. But this is very targeted and specialized towards raising money, raising, doing equity crowd funding offerings.
Rod Turner:
Yes, exactly. And there are limited number of agencies that are good at that. And we have selected four of them and work with what makes them good practice project management, because you're juggling so many different components and they all have to work at the right time and efficiency cost efficiency, because frankly, if he were to take these tasks to a traditional marketing agency, now they're on a whole different wavelength. You know, they're thinking six months to a year to build the Brian you've been there. This is very different in terms of those things, project management and fit cost efficiency.
Patrick Henry:
And what about, how do you, how does Manhattan street capital get paid? You know, is that cause that's obviously there's a cost associated with that.
Rod Turner:
Yeah, so we all, because we're not a broker dealer, which enables us to charge lower fees we are not allowed to do the marketing, went online to promote our offerings as Manhattan street, capital, the agency's off. So, we introduced the agencies and we stay engaged and how baby, the process project manages the process and consult with consult with the company along the way to maximize the likelihood of a successful outcome and maximize the cost efficiency of it. Okay.
Patrick Henry:
Okay. So, you take a percentage or something like that
Rod Turner:
Can't do that. That would be lovely, but because we're not a broker dealer, we charge $50 for each investor and a $50 a warrant coverage, which like stock options. Okay.
Patrick Henry:
So, there is a requirement for a broker dealer and a Regulation A+ offering transaction. I mean, cause that's from taking a Tropic public, I mean, that is a huge expense. And you have to, you have to be at broker dealers because they have the relationships and they have the training capability and everything like that. So, it's really essential. So, this is on the legal, on the PR potentially on the audit and on the agency side, you know, the broker side broker dealer side, this is a massively lower cost way to raise large sums of money versus an IPO.
Rod Turner:
Yes. I mean, actually I think that the percentages start out with, when you involve a broker dealer, it's around 10% of kind of the capital raised in this form and Regulation A+ where the amounts are smaller. So, you wouldn't really be able to raise the money in the past private placement. And there's only 1 billion a year of that happening in the whole of the U S so it is cost effective for the size of the offering relative to an IPO that you couldn't do anyway. Right. but on the, on the broker dealer thing, though, I want to mention some important aspects here. They can add an intense amount of value. Once the retail transaction is already successful, then they'll bring in their clients once it's a, no-brainer, it's a low risk for them with their relationship client relationships. And they open up some quote problems States where it's difficult for companies to sell shares into Texas and Florida in particular, because they are not cooperating with the sec. So there, you're talking 14% of the U S investing public, you get access to them easily with a broker dealer. So, having a broker data on is great, the dance, there are some complications particularly to do with FINRA at the moment where the process of getting the deal approved by FINRA can be unpredictable and sometimes very slow
Patrick Henry:
Whether you use a broker dealer or not only with the broker, the broker dealer
Rod Turner:
By having one, then the terms that the company has dealt has negotiated with the broker dealer have to be blessed, have to be approved by FINRA, which is entirely appropriate. But that process is not a smooth and predictable as we want it to be.
Patrick Henry:
Let's deal with things like liability and having a fairness opinion, or is there, but what are the holdups with that kind of approach?
Rod Turner:
I think that at the end of the day, it's that each deal is generally a little different and then you're dealing with different examiners at FINRA. And I guess it would be nice if they had more employees doing this probably or something I haven't.
Patrick Henry:
So, it might be like the patent office where things are just bottleneck because they're kind of
Rod Turner:
Back transactions getting through very smoothly. So, it's that inconsistency. So, you know, if you're dedicated to having a broker dealer, then you can do it. And the terms can be very reasonable. They have their upfront fee and they have the percentages they charge, which most companies are happy to pay. The only issues are, you know the primary issue is when I mentioned with this FINRA process, and if you get far enough down the process and it's still delayed, then you can choose to remove the broker from the transaction or you're like, you know, it's going great. And there's no problem, you know, but just to highlight that fact, that is a two it's a double-edged sword at the moment. Okay.
Patrick Henry:
And then as I understand that you can do multiple closings. Is that right? When can you do like the first, first closing?
Rod Turner:
Buying an app, if you're buying a building for example, and the price is 20 million that you have to raise, then you cannot do a closing till you hit 20 million, obviously. But if you, if you are doing a, grow the business strategy where you are going to buy buildings, which is what fundraise did, then you do not have to have any particular buildings in mind when you start and you don't have to have a minimum, you can have a zero minimum, that's regular, that's a normal process for most Regulation A+  offerings at the moment, unless you're buying a business or buying, you know, some other asset, in which case you can do the first closing after five days depending, or, or two weeks, depending on how much capital you have how we raised
Patrick Henry:
To state that in your upfront filing
Rod Turner:
Zero, many of them States, it basically says that we can, we, if we were silly, we could raise, you know, we could close when we have a thousand dollars of invested capital. No, we'll do it because of the, there are transaction costs, every closing you do excessive, but,
Patrick Henry:
But you're still having an open-ended deal here up to the maximum that you still, yeah.
Rod Turner:
Yes. So, you end up waiting until there's enough money to justify doing a closing, like waiting until everything's clarified and there are no issues. And if you are, if there's some concern about a couple of investors, then you would not close on those investors, you would close on the others. Okay. Do that closing and then move on to the next one. And you can also, what's more exciting, really is more, more real life is that you can set a maximum of 50 million raised the 12 million. You need nine and then pause the offering. Don't close it, but pause it and come back three months later at a higher valuation because the business has moved on and you've grown it, you have assets now and businesses, I'm sorry, real estate that is performing. And that is part way along through this journey. So entirely reasonable to turn it off and turn it back on. Okay, we've taken enough capital right now. So, let's pause it. That's entirely reasonable fundraise is the best example. So far once they proven themselves, they opened one of their funds and raised $5 million in a few hours because they had already got a lot of pent-up enthusiasm for it. They raised the bag 130 540 million fund rise on three funds. Wow. Geographic
Patrick Henry:
Over what period of time? A year, approximately a year. Wow. Wow. That's really great.
Rod Turner:
He did literally, they raised money and paused it and then raised money again and paused it. And this is real life and, in a way, I think it is what investors want to see. You know, it's real, you know, and I'm trying to get all the money now just in case we can use it. We're taking as much as we can deploy. We'll deploy that and we'll come back and reopen. Right. That's fair enough. That's more sensible.
Patrick Henry:
Sure. Yeah. I mean, it allows you to establish track record, which you know, is very important for a lot of investors and then you build confidence and interesting. So, I'm here with rod Turner the chairman and president of Manhattan street capital. We're talking about regulation a plus as it relates to real estate, we are taking questions if you have any definitely shoot them in. And we'll go from there. Now, one, one of the things that was interesting that you brought up there is about the broker dealers. Do they see you? I mean, this is a general statement, you know, I had to make generalizations, but I'll put it out there anyway. Yeah. Do the broker dealers see the Manhattan street, capitols of the world, these fundraising platforms as being competitive with what they do complimentary competitive, you know, how did they, how did they view it or is it a mixed bag?
Rod Turner:
It's a mixed bag. You know, some of them think it's a concept and that you could never raise money online in any significant amount. Obviously, that's been disproven, but some are still kind of have that mindset. And some of them are we're working with, and we have arrangements or informal partnerships with where, you know, we're helping each other. We're helping them and others that I refer companies to that are a misfit for us and partnering with them for our companies. So, there's a handful of Gregg broke. Ddas in Regulation A+, and we work with them and are pleased to do so. I actually hope over time that some of the broker Adidas, as they get to the idea of building their own platform will realize how difficult it is and then partner with us because I'd like for us to be getting a significant amount of that kind of business where they've done, that's the tar kicking, you know, they know the principles, they may have worked with them for years, let's work together and we've already got a validated business it's it helps both parties.
Patrick Henry:
Cool. So how long does it take to complete a Regulation A+ offering?
Rod Turner:
Yeah. So, you were allowed to continue raising money theoretically for two years, but it's really one year and then you have to refile. So, after 12 months is the total amount of time from when the SCC qualifies the offering. First, the process of once the audit is done and that's going to depend on the company, once the audit is done, then the marketing preparation and the filing with the sec is 60 days approximately. So two months to get ready after the audit, and then you can be raising money first day after that. So then say month one is when you make a substantial closing, excuse me, maybe that would be 20% of the raise, 10% of the raise and that's to make it interesting and to pay for the ongoing marketing costs and maybe an offering where it's gangbusters. And we're trying to raise the money all at once.
Rod Turner:
If it's a bigger number and it's a more challenging offering, it might take six months of live offering off the two months of preparation, or if we're very lucky and it's really a no brainer, you know, and it has the, not only that this is a good investment, but it's like, I want to live there. You know, I want that place. I want to be in, can I get a deal to buy one? You know, then that's going to happen faster. So, then the 60 days of money re of raising capital and it's all adjustable, you know, you don't start out with a huge marketing spend in the first weeks because you're tweaking and adjusting it and setting the parameters correctly. And when you have it working at maximum efficiencies, when you turn up the burners, right. And then, you know, what's working and generally it'll work consistently for some time, unless you tap out the market, which with real estate would be hard to do, I think. Yeah.
Patrick Henry:
So with, you know, kind of now that you've done some of these deals, are you seeing any patterns or trends develop, especially, let's say within the real estate segment where you're saying, okay, this is, this is how it looks like as best practices and what typically happens.
Rod Turner:
Yes. So, one of the things I want to make, there's two particular things I want to make clear. So, I don't forget them. One is that you are allowed to contribute as an investment, a piece of real estate that you are okay. And so, companies that some companies are interested in this, where they do what they do now, or they raise money. Typically, it's been a reg D transaction, or they have a pool of investors they go to, and then they borrow money and buy built by a facility, upgraded, improve upon it. And then it's ready for sale is producing at a higher rate and they will sell it into, into the marketplace. Now you have the option to set up a Regulation A+ fund that will buy that building and other buildings that have been through your first process and you can stay involved and make money on them thereafter. Okay. So, using that method of contributing those, those assets at fair value, probably properly valued is a totally legitimate thing to do. And it opens up a new Avenue for a, company's already successful in real estate that have had to let them go because, you know, there's a limit to how much capital you could lay your hands on at any given time.
Patrick Henry:
That's a tricky proposition because fair value, you know, is typically determined by some type of arm's length transaction. I mean, even if to get an appraisal on a building that isn't necessarily what's reflective of the market. So, you know, if I'm like, okay, I'm going to sell it, I'm going to cash out, but I'm going to contribute on the upside with an arm blink transaction. How is that regulated?
Rod Turner:
Well, the sec looks at that and they say, it has to be fair. It has to be a; it cannot be a conflicted transaction. So then it's up to us really up to the company to determine a fair system and we'll help advise them to the extent we're allowed to, because we're not valuation experts. There are professionals that are great at that, but at the end of the day, it has to be fast. So, w a chap I spoke with yesterday at a very successful real estate developing company, he said, okay, we'll get five valuations and we'll discard one. And then we'll take the average of the remaining four. Okay.
Patrick Henry:
Okay. And that's going to be their justification and hope that that holds up if he has challenges. Yes. Yeah.
Rod Turner:
So, when I discussed that with one of my experts, I say, ma, and they're not owned by me, but one of my favorite SCC attorneys at expert attorneys that deals with the sec, they went all concerned that it's possible to construct a fair system that will pass muster. Of course, anything is at risk, right?
Patrick Henry:
All that, all that stuff is disclosed and the offering. So, you know, somebody is going to see that they're going to see that, you know, the red herring, so to speak and say, okay, this is, this is what's going on here.
Rod Turner:
We'll be above board. And writing those disclaimers properly is key. But to get to the other aspect of the question that I think you asked that was about nuances of these transactions, people tend to be confused about how you do it. How can you do the, a, the way to think of it is it's a plugin, it's a plugin investment engine and all the rest of the structure that companies are used to can remain. So, you have an advisor selecting buildings, they don't have to, or real estate. They don't have to be a part of the Regulation A+ entity, you know, as this is the case. Now, if you're doing a reg D offering raising money, the advisors do, you don't have to be a part of that, right? Yeah. So, you structure a very similar mirror image of what you were already doing, except you'll using Regulation A+ to raise money yet potentially at larger amounts.
Rod Turner:
And the other thing I wanted to respond to you on is that given that fund rise exists and is doing such a good job because they've raised approximately, as I mentioned earlier, they raised a lot of money. I think it's attractive for com for small real estate developers to go to them and see what that turns off, because in that space that they're offering good deals, you know, for companies that are talking and planning and regularly doing larger transactions, then it makes much more sense to do your own Regulation A+ offering or offerings. I have control of that. Don't have two sets of fees because you want to be able to charge fees yourself. You don't want to be paying two sets of fees. Right.
Patrick Henry:
Okay. Interesting. So, talk to me a little bit about the, the real estate investment trust, the REIT or the eerie, you know, that you mentioned in the opening. How does, how does that work with Regulation A+?
Rod Turner:
So, I would say at its most basic and he read is just the same as a regular read that you see publicly traded. But I, and again, I'm going to use fun rides as a good example here, even though Regulation A+ shares are, as far as the sec is concerned, liquid post-transaction sure fund rise is, has wisely locked the shares, so they're not liquid, but then they provide quarterly liquidity, which is limited because it's a REIT and it's limited. Anyway, certainly whilst you all raising money, you can't be liquidating investments simultaneously because that would cause a conflict so that a mind is microscopic washed, you're raising money. And it goes up from there when you have raised the money point is you provide a reasonable liquidity path. That is, that is that exists, that isn't dependent on new marketplaces, evolving, which they are. And that structure of of the REITs is defined and known.
Rod Turner:
And the differences are that you are not using brokers to, to, as a part of the buying transaction. So you save a lot of fees there, and that's actually probably the biggest thing, you know, and then you come, when it comes down to what is the minimum investment demand, you know, then you're going to choose that according to your experience or your preferences. Some people that find it real estate that enabling very small investment amounts isn't wise because people don't think of it as an investment. They put $200 into something and you need them to sign a document and get it back to you promptly for an audit or whatever it is. They don't even remember making the investment. It doesn't, it's not interesting enough for them to act, right. Whereas so setting a minimum, that's a little higher, perhaps on some of these real estate deals, maybe a thousand dollars where I wouldn't say this for a company that is a consumer-based company, has a gadget. You know, that would maybe be a lot smaller number like Brooklyn Heights there's was a $95 minimum. Okay,
Patrick Henry:
Interesting. So, since there isn't a requirement for a broker dealer being involved, you know, but you do have to provide liquidity, theoretically provide liquidity, but you don't have a network of people kind of making a market in that stock. You know, how, how has that done?
Rod Turner:
Okay. Yes. That's a great question, actually. So, you are not required to provide liquidity. It's advisable to make the investment more attractive to the investors. If you say this is a 10-year project and you're in it and you're stuck and there's no way out, then, you know, that's going to turn off a lot of investors. So that's the reason to do it. But what's interesting here about Regulation A+ is that I believe the sec crafted a really sensible set of rules for reality, which is some companies are raising smaller sums and they don't want to list anywhere. And there'll be really happy when it's easy for their investors to, to transact sales of their shares. And there are marketplaces coming along that will, will do that for non-listed chairs. I mean not on the OTC or anything. So that's one option. The other option, I just mentioned locking the shares altogether.
Those options exist because you don't necessarily have the performance right now that you want to be having to justify big fluctuations in share price share. Then there's companies that will choose to list on OTC QB, which is an automatic. If you do a successful reg a plus transaction tier two, which is the lion's share, you can list automatically it's $6,000. They've raised the price for a new ticket symbol, and now you need market research. You need a research analyst service, which we're building to can make that cost effective. Some companies will list on the QX where now they have to report quarterly. Instead of once every six months, it's still an annual audit that zone, whether it's on the OTC markets or others, that don't really exist right now. They're all market share in Canada that are coming along. That might be nice alternatives right now, though. You've got a very low reporting obligation relative to being a public company on the continent.
Patrick Henry:
Talk to me a little bit. I mean, you mentioned, you know, tier two, what's there between tier one and tier two
Rod Turner:
Tier one is where you do not have any exemption from filing with every state that you raise money from in order to get their approval. And that is a very expensive and time-consuming process with some States. So you wouldn't want to raise money in tier one from 20 States because it would probably cost you so much money for the legal services to file with each day. Some of them are just going to bog you down. Some of them are doing merit-based with you, where they decide if this is a good risk. So, you know, all bets are off with that. There are banks have dominated tier one so far because they are, these are community banks, generally local, and they have some exemptions from state regulation when it comes to raising money
Patrick Henry:
Banks, raising money as a bank,
Rod Turner:
As a bank. Yes. Yes. So that's the most common use of tier one, like 90% of tier one so far. Tier one, interestingly is very attractive for companies outside the U S if they're not going to raise money inside the us, because now you don't worry about States. That's an extreme, unusual case, but it's tier two. They both started zero and tier two goes up to 50 million. Tier one goes to 20 million K and tier two has got the disadvantage that there is a reporting obligation of an annual audit and six-monthly profit and revenue reporting. Tier one doesn't have that obligation. That's the S that's the reason why tier one is exciting. You don't have to have an audit to do tier one, but it just doesn't fly so many of the time.
Patrick Henry:
So, there's no requirement to take your company public if you do a Regulation A+ offer. Correct. Okay. So, we're here with rod Turner, the chairman and president of Manhattan street, capital and expert in regulation. A plus we're talking about Regulation A+, as it relates to real estate transactions, we are taking questions if you have any, and we'll, we'll address those as they come up. So how do you organize a real estate offering?
Rod Turner:
So, most of this, these guys in the audience already do, and but do you mean the Regulation A+ aspects of it? Yeah. Yeah. Yeah. So,
Patrick Henry:
You know, testing the waters, kind of those, those aspects.
Rod Turner:
Right. Okay. So, testing the waters for those that aren't aware is an aspect of Regulation A+ where companies are allowed to put their offering up in a test mode in order to find out how much interest there is from investors it's been used up until now as a part of a rollout. You know, you're spending the money, you'd go to all the service providers locked in and you're moving ahead. And you do the test, the waters thing as a way of getting reservations and prepping the market. In my view, and practice, it turns out to be a remarkably expensive way to do that. Because once someone's made a reservation, I have to go back to them later when you open for investing and persuade them to come back and sign up. And that happens, but it's expensive. So, I personally recommend against doing test the waters and it's in that form. We've introduced last week, a thing called Regulation A+ audition, which is test the Lord is by another name where we package marketing services with this test on a low budget. Okay. So, the companies can do a two-month test where we're not trying to shoot the lights out. We don't have all the other service providers already on board. When we're evaluating, if to do a Regulation A+,
Patrick Henry:
Do you have to have completed your audit? And so, none of that is required.
Rod Turner:
Isn't wired upfront, except that we stay within the rules of not over, you know no hype in the marketing, right? No excessive hype. Like you can't say this building will revolutionize a habitation on the planet. Sure. Right. Fair enough. So, our Regulation A+ audition is a package really of listing the offering on our site on Manhattan street, capital I and marketing services to inexpensively test messages, test the offering and engage our community, which is not an overnight thing. We'll be doing a bunch of things to engage the community so that people can find out easily and inexpensively, if they should do this, you don't have to have the big budget marketing plan to find out if it's going to fly, because it's a matter of percentages. Sure. As, you know, as anyone, you know, when you have the marketing experience, these days digital marketing, it can be done very cost effective.
Patrick Henry:
Yeah. And you can actually get a lot of data. I mean, you can get even some statistically significant stuff, you know, if you're, if you know how to structure things properly and, you know, you can do a lot of AB testing and seeing what messages resonate with audiences and like, that's really good. Yeah.
Intermediator:
One question RB wants to know what are the total costs and the breakdown for say a $5 million fundraise for REIT on Reiki with about a hundred investors, Manhattan's fees, PR fees, sec costs, legal audit. And then,
Rod Turner:
And I touched on part of this where the broker data that they total cash costs will amount to approximately 10% of the amount raised. It could be higher on a smaller raise. You wouldn't raise $2 million. So I say 4 million is the minimum way you should use Regulation A+ . So, and if you don't use a broker dealer, then the cash costs will be a bad 6% roughly 6%, which is a very low total cost compared to other,
Patrick Henry:
For that number of arrays. For sure. That's very low plus warrants, but again, you know, cash costs, we're talking to them. So, in terms of upfront costs, I mentioned some so a hundred K is at the low end of the range for a 5 million raise, which is getting a little tight. The percentages might be a little higher with a 5 million raise. The upfront fighting. He, you know, the cost of the audit is going to depend on how long the business has been around and the cost on the legal services, the same that isn't changing with the [inaudible].  and the cost of marketing preparation will be asked because it has to be because it's a smaller target when it's a 5 billion raise. So, the total cost of marketing tends to be two to 4% of the total raised, not front-loaded, I mean, totally loaded, including the whole thing. It's not charged as a percentage of course, but I'm just giving you a broad stroke numbers break out and how it works.
Rod Turner:
Yeah. So how it will turn out as the mix of the fees depends on the minimum investment in mind. And the nature of the investor makes we get a hundred investors for 5 million implies our large average investment demand. So, our Manhattan street capital fee would be a low number at $50 per investor, because that's what we charge. If someone puts in five, well, if someone would've put it in a million dollars, we got 50 bucks plus $50 of warrants and so tough. You know, we don't have such a big return on that one, but I kind of, I think I've hit the numbers there.
Patrick Henry:
Yeah, I think so. I mean, there's, there's no definitive answer. I mean, a lot of it is really, depending upon your company, I think the audit could, could vary a lot, you know, depending on, yeah. Have you had an, audited financial statement for the last three years and you know, you just like doing a prep audit, are you going to go back and like do forensic accounting on everything?
Rod Turner:
Because I wrote it requirements, but you're right. If you've already done that stuff repeatedly, then it's easier, easiest step. A lot of companies are setting up a new entity to keep life symbol there. And if that can be done, you know, that can be done in almost every case, but it is itself a step, right?
Patrick Henry:
Yeah. I remember when we took in Tropic public, we made the decision. So, taking probably in Tropic public in December of 2007. So, at the end of 2006, so it was pretty clear. We had kind of exceeded a valuation that an outside company was going to buy the company. You know, there was this disconnect. We were going to, we were going to be a higher valuation if we took the company public as opposed to an MNA transaction, but I still felt like we were subscale. So, we bought another company. They ended up having their shareholders had about a third of the company. And we had two thirds of the company, the historical and Tropic, but that delayed the sec process by three months, four months, because it was complicated. So, you know, it's one of those things where if you're kind of cobbling together, a bunch of real estate firms, and you've done a bunch of M and a, and you, haven't gone through a whole audit cycle related to that, it's going to be more expensive and it's going to be more time consuming. So, you know, these things can, can come up. So, what's part, two of them
Intermediator:
Does Manhattan capital have direct access to its own investors or Manhattan will solicit from the open market.
Rod Turner:
Okay, good question. So, we have a small investor base because we've been focused primarily for the last two years on bringing in companies. And we have only done one offering so far, which was a blue marble. We've been very selective as to what companies we want to work with because we want them to be successful in the aftermarket and have them be successful in their race. So, you wouldn't the truth is though our competitors, all of the platforms have small numbers of investors relative to the need. You know? So, in an ideal world, maybe we'll reach this point, not too far out, maybe a couple of years, when you have a large enough investor base that loves your business, that is the platform. When you put a new offering up, then, then we'll be lovely because a lot of the investors will come because they love the reputation and the track record of the offerings we've already done. That is my aim. And when that's the case, then they'll have a predisposition to look at any new offering book we put up because it's combined hot in the street capital. That's what we aim for. Yeah. Having said that, you know, that's the bottom line today in Regulation A+ it's new enough. Nobody has a critical mass of investors. We do not solicit investment because we are not a broker dealer. So, the agency does that. And when we have more than one offering, then the technicality is with more than one offering live, but we have a real estate offering live right now. Then we are able to market our list of offerings, but we're not allowed to say, go for this one. This one's the best one, your money here. We're absolutely not allowed to do it. Yeah.
Patrick Henry:
Why even if you look at like, you know, as you know, I've recently kicked Kickstarter from it, from a book, my new book. So, the, you know, if I just went in there and said, okay, I'm going to plot my book on the site and expect it to generate it. Doesn't, it doesn't work that way in crowdfunding. Right. Even in crowdfunding, the platform gives you access, but you have to do your own marketing. You have to, you know, basically build your own momentum. Which brings up an interesting thing. Like a lot of what I did the pre-work was like a month before I actually launched on Kickstarter. And the some of these other guys have been massively successful on Kickstarter start six months ahead in terms of kind of their marketing. You know, this is, you know, pre-sales crowdfunding compared to equity crowdfunding, but what are kind of the rules around that for how, how soon can you go out and say, you know, I guess it could be considered a general solicitation, as soon as you like blast out an email to a thousand people and say, Hey, I'm going to be on Manhattan street capital making an offering, you know, in six months or whatever. So, one of the roles.
Rod Turner:
Well test the waters allows you to do that without a time limit. So, if you want to do that for six months or a year you're allowed to, is it cost effective? You know, when does the, when does the cost effectiveness, peak and drop off a cliff? You know, that's a different issue. And it depends on the nature of the offering. I certainly there have been companies that went live with their Regulation A+ filing, waited on that new order for six months, and then went back to the reservation holders of which in one case 22,000 of them. Yeah, it was dead because the early adopters, the people that made them,
Patrick Henry:
They had dry powder,
Rod Turner:
They they're on vacation. They forgot, you know, they changed that interest with class. They've got a new hobby in six months. Yeah.
Patrick Henry:
I mean, I I'm, I've even looked at recently some investment property from high-net-worth individuals and using kind of a hard money lender to be the broker. And he's like, until we get within 30 days, I can't lock down an investor because they, you know, interest rates are changing and they've got other investments all over again. So, it's, it's really, really interesting.
Rod Turner:
It's a mix. It's a mixed bag on the audit front. Be careful because there are some voters that will take you all the way down to some pivotal point where it's too late to switch and then tell you, it's going to cost you an arm and a leg more like four X and take a lot more time, got to prevent again, got to protect yourself against that. That's huge on that many, but they do exist. Yeah.
Patrick Henry:
I think that the main point I was trying to make relative to kind of comparing Kickstarter men for capital is you can have a platform. It can have a wide reach; it can have a good brand. It can have respectability and have a strong reputation. And that's the kind of platform you want to be on at the same time. You got to do your own marketing, right. If you're just expecting to kind of jump on there,
Rod Turner:
Everyone's on its own. I just don't think that's a realistic right. There's a lot of work involved altogether.
Patrick Henry:
It's huge. And you know, even in my Kickstarter, I was doing outreach every single day for three days in a row, like probably two to four hours a day. During that 30-day period of the crowd funding campaign, you're smiling and dialing, you're doing everything you possibly can do to kind of get that thing going just like when you're taking traffic public, you know, it was, we were on the road for two and a half weeks, you know, for the IPO roadshow and we're flying all over the country, fly to Europe, you know, do all these different things. Investors want to see, you know, see you and that kind of thing. But that's kind of the bigger thing is like the skepticism around will the online platform work well, you know, at least in real estate, the sensor raised $160 million and a very short period of time. So, it does work. So, anybody that's saying that doesn't work as kind of burying their head in the same way,
Rod Turner:
You know, people come from there, you know, their, they come from their background or their biases, their perspective. But I wanted to touch on a couple of things in response to what you just said, the nature of raising money, when you're doing it through equity, crowd funding, the size of the offerings, a large enough with Regulation A+ anyway, that you can afford to have the agency do a lot of work, not to say it's easy. You can just sort of sit back and go on remote control. But it does, it's better in that way. You know, a lot of the cases you have to invest in an agency. Oh, absolutely. That's crash costs, right. That's really, that's the single biggest expense unless you have a broker dealer and then you're happy if it's a very big expense because you're paying them a percentage. Then that means they brought in a lot of investors. Right.
Patrick Henry:
And they're doing the marketing as well as the brokering of the deal. Yeah.
Rod Turner:
But again, only when we've already made it a success at retail, because you can imagine, think of, you know, when you think about the broker Dita rep, who's going to clients, he is not going to go out on a limb and suggest that they invest in an offering until it's already no risk. So ready to go to be successful. Sure. It's a, like, it doesn't want to have the follow-up discussion where it was the other way. Right, right. Right.
Patrick Henry:
So, is regular plus available for companies? His operations are outside the U S and Canada.
Rod Turner:
Yes. As long as they set up their legal headquarters in the us or Canada. Okay.
Patrick Henry:
Okay. And then one of the things like every company I've been involved in including cross fusion is, you know, we're incorporated in Delaware, you know, cause they're there always as a chance to raise outside capital, you know, the, the, the investors that I would be dealing with are familiar with Delaware law, you know, we could have incorporated in California in a lot of companies still do that. They maybe they're an S Corp, or maybe they're an LLC in California, but because there's the potential for raising outside capital for this, do you have that same kind of situation with, with the companies you're dealing with?
Rod Turner:
Yeah. So Nevada is, is, is gaining popularity, but Delaware is still the big the big name for the same reasons. And you can raise money from anywhere in the world. You're not restricted to the U S and to go back to the implied questions there about the platform stuff. There's a lot of work in increasing the efficiency of essentially of the close rate. So the marketing agency delivers a flow of interested people, the investors, and some of them will look and come back, you know, and some of them when they already, and they start the investment process, making that, that process as smooth and as easy as humanly possible is huge. It's massive, absolutely massive because you can see it where it looks clunky and they got too many questions, and then they repeat the dime questions in any way they're evasive questions, right. Where, you know, you may get 10% convert. Yeah. So, in our case when I was really pleased with, is that our conversion rate from entering the investment process to completing it with money. And Aspro was 50% when we do marble. Yeah. I was ecstatic, but there are more things we bought a lot there because, you know, for example, millennials don't always have a checking account. So, writing a check or ACH, isn't going to work for them and off shore. So, debit cards are something that I'm working hard on to build in to the platform so we can get, make it easy.
Patrick Henry:
Okay. Interesting. Well, I think we hit on all the high points here. Are there any kind of closing remarks you have kind of things you want to leave with the audience out there?
Rod Turner:
Yes. So, I guess what I would say is that where are the early stages of Regulation A+ as a whole? So, bear that in mind and your considerations, you know, don't just leap into it. But as, as a segment, real estate is the best-established segment and we're getting to more, but getting to more investor investors that are active, the second sweet spot I'm seeing makes it clear that the second sweet spot is people that are almost accredited. So, they haven't been able to do these deals forever. And now they can. So, when you get a larger investment amount, it tends to be okay, some accredited investors, but mostly it's the, the credited because wow, I can do this thing. So, there's a 20 K investment, right. Whereas the consumer who loves them believes in the company might be putting in a founder's $2,000. So, my point there is that for Regulation A+ the most established sector is clearly real estate. So, you have a lot less risk of failure because bind by its nature, it appeals more to consumer investors and to people that will put in a little more, some of these almost accredited.
Patrick Henry:
Okay, terrific. This is Patrick Henry, the CEO of quest fusion with the real deal. What matters again? We're here with rod Turner, the chairman of president of Manhattan street, capital, an expert on regulation. A plus, make sure you check out the, the, the, the Manhattan street capital site. And how do people get ahold of you rod?
Rod Turner:
So, my email is RA like rod Stewart, Turner, like Tina Turner at Manhattan street, capital.com spelled the way it signs. And you can go to the website and click on any of the touch points there. And mostly the companies will come, will flow through to me at this stage in the game.
Patrick Henry:
Okay. Awesome. Well, thank you so much. Thank.
Rod Turner:
You, Patrick. Thank you very much, everybody for being online with us, I hope this was really useful for you and let us know what we didn't cover. That should be covered. And if we covered something that shouldn't be too awesome. Thank you so much. Thanks. Thanks Patrick.
THIS TEXT TRANSCRIPT HAS ERRORS IN IT THAT WERE CAUSED BY THE SPEECH TO TEXT CONVERSION SOFTWARE WE USED. DO NOT DEPEND ON THE TEXT TO BE ACCURATE. WATCH THE RELEVANT PARTS OF THE VIDEO TO MAKE SURE YOU ARE PROPERLY INFORMED. DO NOT DEPEND ON THIS TEXT TRANSCRIPTION TO BE ACCURATE OR REFLECTIVE OF THE STATEMENTS OR INTENT OF THE PRESENTERS.