Use the Chapters list below to select the part of the video you want to watch.
Chapters:
NFT ManhattanMarket Service by Manhattan Street Capital
Related articles:
Decentralized Autonomous Organization (DAO), Decentralized Finance (DeFi), Blokchain and other FinTech content worth reading
Web3, Augmented Reality (AR), Virtual Reality (VR) & Other Virtual Inventions content worth reading 
Metaverse content worth reading 
The content in this webinar is not and shall not be construed as investment advice. This information is meant to be informative and for general purposes only.
MSC is not a law firm, valuation service, underwriter, broker-dealer or Title III crowdfunding portal and we do not engage in any activities requiring any such registration. We do not provide advice on investments. MSC does not structure transactions. Do not interpret any advice from MSC staff as a replacement for advice from service providers in these professions.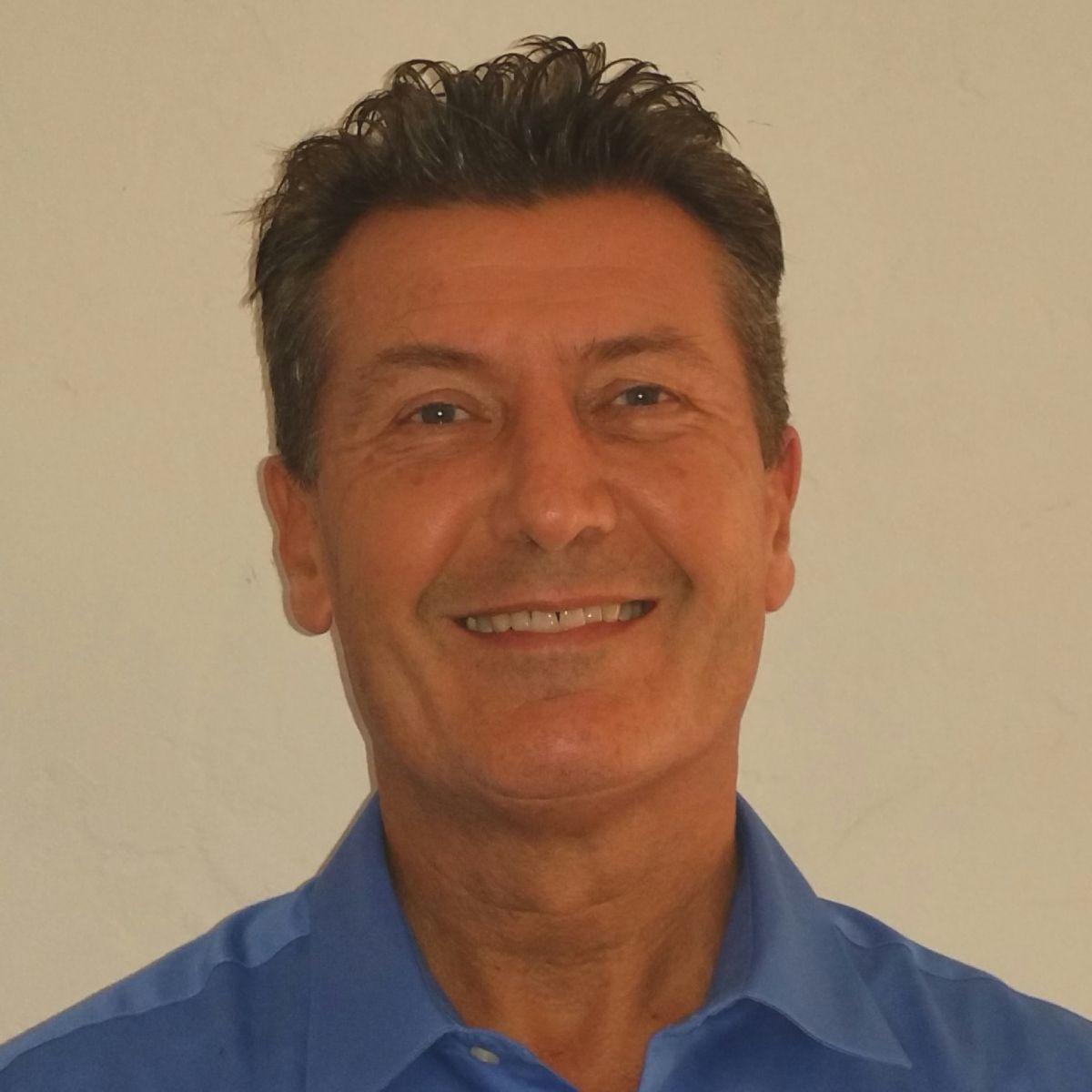 Rod Turner
Rod Turner is the founder and CEO of Manhattan Street Capital, the #1 Growth Capital service for mature startups and mid-sized companies to raise capital using Regulation A+. Turner has played a key role in building successful companies including Symantec/Norton (SYMC), Ashton Tate, MicroPort, Knowledge Adventure, and more. He is an experienced investor who has built a Venture Capital business (Irvine Ventures) and has made angel and mezzanine investments in companies such as Bloom, Amyris (AMRS), Ask Jeeves, and eASIC.
www.ManhattanStreetCapital.com
Manhattan Street Capital, 5694 Mission Center Rd, Suite 602-468, San Diego, CA 92108.
THIS TEXT TRANSCRIPT HAS ERRORS IN IT THAT WERE CAUSED BY THE SPEECH TO TEXT CONVERSION SOFTWARE WE USED. DO NOT DEPEND ON THE TEXT TO BE ACCURATE. WATCH THE RELEVANT PARTS OF THE VIDEO TO MAKE SURE YOU ARE PROPERLY INFORMED. DO NOT DEPEND ON THIS TEXT TRANSCRIPTION TO BE ACCURATE OR REFLECTIVE OF THE STATEMENTS OR INTENT OF THE PRESENTERS. 
Welcome to you all. My name is Rod Turner. I'm the founder and CEO of Manhattan Street capital. My purpose in putting this webinar is that My sense is that people are very confused about NFTs and about the metaverse especially. And so I'm, I don't consider myself. I'm not claiming to be an expert as a lot of people that know a great deal more than I do about both of these topics, but I know enough, I believed the be of help to this audience. So that's the purpose to point out really more of the tripping hazards on the investing front and the opportunities on business building front to make revenue and profit as well. I have had the good fortune in to build six prior technology startup companies to liquid outcomes, successful liquid outcomes, two IPOs to the NASDAQ. One of which was Ashton Tate. The other was Symantec. I launched nor, I'm sorry. We did launch Northern antivirus at, at Symantec after the Northern acquisition. But the point here is that I launched Manhattan street capital almost seven years ago because of a great opportunity that Regulation A+ represents. We've been alive as a business since then. And serving a lot of company clients along the way
We help companies raise money through legitimate means. Whether they're security offerings or not security offerings Adhering to the regulations. This is not an, I'm not giving investment advice today. I'm giving, if anything, on the investment, what to avoid, I'm certainly not endorsing any particular investment of any kind. I am not an investment advisor. We are recording this session and we will be sending an email link out to all of the attendees, all the people who book the webinar up so that you'll have access to a recording of it with a clickable index. So you can just look at the parts you want to see and will also be I've compiled a list of articles that I think are highly relevant and interesting. And we'll be sending that link a link to that list in that same email, You're welcome to post questions in the chatbox, join the webinar and at the end, and I will attempt if there's enough, depending on the amount of time available at the end, I'll go through that list and answer the questions that I can answer the best. Starting at the top of the list. Please don't record the session. We will be sending out the recording, but if there are many mistakes, if there are mistakes made in it, we'll remove the mistakes before we publish the recording. Okay.
So again, welcome hope you hope you, my intention is that this will be a very useful webinar for you. We're based in San Diego and today the weather's lovely. They forecasting over 90 degrees. So I'm gonna cover NFTs first and Metaverse, and then I'm gonna get into Distributed autonomous organizations and distributed finance to the extent there's time, because they're a part of the above. They're a part of the metaverse topic. First, then what is an NFT? Essentially it's a unique, it's a unique instrument. Each NFT is unique. That's why they say non fungible tokens, tokens, excuse me, as opposed to a dollar bill, which is just like the other dollar bill you just looked at. So a non-fungible token is a digital record that is unique for every particular transaction that takes place.
It's built upon the, the blockchain. Obviously it's a proof of ownership. It's None of, because we're talking so many futures here, a lot of the things that I'm describing are in a state of gestation, partially moving along, you know, none of these things are perfect or perfected yet, but the idea of NFTs is that they are a reliable traceable proof of ownership. Yeah. Compared to a piece of paper or, you know, the extreme case compared to a cash transaction where that gives you no evidence whatsoever that you just bought something. It, it is in many ways, the opposite of cash. You can use NFTs for fractional ownership, delivering fractional ownership and buying fractional ownership in things They are resellable in many CA in most all cases, of course, some of them could, could require that they are not resellable, but that would be remarkably unusual. As a producer of the NFTs. Then it's possible to have an ongoing income from them by charging a fee or a commission, a percentage on every transaction, every secondary sale that occurs. They are very easy to create. You can create NFTs quickly and almost free of charge, certainly some effort involved, but it doesn't have to take a lot of time and expense to create an NFT. The challenge is marketing it successfully, which we'll get into in a little bit. They can be earned. They can be sold. They can be gifted. As you would imagine. They're a possession. How they're used.
The, the most common and obvious use is selling art. The art can be physical, real art, or it can be digital art. An artist can theoretically and in practice, they can sell slices of ownership. If you will, of a particularly beautiful work fractional ownership, they can sell the whole work an original, they can make a hundred limited edition prints of an artwork and sell those as, as NFTs. And of course, what you've, we've seen a lot of with the bored apes and so forth is the creation of digital art and digital content and the sale of digital content. So it's digital and real, it's applicable to both. Essentially the NFT is a tracking mechanism. It's a proof of ownership and it's a tracking mechanism.
It can be used in rewards in a reward context, particularly in gaming. And it can also be used as a purchase purchase in gaming environment, right? That's already happening. It's one of the biggest markets right now to give you a sense of the scale of the NFT market. During 2021 13.8 billion was spent. Now, I imagine some of that was inflated, but nevertheless, maybe that means eight or 9 billion was spent on NFTs during 2021. And that 14.5 million NFTs were sold during, during the year. Obviously, some of them had a tiny amount of money and some of them at huge prices, There were 1.4 million buyers during 2021 up from 87,000 buyers in 2020. So drastic growth NFTs aren't really new. They've been around for some years, but they took off during 2021. You can use them for new creations. They can be sold, can be used for experiences. You sell an experience through an NFT to give you a sense of, I'll get into a bit more of the traction that's being demonstrated. But salesforce.com is announced, has just announced that they are supporting NFT transactions through their system because there's sufficient demand to do so.
How do you use them to expand your business? In my view, in the same way as 10, 12, 14 years ago, companies in general were many companies were not doing anything much in social media to expand their presence. And now most companies do. I expect that's gonna happen with NFTs. That NFTs will be used as a way to obviously make money and to make profit, but also to expand the engagement and the footprint and the marketing presence, the brand presence of companies. So I expect over time, many of, of those of you in this audience who have companies, many of you will end up electing to produce an offer and sell your own NFTs. And then the question will be, do you want to have your own marketplace, or will you put them on a public marketplace or both. Examples? I've read that Disney is going to be leveraging their presence. Obviously they have a humongous portfolio of content, which they can create NFTs from and knowing them, they'll do a marvelous job of that with huge scale. Right? If you think about the scale of that, that's the same sort of thing that you can probably do with your business, or many of you can with your businesses,
Increasing a bond with fans. Good thing. Imagine that you are merchandising your company. You're finding another way here. You've got the profit and revenue opportunity and you've got the presence opportunity, the increased exposure for your company. It's important to understand that the time when it was easy to sell an NFT has passed. There were very good people promoting really interesting NFTs that they are having extreme difficulty selling because it is no longer easy. It's a very crowded space. So of course, if you read the news, you see only the highlighted parts about, you know, seeing profits, obscene achievements, you know, a 12 year old just became a multi-millionaire overnight. That kind of thing. I'm not saying that isn't true. I'm just saying it's not currently available. Like it was a year ago. That was the time to be launching an early NFT. Doesn't it, all that says is that we've gotta earn our success with them. It's not gonna come. It's not gonna fall in our lap.
An important component of this when you are in my view, when you are considering investing in NFTs or invest NFTs to expand your business is to use it an Ethereum system versus not. And the reason why and this is particular to the US, the SEC has only accepted the existence of two digital token systems as of today. And one is Ethereum. The other is Bitcoin. So there are many competitors to Ethereum that are out there and they're being used for various and purposes for valid reasons. The problem is that they may never actually get approved or accepted by the SEC. I think improve is probably the wrong word. I don't think the SEC really approves of any digital currency or, or blockchain system yet, but they have accepted Ethereum. So derivatives Ethereum is built to enable use for these kinds of purposes.
So NFTs using Ethereum to me are the way to go, even though the fees that is the transaction fees for Ethereum are excessive currently like the are with Bitcoin. That is transient in the case of of Ethereum. They're doing things to fix that. The main issue is if you put, if you hang your hat too much on a system of a NFTs that is working, which is tied to a non Ethereum system, you run the risk that it'll end up getting shut down in some way, shape or form by the regulators, especially by the SEC.
When is an NFT, a security, well, this as if you are buying, if you are investing in one, cuz if you look at it and you assess it and say, you know what, they're selling it, like it isn't the security. They haven't got the regulatory approval from the SEC and yet looking at it, I think it should be one. Then I would suggest you stay clear of that altogether because the likelihood is they'll get slammed later. And if you are offering an NFTs, you need to understand which is which, right? So this is my guidance as at a, it's a simple piece of guidance to figure it out. I'm not saying this is water type because there's so many nuances involved, but just take this and start off with this set of criterion, fractional ownership will lead most likely to it being this NFT system, being considered a security. How it is promoted? You can take a perfectly innocent NFT. That is absolutely not a security, but if you promote it on the basis that people should buy, because it's gonna go up in value without there having to do anything just by buying it, buying the token, buying things with that NFT token, then you are presenting it in such a way that the SEC is almost certain to consider it as security just by the fact that you promoted it in that way. So, so that's a big, a big factor. If it, if the, if the ownership of the NFT brings with it, passive income then there's high likelihood that this will be considered a security. Imagine if that, if you buy a work of art, whether it's digital or physical, you buy a work of art, you bought a work of art, it might go up, it might go down in value. Just that pure transaction is not a securities transaction, right? But if it's fractional ownership, then it's likely to be viewed as, as a security. And if the token underlying that NFT system is promoted as a security, then there's a risk that the whole thing will get collapsed later by, by the SEC.
And I, I already mentioned a non Ethereum risk, any token system that does any token system that isn't Bitcoin and isn't a Ethereum or a derivative of runs the risk that the S E C especially will end up clamping down on it. Now, when, and if, how they will. I have no idea of course, but there's, I see that I see that as being a significant risk. Okay.
Investing in NFTs already that this avoid non Ethereum based NFTs in my, again, this is my view, my opinion, I'm trying to be helpful. I don't, I don't claim to have unique knowledge of all aspects of this. And of course, with regulatory involvement that is unpredictable in its own, right? Yeah. Avoid buying NFTs. That really should be securities. Make it past that test before you go, go for that. Examine the limitations. For example, let's say that you are buying one a limited edition reprint of a lovely piece of art. If you are looking at that as an investment, make sure you know, how many more additions of that print can be made one way or the other read, read the fine print to make sure you know what you're getting, because if there are a hundred now and you're buying one of them, but there's no limit on how many more can be aid, it's unlikely to ever be profitable for you.
So that's an obvious thing, but I look, I suggest you look under the hood, basically look at the fine print and don't only pay attention to the, to the hype. Another thing to be aware of in this is that there are the climate we are in right now is one where there's a lot of, there's a lot of money floating around, right? That may change day now, or it may not change any day now. But the current context is that there's a lot of money in a lot of people's hands and things that wouldn't in a normal context, being invested in are being invested in or purchase. And NFTs can be an example of that. Right? So be aware of that when you are putting your hard earned money to work in something or investing it in something that in this current market condition stuff, that's just hype is selling and getting high prices and may or may not be able to sustain those prices in a more normal marketplace.
Now I'm moving on to the metaverse and of course I'll be taking questions and answering them later on the NFT front.
So what is the metaverse? Well, the metaverse is really interesting. I find it kind of ironic and in a way impressive, because to my mind, what has happened here is that the components that make up the metaverse, which we'll get into in a moment, were there all and what happened, I think, is that Facebook was under a lot of scrutiny for, for various, and so reasons that they off a lot of people, they were getting a lot of unwanted attention and they decided to change the subject and switch the subject to the metaverse and renaming their company. They already had very, a very solid virtual reality business going and it makes sense for them strategically to put more attention on that. So I, in my view, they created a lot of buzz and excitement about the Metaverse for their own purposes. And it worked amazingly well. So you gotta respect their thought process and, and decision making process, cuz it helped them out greatly.
And because of the scale of that company, others have jumped on board. So this topic has taken off. So what is it? This is a very nebulous phrase, but it has caused a lot of attention to be paid to things that were going on in the background in a loose sort of nebulous fashion. So what do we got? We've got web 3.0, which are touched on later virtual reality, augmented reality and mixed reality. Decentralization. I E the, the idea of web 3.0 is that there'll be more and more individual control, less centralized control of one's information, the data of all sorts of things that will give the control back to the masses instead of having it concentrated in the hands of a few companies. So the that's a lovely goal, you know, whether or not it'll come to pass as a different mass. It and a lot of the metaverse delivery will come through crypto through blockchain. The technology exists to deliver that. Now
Why the metaverse matters? Well, you know, as a phrase, as a term, it may fade, it may fade in six months or a year or something, but the fundamental things that it's touching on they do matter of course, right? Web 3.0 matters, how it will play out a whole different whole different story, but there are seriously big opportunities as this metaverse concept unfolds. It's not an overnight thing it's gonna take years. Like all of these things do look back to, you know, the early days of the internet in the beginning, in, in the early nineties. Now we're looking at the, you can see how much impact the internet has had, right? But this is ages later decades later. Anyway, the does address a number of areas that offer great opportunity over time. It's gonna disrupt a lot of current business models and create opportunity for new businesses and for current businesses to adopt and adapt new policies so that they stay at the leading edge of their business. Yeah. Cover the other bits there, not instant and it is nebulous. So what does it entail? How does it work? You know how it works. It's not, it's the Metaverse is such a nebulous thing. It doesn't really work and it's own, right? Yeah. But there are component are parts of it that are happening right now. So for example, in real estate, there's virtual real estate. Now you can buy virtual real estate
And that's happening. And there was 500 million spent on virtual real estate during 2021. So places like sites, systems, virtual, virtual worlds, like sandbox and decentral decentral land, which are both built on Ethereum ticking about half a million dollars, 500 million, half a billion dollars last year. So when you, what you, when you look into it, what you see is there's good locations. You next to a famous person is great, et cetera, et cetera, the sort of things you normally see in real estate, you know, but the thing to look out for there is how transient is it? You know, if Snoop dog moves to a different location, does that blow the value of your property? How, How much does the location actually really matter when it's virtual? How much does it actually matter? But more to the point, if you're buying real estate, if you're buying real estate online in any one of these systems, then there are numerous other ones. Those are the two most established, What are the constraints on their creation of more real estate? Because it's in, right? You know, if this is the size of a representation of how much real estate is currently on offer, then make sure you understand how much more real estate can be added. Because if it's not limited in a reasonable banner, then what do you buy? You know,
Hard to make money in, in, in the wrong context there. Yeah. So another example of looking at the fine print, it is interesting because realtors are springing up that are focusing on this virtual real estate space.
It's happening locations matter, famous people are getting involved. Lots of companies are doing or are embarking on efforts to promote themselves in one or other or more than one of these virtual worlds. Right? So you gotta say looking at that, there's an awful lot of weirdness and hype and stuff, but there's gonna be some real things that come through. You know, some of these virtual worlds will become successful persist, and there will be value to owning locations or renting them and improving them and promoting a business or setting up a business. This in these virtual environments, of course, a lot of risk. A lot of stuff's gonna fall by the wayside. A lot of stuff's gonna be very marginal et cetera, et cetera, the usual, the usual turn of events, but there is opportunity there. And there's a lot of companies that are placing bets. So it's worth looking at if this is interesting into you, it's worth paying attention because it is actually happening. As we speak.
This opportunity for new businesses example is real estate selling virtual real estate is an opportunity right now. And one imagine that the licensing requirements are somewhat reduced from when you're selling actual houses, right? So smart entrepreneurs can do things with that virtual businesses. Of course. There's a lot of wonderful things you can do with you know, virtual reality, augmented reality and mixed reality. They're all variations of the same thing. Aren't they, there's a lot of neat things you can do. So in augmented reality, for example, that we're doing on time, we're okay. You can depict places and destinations as a part of the selling cycle as a travel agency business and, or meant real video with virtual experience and adding in content about the prices and the history and oh yeah. Ronald Reagan stayed here, that kind of thing. That's a good use of augmented reality.
You can expand upon them. Someone's looking at a piece of art virtually or physically. You can augment that with a lot of history of the art. You know, what was the name of the painter? What was his you know, all the, you know what I mean? You can add a lot of relevant information museums, the same thing. You can do a lot of great learning and augmented reality kind of situation and therapy. There's a company in England that approached us, which is already doing this already. They already have approval and they're, and they're treating children that have that are autistic and other serious hangups in a, in a way that they could not successfully treat them before by creating a virtual environment, which is very customized to the needs of the child, lovely things like that can be done. Gaming of course, virtual reality, and then virtual travel for people that aren't able to physically travel the richer and richer virtual feature sets become the more enjoyable they can become for say all the folks who aren't able to physically go anywhere anymore, or go to the, to particular destinations. And the more rich the experience, the bigger, the opportunity and the more rewarding and fun it will be. And you can sell NFTs for experiences remotely to enable that right.
Social use of VR and augmented reality as well. And what social media, social media is a two-dimensional social experience today. But with virtual reality, it can become three-dimensional experience. It already is it's already happening, right? The scale of it will increase as people figure out how to do it well.
Moving on to web 3.0,
And I do realize by the way that I am skating over these subject, is that a hell of a lot more detail that's possible to go into, but I am trying to, to give you a macro view to be as, as much use as I can in this discussion. So I'll get to the questions in a bit web 3.0, so who the hell knows what it is there, isn't a definition it's broadly the principle that web 3.0 should be decentralized and more, more down to the people. More democratic, less controlled by a few big companies, Distributed finance and distributed. Autonomous organizations are two very good examples of that, which therefore fit into this broad scope of metaverse. So I'm gonna I'll touch on both of those. And then I'll move into the question and answer session. So distributed autonomous organizations or DAO for short. They can be used for charities, social purposes, financial provision of services for media, whole wide swath of things can be done with them. And the idea is that nobody controls them. It it's control. Not no single entity, no single person controls them once they are established, they're controlled by the members. So you have all sorts of challenges in establishing a governance system that works in that context, you said it going, and you hope that it doesn't fall off for cliff someplace and bugger itself up, right?
But it's happening. There are now 180 DAOs that are of significance. 10 billion has been spent on them or raised in money raised as capital. That's the, the amount of money that's in play for the DAOs that exist. And they have 2 million members in round numbers worldwide, not just in the US. To me, the issue there as a participant in one or the creator of one or an investor is that Regulatory entities like the SEC, aren't gonna accept that they don't have control if they don't, if they believe a DAO is doing things that should be regulated by the SEC with that essentially doing things that are securities transactions, but that are escaping the regulator by doing them in an autonomous fashion with no with no one in charge. My view is that if there's any component of those bus, that that particular DAO that is run from the US, by US people, the SEC, isn't gonna care that it's decentralized. They're gonna the jump on those people and make them fix it, make them undo it, whatever it might be. So I see high risk there. Obviously it's gonna vary by country. Different countries will, will establish different regulations and different regulators are available depending on the function of the DAO. But that's the thing to be careful of, right? Don't put too much effort in all money into one that has high risk of getting knocked down dismantled or whatever, by the SEC in particular. And again, in my view, if it isn't using Ethereum as the, as the fundamental building block, then there's risks there too in the US, because the SEC may very well. That is to say clamp down on the token system, technol the blockchain system that is underpinning the DAO, if it isn't Ethereum. Right? That's a big risk.
Decentralized finance has two components to it. One is peer to peer transactions that do not require a bank example. They don't require a centralized entity. That's a very big portion of the whole thing, leveraging the blockchain. And many of them use decentralized control, like a DAO, right? They don't, that's a separate variable, but many of them do. So you've got in the case that it is governed by a decentralized setup, then you've got the governance risk. What do the rules say? You know, how well are they written? And can they, can the rules be improved over time, that sort of thing. And then you've got, what can you do with them?
Essentially banking, swap transactions, investing lending a lot of financial things can be done. A lot of, a lot of financial work can be done by in the decentralized finance space and a lot is happening. So to give you you a sense of the scale there are 204 Ethereum decentralized finance systems. As of right now in rough numbers, I'm sure it's not still 204, right? But that's the, that's the Ethereum number worldwide that I was able to find $80 billion in play as invested and trans in transactions and involved in these, these decentralized finance systems, unit swap, which is one of the most significant ones it's been around for a while. Okay. It's accelerated lately, but it's been in place for some years. They are transacting a billion dollars a day per day. That's based on Ethereum. So, you know, you'd have to say that decentralized finance has already happened. Right? The question is when the regulators, especially the US regulators start clamping down the F D I C and the FCC, or whichever other entity, what, what effect will that have? That's the question. That's the big uncertainty. Okay. So I'm just gonna touch briefly on Bitcoin and Ethereum, and then I'm gonna go to Q and a
So because the SEC is so influential and the us market is so influential where the SEC accepts Bitcoin, which they've done and accepts Ethereum which they've done. That is huge, right? As you've already heard the, the described. So to my mind, I'm not recommending anyone invest in anything, including these two, these two systems, but to my mind, Bitcoin has, has, is a reserve currency sorts. It's sort of like gold in a way. Of course, there are many variables that it's tied to other things too. And at the moment he's got two major problems going with it. One is that too much energy is consumed to conduct transactions. And the world is noticing that that's a problem. So they're either gonna fix it. Or the they'll have to, they will have to fix that one or, or another for Bitcoin to go on and prosper. I can, I can speculate as to the how, if they, they can do that.
Obviously using green energy is a good start, but frankly, going, there are two methods that are used to to support transactions through blockchain. One is proof of work, which is what Ethereum currently uses and what Bitcoin uses. And that's the older way, if you will. And the newer, the newer fashion is to use essentially proof of money. You put money down and then you enable transactions and you are at risk because you've got money deposited on hand, essentially to support the validity of those transactions. So proof of work ends up costing a lot of horsepower, especially in the case of Bitcoin.
The good news about Bitcoin in that respect and in, and what makes it potentially attractive as an investment is that there's a finite number of Bitcoin that will ever be created, and we're not too far from it. So won't be that many years before there'll be no more Bitcoin created. And when that happens, then of course, to the extent that the current more momentum current, and, you know, the last five, 10 years of momentum around Bitcoin, where it's being accepted in broader and broader use the will cause the value of Bitcoin to go on going up, perhaps, right. And in the case of Ethereum, the broader adoption of systems using Ethereum, then that would to indicate that it might have a nice price trend over time. But you know, that if you've heard of LAN, maybe LAN is a direct competitor to Ethereum, that is not accepted by the SEC, but it does what Ethereum does. And it enables very inexpensive, rapid transactions where Ethereum transactions are too expensive and too slow right now, Ethereum is fixing that they're changing that in their network. That's probably gonna be sufficient given the degree of establishment of the Ethereum system, but don't forget the regulatory part. Right. Okay. So now I want to go into looking at your questions and answering them as best I can. And I'm gonna look again on my phone, just in the off chance that I can actually see them there, which I couldn't do earlier. For some reason,
Bear with me guys
Chat. Okay. It's showing up now. Great. That way I can keep the screen reasonably clear and look at these. What's the difference between NFTs and tokens? Can they be used interchangeably? Well, tokens like Bitcoin, you can buy Ethereum, you can buy Bitcoin and there are hundreds of other tokens. They are not tied to a, a particular asset. So there are currency. We, one type of currency or another, and NFT Is not in itself. A currency, an NFT represents the purchase of something, right? I've got a picture on my wall. You can't see, but I could sell it. If somebody wanted to buy it through an NFT, or I could sell copies of it, digital copies of it through an NFT, and each NFT would be tied to that purchase. Right? That's the difference.
Yeah. Somebody posted an answer there. How can a business, thank you, Vicky, how can a business selling a real-world product get noticed, or start to make NFT versions of the business product and sell it. So it depends on the nature of the product, right? But if you've got a product that is con that is artistic or beautiful or appealing for historical reasons, then what you do is you would tie an NFT tie it, let's say you've got 300 units of something, a hundred units of three different things that you want to sell. You assign, you create an NFT system, which is easier to do online. And one of my articles in the links that we'll be sending out later shows you how to do that. And those tokens then are tied to each individual unit of those things that you are selling.
So the real issue is, is the thing you wanna sell attractive enough that people will buy it, that when you market it, people will pay for it. And what price will they pay? Yeah, because the doing of it is very easy. It's associating a token to an item for sale. Do NFTs represent actual equity in a real estate asset. They can do, they can be used in that manner. But if they, if they're used in that manner where you are selling fractional ownership of real estate, the SEC's likely to consider that a security token, in which case, then you need to fire with the SEC. And they may or may not accept and process and allow that NFT that use to come to pass. Is the metaverse exclusive to Facebook, or are there a lot of metaverse likes? Yeah, there is a lot. So the me Facebook has coined the term meta for their, for their holding company. And it's absolutely not tied to, to Facebook. It's, it's really a global phrase that refers to web 3.0 as a concept to virtual reality and augmented reality stuff. That's going on, like those real estate entities that I mentioned earlier. So it is absolutely not tied to Facebook. Facebook's been responsible for giving the momentum to that term.
Can a token have a finite life or duration? If so, can it be renewed? It wouldn't much sense to me to do so, but I'm sure it's, it's certainly possible to create a token. Every token is, is in intelligence. It's essentially tied to an intelligent software system in the blockchain, which defines what it does, what its behavior is. And of course you can have a token that has a finite life, but it make it harder to sell. Right. I mean, maybe there's a particularly good use for it, and yes, you can do it.
A token is created using a smart contract, which is code that executes on, on the blockchain. Yes, it is. You could add any rules or criteria. Yes, that's correct. And I just, hopefully I just said that, yes, the how we test, we have a link to that on our website. If you do a search, you'll find how we test. We get a lot of traffic on that because we explain what the, how we test is. And it essentially, he covers the same ground that I did in more detail. That's what that's why we have the FAQ for that. Okay. So I wanna make sure that okay. Yeah. If, if you have other questions, post them, make sure I'm seeing everything here Because doing on time. Okay. We're doing well. Yeah. At the Mo there are some exceptions I was told by about one marketplace that is new newly existent, which enables purchasing of NFTs with cash without a wallet, but in the main, yeah, thanks for putting the Howie test there in the main having a wallet is what you want, because you're, you know, when you get into this digital domain, that is a hurdle, right? It doesn't, it is, it is a hurdle to getting into the digital domain, but this getting easier and easier to set up wallets.
Okay. Any other questions, guys? I hope this has been useful to you already. And if there are things you would like me to conduct another webinar on, I'd like to hear about them here or via email later.
When you create an NFT on a platform like open sea, can you sell trade on another platform? Do you have to have digital wallets for both? You know, that's gonna vary because I know that you can list on more than one marketplace on more than one platform we are gonna be offering. You know, if you play it through, right, there's some situations where you are promoting to your audience and you really don't want to distract your audience with other NFTs. So you don't want to be encouraging them to go look at the broad swath of stuff you want them to be loyal to and love you and your company.
So having a marketplace on your website is a smart move, and we'll be doing that. We'll be providing marketplaces for our clients when they want to do that. I'm not expecting a lot of that to happen next week, but over time, that's a service that we'll be providing. We already have a supplier for that right now. So you could today, if you wanted to, with us set up an NFT and set up your own marketplace and have the extension that the, those NFTs could be traded on open sea and other platforms too, but every system's different, right? Can a company leverage the NFT space to raise funds for their real world company? Absolutely. Yes, indeed. If you've got something people want to buy, then the higher, the price, you can get more power to you and you charge a commission on resales in the aftermarket.
So you can make money on an ongoing basis. It's all about can, is it appealing enough? And can you successfully market it to get the sales to occur, which is not a no-brainer of these days. It's got a, like most marketing it has to be done. Well, we're a publicly traded company in Canada, us Frank and Frank would exchange and trying to navigate capital raise in the metaverse or using NFT for the right stuff. Of course you can raise money more easily by selling a product than you can by selling shares. It depends what it is. Thank you very much for joining us. I hope this has been useful, and I look forward to working with you we're relevant in the future. All right. Good luck guys. Thanks very much bye-bye.
THIS TEXT TRANSCRIPT HAS ERRORS IN IT THAT WERE CAUSED BY THE SPEECH TO TEXT CONVERSION SOFTWARE WE USED. DO NOT DEPEND ON THE TEXT TO BE ACCURATE. WATCH THE RELEVANT PARTS OF THE VIDEO TO MAKE SURE YOU ARE PROPERLY INFORMED. DO NOT DEPEND ON THIS TEXT TRANSCRIPTION TO BE ACCURATE OR REFLECTIVE OF THE STATEMENTS OR INTENT OF THE PRESENTERS.