Use the Chapters list below to select the part of the video you want to watch.
Chapters:
Helpful Plus offering page: https://www.manhattanstreetcapital.com/get-helpful
MSC is not a law firm, valuation service, underwriter, broker-dealer, or Title III crowdfunding portal and we do not engage in any activities requiring any such registration. We do not provide advice on investments. MSC does not structure transactions. Do not interpret any advice from MSC staff as a replacement for advice from service providers in these professions.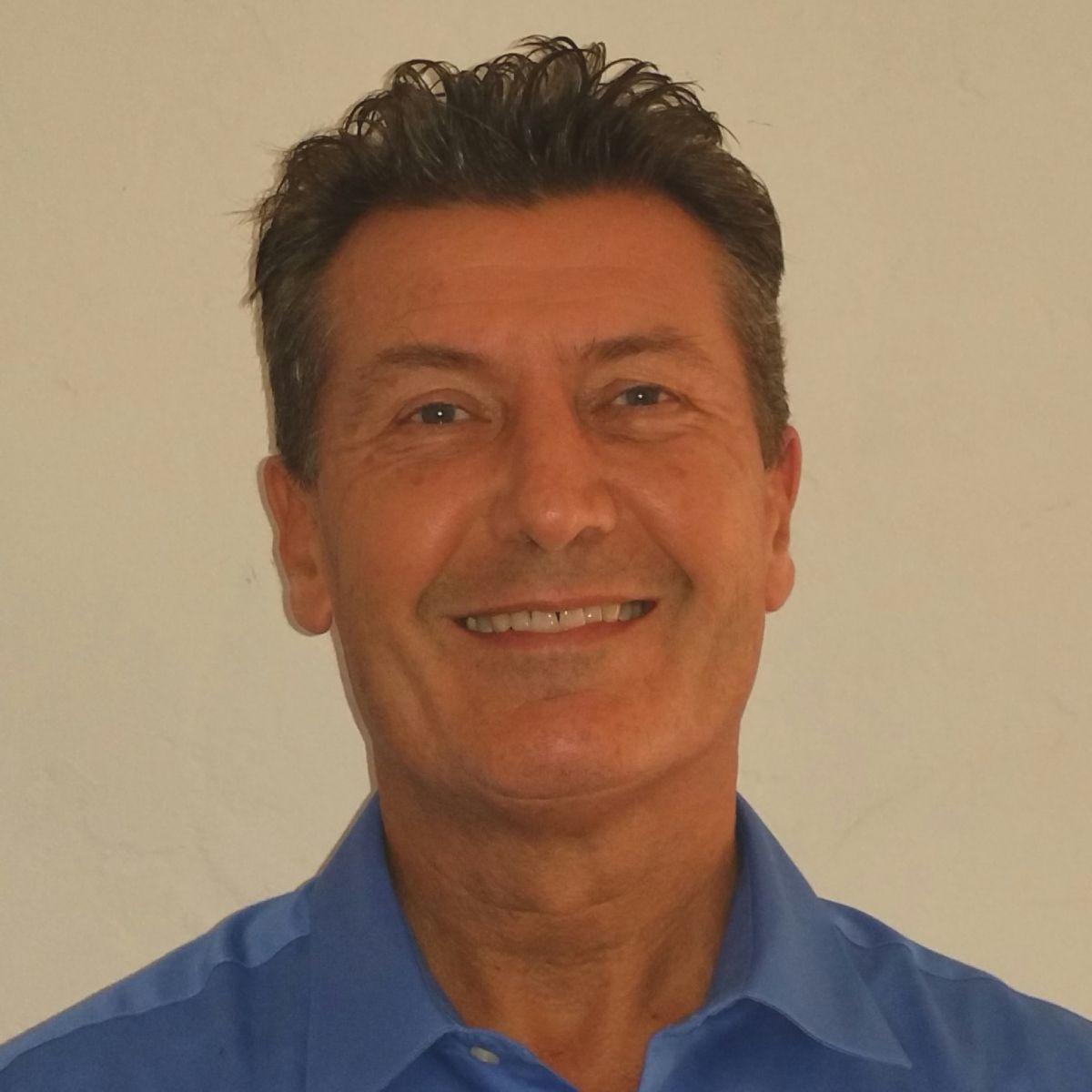 Rod Turner
Rod Turner is the founder and CEO of Manhattan Street Capital, the #1 Growth Capital service for mature startups and mid-sized companies to raise capital using Regulation A+. Turner has played a key role in building successful companies including Symantec/Norton (SYMC), Ashton Tate, MicroPort, Knowledge Adventure, and more. He is an experienced investor who has built a Venture Capital business (Irvine Ventures) and has made angel and mezzanine investments in companies such as Bloom, Amyris (AMRS), Ask Jeeves, and eASIC.
RodTurner@ManhattanStreetCapital.com
www.ManhattanStreetCapital.com
Manhattan Street Capital, 5694 Mission Center Rd, Suite 602-468, San Diego, CA 92108.
THIS TEXT TRANSCRIPT HAS ERRORS IN IT THAT WERE CAUSED BY THE SPEECH-TO-TEXT CONVERSION SOFTWARE WE USED. DO NOT DEPEND ON THE TEXT TO BE ACCURATE. WATCH THE RELEVANT PARTS OF THE VIDEO TO MAKE SURE YOU ARE PROPERLY INFORMED. DO NOT DEPEND ON THIS TEXT TRANSCRIPTION TO BE ACCURATE OR REFLECTIVE OF THE STATEMENTS OR INTENT OF THE PRESENTERS. 
Rod Turner:
I launched Manhattan Street Capital because I believe that online investing as a category is gradually going to replace a lot of the methods that have been used in the past, and that it will be more efficient than those and it certainly provide already many small businesses options they never had before to raise capital in a viable way, was not losing control and not experiencing excessive dilution. Manhattan Street Capital has been in place. Since I started it about six and a quarter years ago, just before Regulation A+ was live and Regulation A+ has been all specialties since then for a lot of reasons. We are a funding platform and advisory service where we help companies figure out if they should use online investing. And if they should walk method we innovate we are selective who we work with. We add value. I would say a boutique. All our approach is not to have as many offerings as we can, but it is to have as many, not as many is to have very high-quality companies that we can succeed with in raising capital and where the investors will be celebrating later that they found, saw this company through our efforts and that they invested because it's turned out to be a marvelous deal. So those are the two objectives and everything we do is secondary to those two goals. The level of quality of companies that have been approaching us just gets better and better and more and more exciting. And it's, I, I am I'm feeling extremely fortunate that that that is taking place. It's really wonderful. Okay. I'll mention the disclaimer is now and then next, and then I will introduce Naif from review the agenda.
So Naif Hajjar is here with us today. Naif is a very experienced guy in investing. He's worked in merchant banking and investment banking, sizable firms, and has and is a highly ethical, straightforward, great businessman, which I don't say lightly. I liked working with him. He did the, at another chap, did the impossible foods offering with us about a year ago. It was more than a year ago, which was very successful. And that was where I got to know Naif best because I'd already met him some years ago. You know, there's a lot of people in the, in this business that are got to know years ago that gradually I get to know better as we go and do things together anyway Naif is a great guy.And he and his partner had put together a to Get Helpful fund. We'll get into that later as a, as a part of this context and discussion, obviously. So the agenda here is to discuss, is it possible, you know, have how viable is it? Can you get a 20% uncorrelated, low volatility return? And what are the options? You know, let's look, we'll, we'll look at that. Overall topic. The agenda is sources of uncorrelated returns. What risk levels do you actually face? The availability of those of those investments, attainable return levels a comparative summary aware the helpful plus merchant bank portfolio fund, which Naif heads up fits expected, returns in it in comparison to others and investing via yourself in an IRA. And that's obvious too, but a couple of key points in the logistics here, please post questions in the chat box.We will answer them either as we go or at the end, depending on the nature of them, if we can answer them in a value added manner and in the order in which they're placed, please do look at the yeah. Looking at the legal disclaimer, which furthers what I said earlier. We are not actually, I haven't covered all of that. We are not a broker dealer, Manhattan street capital, neither am I. We're not valuation professionals, but not a, an investment advisory service. So I'm not here to recommend a particular investment. I'm here to shed light on this space and to help Naif to shed light on his, his offering. But I am not recommending it because I'm not allowed to do so. That's the clear and important fact for you to know. And so we advise our clients to the extent that regulations allow us to.And we, we bring in all of the relevant service providers in order to maximize efficiency and minimize costs. And then we brew dog and project management then assist them through the entire journey, but we don't do the marketing separate agency does that the broker dealers do what they do. And we assist our clients in getting a broker dealer where needed, et cetera, et cetera, every different service provider we help with. But there are limits a lot of limits as to what we can do. So without any further ado, let's discuss sources of uncorrelated returns. I made a list, I'll start talking to them. And then I'd like you to chip in a as you see fit and a lot of hedge fund investing in the past. I can't say I've had fantastic success with that. I had isolated cases are fantastic success, but generally anyway, generally that's a source of high returns. If you can get into a good one venture funds, the same thing I get into the pros and cons and accessibility later, but just mentioning are the places you can get uncorrelated returns.
If you look long enough term hedge funds, venture funds, early stage stocks, by private stocks that have great potential because of the nature of what they are doing. Usually that's going to be a longer journey, obviously, but not always undervalued public stocks, crypto lending, which we'll get into specialized lending, which is a very broad category. And frankly, which Naif's fund fits into because it's a form of specialized lending. So REITs real estate funds online investments in act side, junk bonds, all of these have different risk and return profiles, as you already know. But you know, our intent here is to shed light on these options and in a comparative manner and add value to that discussion. So some of these are blatantly obvious. Some of them are less so P2P lending online, like, you know, Yield Street and lending tree and so forth. And I've been offensive time looking at rates available there. So lending tree and others, they are basically stating, yes, you can earn between two and a half and 36% annual returns. But when you dig deeper, nobody's getting 36% returns. That space is flooded. There isn't much capacity available, and some of the funds are, have shut down their higher risk categories because of defaults and concerns going forward. So that is an interesting space. I am invested in that at a modest level in P2P lending. And actually I'm going to be taking my money out because the returns are too low. That's the bottom line these days, what a surprise, you know, let's face it. And this is context. So without taking undue risks where I'm at, I can't get decent returns or I'm taking I don't have a huge allocation to it, but I'm taking my money back. You know, Kiva is one of the best. And even then they are saying that it's a saturated market right now. And interestingly, there's a lot of players in this space. Last time I looked there weren't as many, there's a lot of P2P lending platforms competing to assist you in getting a decent return. And what I found is that lending club say that if you go with the highest risk lending projects, you can get a an 11.7% return. So, you know, that's not bad, although, you know, you'd have to diversify. And that's the thing that bugs me because everything takes more time than I have. And I'm only in this lending fund that I'm in because I have a great friend who did that for me. Cause I don't have the time. I don't want to be putting 50 bucks in this with 50 bucks in that and 50 bucks. So the other thing in order to accumulate a diversified $10,000 portfolio, it was just, but he was kind enough to do that for me and has already got a lot of learning behind him. So, so Naif please add value here in terms of what value or pardon me, please add your comments to this is other items that I've missed. And what comments would you like to put forward as to, you know, some of these options?
Naif Hajjar:
Okay. Yeah. Well first thank you very much for having us as well. It's been great. It's been great working with you as as long as we have, so thanks a lot wrong who who's attending today. Of course. Yes. But yeah, but to dive right in you hit on, you hit on a couple of cylinders there this the market at large, I mean, that's, I feel like I could go on, you know, quite some time about that. And I know what we're sitting here with people who know, you know, know their stuff about investing in the market, so to speak. So if we, if we zero in a bit on this, the sector that we're in, which is primarily the merchant bank sector then you really don't have too many places where you can, you can actually allocate capital and get the returns that you know, that we're looking at to give you a couple of examples, really you know, you have, you have companies like just as a, just to throw a couple out there and these mind you have a high degree of, of correlated risk with the market. You've got, you've got the likes of square, for instance you know, the, the cabbage big names Shopify has actually opened a department for, you know, for, for strictly, for lending to the small businesses that have their websites up on their, on their platforms. And they're doing very well there. But they're not really opening up investments to the, you know, to the public, is that, are that our direct investments the way that we're doing it. So it's investing in Stripe if you're buying the stock or what have you, it's, it's not a direct investment it's, it's investing in their company, which has many facets to it. And again, extremely, correlated.
Rod Turner:
Can you please, can you get into their lending activity direct without having to buy them?
Naif Hajjar:
As far as I understand it, there aren't, you know, unless there's a, there's a investment firm, that's doing something very, very nuanced and specific to their business. Then no, most of the others that are doing that sort of thing are you, have, you have basically two segments there, you have, you have larger wire firms like the Goldman Sachs of the world that are, that are now breaking into this space which, which is, which is great, you know have a look at and see if there's anything available there. What you might find is that they're one, the returns are simply not, not the same they have their costs. They have, frankly, they also have a bit of the volatility in association with the, with the markets as well. I mean, it's a publicly traded company. And frankly, this isn't their focus either. So it's a facet of their business, but it isn't their forte the way it's been ours for this time. So that's, that's one, you can, you can go, you can choose the wirehouse route and maybe get a note or something to that effect. I think you're,
Rod Turner:
Hey, Naif I've got to ask you a question and part of me interrupting your flow, which I just did, but I know I did that, but it seems too good to be true young man. I mean, on the surface, what you are doing, it seems to be too good to be true, you know, on-call related low risk, 22%. Yeah. Right. Get out of here. I don't believe it. I mean, I'm being a little bit of a pain, but it shed light on that because, you know, is it real, it does seem a bit of a stretch on the surface. Doesn't
Naif Hajjar:
It? I, I, you know, I've heard I've heard folks say that before and I've addressed it the best that I can. The first thing is the lack of correlation. That's, that's an easy one to answer. And it's simply that we're a company that has this focus. We don't have, you know, an underlying note or an investment vehicle that is attached to the market that is attached to outside currencies that is attached to anything that can fluctuate that isn't directly tied to the core of the business, which is the merchant, which is the merchant bank. So we have no concerns about if, if the market tanks or what have you, conversely, if that is the case. And I want, I don't want to take up too much, too much time on a specific subject, but if that's the case and we see, you know, a downtrend at large in the economy, you may see some defaults with the, with the larger wirehouses. You're going to definitely see if, if the, if the, if the stock market's going down and, you know, most of the stocks are going to, you're going to definitely see a depreciation if you're owning the public companies that are involved in this sector, just because you own the stock as well. So we don't have that. We don't have that direct risk. And quite frankly, if, if, if that's all going, you know, that's all happening with the, with the economy, with the, with the financial institutions, they're going to tighten up there, they're going to tighten up their lending. So if banks are then tightening up their lending and, and, and small businesses are the first to not be able to access that type of capital for the well, I mean, I guess, you know where I'm going with this Rod, where are they going to go next? Right. The answer is that is the merchant bank. So while our businesses is, you know the, the portfolios and our partners in the merchant banking sector, they're, they're still growing very, very strong. If we see a downtrend in the economy and thus a lack of ability for these small businesses to get the capital from those banks, they're going to be, they're going to be bum rushing us. So w so it's actually, you know, as far as I'm concerned, it's an inverse relationship with that.
Rod Turner:
All right. So that, that doesn't cover the rate of return, though. Right. What you said is it's uncorrelated, and you said it very nicely, but what about the return thing? It seems too good to be true.
Naif Hajjar:
Fair enough. So, one thing that we pride ourselves in is our transparency. So we'll be able to demonstrate and show you what exactly we're doing and how, and, and the easy answer. And while we're all, you know, we're all, we're all together and talking about it now is I can just give you, give you a quick hypothetical, right? So our merchant banks, hypothetically speaking, if we have, we have a small businesses, a business that is interested in say a a hundred thousand dollars funding that could be over, let's say the span of 60 days. So we have, we have 60 days, that's the timeframe. We have a hundred thousand dollars. That's out there. What we're talking about here, I'm going to, I forgive me. If I say the word lend, it's technically inaccurate, they go by factor rates, but I'll use percentages. And sometimes I might accidentally throw the word lending in there, but just so we can all.
Rod Turner:
Technically it's not lending, it's called factoring. Okay. That's important for everybody to know, from a regulatory standpoint, right. In the lending business, this isn't called lending. So we can't, if we say it's lending, we don't mean it. You don't mean it. You raise that for,
Naif Hajjar:
So what we're talking about is, is that a hundred thousand dollars, and over the course of 60 days, we'll be paid back and we're talking about on a percentage basis. Let's just say on average, these types of funding deals are, are about 30% returns, right? So, so within that 60 days, you have, you have your 30% return, and that's only 60 days now, of course we have, you know, we have the fees, we have the banking the merchant banks in which we share in that, in that profit, in that income. So let's, let's bring it down just a little bit from there. Say, so if we have, if we have 30%, we're splitting it in half.
Rod Turner:
Well, you, you have other things. What about defaults? I suppose you're saying that the 30% gross is reduced by default must be, there must be some people.
Naif Hajjar:
Well, I'm using only one example for now. There are defaults of course, as with any, you know, any industry. And I can get into that as well. But if we're using the one example of XYZ, small business, and they have a deal or loan funding deal in which it's a hundred thousand dollars paid, paid in 60 days, our, our income then is, is the 30% that we're talking about after we split it. You know, let's say we're, we're at 15, 20% of income from it. That's, that's again, only 60 days. So then w we're obviously not going to call it a day. Say we only, you know, we're going to, we're going to this before the year is up. We're going to try to do that multiple times. So recycled precisely. So there's a bit of a compounding effect there. So, so the next time around, we're able to, to provide to people, not the a hundred thousand, but the a hundred thousand plus the amount of capital that we've generated from the previous deal. So, so
Rod Turner:
These are primarily loans secured by inventory or receivables.
Naif Hajjar:
Well, that, that can be okay. So there are a few ways to skin that cat there are, there are supply chain financings that the companies do, we do diversify and types of industry and the types of loans or, or funding deals. So yes, that can be one of them. We have well, there are, and again, so it's, it's, it's divided by the types of industry, the types of loans in of themselves, which, you know, I think we all know if anybody saw the tech as well, and we have well, that's, that's basically the, so let me ask
Rod Turner:
You a different way. Let me just look at it a different way, right? Because what you're describing sounds like Nirvana, 60% type returns and 30% returns is 60 days, and therefore you get to recycle it. So that's why Stripe and others are entering the space. So they're going to take all the attractive capacity away and swells the merchant banks. I mean, I don't think that if that's going to happen, I don't think it's going to happen in three weeks. I'm not saying that, but it's interesting because usually when you can get an unusually higher return, it doesn't last very long, you know, because other people's like, and they jump on it, right. So where do we stand on that one? Is it very difficult to do this? Therefore it's on attractive or, you know, what is it that's holding everyone out, everyone else who wants to make a big return from jumping into this space and doing exactly.
Naif Hajjar:
That's a great point. One of the things I actually touched on just a little bit earlier it's where this isn't the core of their business, right? They they've, many of them haven't really been doing so, so that that's one aspect of it. And I'm sure I'm sure, and I'm not here to poopoo. Anybody's the way that you do, but it's probably fine. But the people with whom we were working with working with who were working these guys are, are, are experts in the space. They, they live and breathe the industry and they've been doing it for some time and their performance, you know, speaks for itself. So we have that advantage and, you know, I'm, I'm lucky to have,
Rod Turner:
So let me ask you this question, because I think this is highly relevant. What is the average return in this space? I mean, we're saying essentially, I think what you're saying is that you've got relationships with the best, and they're the ones that produce these unusually higher returns. So I'm saying to you, then if I'm a giant bank with huge resources and let's face it at the moment, the giant entities have too much money and that it's burning holes in their pockets. And I look at this category, what is the average kind of return IRR that the category is returning? Because that might be more relevant here as to whether it's going to get squelched or not?
Naif Hajjar:
Right. Well, this is where, this is where there is a further advantage to us versus the likes of the Shopify and the other folks. Usually when they, when they craft an instrument or when they have it deal out for investors, most of the time, it's a very nuanced deal. For instance, you know, X percent on a supply chain, you know, supply chain management or supply chain deal. And then, and, or it's, geo-specific, you know a Baltimore based, you know, a lending deal for real estate or a mixed basket of things. So, so we have an advantage there in which it isn't that nuance. It's not that specific because we want to, we want to mitigate risk. And when you had rich, you know, so that's one aspect of it. The other is that it's diversified in the types of, so there isn't an easy answer. I can't, I can't just say, you know, on average merchant banks can create, you know, 50% returns on a yearly basis. It really depends on, on the, on the type of portfolio that we're talking about and ours is mixed. So it's mixed in, in these are the, the, the, the type of time timeline that we're talking about. Right. Right. So, so we have that, we have the, the type of risk, right? So the riskier, just like, you know, when somebody has, has a, the credit, if it's a little bit risky or you're going to generate more returns. Yeah. So those are two big facets of it. And we have, we have that mix within the portfolios and the underlying,
Rod Turner:
I'm going to ask the same question in a different way. Give me your gut feeling for this category and tell me what you think the category performs as a whole, in terms of annual rates of return.
Naif Hajjar:
Yeah. Well, it's, it's posted on our site. I mean, you know, we, we feel very conservative with the 20%
Rod Turner:
We want to. No, no, I don't mean that. I mean, the category as a whole, if you ignore the, our specialty and our banks are select, et cetera, et cetera, you know, but I'm using your words cause I'm not recommending you a company. Right. But I'm asking you this question. I know you don't know. It seems that you, haven't got a precise number, which is fair enough, but what's your gut feeling. That's enough. You can give me, give us your gut feeling and it'll be, you know, is it 3.5%? You know, you think, is it that low? Or do you think that as an aggregate, this space is generating, you know, wall, including all the players in it, because there's now, you know, obviously we've got big players jumping in, as you mentioned. So what's, what's it, what's it about roughly, because that helps me understand. And I think all of us understand, well, if the spectrum, as a whole says that the average return for this type of activity is 8% net of risk, et cetera, et cetera, then it isn't this glorious, exciting thing as a whole where everyone else that hasn't jumped into it already is going to further compress it. But we are in a specialized sector because of your relationship with these funds that produce higher returns because they know better what they're doing or something, right. They'll give us an idea as to what the category is please. And we can email people later and send them what it actually is. But if you could give us a sentence now that would be helpful.
Naif Hajjar:
Yeah. I mean, I, at large, the merchant bank banking sector can charge, you know to the effect of 20%. Well after
Rod Turner:
After fees and everything after expenses and everything else that might turn into 10% per year or 12% a year or something,
Naif Hajjar:
It was good. I was giving more of a net. And again, I like to be conservative and then expectations
Rod Turner:
Remarkably unhelpful. When my, in my answer, as, as an answer to my question, I hope you'll noting that, but we will follow up. We'll send an email to everyone who's here. And to those that had, that said they would come because they're interested about that particular thing. I think that's really important, frankly, for the longer term, not in the short term, but in the longer term it matters.
Naif Hajjar:
Well, the short answer is, is the, you know, longer term in that space there, they're seeing, you know, 80, a hundred percent returns. I mean, these are these claims with that compounding effect and, you know, and and again, that's gross, so I'm not
Rod Turner:
Sure. All right. So now I have a, I'm sorry to interrupt you so many times, but now I have a different question. If our merchant bank activity, you know, that you're, that we're funding through this effort, if they produce a better, better results, there's no cap on it. Right. It's all going straight to the investors in the, in the method, in the way that the fund states. Yeah.
Naif Hajjar:
Well, right. We have a performance-based fee that, that we only accept if, you know, if we outperform and generate enough to obviously get the principal back and that's it, I mean, we're, there's no camping,
Rod Turner:
There is no camping. We're saying these are high numbers and there's no account. So that's just to clarify.
Naif Hajjar:
Yeah. Yeah. We, we just, as I'm trying to do you know, on, on our, on our call here we, I want to we, we put down the expectations and the idea is to exceed it. So that's the whole,
Rod Turner:
No, that's good. I want to change subjects for a moment. This has been very helpful and hopefully notice to the audiences I found it helpful. So the one thing that I'm aware of that is it to some people will be interesting. Yeah. Right. I don't need to know about that. My super, my anti spyware program is already running well, thank you so much. That was the second instance. So obviously I've got double coverage. Okay. So I want to talk a little bit about what is an interesting option to some people not that long, 20% a year, but there's this business of, if you go to Coinbase, which is, I would say, a more conservative space for it. You can lend money via crypto. If you've got money in your Coinbase wallet, and they're talking 5% per annum, basically, that kind of rates, and you can get higher rates, have a very good friend who is an amazing, an amazingly sophisticated investor. And he was telling me about this. So his advice was to actually, let me see what I made the, either I have the notes here or it's on my phone, but the point is that it seems to me, you can get 8%, about 8% is a doable number, maybe 9% currently there's clearly risk if, if the entire crypto market was to crater or if the Ethereum and Bitcoin were, the crates are big time, then you can be sure that that would turn into, you know issues and problems, either last principle or a drastically lower returns, but in the current reality where that isn't happening, you see lots of volatility. Some for the people here who like crypto, you could easily get a 10%, 9%. And the thing which I want to pass on, because the scarring I spoke with this morning as a true expert, let me pull up the message, right? Yeah. He had the earlier recommended me to look at a block fire. I think Nicole, yeah, block five. But he is concerned about them now because they seem to be getting an undue level of attention from the regulators, which is not a good sign, even if there's nothing wrong. And they ended up getting a venue level of attention from the regulators that can be very punitive to the investors as well as the company. So this just so you're aware. And a half percent you can get that buy in is in Canada called led and literally lended, et cetera. So ask for accurate spelling. So for those of you who find that attractive and are interested in okay, with that level of volatility exposure, which is hard to pin down, I know a lot of people do that. Yeah. Not as attractive as your numbers on the face of it.
Naif Hajjar:
Well, I appreciate that. I mean, you know, we're not saying that this is the end all investment for everyone, you know, we we're, we may not be for everyone, but we just to take a look and if you like it, and it makes sense. And frankly, take a look at many other things, if it's sense as well, just like, you know, you're, you're pointing out. That's great. So what
Rod Turner:
I want to talk about in a moment is, is to, to touch on availability. You know, that's an interesting aspect. What is available actually versus theoretically, when you go when you go out in the market,
Naif Hajjar:
I'm sorry. Can you repeat the question?
Rod Turner:
Well, yeah, so I mentioned hedge funds and venture funds I'll touch on them right now because I've done a lot of that. And usually the minimum is a million to get in and in venture funds in the good ones, it's not just, you got the money, you have to have the knowledge of relationship, which I think is what you have to have actually. But you just can't go to a great venture fund, then invest unless you have serious, megabucks, you know, generally a minimum of a million and then they'll consider it, you know, unless you're somebody that they know. So it's not very available. That's why one and it's long-term. So I'm talking about, you know, in the framework of all these different ways that are uncorrelated investments, hedge funds, venture funds are such their availability. You don't just have to be accredited in the case of many venture funds. You have to be qualified, which means a net worth of 8 million.
Naif Hajjar:
Yeah. Well, we, we do have to be accredited obviously with the helpful fund. So for starters but yeah, I mean, we, we try, first of all, we understand that we're, we're not any of the big names, the recognizable household names yet, you know, maybe we get there, hopefully we do, but it's understandable if somebody wants to stick a toe in. So that's why we don't have like a really high entry point for others. We're talking about $10,000 golfers
Rod Turner:
And name recognition. You're probably going to have to change the name of your company in my personal opinion, but you've heard me say that.
Naif Hajjar:
Yeah, there's an email in there too, that you might've sent about it. Yeah.
Rod Turner:
So attainability of getting access, I mean, availability of access to it, this crypto stuff is easy access, easy and easy to act. If you like that, that's an interesting one in that way. Places like lending tree, you know, those better, those better returns have a three to five year time horizon. So that's not easy in easy. I mean, it could be easy in a way, but it's not quick.
Naif Hajjar:
Yeah. Probably worth mentioning as well. You know, provided with a little bit of notice up to about 90 days. We have the ability to, to have withdrawals as well. So it's just with a little bit of notice that's about it. So
Rod Turner:
We, and you'll be more specific because that sounded too wishy-washy to be honest
Naif Hajjar:
With you. No problem. So yeah. While we have a lock up period, we understand that things happen. I mean, obviously there's a pandemic going on, you know, that, that sort of thing. So if anybody wants to request an amount of portion of their capital, even all of it, they send a formal request in and upon, you know, we have, we approve it, which isn't a long process. The manager technically speaking, which is us. Yeah. And then, and then w you know, within the 90 day timeframe, we're sending them their capital back. And the only reason why it takes up that long to some people that might seem like a long time is because it's going, it's constantly
Rod Turner:
At work deploy. It's not sitting in a bank account waiting to be used. Yes. So are you, I'm sure you wouldn't do that. If there was a run on the bank that would kill the fund, you'll only do it. You're doing that when the situation permits, right? Yeah,
Naif Hajjar:
Of course. Yes. It's for the benefit of everyone.
Rod Turner:
Yeah. Well, that makes sense. Let me keep it bound. Okay. So I was talking about all these other things, early stage stocks. This is a good time. I mean, valuations are higher everywhere, which is less true with very early stage investing. Most of that, I mean, this is a space that I know really, really well because I've been on both sides of the table and I'm on, I'm doing that right now. You know, we're raising money for the Manhattan Street venture lending fund. And there are some amazing companies I want to invest in. But setting that aside that most early stage companies are going to take six to eight years realistically, to get to the point that they can scale up kick and become really attractive. And maybe this to go public, there are exceptions, but these overnight successes usually do not occur. Actually. They usually take a long time to prepare big returns, illiquid until they're liquid. And I might be never, I've done a lot of that. And I've had some terrible returns on, I've had some fantastic ones that I got for it, you know, but that's, you know, availability. Yeah. Not too hard to find them, especially online these days, right. There's lots of online investments to be bad on our platform. And on other undervalued public stocks, that's a good place to go. It just takes work and the bit of luck or picking a manager to do it. And then you're not really liquid if you find out that you want to sell, but they went down another 20%. So you are liquid actually, but it's, it takes work, doesn't it. So that's a set activity thing, big maturing as possible. And you're having any significant capital risk.
Naif Hajjar:
I started out in on wall street being a retail broker. And, you know, this was, this was when online trading was kind of just getting, you know, getting its legs, so to speak. And to your point, right. It just, it's a lot of work. I, I was doing most of the work, you know, and it's a full-time job finger on the parts of the economy and everything. It's a living breathing thing. Sometimes I just didn't understand, you know, seeing a doctor from Wisconsin or something has a practice, a busy one, and they're sitting there trading or, or, you know, I just don't know how they can do both things so brave and identifying some of the opportunities that are out there. I mean, it's literally the job of, of, of certain folks and informally myself. And, and I don't know how, you're, how, I don't know how you're doing anything other than that, if you're really going to isolate something extraordinary. So yeah. You know, I get what you're saying there. Yeah.
Rod Turner:
Yeah. So, yeah. Liquidity availability, risk. These are different puppies that a matter of preference, right? It's all a matter of preference, but I find in hedge funded and eventually a difficult thing in venture investing when I find it hedge fund investing, is there, there were two problems that I experienced too much off. One was  Literally really crooks. And the other was stupidity in my view, right. You know, they had a strategy on boards into the bloody strategy, and then there's zipped off, did something else levered. They killed it right. By the way, lending tree uses two to one leverage, interesting point. I don't know. No, no one of the crypto places uses three. To one leverage that's the point leverage is the killer, right? If you're invested in something in you and you, you know, and it goes down a bit, if you don't lever, that's one thing, but if you lever then margin goals or whatever it is, and I was too heavily invested in a hedge fund some long time ago, well, just, just in 20, early 20 2007 before housing prices and that the hedge fund manager, which had a great strategy suddenly decided that mortgage backed real estate, residential real estate, was it a good place to be lever? So he put a large portion of the fund to work and the thing that wasn't supposed to be, but he was technically allowed to do. And I would never have invested a penny if I thought he was going to put money in residential with estate, you know, two years earlier when I invested, but he lost everything wiped out the entire fund, because of course it was the exact wrong time to be doing that. So yeah. You know, liquidity availability, volatility, it's hard to find uncorrelated investments that produce decent returns in this market. You know, I actually think I'm, I'm going to digress. I think that you should modify your offering page to touch on this issue. I think most people looking at it going, I think it's too good to be true. You're going to have to put some evidence in there. I'll address that question because the more I think about it, having spent a bit of time revising and researching in preparation for this, this webinar, it's screaming, great returns, if it's true, and I'm not meaning to recommend because I'm not allowed to do that. I'm saying you got a problem here, which is, it sounds too good to be true. That's what I'm saying. I think we, you need to address that.
Naif Hajjar:
Transparency, I think is, is really going to set us free here, you know, just, just to be able to, and just,
Rod Turner:
You need to show the actual returns as they occur.
Naif Hajjar:
Well, yes, we have an obligation
Rod Turner:
To take it. Yeah. Yeah. But that's, that's, that gets in the way of raising the money first. Right. Raising the money first is easier if people who say, yeah, right. It's too good to be true and then just disappear. Right. That's what I'm saying. I think he bought it, addressed that issue somehow, maybe with a short video clip or something, because I don't know, I'll be really fascinated to interview everyone in the audience here, but I bet you, you know, coming in, they would think he'd get right. I was not going to be real because it's, it's a sort of it, it is, it just seems to be too good to be true.
Naif Hajjar:
So, yeah. Well, it's something that you're talking about. Some of the wealthiest guys in finance have, have not have not been talking about openly. It's been, it's a very, it's a very niche area, merchant banking. And, and frankly, you know, I don't know, maybe there are people out there that are not thrilled that I'm, that I'm doing what we're, you know, what we're doing here. Because I feel like I'm letting a secret out, you know, until, until you see some of the things that we talked about earlier with the, you know, with the yield streets and what have you. But as far as it being a very direct investment with the returns, without somebody else putting a hand or two into the, into the pot, and then, you know, that's not out there. So yeah. I'm open by the way, to anybody, you know, if it's whomever it is out there that wants to write a note, our emails right there. I'm, I'm, I'm, I'm happy to speak with anybody. We've gotten that before where it's like, you know, how, how is this real? What have you, what, well, it's our job. I feel like it's just as much our job to, to demonstrate, to show and to discuss exactly how and why it is.
Rod Turner:
Yeah. I think it's better to head that off on the offering page wide up there, because there's a lot of people who, if they have that question, we'll look at it and then disappear and never come back and they're not going to be available because that's all she wrote. No, I would think, I think you should up front address that, getting it after the fact is, is isn't going to be as effective. Fair enough. Yeah. Yeah. I'd like to ask if there are questions from the audience there aren't lots already. So that either means it's boring, what we've said, or we've covered the ground with incredible efficiency, which would be a first for me anyway. Not for you now. I'm sure you've, you're really good with your webinars, but any questions, please post them now? Comments, suggestions, welcome to but we are, you know, we're 45 minutes is a cool time to start winding then if there aren't questions I think we've covered the, the ground as we promised. I don't think there's anything we've missed out really. Is it, is this something you need to say that you didn't say?
Naif Hajjar:
I agree. I think we got blanketed most of the high levels. Maybe
Rod Turner:
Was there a special offer thing you had or not let's current? I don't remember that.
Naif Hajjar:
You know, after this webinar, you mean? Yeah. Or
Rod Turner:
No at the webinar or this current map. It has to be no, cause you,
Naif Hajjar:
Yeah, no, our R w we've had we've had a heck of a response so far. You know, really, we just want to, we just want to start some new conversations with some new, you know, new clientele and get the word out, so to speak. So that's, that's our objective. Yeah.
Rod Turner:
Okay. So I think thank you very well. I'm going to move towards posing here. We recorded this session. We will be sending a recording act to everyone who attended and those who intended to attend. So and what we'll do with that, it'll, it'll be a link which will take you to a blog post on the Manhattan street capital site, which will be indexed. So you can click on the interesting bits and ignore the boring bits or the bits you already know. Right. Otherwise it would be a bit of a long journey. So that's what we'll be sending out. It'll take about a week upfront fees. Well, I'll give you guys a couple of questions. I'll go to the top of the list. What are the upfront fees?
Naif Hajjar:
We charge 6% upfront. Pretty, pretty cut and dry. Yep. Okay. All of our estimates are, are, are inclusive of that. So it's not, it's not
Rod Turner:
If somebody has to redeem in six months in and do they get any portion of the upfront feedback or is it gone? No, we're not, not really funding
Naif Hajjar:
Typical that anybody re you know, redeems early, especially when, you know, we're demonstrating what we are. But if you do, and we don't, we don't penalize either. Yeah.
Rod Turner:
Right. Which is good. Yeah. That's good. It's in the real estate, in the online real estate, investing off lanes, many of them penalized investors that want to exit early and that's understandable, but also I don't like it, you know, I feel like they should, they should make it more friendly, frankly. Yeah.
Naif Hajjar:
Yeah. I could see if it was a situation where, you know, they offered liquidity with a penalty, you know, but you get your capital back and, you know, a couple of days, but with the ability to have the time to liquidate our positions and what have you then within that 90 days then that's that doesn't incur any, any real penalties. Well, that's good.
Rod Turner:
Okay, good. And so that's what we'll, we'll, we will send that, that email link as it were as I said, thank you, everyone for joining us today. I hope that this has been helpful to you. I hope get helpful. I hope that it's been useful to you and thank you Nate, for being here and being direct and candid as you always are. And of course, thank you for putting it all together. Really appreciate your work. I enjoy doing this and hopefully you enjoyed it too. Have a good day.
Naif Hajjar:
Thank you everyone.
THIS TEXT TRANSCRIPT HAS ERRORS IN IT THAT WERE CAUSED BY THE SPEECH-TO-TEXT CONVERSION SOFTWARE WE USED. DO NOT DEPEND ON THE TEXT TO BE ACCURATE. WATCH THE RELEVANT PARTS OF THE VIDEO TO MAKE SURE YOU ARE PROPERLY INFORMED. DO NOT DEPEND ON THIS TEXT TRANSCRIPTION TO BE ACCURATE OR REFLECTIVE OF THE STATEMENTS OR INTENT OF THE PRESENTERS.