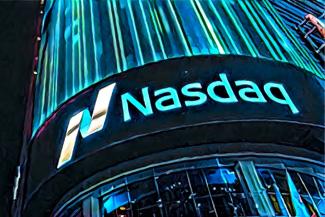 The Nasdaq Stock Market Tiers
The Nasdaq Stock Market has three distinctive tiers: The Nasdaq Global Select Market®, The Nasdaq Global Market® and The Nasdaq Capital Market®.
Applicants must satisfy certain financial, liquidity and corporate governance requirements to be approved for listing on any of these market tiers. The initial financial and liquidity requirements for the Nasdaq Global Select Market are more stringent than those for the Nasdaq Global Market and likewise, the initial listing requirements for the Nasdaq Global Market are more stringent than those for the Nasdaq Capital Market.
The Nasdaq allows you to book a ticker symbol for your company, of 1-5 character ticker symbols before you are ready to make your IPO.
You request a symbol for trading on the Nasdaq Stock Market by using their online form. There is no cost to reserve a symbol.
When you make a reservation request, an automated email is sent confirming receipt of the request. After the reservation request has been reviewed and processed, you will receive a second email confirming that the reservation is secured. If you do not receive these email notifications, contact Nasdaq at symbol.reservation@nasdaq.com.
You may request to reserve a symbol up to 24 months in advance of an initial listing application. If the symbol is not used during the 24-month reservation period, it will be made free and available for others.
You may then re-apply for a symbol reservation after the original reservation expires provided that no other company has reserved the symbol. A reserved symbol may also be released at any time with given notice. A new symbol reservation can then be made if you wish to change the reserved symbol, assuming the new symbol is free and available.
A ticker symbol is provided to the company for the purpose of identifying the company's security in authorized quotation and trading systems. Please note that symbol reservations are not required for non-convertible bonds, other than baby bonds.
Related Content: 
IPO with Manhattan Street Capital
Use Reg A+ To IPO, Raise Up To $75M Every Year For Subsidiaries Of Large Companies & Insider Liquidity - Interactive Indexed Video