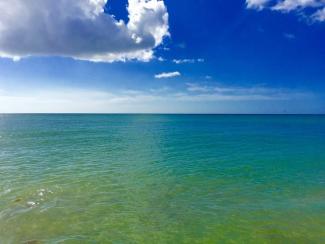 What is an Accredited Investor?
To be an Accredited Investor you must meet the criteria laid down in Rule 501 under the Securities Act of 1933, which defines an Accredited Investor as someone who is:
"A natural person with income exceeding $200,000 in each of the two most recent years or joint income with a spouse exceeding $300,000 for those years and a reasonable expectation of the same income level in the current year;

"A natural person who has individual net worth, or joint net worth with the person's spouse, that exceeds $1 million at the time of investment, excluding the value of the primary residence of such person."
The process of investing as an Accredited Investor
Now the easy part. Contrary to popular belief, there is no actual process of becoming accredited. There is no part of the SEC or any other government agency that you have to apply to. In truth the word accredited is very misleading because there is no one to accredit you, but you and the company you hope to invest in. This how it works.
A company that wants to issue securities or their representatives will provide a questionnaire asking potential investors to show they meet the required criteria. In most cases, if you say you do, they will usually take your word for it and you will in essence accredit yourself, although in some instances the company must verify that you do in fact qualify.
Related Content: 
What is a Regulation D offering?
Can I do a Reg D 506c on Manhattan Street Capital?
Timeline Schedule for a Reg D STO  
Rod Turner
Rod Turner is the founder and CEO of Manhattan Street Capital, the #1 Growth Capital service for mature startups and mid sized companies to raise capital using Regulation A+. Turner has played a key role in building successful companies including Symantec/Norton (SYMC), Ashton Tate, MicroPort, Knowledge Adventure and more. He is an experienced investor who has built a Venture Capital business (Irvine Ventures) and has made angel and mezzanine investments in companies such as Bloom, Amyris (AMRS), Ask Jeeves and eASIC.
www.ManhattanStreetCapital.com
Manhattan Street Capital, 5694 Mission Center Rd, Suite 602-468, San Diego, CA 92108.