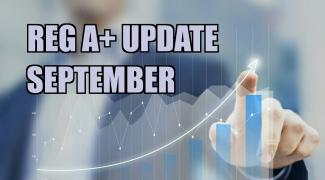 Rod Turner September 7th, 2016
September Reg A+ Update: Regulation A+
The rate of new Form 1-A filings was 10 for the month. In this time, the SEC Qualified eight companies' Reg A+ filings. Ten companies are currently TestingTheWaters(TM) with $115 mill of reservations accumulated; 8 companies are live and accepting investments.
We estimate that Reg A+ offerings to date have raised $120 Mill of capital.
aReal Estate has been one of the most successful categories in equity crowdfunding since Title II went live in September 2013 and is now building a solid base with Reg A+ through the innovation of the e-REIT. The novel e-REIT has shown the best segment performance in Reg A+ to date, with $80 Mill raised by Fundraise and GroundFloor, with RealtyMogul recently joining the fray. It appears that the primary advantage to the investor of the e-REIT is more convenient availability than traditional REITs without the need to use a stockbroker. Fundraise is also offering short-term fee deferrals and a temporary guarantee of return.
Knightscope, the maker of autonomous security robots designed in part to detect visible and hidden guns, is appealing to consumer investors - (their tagline is "Help #StopTheViolence) and is showing excellent early traction with $25 mill of reservations from 1,072 people. Knightscope has some illustrious strategic investors, including Flextronics and NTT DoCoMo. They have raised $6.8 Mill in their Seed and Series A rounds and are now targeting $10 Mill in their Reg A+ offering.
XTI Aircraft has announced that they are partnering with Broker-Dealer Primary Capital to raise a $20 million Series B funding round, running simultaneously with their Reg A+ offering. This is a wise choice to gain access to the accredited investor client base that Primary Capital provides, given that XTI has struggled to generate sufficient traction from consumer investors for its Reg A+ offering. XTI initially filed with a $3 million hurdle for success; the company re-filed with the SEC in June with a low minimum offering amount.
For guidance on how to make your companies' Reg A+ offering to succeed, click here.
For further details and context on the status of Reg A+, check our prior Reg A+ Updates.
Regulation A+ recap:
In June 2015, Title IV of the JOBS Act opened the door for main street (non-accredited) investors worldwide to invest in private companies having headquarters in the USA or Canada. Regulation A+ funding offers cost-effective capital raising for mid-stage companies and mature startups and provides investors convenient access to company offerings at their issue price. Also advantageous: the shares are liquid post offering—summary of Reg A+ here.
Also, check the Manhattan Street Capital FAQ.
Please note that estimation and interpolation are required in compiling this update, especially for confidential filings. We do our best to interpret the information that is available in the most informative manner. To update us on your companies' Reg A+ offering progress, email RodTurner@ManhattanStreetCapital.com.
Some information herein is kindly provided by Vintage, a division of PR Newswire.
TestingTheWaters™ and TestTheWaters™are Trademarks of Manhattan Street Capital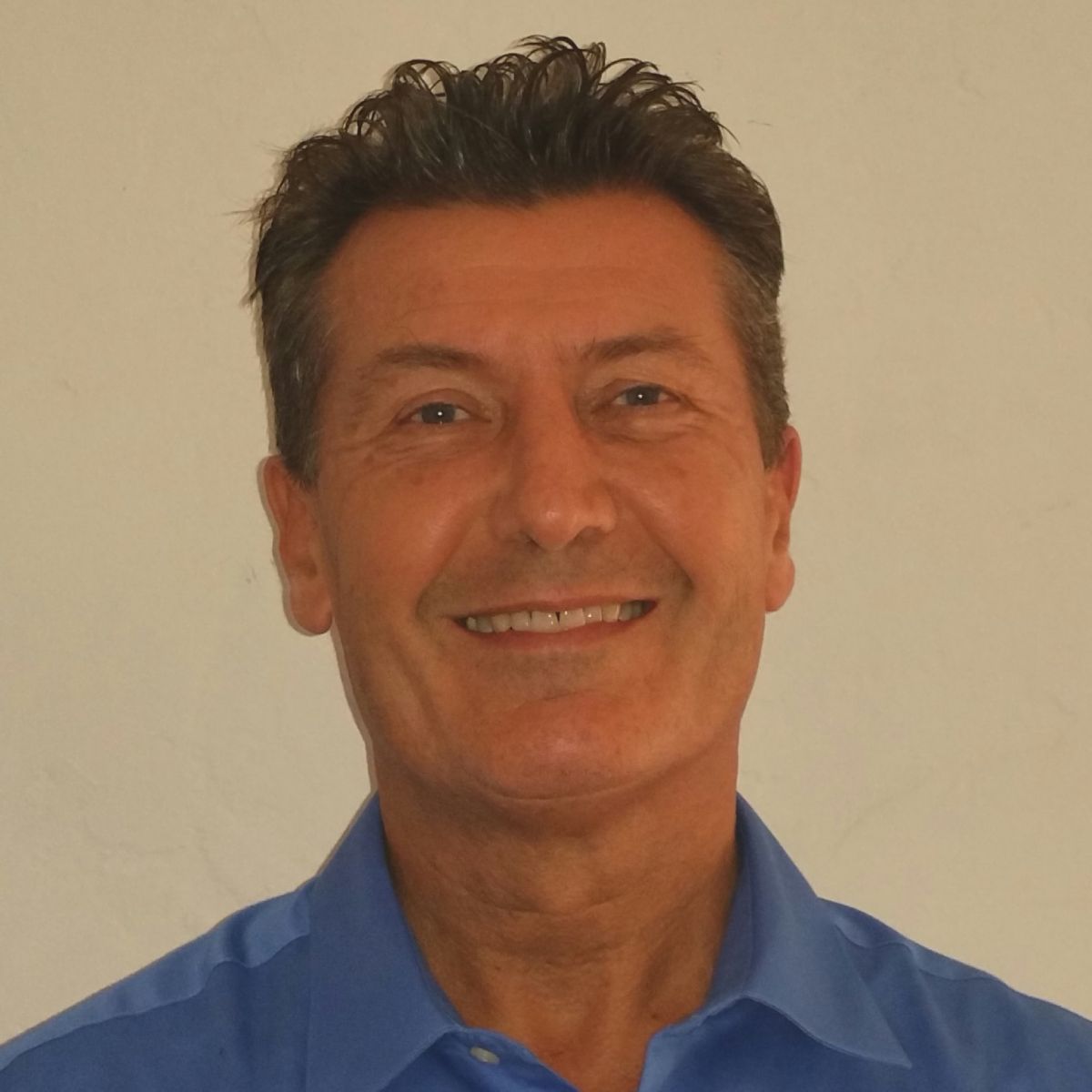 Rod Turner
Rod Turner is the founder and CEO of Manhattan Street Capital, the #1 Growth Capital service for mature startups and mid-sized companies to raise capital using Regulation A+. Turner has played a vital role in building successful companies, including Symantec/Norton (SYMC), Ashton Tate, MicroPort, Knowledge Adventure, and more. He is an experienced investor who has built a Venture Capital business (Irvine Ventures) and has made angel and mezzanine investments in companies such as Bloom, Amyris (AMRS), Ask Jeeves, and eASIC.
www.ManhattanStreetCapital.com
Manhattan Street Capital, 5694 Mission Center Rd, Suite 602-468, San Diego, CA 92108. 858-848-9566