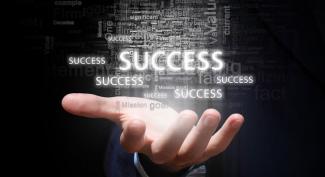 Genprex (S-1 IPO) expects to list on the NASDAQ on Friday March 16th - two days left. Their Oncoprex medicine delivers DNA to lung cancer cells via custom nanoparticles and causes low side effects. The DNA string adjusts cell signaling to trigger cancer cell death. Genprex is raising $6.5 mill at a pre-money valuation of $58.5 mill in their S-1 IPO. Check the offering and Prospectus. Manhattan Street Capital will donate 50% of our proceeds to the Bonnie J. Addario Lung Cancer Foundation.
 View their Form S-1 HERE. 
Muscle Maker Grill Reg A+ IPO. Raising $10 mill, plans to List on the NYSE - two weeks remaining. Muscle Maker Grill is a leading healthy fast-casual restaurant chain. The company provides healthier versions of mainstream-favorite dishes, and provides more services than the norm, including catering, grab and go kiosks, and food trucks. The company grows in part by the acquisition of related chains. Raising $10 mill at a $25.1 mill valuation, with intent to list on the NYSE. Check out Muscle Maker Grill here.
View our Offering Circular HERE.
KSK Oil and Gas. Investment opportunity with high potential ROI, tax benefits, and cash flow. Strong income potential in proven oil & gas field. Become an owner of the already proven Minerva-Rockdale oil field known as the Sleeping Giant. Two successful wells on the site that are completed and producing at a consistent rate reduce risk. Raising $2.5 million with limited capacity at current unit price.
Reduce Blood Cancer Suffering. IGF Oncology develops targeted cancer chemotherapy drugs with reduced side effects and improved effectiveness, as compared to existing chemotherapy cancer drugs. Lead drug is currently in promising clinical trials at the Mayo Clinic. Limited capacity investment at current unit price.
Insitu Biologics Completed Their Raise to fund AnestaGel™, a non-opioid pain relief drug based on technology created by scientists at the Cleveland Clinic. The Reg D was completed with remarkably low marketing spend.
Note that Manhattan Street Capital receives payments from companies that raise capital on our website. See the Manhattan Street Capital terms
Rod Turner, CEO, Manhattan Street Capital