You are here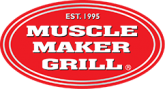 Summary
The capital raising process completed on March 29th. Listing on the OTCQX is planned.
The company plans to list on the OTCQX
Muscle Maker Grill
Muscle Maker, Inc.
The minimum investment is 140 shares or $455. Please click invest now to purchase shares in the offering.
‍
Muscle Maker Grill is a leading healthy fast-casual restaurant brand that acquires and operates company-owned restaurants as well as franchises its name and business system to qualified franchisees. The company provides healthier versions of mainstream-favorite dishes for everyone -- fitness enthusiasts, those starting their journey to a healthier lifestyle, and people trying to eat better while on-the-go. Muscle Maker Grill currently has 53 restaurants across 14 states. By the end of April 2018, the company plans to open 5 to 10 new company-operated and 9 new franchised restaurants, including military bases, in 16 states throughout the US and internationally.
Muscle Maker Grill generates revenue from its 12 company-operated locations as well as from initial franchise fees and ongoing royalties from its 41 franchises. While a typical QSR fast-casual brand has two to three revenue streams, Muscle Maker Grill executes on eight different revenue streams, which include dine-in, take-out, delivery, catering, meal plans, retail, grab and go kiosks, and food trucks. Muscle Maker Grill has created scalable restaurant-level systems, processes, and training procedures that enable the company to add new stores while maintaining a consistent, high-quality experience designed to exceed customer's' expectations.
RAISING
Valuation
$
~25.1 Million Pre Money
Share Price
Food
Live Deal
user Stories
Company Highlights
Investment Considerations
Muscle Maker Grill ranked in the "Future 50" list of the fastest growing small chains in America and is number 18 in the nation for fastcasual.com's top 100 Movers and Shakers in 2016.
Muscle Maker Grill has a highly experienced senior management team comprised of seven diverse individuals with 145 years of combined experience in franchising, development, real estate, operations, marketing, distribution, and finance.
The company's system wide sales exceeded $24 million in 2016.
Muscle Maker Grill is the largest protein based QSR fast-casual concept in the US with 53 restaurants located across 14 states
Muscle Maker Grill has a loyal customer base; of its 10,500 daily orders, 85% are repeat customers.
The company aims to grow the number of Muscle Maker Grill restaurants by 30% to 50% annually.
Muscle Maker Grill has the unique opportunity to capitalize on Department of Defense's healthy lifestyle initiatives
Muscle Maker Grill is the official wrap of MetLife Stadium, an 82,000 seat venue home to the Jets and Giants.
Muscle Maker Grill's current international expansion opportunities include Kuwait, Dubai, and India.
As seen on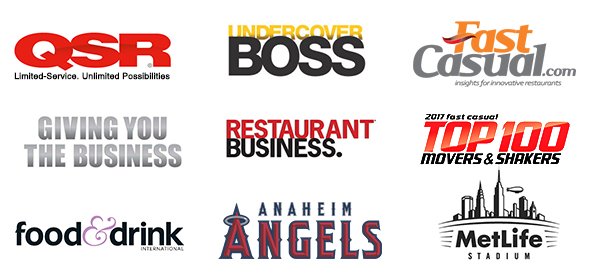 Legal Disclaimer
This presentation may include ''forward-looking statements.'' To the extent that the information presented in this presentation discusses financial projections, information, or expectations about Muscle Maker, Inc's business plans, results of operations, products or markets, or otherwise makes statements about future events, such statements are forward-looking. Such forward-looking statements can be identified by the use of words such as ''should,'' ''may,'' ''intends,'' ''anticipates,'' ''believes,'' ''estimates,'' ''projects,'' ''forecasts,'' ''expects,'' ''plans,'' and ''proposes.'' Although Muscle Maker, Inc believes that the expectations reflected in these forward-looking statements are based on reasonable assumptions, there are a number of risks and uncertainties that could cause actual results to differ materially from such forward-looking statements. You are urged to carefully review and consider any cautionary statements and other disclosures, including the statements made under the heading "Risk Factors" and elsewhere in the offering statement filed with the SEC. Forward-looking statements speak only as of the date of the document in which they are contained, and Muscle Maker, Inc does not undertake any duty to update any forward-looking statements except as may be required by law. The offering will be made only by means of an offering circular. An offering statement on Form 1-A relating to these securities has been filed with the U.S. Securities and Exchange Commission and has become qualified. The securities offered by Muscle Maker, Inc. are highly speculative. Investing in shares of common stock of Muscle Maker, Inc. involves significant risks. The investment is suitable only for persons who can afford to lose their entire investment. Furthermore, investors must understand that such investment could be illiquid for an indefinite period of time. No public market currently exists for the securities, and if a public market develops following the offering, it may not continue. For additional information on Muscle Maker, Inc., the offering and any other related topics, please review the Form 1-A offering circular that can be found at the following location (https://goo.gl/955dfV). Additional in-formation concerning Risk Factors related to the offering, including those related to the business, government regu-lations, intellectual property and the offering in general, can be found at the following location (www.banq.co/listings/mm#documentation and select the Risk Factors Tab)
Have Questions? Want to speak to a broker? Call 917 512 0820
Muscle Maker Grill was not charged for a listing fee, and has no future obligations.