Use the Chapters list below to select the part of the video you want to watch.
Please read the disclaimer below the index
Chapters:
Visit the ONIT offering page to learn more.
MSC is not a law firm, valuation service, underwriter, broker-dealer or a Title III crowdfunding portal and we do not engage in any activities requiring any such registration. We do not provide advice on investments. MSC does not structure transactions. Do not interpret any advice from MSC staff as a replacement for advice from service providers in these professions. When Rod Turner provides advice this advice is based upon his observations of what works and what does not from a marketing perspective in online offerings. Rod does not tell the audience what to do, or how to do it. He advises the audience what is most likely to be easier to market cost effectively in the online context. The choices of all aspects of companies offerings are made by the companies that make offerings.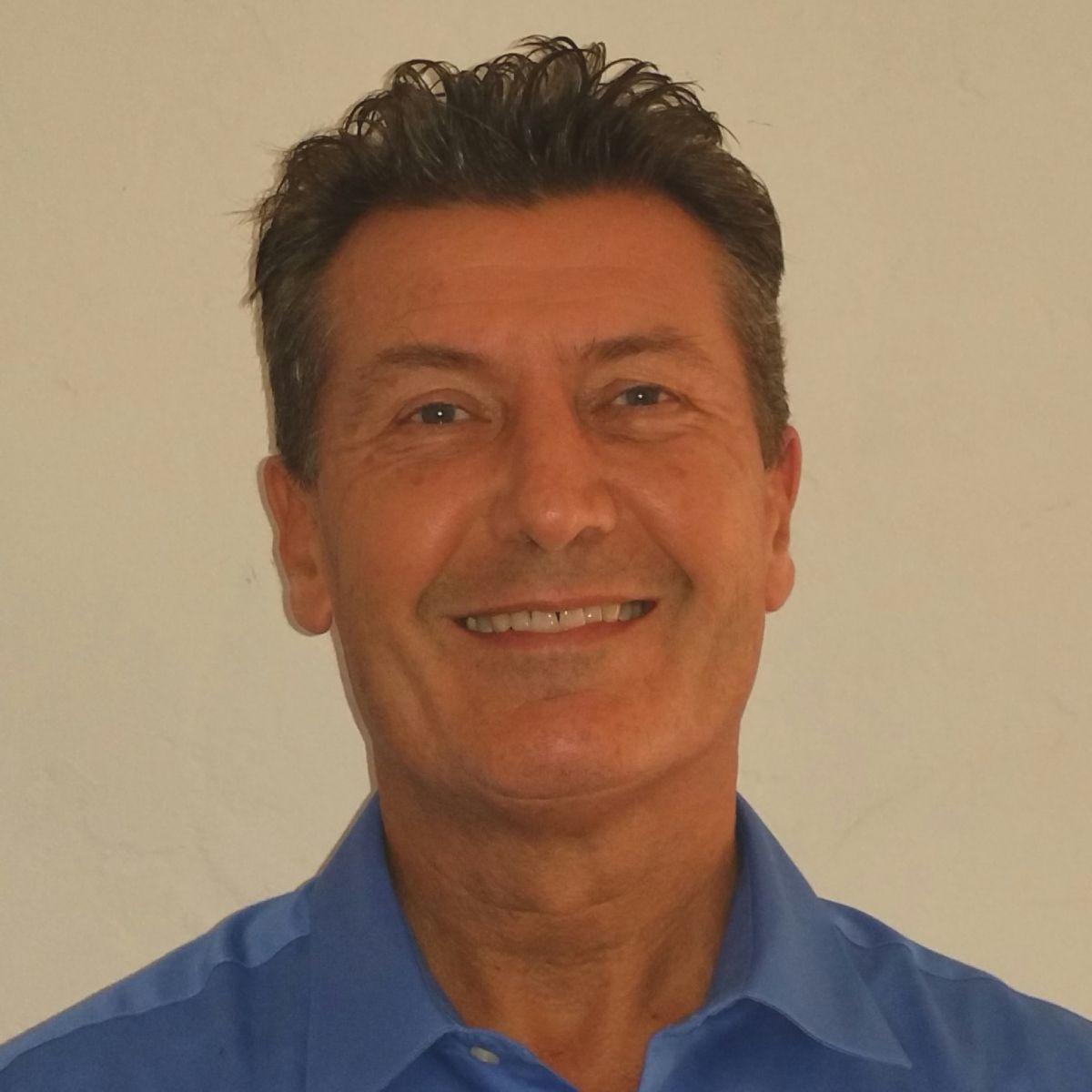 Rod Turner
Rod Turner is the founder and CEO of Manhattan Street Capital, the #1 Growth Capital service for mature startups and mid-sized companies to raise capital using Regulation A+. Turner has played a key role in building successful companies including Symantec/Norton (SYMC), Ashton Tate, MicroPort, Knowledge Adventure and more. He is an experienced investor who has built a Venture Capital business (Irvine Ventures) and has made angel and mezzanine investments in companies such as Bloom, Amyris (AMRS), Ask Jeeves and eASIC.
THE SECURITIES  OFFERED HEREBY HAVE NOT BEEN REGISTERED UNDER THE SECURITIES ACT OF 1933, AS AMENDED (THE "ACT"), OR ANY STATE SECURITIES OR BLUE SKY LAWS AND ARE BEING OFFERED AND SOLD IN RELIANCE ON EXEMPTIONS FROM THE REGISTRATION REQUIREMENTS OF THE ACT AND STATE SECURITIES OR BLUE SKY LAWS. ACCORDINGLY, THE SECURITIES CANNOT BE SOLD OR OTHERWISE TRANSFERRED EXCEPT IN COMPLIANCE WITH THE ACT.  IN ADDITION, THE SECURITIES CANNOT BE SOLD OR OTHERWISE TRANSFERRED EXCEPT IN COMPLIANCE WITH THE APPLICABLE STATE SECURITIES OR BLUE SKY LAWS. THE SECURITIES HAVE NOT BEEN APPROVED OR DISAPPROVED BY THE SEC, ANY STATE SECURITIES COMMISSION OR OTHER REGULATORY AUTHORITY, NOR HAVE ANY OF THE FOREGOING AUTHORITIES PASSED UPON THE MERITS OF THIS OFFERING OR THE ADEQUACY OR ACCURACY OF ANY OTHER MATERIALS OR INFORMATION MADE AVAILABLE TO SUBSCRIBER IN CONNECTION WITH THIS OFFERING. ANY REPRESENTATION TO THE CONTRARY IS UNLAWFUL.
THE SECURITIES MAY ONLY BE PURCHASED BY PERSONS WHO ARE "ACCREDITED INVESTORS" (AS THAT TERM IS DEFINED IN SECTION 501 OF REGULATION D PROMULGATED UNDER THE ACT). 
THE OFFERING MATERIALS MAY CONTAIN FORWARD-LOOKING STATEMENTS AND INFORMATION RELATING TO, AMONG OTHER THINGS, THE COMPANY, ITS BUSINESS PLAN AND STRATEGY, AND ITS INDUSTRY.  THESE FORWARD-LOOKING STATEMENTS ARE BASED ON THE BELIEFS OF, ASSUMPTIONS MADE BY, AND INFORMATION CURRENTLY AVAILABLE TO THE COMPANY'S MANAGEMENT.  WHEN USED IN THE OFFERING MATERIALS, THE WORDS "ESTIMATE," "PROJECT," "BELIEVE," "ANTICIPATE," "INTEND," "EXPECT" AND SIMILAR EXPRESSIONS ARE INTENDED TO IDENTIFY FORWARD-LOOKING STATEMENTS, WHICH CONSTITUTE FORWARD LOOKING STATEMENTS. THESE STATEMENTS REFLECT MANAGEMENT'S CURRENT VIEWS WITH RESPECT TO FUTURE EVENTS AND ARE SUBJECT TO RISKS AND UNCERTAINTIES THAT COULD CAUSE THE COMPANY'S ACTUAL RESULTS TO DIFFER MATERIALLY FROM THOSE CONTAINED IN THE FORWARD-LOOKING STATEMENTS.  INVESTORS ARE CAUTIONED NOT TO PLACE UNDUE RELIANCE ON THESE FORWARD-LOOKING STATEMENTS, WHICH SPEAK ONLY AS OF THE DATE ON WHICH THEY ARE MADE. THE COMPANY DOES NOT UNDERTAKE ANY OBLIGATION TO REVISE OR UPDATE THESE FORWARD-LOOKING STATEMENTS TO REFLECT EVENTS OR CIRCUMSTANCES AFTER SUCH DATE OR TO REFLECT THE OCCURRENCE OF UNANTICIPATED EVENTS.
THIS TEXT TRANSCRIPT HAS ERRORS IN IT THAT WERE CAUSED BY THE SPEECH TO TEXT CONVERSION SOFTWARE WE USED. DO NOT DEPEND ON THE TEXT TO BE ACCURATE. WATCH THE RELEVANT PARTS OF THE VIDEO TO MAKE SURE YOU ARE PROPERLY INFORMED. DO NOT DEPEND ON THIS TEXT TRANSCRIPTION TO BE ACCURATE OR REFLECTIVE OF THE STATEMENTS OR INTENT OF THE PRESENTERS. 
Speaker 1:
Okay. So without further ado, let me pass the Baton to, uh, to Jeff and to Kevin. Welcome gentlemen. Thank you.
Speaker 2:
Yeah. Good morning, rod and good morning or good afternoon where you are. Um, Jeff, maybe I'll take a little a start here and go through the history. Yeah, give it a little history on it. Sciences just real quick stands for organic natural input technology. So, um, our, our product is, uh, all natural, uh, certified organic. We have several different products, but our main product, and it was really designed to take anything that you're trying to deliver into a plant and do it with greater efficiency. So we work with pesticides, we'll work with fungicides we'll, we'll work with nutrients. Uh, we'll work with anything, your water, even your, your nutrients that are, uh, maybe existing in your soil. Anything that you're trying to deliver into that plant? Um, our technology, our proprietary formulation delivers that product into the plant with greater efficiency. Uh, I won't get into too much science, but it does.
Speaker 2:
So by breaking down bonds. So any molecular bond or any long chain molecule, um, our product naturally breaks bonds and, and delivers, uh, or creates, uh, molecules, uh, basically down to nano and sometimes even Pico size, uh, that allows the, uh, the product or anything you're trying to deliver into the print plant to, to permeate the cellular wall. Uh, it's really spectacular. W w what's nice about our product is we kind of become a friend to anybody, uh who's who has a product or trying to deliver into the plant. Um, we, we acquired this technology from a company that we had originally invested in, uh, as investors and, um, without getting into the details of the predecessor company. Uh, we, we had determined that, uh, due to lack of strong management and kind of a failure on their part to raise capital and, and do all the things necessary to build a company.
Speaker 2:
Uh, we made a conscious decision to, to research this product and a little more detail. Uh, and, and when we had researched a product by shipping this product to scientists, uh, to agronomists, uh, to growers worldwide, we, we were literally astounded by the results. I mean, it was, it was actually mind boggling how products so good. Um, it really escaped the world and, and their attention. So we made a conscious effort. It took us about a year to acquire the technology from the, a pred, the predecessor company. And, and that was probably about a year ago now, right. Jeff. Yeah, a little over a year at this point, a little over a year. And at that point, we, we, we looked to mend fences with a lot of the relationships the predecessor company had, uh, which took a while. There was a lot of damage.
Speaker 2:
Um, it's a crisis opportunity story, uh, which was great for us. We, we took a crisis that we were actually invested in and turned it into incredible opportunity. Um, we, we pursued a relationships that were, some were damaged, some were just left unintended and, and really without a lot of effort had phenomenal success with, with each and every relationship. Uh, it was just a function of them knowing we were going to, uh, pay attention to them, um, focus on, on helping them with, with what they had already been, uh, working on. Jeff's gonna take you through the, the relationships that existed, uh, that we've basically not Paul either repaired or, or picked up from where they were left off and where we're at with each of them, because it's, it's pretty incredible. Just a couple of footnotes. There was probably about seven to maybe $9 million invested in this technology of the predecessor company.
Speaker 2:
Uh, it was valued at the time of acquisition at about a $30 million valuation. Um, we picked it up for a license and royalty only, uh, which was amazing for us. So we were really, uh, uh, probably three to five years worth of effort, uh, seven to 10, seven to $9 million worth of, of techno exists, uh, you know, capital investment into the technology and, um, really relationships that were started worldwide that were just left unattended to, uh, that we picked up, uh, again for, uh, for a Royal to your, or a, uh, a licensing fee. Uh, so, so we really ended up on, on the, on the right side of the equation on us. Um, Jeff's going to walk you through literally the global, uh, footprint that we now have. Some of it was created by us. Some of it was, uh, stuff that we picked up from the predecessor company and, and where we're going with that. Uh, we're in a unique position because we're now going into revenues, um, with a little less than a year's worth of efforts, uh, where most companies to, to get where we're at today, if they started from scratch would probably be a three to five-year endeavor, maybe more, but Kevin, you wrote the evaluation subject of what's the valuation piece,
Speaker 3:
Right? 19 million is the current valuation.
Speaker 2:
How much money are we raising?
Speaker 3:
10 million. It's a five Oh six C reg D offering the current share price is 75 cents. So, uh, we've got about 25 shares out
Speaker 4:
At 75 cents. That's, that's a 19 million market cap valuation at this point. So thank you. Thank you.
Speaker 2:
By the way, rod, just to go quick, just expand on that a little bit companies in this space, proprietary formulations in the organic all natural sector sell anywhere from three times as high as 10 times revenues. And since we're in agriculture to see a five, 10, 20, $30 million waters is not only uncommon, but, uh, kind of the norm, cause you're, you're talking about food, feeding the world of, you know, we're in a multi-trillion dollar industry.
Speaker 4:
So I have another question on that, which may be a bit unfair, but Alaska, which is, you know, what is the size of the market. If they were all to buy the product, what would be the maximum size of the market, the prices that which are for the product, the, the narrowest definition, uh, the organic bio input technologies is about a $2.5 billion market right now it's growing at about, uh, 11 and change percent, um, compound annual growth rate. Go ahead. So yeah, so I'm gonna pick up where Kevin left off. It was an interesting story with the predecessor company. They were not interested in doing business domestically. So most of their efforts, uh, most of the relationships they cultivated were outside of the us. And these are the ones that were we're picking up where they left off repairing those relationships. Um, in, in some instances engaging the same, uh, scientific and sales consultants that they use since they were familiar with the products and have the relationships with the end users or wish the is testing the product.
Speaker 4:
And, uh, I'll just kind of go by region and, and give you a little, uh, overview of what we're doing in each. So, um, let's start close to home in Canada. Uh, we do have a subsidiary on at sciences, Canada, and through that subsidiary, um, we're, we're reaching, uh, it's located in Vancouver, BC. We've got, um, we've got significant testing going on throughout BC into Saskatchewan and Manitoba. We currently have a group that operates. I'm going to say that to me, they act like an NGO. They do a nationwide gross domestic product boosting programs. Um, most of these are in developing countries, but they do have a program in place starting in Manitoba with the, uh, the native peoples of Manitoba. So, um, then we will, our product is in their testing there. Uh, when we hit the benchmarks, it's an automatic PO with that group throughout Manitoba.
Speaker 4:
It's, it's hundreds of thousands of acres of land that they're dealing with. And that's just one instance of, of, uh, how we're capitalizing on these previous relationships. We've got a terrific distributor in Mexico. Kevin was instrumental in, in cultivating that relationship. That was not from the predecessor company, although we do have, uh, um, uh, a sales director down there who was associated with, with the previous farm, it knows the product very well had tested it personally. He's actually, uh, a prize bowl judge, uh, which as you can imagine is a big deal in Mexico and he grows his own fodder. So his original test was to use our product on it grow, which is a liquid formulation. You dilute it between five to 10 milliliters per gallon, uh, in water or in other nutrient solution and apply it to the crops. Um, he saw spectacular results, the fodder group much healthier, and he believes that the bowls that ate that specific fodder actually became healthier. He could see visible increases in the health of the animal, secondarily from eating. Uh, and that's, that's really what we're talking about, right? We're talking about growing food, food for animals, food for people, um, uh, crops that are going to be used to develop supplements, uh, you know, nutritional products. And, um, that's, that's, that's really now more than ever with the current, uh, pandemic. You know, people are really waking up to the benefits of, of healthy eating and healthy lifestyle. So we're a very, very timely, um, worldwide, a very, very timely product
Speaker 2:
By the way, a foot, a foot note on Mexico. Um, our distributor down there covers the whole country. Uh, they're, they're mainly, uh, educated in agronomy or plant science, uh, in one shape form or another, uh, there's about 75 salespeople. They cover, uh, four, four corners of, of Mexico basically. And, uh, interestingly about Mexico, about in a single lower, uh, region, for example, when I was down there almost 90% of their products there are for export, um, and most of it to the U S and as the EU and as the U S demand for organic grows, as Jeff said, it's over over 10%, I think it's 11% annually. The, the, their requirements from us down there organic, so have a huge interest. They've had phenomenal, by the way, they ran our product on peppers, chilies, potatoes, lentils, avocados, uh, and some various fruits, strawberries, et cetera. And they had phenomenal results. So we're getting out of the testing phase. Now we're getting very close to order phase and, uh, and we think it's just going to be very big. We don't know, they, it's hard to give you projections on those particular orders because they're in so many crops and they're kind of getting a read back on, who's going to use what to grow, uh, in a very, very near future, but Mexico, very, very large growing region. Yeah, absolutely.
Speaker 4:
The questions Jeff for you, how is the product applied to, how is it applied? Sure. So it's, it's an extremely concentrated liquid. It's mixed with other liquids that you would put on the plant. Sometimes it's just the irrigation, right? Plain water. You can mix our product with, um, it can be used as a foliar spray in, in most instances, that's the most effective application is through some kind of foliar spraying system, but it can be used as a root branch and in the same way that it breaks down the covalent ball of bonds between molecules of nutrients, it does the same thing in the soil as well. So it can, it has soil, uh, amendment properties as well. So there there's, there's certain cases where that might be beneficial for a farmer. And this is part of our services. You know, we have, uh, advisory and consultant service. Pardon me for interrupting your flow continually here. Could you, could you discuss barriers, twins, we, you know, IP and the competitive landscape. Yeah.
Speaker 2:
Well, I'll speak to that a little bit. Jeff, maybe you jump in our formulations are proprietary formulation. It's, uh, almost all. Plant-based our manufacturers here in the us. Um, it's, it's a very specific, uh, way of, of actually creating a product, meaning, uh, it has to be, each ingredient has to be put in a specific order or it doesn't work. Um, we were talking to law firms about, uh, patents and, you know, formulations, but sometimes you end up giving up too much on that. Uh, right now we're under the protection with our manufacturer. Uh, we work with one manufacturer. We don't expect to take be taking this formulation, delivering it anywhere else in the world. Um, so we're pretty, we're very protected right now on this,
Speaker 4:
Right? Just like, like Coca Cola or a WD 40, there's a lot of liquid formulations that just are not going to ever be patented because you'd have to achieve the protections that you're looking for to Kevin's point, you'd have to give up too much of the scanner. What's the competitive landscape. You want to handle that, Kevin?
Speaker 2:
Yeah, sure. You can jump in. So this is an interesting product. We struggled with this at the very beginning ourselves, when we were, we were acquiring this, we looked worldwide and we dealt with, um, and we've got some major scientists on our advisory board. Who've developed what one of our scientists developed products for. Scott's, there's nothing like this in the world. That's a hard thing to say, because as someone who's been funding or building companies 35 years, I'm not a believer in no competition. What I will say, this is there, are there ads, there are Agilents, there's a Melissa fires, there's wedding there's products out there that have some properties of what we do, but there's not a formulation that has combined all the things we do for a plant in one product. So it's really interesting that way. And I don't know if you want to add to that, Jeff it's I get part time I choke on site.
Speaker 4:
I know it's, it's tough, but you know, we, we really do, uh, look hard at the competitive landscape to find somebody who's is, you know, neck and neck with us. One of the things is, is our product Monnet grow, does so many things in a single bottle. So that's that's you would have to use several other products, maybe not organic to get the same results or same benefits. The other thing is it was designed, as Kevin said, as a, as a, an agile ban, an add on to whatever protocol you're feeding that plant. So if you have a certain NPK schedule, you're, you're using microbials, you're using, uh, an organic, uh, fungicide. For instance, you mix that all in a big batch and spray your crops. You put a little bit of our product in with that, and you get tremendous benefit. It delivers those other products so much more efficiently in the plant health has increased in productivity is increased.
Speaker 4:
Pest resistance is increased. So it's, you know, as far as we know, it's, it's tough to say, but it's, it's a little bit of a unicorn right now. Um, will somebody catch up with us maybe? Uh, in the meantime, we're just making a run at the market as hard and fast as we can. Yeah. Okay. There's a little questions, but I want to let you get into a flow. Uh, well, I can just touch on that on the regions where we're active really quickly. Um, we have a director of Asia Pacific sales, his name's, uh, Manfred North streets. He is the former Canadian ambassador to Thailand, Laos, Myanmar, and Pakistan and high commissioner to, uh, Malaysia and Brunei. He has absolute top level connections throughout that whole region. And, um, he had been in discussions with different, um, ag departments at universities in the region with end-use customers, uh, fertilizer manufacturer, second largest fertilizer manufacturer in Vietnam.
Speaker 4:
Um, he's, he's got a huge footprint. He's very familiar with the product. He came from the predecessor company where he was an advisor. And once COVID lightens up a little bit, because some of those, some of those countries are doing okay. Some of them not at all, he's in Kuala Lumpur, uh, and his, his hands are tied as far as travel right now. But once he gets back in the saddle, we we're going to open that region up in a huge way. Um, we've got, uh, an import certificate in Cuba. We've got a Cuban distributor. This was a predecessor relationship that we've revitalized. We had to jump through some hoops with the ministry of agriculture down there. Uh, and we got that all squared away. So we're expecting our first order from Cuba. They've tested us on, uh, on rice, on gladiolas,
Speaker 3:
On, um, tobacco. Uh, I know there were a couple other, um,
Speaker 2:
But by the way, with, uh, with Cuba, our yield increase on their rice production was almost 40% utilize our product.
Speaker 3:
Right. And, and I heard from Ernesto that our water savings on tobacco was close to 80%, which is nuts. Yeah. So there's the string of benefits that we provide and it's not, you know, it's different in each case in each region region in each crop, but, uh, it's an extremely effective product
Speaker 2:
By the way, that country will be addressed through Onnit, Canada, our division and Ana Canada. So, because at the end of this, uh, we do, we do have the availability to work with Cuba through the ear 99, uh, because it's agriculture.
Speaker 3:
Right, right. Um, we actually just signed a, a rep in India. She's a Canadian lobbyists to be Frank, but she has direct connections to the prime minister. She was, she came from the predecessor company as well. Uh, her relationships with, uh, uh, ag ministers in various States in India is really strong. She's worked with, uh, um, I can't remember which university there, when they did the first round of product testing, I should have had that written down, but I don't, but she's, she just signed with us last week. Um, we're going to go full steam in India. Uh she's she's got those relationships queued up and ready to go. The product is a known commodity there, and I will say seven of the States in India have mandated organic protocols for agriculture. They're not taking, uh, and this is, this is something that you'll see all over the world. Uh, various countries are standing up against big chemical ag companies in saying no more. It's, it's, it's too destructive to our, our ecology and to our economy,
Speaker 2:
By the way to Jeff's point. Uh, and on India, our testing was in Bangladesh, it was on rice, again, almost a 40% increase in yield, uh, as well as plant health increases, et cetera. Um, but w one of the things that's happening in countries like Vietnam, me Amar we're we're, we're, uh, we're very close to doing some very, very big things in Mia as a result of, uh, the predator predecessor company against started some business there and then kind of left it, uh, high and dry, but smaller ecosystems can't handle, uh, the pesticides, uh, the chemical, um, agricultural products, uh, in some of these countries, you have one waterway that, that people drank from or live from, and, and also have to use for irrigation. And when you bombard that smaller eat those smaller ecosystems with the chemicals, uh, w without mentioning any of the big company names, and we've seen a lot of them in the, in the news that are getting banned now, their, their ecosystem can't handle it. They're just not large enough. And, and, and they, it causes incredible damage, not only to the land, but to the, uh, to, to, to the people that are living there, uh, from a health standpoint. And they can absorb, uh, that, that type of, uh, uh, monetary or eco, uh, uh, financial disaster,
Speaker 3:
You know, one, one side benefit of, of our, our global, uh, growth plans is that it's a built-in hedge. Um, you know, we can, we can shift focus to regions where, uh, crops are fetching a higher dollar amount or, um, shift according to weather patterns. So from a business continuity perspective, it's very important. And for us to, to just not be a re uh, you know, a local or regional player, um, and, uh, you know, I can go through some of the other, um, areas that we're in we're, we've got, there's work to be done in, in Columbia, in particular in Brazil. There were some predecessor relationships we need to pick up on. Um, Kevin mentioned Myanmar, we've got an import certificate and Myanmar Manfred's got to get over there and, and, uh, light that distributor back up. That was, uh, I believe a three-and-a-half $4 million initial order, um, waiting for us there.
Speaker 2:
Yeah, I mean, me and Mara is interesting because again, the predecessor company did a lot of work there and, um, and had some phenomenal results and, and great yield increases again, and kind of left it high and dry. So that one took us a while. I was actually going to be on a plane to me, Amar and in the March timeframe. And, um, everyone put the stop sign up. So I, I stopped flying. Um, our, uh, one of our most exciting Jay, Jeff, you don't mind if I go into one of our most exciting opportunities staring us in the face, and by the way, we're going to get to the us in a minute. Uh, we're not ignoring our backyard, of course. Uh, cause the question would be why he's spending money and time, uh, fetching all over the globe when you, when you live in one of the greatest growing States and in the U S um, but China, we have two groups that have approached us that have tried our product.
Speaker 2:
Um, ironically, the product was used initially on hemp and China's government is now getting into hemp and wants to be, uh, wants to be the largest producer of CBD in the world. Uh, we eradicated a problem. They were having, uh, they were having a problem with spider mites utilize that product because of our input ability into the leaf. We were able to drive product to the underside where your spider mites live and basically eradicated their spider mite problem. They were elated. Uh, they now want to not only invest in us, but, uh, distribute our product throughout all of China. Uh, the one group that wants to distribute our product and is interested in taking us is actually an agricultural while they're a fertilizer manufacturing company who is very familiar with, with products that have input ability or, or have a Agilent or wedding wedding agent type of abilities.
Speaker 2:
So incredibly exciting. Um, they do very, very large business in China. Um, simultaneously we have another group that's approached us, uh, who runs who's, I guess I shouldn't get into their industry because of disclosure reasons, but in norm, just an enormous industry that they're involved in already. And they want to take us through the country and, and work from the top down with the government to actually set and a universities actually set organic protocols or standards for their country. Uh, this gentlemen has that type of power in, in China. Uh, he's at the top 300 family level. So, um, that would involve an investment, uh, minimum order, a pretty sizeable order. And China China's, you know, is, is a very, very large country with, uh, a lot of areas of their country now going organic because they are having a, uh, ecosystem disasters in regions throughout all of China, just because of ignoring, uh, anything and everything for, for decades. So that's incredibly exciting for us. Um, it will result in some really big business, ultimately, uh, our backyard. Uh, Jeff, why don't you talk about the two gentlemen? Uh, we just brought on, uh, both, uh, you know, big names, uh, in the organic space, uh, for long for decades.
Speaker 1:
I have a final question. I have a question I want to add, which is, I suppose, situation, is there a burn rate? What level of, uh, what's that situation as of right now,
Speaker 5:
That's probably what the best parts are now. We're happy to answer that we're happy to is that we we've, uh,
Speaker 2:
Uh, w w you know, this will change as we go into revenues, but up till now, we've maintained an incredibly, incredibly low burn. Uh, we have a lot of people on board, the company, uh, for equity participation, uh, in lieu of, um, uh, salaries. Uh, so we're not, you know, nobody in here is drawing big salaries. This is not about, uh, you know, living off of the investor's money, but rather going as far as we can, uh, in as little as we can. Um, uh, that's probably not the best way to put it, but using as little capital as possible to get to revenues, we're now at the revenue stage, the burn will change. Of course, you're going to have people to support the sales, uh, and that requires staff that, that will, you know, the type of employees are not gonna be able to, uh, take equity in lieu of a monthly salary, a weekly salary, but we've done a lot for a little, a lot.
Speaker 4:
Absolutely. Um, yeah. So let's look at the U S uh, we've got two gentlemen who, uh, our, uh, our chief scientist, chief scientific advisor Lynn Griffith Jr. Is, is a nationally recognized agronomist. He's, uh, he's a specialist in ornamental and turf. Uh, he also does, um, farm consulting. He, uh, you know, this resume is filled with big names that you might recognize. He was in charge of the turf for the Miami dolphins, for the Smithsonian, for Buckingham palace, for many of Trump's properties for a Walt Disney world, the list goes on. He, uh, he was an advisor to the predecessor company. He was part of their road show team to Southeast Asia. He knows this product probably better than we do from a scientific or a agricultural side. And he is, he is just adamant about, uh, the success of, of on it sciences. He's, he's a fantastic resource for us. He's making introductions, uh, for us right now to potential acquisition partners, which we can touch on a little bit later. Um, in addition to Lynn, uh, we just brought on board a gentleman.
Speaker 4:
When you say acquisition partners, you mean targets acquisition. Um, yeah, so, uh, the second person who is helping us with the us, uh, uh, part of our business plan is Jim Brosh. He's our national sales director. He was the number one, uh, name that came up from our manufacturer. We asked our manufacturer who who's thought guy out here, uh, for, for organics. And they said, Jim, you've got to get Jim. So he, um, he spoke with our manufacturer, came up to speed with, with our product. He knows Lynn, uh, they discussed it and he agreed to come on board. He has us in, uh, trials with the university of Florida through a private group, uh, called Glades crop for a tomato trial right now. He's got samples out to his book of business. Um, I believe that we are very close to signing with, uh, a major the top organics, uh, distributor in California, which is one of his, his, uh, close customers. Uh, so he's been a tremendous asset to us and is really going to drive growth domestically. Um, the question that's come up in this screen here, which is, you know, this sounds like a really compelling company, so why the hell did the other guys give it up? What was, what was the Kevin was closer to that than I was, so he could take that one.
Speaker 2:
You see me smiling. Um, I wasn't smiling then the other company with all due respect to anybody, who's a scientist. This call, um, was run by a scientist. The, uh, company was publicly traded. They probably should not have been, uh, nobody within the company had any, uh, public company, uh, background or experience. And, um, and just quite honestly, uh, funds were really put in the wrong places. I don't want to accuse them of misappropriation, just, just poor decision-making on, on where funds went. Uh, for example, they went to, and this is just one example, and I'll stop there. I don't want to belabor the point. Uh, and remember we were, I and R and other gentlemen were investors in this company. Um, so we, we looked, we looked at this, you know, also the way you would look at this scratching your head, but they went to Asia to sign up some distribution, Mia, Mar, and some other places they had an incredible audience would probably about, uh, almost a hundred people, uh, from all over the age, you know, Vietnam, Myanmar, China, Japan, et cetera, et cetera, et cetera they had spent. I think that trip costs them $150,000. That's a $10,000 trip. Okay. That's my example. I could go through a lot of, um, you know, again, uh, you know, crisis opportunity as, as they ran out of funding and came to us for more, we had a decision to make that we support this re help restructure the company with them willing, or do we look at, you know, acquiring this technology? Uh, and the decision really came down to acquiring the technology. Uh, some companies are sometimes are beyond help and I'll just,
Speaker 3:
It was a soft landing for their shareholders is, is really the, the net result of that.
Speaker 2:
That's right. So then Jeff, do you, have you finished or, cause there are other questions from the audience,
Speaker 3:
Let's hear it from the audience and, uh, um, maybe they're tired.
Speaker 2:
We getting pushed back politically or otherwise, you know, like big ag or are we okay with that? Yeah,
Speaker 3:
Well, as an organic company, uh, we have very little resistance. In fact, uh, other ministries of agriculture outside of the U S are actively looking for companies like ours and evaluating company like ours, we're being looked at not just at the, at the, you know, distributor or consumer level, but, but by these, these government, um, agencies, uh, to, to, so to answer your question, we have very little resistance politically, in fact, quite the opposite. Uh, we have not had any issue with, with other ag companies. Um, the, the other input companies, ag companies we've with, we
Speaker 4:
View as partners or, or, uh, you know, since we are a, um, uh, an add on product.
Speaker 2:
Yeah. The organic movement is global or all natural, and yet it doesn't even have to be certified organic, all natural. Uh, you know, once we explain that we're a plant-based product, uh, in many places, the, the certification, they don't go through the process. What they, what we found is, um, if you're certified here in the U S by the way, I think we're certified in 42 States. Yeah. Or more,
Speaker 4:
Yeah, yeah, yeah. We're, we're, we're we comply with the USDA guidelines for registered organic input that was certified through Washington state department of ag, which is one of three organizations that the USA USDA allows to assign that certification. And we're just now waiting to hear back from California, because that's going to be our big, biggest organics customer
Speaker 2:
Domestically. And we're almost, we're about 90% of the way through an, any, each, each state you file separately, uh, for organic. And once you're, once you're registered organic or certified organic, uh, you just maintain your filing every year. And I, it's not that expensive. Uh, I think, you know, some States, they all vary, but a hundred dollars, 150, $300. Yeah. It's not,
Speaker 4:
Yeah. A double barrel question. Really one is, what's the story so far on high value quote like cannabis specifically because in the us and elsewhere, that's a fast growing field.
Speaker 2:
Yeah. Um, well, okay. So we've had a lot of testing very early on, uh, in, in the cannabis space, in the hemp space, uh, with phenomenal results because high value crops, uh, you know, a 30% increase in yield on, uh, cannabis, for example, like one plant, uh, I'm just giving an example of what, what we've, you know? Yeah.
Speaker 4:
We've got we, I can, you know, this is easy, I've got one, we've got one customer in Oregon. He's a, he's a master grower. He's been using our product for over a year. He spends $2 per plant and his increase in yield, just the Delta, the increase in yield is worth $195. Right. So that's, that's in real simple terms, a single plant, how much does it cost? What do I get out of it? Right.
Speaker 2:
Yeah. Yeah. Yeah. And by the way, if you think about at one plant, typically it'll give you about a quarter pound of, of yield. And it just depends on, on a price per pound in that region. But if you, if you create 30% increase, uh, you know, your crease creating another $45 at 2045 pounds at 2000 a pound, you know, um, not 45 pounds, but 45, uh, another 45, 30 to 45%, 45% increase on the price. So you're the numbers go crazy. I get excited when I talk about it. It's, it's, it's really,
Speaker 3:
Uh, you know, we did a little internal ROI study on hemp and cannabis and couldn't believe the numbers, but they're substantiate. I mean, our, our, our, the people who use our product and tested on those plants, uh, swear by it up to 40% increase, I'd say 25 to 40% increase in yield. And it's just a phenomenal product. It's a, it's a much higher quality than, uh, something that's using normal input
Speaker 2:
Protocols, by the way, one of the things that's very, very, very important for everyone on the call to understand, we never ask anyone to change their growing protocol. We never ask them to get rid of it or to change their nutrient or their, or their fertilizer or their biocide or their pesticide. All we do is ask them to utilize our product in conjunction with their current feeding curriculum. And I'll tell you why that's important. Go ask a farmer to change his whole protocol. After he spent years dialing it in, it's not going to happen. Remember what our product does, it's a friend to everything, every product, whatever it is you're trying to get into the plant. We help it get, get into that plant with more efficiency. So if it's a pesticide and you're trying to deliver that into the leaf, so it has more efficacy, stays there longer and gives you that more sustained pest resistance.
Speaker 2:
We do that. If it's a nutrient that's in the soil, um, w we deliver our product into the soil with water or the nutrient mix, and a, by the way, they end up using less water. They end up using less nutrient because we create efficiencies. So we're friend to all companies where we really don't pose a, uh, competitive scenario, uh, with any of these companies. So we really don't, uh, it's not obtrusive to a, to a farmer because they look at us like, okay, just add it to what I'm doing. That's not a hard thing to ask someone to do. So, two, two follow up questions. One is, uh, one of the people in the audience, perhaps others would like to know how to get their hands on a test, to sample or sample, to test or share. We can do that
Speaker 3:
So they can talk, contact us. And we're happy to provide,
Speaker 2:
Please, somebody put your emails in the chat so they can be grinded by viewers. Um, Capitol has placed directly any second. Second point is, this is a question I'm not sure I understand all the nuances here, but how does your product implant users with not using a hydroponics and aquaponics aeroponics or other environments contain growing? I suppose a lot of that. Sure. Kevin, you want to address that? I, you know, yeah. So again, really, it's not however you're growing and in whatever form, whether you're a drip, a root trench, a foliar feeding, hydroponics, et cetera, we're agnostic to that. You add us to the, if it's hydroponics of water, and again, we'd have to look at how many gallons are circulating, and that becomes a whole separate discussion. And we'd like to have that offline, but we can work with hydroponics. We can work with aquaponics.
Speaker 2:
We can work with drip feed. We can work with foliar feed. A matter of fact, interestingly enough, we found in the cannabis space, it seems like most people are doing a combo of, of drip feed in the soil or soil root trench and foliar feed. Um, but a lot of foliar feeding and we do on believable with the foliar feed, uh, feeding, you know, feeding the plant from it's by spraying leaf and allowing that to absorb top down. So, um, you know, just give us a call. That's, that's kind of an offline discussion, but yes, we can address all that.
Speaker 1:
So couple more items has been a request for the cap table, which is kind of hard to display in this context, so
Speaker 4:
I can talk through it. It's yeah. I mean, I can, I can just do a high level on the cap table. Yeah. We, we, we recently, uh, had a two for one stock split. Um, so right now there's approximately 25 million shares issued and outstanding, and we only have one class of stock. It's all common stock. So when I say stock that's, it's all one thing. Um, about 11 million of that is held by founders and insiders. Uh, we had a convertible note round and some early family and friends, uh, investors that came in for about, uh, 7 million. And, um, then a recent, uh, of the convertible note round was 4 million. And then, uh, about 3 million shares in a recent, uh, reg [inaudible] that preceded this one. So about 25 million all out. Okay.
Speaker 1:
Thank you. So then you should proceed is to scale the business in marketing and sales. All I surmise from what we've been discussing,
Speaker 2:
Business marketing and sales. Um, we have several acquisition targets that we're now taking a look at. Um, and, and there's going to be a lot of support for, for, for each and every country as orders come in. Um, so, so we really want to put people, uh, sort of feet on the street and each, each location or each country, which is very important. And, uh, and there's a couple of other products that we're, we're, uh, from our know that we're working with on our manufacturer. So I could have cost a lot. It's not heavy R and D, but there'll be a little bit of expense in getting products out, shipping it, testing it, having people try it, getting
Speaker 4:
The yields, getting the results in this space. Uh, you don't launch [inaudible], you kind of distribute product, uh, quite a bit for free, um, you know, for a little time to make sure you're getting the results in each and every crop in each and every time or what crops it really works on. So, um, you know, there's a cost associated with that.
Speaker 1:
Are you planning to keep the share price fixed for this raise or to change it? Well, um, you know, that is
Speaker 4:
One of the interesting things about, uh, the reg D five or six C offering we have in front of everybody right now, it's it came out at 70 cents. Uh, we had some good news and push the price and valuation up or at 75 cents. Right now we can certainly scale that up is, uh, you know, we lock in, uh, one or both of these deals in China. I feel that would affect our valuation and therefore we would possibly consider raising the stock price. Um, yeah. Yeah, I'll, I'll throw on to that. Um, with the orders that we believe we have, uh, forthcoming, um, and at least three of the countries we mentioned, um, without a doubt, our, uh, our CEO and our, our, our board, who's got a lot of finance background and stated where we're taking this valuation of, um, China's going to be very, very large for us. Uh, Mia Mar has orders forthcoming tubas, middle. I don't want to say any day, cause you never know, but, uh, we we've been expecting an order for a little bit now. Um, and now Canada coming on board and then this distributor out of California, you know, again, we're in agriculture, one order can, can take you to a hundred million dollar valuation on this company easily.
Speaker 1:
So then somebody asked how many authorized shares are there, which I find in an amusing question, just cause it's a very specialized question. Really?
Speaker 4:
It's a hundred, a hundred million authorized.
Speaker 1:
Yes. So I think we're getting close to the end of the, of the discussion here. I'm not seeing too many new questions and follow-ups obviously, um, anything else you guys you guys would like to cover before we wrap?
Speaker 4:
I would just like to, to, um, you know, reemphasize that organics is on a tear right now, it's, it's, uh, uh, critical importance for the health and wellness of everybody in the world to, uh, the ecology, especially these smaller countries, um, where they can't absorb the chemicals as readily, but even in China, even in the U S we've got tremendous problems with our soil health because of the continued use of, of, uh, chemical products. And I think that's going away. I think it's, it's, uh, you know, it's, it's a big shift in the industry. You know, we've got to shift away from, you know, eventually get
Speaker 2:
Off the fossil fuel, um, evolutionary process. We need to do things differently as an investor. I would look at it this way. I'd walk through the grocery. We've all seen whole foods sprouts, all the, you know, the, you know, if you're out here on the East coast, it's other, other, uh, uh, grocery, uh, going more and more growth or, you know, blowing up and, uh, in a positive way on a sales revenue score counts, ties, walk through the stores, take a real look at boarding, like all natural made with all natural organic, uh, made with organic and go study products. And then what I would do is look at it and go, how do I participate in this explosion? And yeah, you can invest in whole foods, which I think now, and by Amazon, and you can, you can, uh, look at, you know, maybe sprouts.
Speaker 2:
I don't know if they're public, but maybe they go public, but how do you really invest in, in, in the organic explosion? And, and, and by the way, if you look at organic that's, that becomes the other part of, part of another explosion, which is personalized health people taking health into their own hands. And we're seeing more and more of that now, uh, today as a result, the COVID, so go backwards. How do you get there growing organic? How do you get there? You've got to have a product that can deliver the yield and the healthy plan that you're getting from a GMO or, or traditional farming, meaning, uh, you know, one, one, one plant tomato plant gives you the three pounds that you would expect, but organically. And that's what we do. So we're, we're a play on health. We're a play on the explosion in organic we're play on, uh, even personalized health. There was, can people buy the product to use in their bank, in their garden?
Speaker 3:
We were focusing on, on, on commercial application on large scale farming operations first, um, we're considering, uh, the possibility of white label partners who would take our product through retail distribution for, for, you know, home gardeners, uh, in that kind of end use. But right now, our focus with such a small team, we have to be elephant hunters right now. And just to add on to what Kevin was saying about the market opportunity, uh, you know, it's, it's such an important market and it's, and it's such a strong growth phase right now. And you can look all day long and not find a small, agile growing company with a very modest valuation where you can get in for a reasonable amount and participate in, in this huge growth sector. It's just, it's just really tough to find. Um, you can find tech deals all day, but if you like, if you like gag, what are you going to do?
Speaker 2:
That's good. There's a question about the company being a private. Yes, it is private.
Speaker 1:
So this is a Reg D five Oh six C offering into a privately held company. Any other questions? I think not. We're wrapping up here. Yeah. Thank you so much for joining and thanks to, uh, to Kevin and Jeff. Great presentation. Really appreciate it. Thanks to the audience for showing up. Hopefully you found this worthwhile and informative, and I can tell you by experience that Kevin and Jeff are very available and happy to talk with you, uh, whether it's testing and experimentation or, or investing to learn more about the company. So thank you very much again, thank you. Take care, guys. Have a happy holiday. Bye bye. Cheers.
THIS TEXT TRANSCRIPT HAS ERRORS IN IT THAT WERE CAUSED BY THE SPEECH TO TEXT CONVERSION SOFTWARE WE USED. DO NOT DEPEND ON THE TEXT TO BE ACCURATE. WATCH THE RELEVANT PARTS OF THE VIDEO TO MAKE SURE YOU ARE PROPERLY INFORMED. DO NOT DEPEND ON THIS TEXT TRANSCRIPTION TO BE ACCURATE OR REFLECTIVE OF THE STATEMENTS OR INTENT OF THE PRESENTERS.