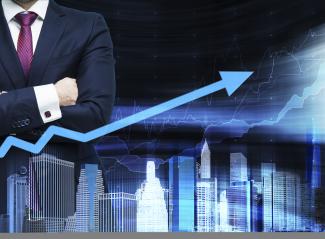 When you are ready to start talking to investors about your startup, one of the most challenging parts can be just that: actually talking to the investors and getting them on board with your products.
Many investors receive dozens of pitches and inquiries every week and don't have the time to meet with each and every person who reaches out to them. In many cases, a first-time entrepreneur will speak with at least 50 investors before finding one that provide the funding. Talking to an investor isn't always an easy feat, so we've included some ways to make it easier to talk to an investor and convince him or her to invest in your startup.
How to get investors for a startup
As mentioned above, it's not always easy to get funding for your startup. The good news is there are countless resources that can help you find the best investors for you. Take a look at these four steps we came up with to make it easier for you to get meetings with the right people.
Set up a Crunchbase profile:
This is a great site for a lot of reasons. You want to sign up and fill in your profile information. Include information such as the facts about both yourself and your business and what an investor might be looking for that will connect to you. You will then be able to share it with others and along the way this may lead you to to investors who might be interested in what you have to offer.
Make a list of investors you'd like to meet with:
Start by making a list of possible investors who you feel would be most beneficial to meet and talk with about your startup. Enter the names into a spreadsheet and add notes and bits of information such as what investors they've helped, personal information, mutual connections and other relevant investments that might be helpful later.
Go through your networks:
Finding an investor in a friend or a family member isn't a hard sell because they know and believe in and want to support you. Remember that if you take this funding avenue, it's essential to keep your personal and professional relationships separate. Get everything in writing and explain the risks involved in investing in a start-up. Don't risk losing friends and family over investments.
Make yourself accessible to investors:
As much as your startup wants to find great investors, investors also hope to find great companies. You need to give investors a reason to come to you. This means you should spend some time putting yourself out there.  There may be times you will get turned down by investors or not hear back, but don't let that get to you.
What more do I need to know?
All in all you're going to spend a lot of time trying to catch the eye of an investor and you'll hear a lot of "Nos" -  but try not to get discouraged. Follow up with emails and be prepared to put in a lot of effort. That will make the first time you hear "Yes!" that much more exciting.
Rod Turner
Rod Turner is the founder and CEO of Manhattan Street Capital, the #1 Growth Capital service for mature startups and mid sized companies to raise capital using Regulation A+. Turner has played a key role in building successful companies including Symantec/Norton (SYMC), Ashton Tate, MicroPort, Knowledge Adventure and more. He is an experienced investor who has built a Venture Capital business (Irvine Ventures) and has made angel and mezzanine investments in companies such as Bloom, Amyris (AMRS), Ask Jeeves and eASIC.
www.ManhattanStreetCapital.com
Manhattan Street Capital, 5694 Mission Center Rd, Suite 602-468, San Diego, CA 92108.