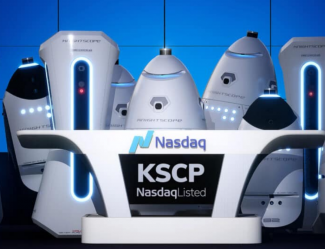 Knightscope Raises $22.36 Million Regulation A+ Public Offering, Begins Trading On Nasdaq
Knighscope (NASDAQ: KSCP), a developer of advanced robot security technologies focused on enhancing security, raised $22 million through the sale of over 2.2 million shares priced at $10.00 per share on Thursday, Jan 27th.
The stock suffered a down day when listed on Thursday and then traded up nicely on Friday, Jan 28th, with the NASDAQ up limit circuit breakers kicking in twice. As of Friday after the close, the stock was quoted at $16.
I congratulate the team at Knightscope for doing a very wise thing. On Friday, the day after they listed, they announced a major new customer contract which made Knightscope more attractive at a time when many newly listed companies are vulnerable. I advise all our clients that intend to list to take actions like this - it's an important part of being publicly listed that you protect your company from naked shorts placed by stockbrokers.
"We've brought on thousands and thousands of new investors in Knightscope as we embark on the second chapter of a very long book in helping to make the United States of America the safest country in the world. I am forever grateful for our relentless team and the 28,000-plus investors that helped write the first chapter in our journey – a heartfelt and sincere thank you," said Knightscope CEO William Santana Li.
"We are thrilled to be a part of this historic moment as Knightscope leads us into exciting new territory where companies that utilized Regulation A+ for their initial capital raises can graduate to National Securities Exchanges to access the capital markets while providing liquidity to the initial supporters and investors," said Digital Offering LLC (Underwriter) managing director Mark Elenowitz.
Knoghtscope has completed multiple Reg A+ offerings, and I commend them for the way they have made their security robots look gorgeous in their marketing programs. It's not easy to accomplish that with robots!
This is the first Reg A+ IPO to a major exchange in some time, and I expect we will see a number of other companies use Reg A+ to IPO to the NASDAQ in 2022. The market is hungry for strong new companies that address large markets, and Reg A+ is an easier and less costly route to IPO than an S-1.
Congratulations to all involved in this successful raise and IPO!