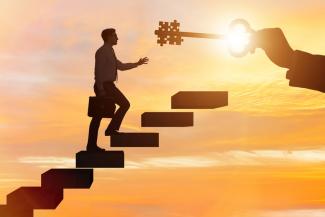 Dec 20th, 2018
Major positive news today for those who are interested in Reg A+ funding, as the SEC has announced that reporting companies that are already publicly held can now utilize the Regulation A+ exemption to raise capital.
Many have waited on the decision, and the final rules and amendments will appear in the next publication of the Federal Register, which will be released today, December 20, 2018.
For those who are unaware, Reg A+ was first set in motion by the SEC in July 2015 and has been successfully used to raise capital for relatively early stage companies and has also been used as the IPO method to the NASDAQ and the NYSE by more than ten companies since June of 2017.
Until today companies that are already public and that deliver on their SEC required reporting obligations have been barred from Reg A+ - but they are now allowed to use the exemption. This increased scope for Reg A+ will lead to more established, already-public companies making secondary offerings via Reg A+, which will help strengthen the ranks of US Small Cap businesses on the NYSE, the NASDAQ and on the OTC Markets.
I expect that the increased awareness of Reg A+ from this expansion will further accelerate it's use and also bring new legitimacy to Reg A+ fundraising.
SEC Chairman Jay Clayton offered this statement: "Regulation A provides an exemption from registration under the Securities Act for offerings of securities up to $50 million in a 12-month period. The amended rules will provide reporting companies additional flexibility when raising capital."
This marks a huge day for the Regulation A+ funding sector, which many people believe can accelerate the growth of midsize companies better than any other mechanism, given the fact that it allows cost-effective access to capital via online offerings to investors of all wealth levels, and provides a viable route to growth capital for entreprenuers whose businesses do not fit Venture Capital or Private Equity, and those who want to stay at the helm of their business.
The specific rules amended include Securities Act Rule 251, and Securities Act Rule 257.
Rod Turner is the founder and CEO of Manhattan Street Capital, the #1 Growth Capital marketplace for mature startups and mid-sized companies to raise capital using Regulation A+. Turner has played a key role in building successful companies including Symantec/Norton (SYMC), Ashton Tate, MicroPort, Knowledge Adventure and more. He is an experienced investor who has built a Venture Capital business (Irvine Ventures) and has made angel and mezzanine investments in companies such as Bloom, Amyris (AMRS), Ask Jeeves and eASIC.
www.ManhattanStreetCapital.com
Manhattan Street Capital, 5694 Mission Center Rd, Suite 602-468, San Diego, CA 92108