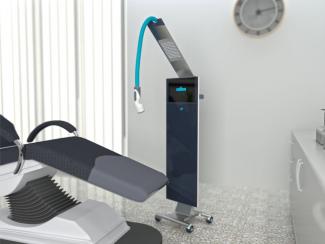 Tattoos have existed for thousands of years, but they have never been more mainstream that they are now. Specifically, a recent study by the Pew Research Study concluded that nearly 40% of adults born after 1980 have a tattoo of some kind. However, that doesn't mean that they necessarily love their tattoos over time. For example, a recent Casino.org survey concluded that roughly half of all men who get tattoos actually end up regretting it.
This is good news for Soliton, Inc, a Houston-based medical device company in the pre-revenue stage that seeks to address the multibillion dollar tattoo removal market. The company has announced the pricing and launch of its initial public offering (IPO) using Regulation A+, issuing 3 million shares of common stock at a purchase price of $5 each, hoping to raise a total of $15 million, (with a minimum raise set at $7.5 million) and list on the NASDAQ using the ticker symbol SOLY. If completed, this will be the first Reg A+ IPO to list on the NASDAQ or the NYSE since February 2018 (list of prior Reg A+ IPOs).
Soliton is unique in that it seeks to remove tattoos using a proprietary shockwave technology, instead of the traditional laser tattoo removal technique that is often criticized as uncomfortable, expensive, and time-consuming.
Soliton's Rapid Acoustic Pulse (RAP) device not only can dramatically accelerate the process, but the company has found in recent clinical trials that the device may have applications with for reducing cellulite appearance and improving skin laxity. As a result, Soliton - founded in 2012 - has begun a collaboration trial with a multibillion dollar global aesthetics company in hopes of entering the fat reduction sector.
A typical tattoo removal can take as many as 1-2 years and as many as 10 office visits. Soliton aims to improve customer satisfaction significantly. In a recent clinical trial, 100% of patients were able to completely remove their tattoos within just two or three office visits.
Boustead Securities, LLC is serving as lead underwriter for this offering.
See the list of service providers on this offering here.
Soliton Inc. (SOLY) has said that it expects the offering to close on or before Dec.31, 2018. This is their Offering Circular.
 
Rod Turner is the founder and CEO of Manhattan Street Capital, the #1 Growth Capital marketplace for mature startups and mid sized companies to raise capital using Regulation A+. Turner has played a key role in building successful companies including Symantec/Norton (SYMC), Ashton Tate, MicroPort, Knowledge Adventure and more. He is an experienced investor who has built a Venture Capital business (Irvine Ventures) and has made angel and mezzanine investments in companies such as Bloom, Amyris (AMRS), Ask Jeeves and eASIC.
RodTurner@ManhattanStreetCapital.com
www.ManhattanStreetCapital.com
Manhattan Street Capital, 5694 Mission Center Rd, Suite 602-468, San Diego, CA 92108