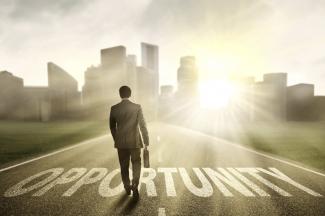 Summary of Regulation A+ Title IV
What is Title IV of the JOBS Act?
Title IV allows startups and later-stage pre IPO companies to use equity crowdfunding platforms to raise as much as $75M from both accredited and non-accredited investors.
Title IV is broken up into two tiers, Tier 1 and Tier 2. Tier 1 allows you to raise up to $20M while Tier 2 allows you to raise up to $75M. Check out the key differences between the two tiers below.
Tier 1 - Raise up to $20M 
Anyone can invest worldwide
The company can publicly advertise
Financials required
Must register and satisfy Blue Sky laws in each state that investors live in
No limit on investment amount by main street investors
Tier 2 - Raise from 0 to $75M
Anyone can invest, worldwide
The company can publicly advertise
No state registration required
Requires Audited Financials
Non-accredited investors are limited to 10% of income/net worth per year
Can anyone invest?
Yes, now anyone can invest in startups if they fundraise under the Title IV Regulation A+ exemption.
Do I need to verify my investor status?
No, but If you are an accredited investor you will have more flexibility about how much you can invest.
What steps do I need to take with the SEC if I want to raise capital using Regulation A+?
See the steps below for Tier 1 and Tier 2 of Title IV:
Tier 1
File a disclosure document with the SEC and get qualified
Have your financials reviewed
Must register for Blue Sky laws in all states investors invest from
Tier 2
File a disclosure document with the SEC and get Qualified to be allowed to make the offering
Provide audited Financials for up to 2 years prior. (for a company that was started 6 months ago, it files 6 months of audit history)
Disclosure requirements: annual, semi-annual, and current reports
What restrictions are there for non-accredited investors investing in Reg A+ deals?
For Tier 1, the investor has no restrictions on the amount they invest.
For Tier 2, non-accredited investors have caps on how much they can invest. They can invest a maximum of 10% of their annual income/net worth per year, depending on which is greater.
Rod Turner
Rod Turner is the founder and CEO of Manhattan Street Capital, the #1 Growth Capital service for mature startups and mid-sized companies to raise capital using Regulation A+. Turner has played a key role in building successful companies including Symantec/Norton (SYMC), Ashton Tate, MicroPort, Knowledge Adventure, and more. He is an experienced investor who has built a Venture Capital business (Irvine Ventures) and has made angel and mezzanine investments in companies such as Bloom, Amyris (AMRS), Ask Jeeves, and eASIC.
RodTurner@ManhattanStreetCapital.com
www.ManhattanStreetCapital.com
Manhattan Street Capital, 5694 Mission Center Rd, Suite 602-468, San Diego, CA 92108.