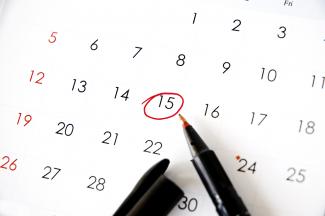 Timing Schedule Guide and Summary for Reg A+ offerings on Manhattan Street Capital. 
Step 1 Choose which funding method would be the best fit for your company, it depends on several different factors. Get legal advice on the details. We can recommend you to a securities lawyer. Select a marketing agency that will manage your 360° marketing campaign. We will introduce you to experienced marketing agencies. If the company's consumer appeal is not clear, we may recommend doing a RegA+Audition(TM)  prior to the offering. 
Step 2a The company decides if to use an underwriter/broker-dealer. 
Step 2b MSC introduces the company to  Auditor with experience in Reg A+. The company selects, contracts, with the auditor and gets the audit underway. This item is critical path because the initial SEC filing cannot be started until the two-year audit is complete. Audit duration will depend on the structure and how new the company is. ~15 to 90 days likely.
Step 2c Audit underway, sign up marketing agency and legal service provider, they start preparation. Legal service gathers documents from you and begins preparing Form 1-A. Audit underway, sign up marketing agency and legal service provider, they start preparation. Legal service gathers documents from you and begins preparing Form 1-A.
Step 3a Form 1-A Filing with SEC, in parallel with the Marketing agency building the offering pitch on Manhattan Street Capital. SEC filing can take 90 days when conducted well with rapid responses to SEC questions. Work starts while the audit is ongoing. (The SEC qualification depends on several factors, it can take longer than the estimated time.) 
Step 3b Marketing agency builds offering pitch on Manhattan Street Capital, video, PR, graphics, social media accounts, advertising.
Step 4 SEC Qualify filing and the company go live to investors through underwriter on MSC. Start the acceptance of capital. ~Audit+ 90 days
Step 5  First Closing when $ raise is sufficient, judged by the company if it exceeds SEC Qualified minimum. The initial escrow fund deposits are transferred to the company's accounts. The SEC will Qualify offerings with zero minimum in many cases.
Step 6 Marketing continues till you decide you have raised enough capital, but no more than the maximum $ the SEC qualified. Say a further 3 months to get to maximum allowed. Maximum time allowed under one SEC filing is 12 months. The company may pause their offering and reopen during this time. ~Audit+ 160-180 days

Summary view timeline for a  Reg A+ offering via Convertible Notes
There are many aspects of the schedule that are adjustable according to confidence and success level. This is a Summary schedule that is condensed and simplified. Each offering is unique and timing will differ.
When the Qualified offering goes live, until the minimum $ accepted by the SEC is reached, no money flows to the company. The SEC has shown to be open to zero minimum offerings, which helps in this regard.
Rod Turner
Rod Turner is the founder and CEO of Manhattan Street Capital, the #1 Growth Capital service for mature startups and mid sized companies to raise capital using Regulation A+. Turner has played a key role in building successful companies including Symantec/Norton (SYMC), Ashton Tate, MicroPort, Knowledge Adventure and more. He is an experienced investor who has built a Venture Capital business (Irvine Ventures) and has made angel and mezzanine investments in companies such as Bloom, Amyris (AMRS), Ask Jeeves and eASIC.
RodTurner@ManhattanStreetCapital.com
www.ManhattanStreetCapital.com
Manhattan Street Capital, 5694 Mission Center Rd, Suite 602-468, San Diego, CA 92108.