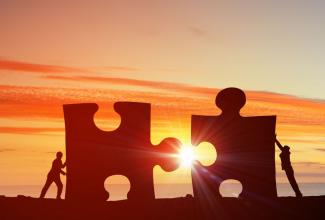 Muscle Maker, Inc. Reg A+ IPO Raising $20 mill at $51 mill pre-money valuation, plans to List on the NYSE in January. Underwritten by Tripoint.
Muscle Maker Grill is a leading healthy fast-casual restaurant brand that acquires and operates company-owned restaurants as well as franchises its name and business system. The company provides healthier versions of mainstream-favorite dishes for everyone. While a typical fast-casual brand restaurant has two to three revenue streams, Muscle Maker Grill executes on eight, including dine-in, take-out, delivery, catering, grab and go kiosks, and food trucks. Check out the offering here. 
AnestaGel™ Accepting Accredited investors now. Disruptive Non-Opioid Surgical Analgesic.
Limited opportunity to invest in InSitu Biologics' AnestaGel™, a patented non-opioid pain relief drug based on technology created by scientists at the Cleveland Clinic.
22 US Patents Issued.

20 Bill market.

Raised $343k in first 7 days live.

$4.80 and $4.90/share capacity already filled. Limited capacity at $5/share.
How to invest; Make a reservation from the offering page, you will then receive a private invitation to invest from InSitu Biologics, in the sequence that your reservation was made. 
View their Offering Circular HERE   
Skydrop™ Smart Sprinkler Controller RegA+Audition(TM); Cloud-based integrated interface that uses real-time, neighborhood-level weather data along with detailed zone settings, to dynamically adjust the duration and frequency of water cycles.
With an estimated 100 million people in the U.S. experiencing drought conditions many states, municipalities, and water districts have been tasked to reduce water use. Fixed watering schedules and improper watering techniques are responsible for up to 50% of the landscape water wasted.
Reduces water bill on average of 35%

Proprietary algorithms

Designed to further control outdoor automation

Integrates with top Smart Home automation products 
Radiant Pain Relief Centres RegA+Audition(TM); Successful Pain Treatment without Needles or Drugs. Safe, Consistently Effective Results
91.4% of all patients complete at zero or near in pain score

Technology tested and proven at the Mayo Clinic and Johns Hopkins University \ 
We encourage you to engage with and give suggestions to Audition companies. They are evaluating the cost-effectiveness of raising capital from online investors through their RegA+Audition(TM) offerings.
Note that Manhattan Street Capital receives payments from companies that raise capital on our website. See the Manhattan Street Capital terms