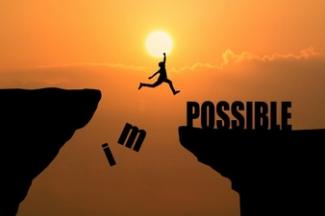 Qmage
Bringing AR to Digital Images
The Qmage patented technology allows any image to contain video, audio, text, e-commerce links & Augmented Reality. Each image becomes a standalone content store. In my view, marketing firms will love that they can enhance their social media posts to be free standing selling centers. Qmage plans to follow this equity round with a regulation compliant ICO/STO.
You are invited to the Qmage Team Webinar on August 14th at 11:00 AM EST. CEO & Founder Leigh Rothschild will discuss the Qmage technology, and the underlying patents he invented and present an overview on the future of digital imaging and virtual reality. Q&A included. Sign up for the webinar here.
Opu Labs
Tokenizing Skincare Intelligence
Opu Labs has a mission: To improve how the global skincare industry exchanges data, information, and work in a way that benefits everybody involved. To enable this, Opu Labs is launching with their mobile skincare app and their sophisticated token-based ecosystem that rewards their users. Underpinning the ecosystem is the Opu Coin, an Ethereum based token.
Their Telegram group now has over 35K members and continues to grow.

They have over 100K registrations for the service.

They have one of the largest number of bounty followers on Bitcointalk.

Dr. Rao, a professor at Rutgers University and an expert on dermatology imaging has just joined the Opu Labs advisory board.
InSitu Biologics - AnestaGel™
Major Technology Advances & Market Potential
InSitu Biologics launched its Reg A+ offering with over $2 million in reservations and a record-setting conversion rate at 79% of its $ reservations into completed investments, in 8 days! The reservations were acheived with a minimal marketing spend. The Company has just announced a share price increase that is now in effect, with limited capacity available at this price.
AnestaGel™ is a non-opioid pain relief drug based on technology created by scientists at the Cleveland Clinic. The technology behind AnestaGel is protected by more than 22 US patents. InSitu recently completed a very important pre-clinical study that finalized the AnestaGel formula that will be used in what is expected to be the final pre-clinical study that could lead to the Phase 1 Human Clinical Study. The payload of bupivacaine was maximized and yet remained well below toxic levels through the sustained release inherent to their technology.
View our Offering Circular HERE
Note that Manhattan Street Capital receives payments from companies that raise capital on our website. See the Manhattan Street Capital terms
All the Best,
Rod Turner