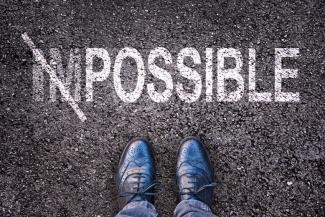 November Regulation A+ Update:
VidAngel raises the bar with the fastest Regulation A+ raise so far: $10 mill raised in 5 days live funding.
VidAngel has raised $10 mill from 7,550 investors and have completed their offering. They went live October 19th in the evening and closed their first tranche of $6.25 mill on Oct 21st. VidAngel's Director of Finance, Patrick Reilly kindly made the time to brief me. Thank you Patrick!  He told me that after completing the first tranche, he paused their offering for a week to figure out how to accept investors from the states with more restrictive rules for offerings that do not include a national broker-dealer (TX and FL included). Then he reopened the offering on October 28th and closed it on the 31st having reached their goal of $10 mill. The two tranches together took all of 5 days to fill.
Excellent Pitch Video
Their offering video pitch is a very good example of how to do a compelling Reg A+ offering video and uses humor well. Because VidAngel are in the movie business the production values in the video exceed what is generally needed – they are a special case. It's also longer than the ideal 90 seconds – but it's so compelling that the viewer stays engaged for the duration of 5+ minutes. They explain that VidAngel is in a "David and Goliath" legal battle with four of the top Hollywood movie houses, including Disney. Success factor one.
Large fan base
VidAngel have a sizable 150k customer base, this is the second key factor in their rapid traction. The primary way they promoted their offering was by sending email invitations and updates to their most active customers (about half their total). Success factor two.
Strong Consumer appeal
VidAngel provide a custom movie filtering service through which consumers can buy the movie of their choice for $20, and then use VidAngel's mobile App to remove the undesirable parts of the movie to make even R-Rated movies viewable by young children. Then the consumer watches the movie and sells it back to VidAngel for $19, leaving a net cost of $1 for the entire experience – an appealingly low price for the latest video releases. There are a lot of parents that want the VidAngel service – heck, I want it myself. In fact I installed their App (for iPhone and Android) on my smartphone last evening, and I used it to filter an R-rated movie to the PG level - it worked as advertised. That is the third factor in their funding success – strong consumer appeal inherent to the service they provide.
VidAngel by the numbers:
Raised $10 mill from 7,550 investors, averaging $1,340 each, share price of $3 with a minimum of $150 and a maximum of $25k per investor. In their first wave, they raised $6.25 mill in 28 hours, a rate of $223k per hour. Nice!
Novel Real Estate Bond Issue of $50 mill for GK Development starts off well
GK Development have launched a $50 mill Bond to finance their nationwide Real Estate business, including regional malls, office buildings, and residential development. They are having early success with the first bond offering in the Regulation A+ market.
$172 mill of Regulation A+ capital raised to date according to the SEC
The SEC disclosed that 14 Issuers have raised a total of $172 million in Regulation A+ offerings to date. 14 companies have completed Regulation A+ deals totaling $172 million, $140 million from Tier II deals and $32 million from Tier 1.
83 Companies have been Qualified by the SEC to date, with a total $1.7 Bill of capital intent-to-raise. 9 companies were Qualified in October.
See the October Regulation A+ Update for last month's information.
Click here for guidance on how to make your companies' Reg A+ offering a success
For further details and context on the status of Reg A+, check our prior Reg A+ Updates.
Regulation A+ recap:
In June 2015 Title IV of the JOBS Act opened the door for main street (non-accredited) investors worldwide to invest in private companies having headquarters in the USA or Canada. Regulation A+ funding offers cost effective capital raising for mid-stage companies and mature startups, and provides investors convenient access to company offerings at their issue price. Also advantageous: the shares are liquid post offering. Summary of Reg A+ here.
Check the Manhattan Street Capital FAQ
Please note that estimation and interpolation is required in compiling this update, especially for confidential filings. We do our best to interpret the information that is available in the most informative manner. To update us on your companies' Reg A+ offering progress, email [email protected]
Some information herein kindly provided by Vintage, a division of PR Newswire.
TestingTheWaters™ and TestTheWaters™are Trademarks of Manhattan Street Capital
Rod Turner
Rod Turner is the founder and CEO of Manhattan Street Capital, the #1 Growth Capital service for mature startups and mid-sized companies to raise capital using Regulation A+. Turner has played a key role in building successful companies including Symantec/Norton (SYMC), Ashton-Tate, MicroPort, Knowledge Adventure and more. He is an experienced investor who has built a Venture Capital business (Irvine Ventures) and has made angel and mezzanine investments in companies such as Bloom, Amyris (AMRS), Ask Jeeves and eASIC.
www.ManhattanStreetCapital.com
Manhattan Street Capital, 5694 Mission Center Rd, Suite 602-468, San Diego, CA 92108. 858-848-9566