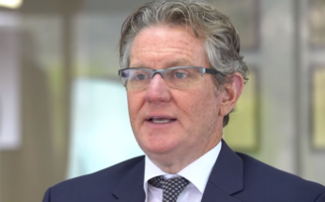 When InSitu Biologics, Inc. opened its Reg A+ pre-revenue equity offering to IRA investors in 2018, company President and CEO Jim Segermark quickly realized he was attracting new investors to the capital raise that wouldn't have invested without the IRA option.
"All of our IRA investors have transferred in; no one has used new money to open their IRA account," Segermark said. "We wouldn't have gotten those investments if they hadn't been able to use their IRA money." 
Equally important, Segermark noted, is that the size of investments made by people using tax-advantaged IRAs through Equity Trust Company has been significantly larger, on average, than those investing with cash. The amount of InSitu's average non-IRA investment has been about $12,000 he said, compared with about $35,500 for IRA users.
"The reality is that there's a lot of forgotten cash in IRAs. People tend to have cash in their IRAs that they aren't actively utilizing, and some decide that they want to use it for the higher-risk part of their portfolio," he explained.
InSitu Biologics is an emerging biotech company focusing on the development of AnestaGelTM, a long-lasting and long-acting non-opiate painkiller expected to be used in post-operative surgical procedures. In the midst of a large Reg A+ round, Segermark anticipates that investments will reach $10 million in 2019.
Segermark is a firm believer in the benefits of investing through tax-advantaged accounts. Having been a personal Equity Institutional client for many years, holding several accounts invested in real estate assets, he approached the company to learn how he could offer IRA investing opportunities as part of his capital raise strategy. "It's more than just IRAs that investors are looking to utilize, and SEPs are desirable vehicles, too," he noted. 
He attributes finding some new investors to the banner advertising provided to InSitu by Equity Institutional, and uses them in email campaigns, on Facebook, LinkedIn and Instagram. The ads contain a custom, trackable link and direct prospective investors to a landing page on InSitu's website. Segermark indicates that 10% of the individuals that visit the page seeking additional IRA investing information end up investing in the company.
Segermark disputes the perception that IRA investing is more difficult than traditional investments. "Literally, it's a few more pieces of paper we have to fill out," he said. "The process for the investor is virtually the same."
Segermark is very pleased with his decision to incorporate IRAs into his investment options, and with Equity Institutional. "For us, it's been a great experience working with Equity Institutional," Segermark said. "It's meant larger investments and investments we wouldn't have gotten if we were only accepting cash." 
View their Offering Circular HERE. 
Case studies provided are for illustrative purposes only. Past performance is not indicative of future results. Investing involves risk including possible loss of principal.
Manhattan Street Capital, 5694 Mission Center Rd, Suite 602-468, San Diego, CA 92108.
858 366 2585
Manhattan Street Capital (MSC) is not a law firm, valuation service, underwriter, broker-dealer or Title III crowdfunding portal and we do not engage in any activities requiring any such registration. We do not provide advice on investments. MSC does not structure transactions. Do not interpret any advice from MSC staff as a replacement for advice from service providers in these professions. Neither the US Securities and Exchange Commission (SEC) nor any state regulator or other regulatory body has passed upon the merits of or given its qualification of any securities discussed in this email, the terms of any potential offerings, or the accuracy or completeness of any offering materials. Companies TestingTheWaters™ on MSC are doing so to gauge market demand from potential investors for a possible offering under Tier II of Regulation A+. This email does not constitute an offer of, or the solicitation of an offer to buy or subscribe for, any securities. Further, no sales of securities will be made or commitment to purchase accepted until the SEC qualifies an offering statement and the relevant Issuer company obtains qualification from any other required governmental or regulatory agency. Information in this email about a potential investment is qualified by the full documents corresponding to the particular project/investment available at www.manhattanstreetcapital.com by selecting the appropriate company offering page. All information concerning a potential investment has been prepared by and is the sole responsibility of the company using the MSC platform. Neither MSC, nor its affiliates, make any representation or warranty, express or implied, as to the accuracy or completeness of this information, and nothing contained herein, including any forward-looking statements, estimates, projections and/or representations, shall be relied upon as a representation as to past or future performance. MSC is not giving endorsement, analysis or recommendations with respect to any potential investment. All investors should make their own determination of whether or not to make an investment, and should consult with their own legal, tax and financial advisors before investing. This communication is intended solely for the use of the individual(s) to whom it was intended to be addressed. Neither MSC, nor its affiliates, are responsible for any such redistribution or if it is used for any unintended purposes. Please regularly check our website Terms and Conditions as these Terms change often:https://www.manhattanstreetcapital.com/terms.