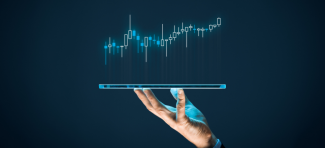 As an investor, it's essential to understand your behavior and how it can impact your investment decisions. Here are a few tips for staying on track:
Know your risk tolerance: It's essential to be honest about how much risk you are comfortable taking. Don't let greed or fear drive your decisions – instead, base your investments on a realistic assessment of your financial goals and risk tolerance.

Avoid getting caught up in the hype: It can be tempting to jump on the latest investment trend, especially if everyone else is making money. But it's essential to research and ensure an investment aligns with your overall strategy rather than simply following the crowd.

Don't let emotions cloud your judgment: It's natural to feel excited when an investment is doing well or worried when it's not performing as expected. But it's important to keep a cool head and not let your emotions dictate your investment decisions.

Diversify your portfolio: Diversification is key to mitigating risk in your investment portfolio. Don't put all your eggs in one basket – instead, spread your investments across a range of assets to help balance out potential losses.

Have a long-term perspective: It can be tempting to make short-term bets to make a quick profit. But in the long run, it's often more successful in taking a long-term approach and focusing on steady, consistent returns.
By being aware of your behavior and following these tips, you can improve your chances of success as an investor. Remember to do your due diligence and consult a financial professional if you have any questions.