You are here
Browse Categories
Title
Bringing Affordable Insulin to the Market - An Interview With BiologX CEO - Interactive Clickable Video
Use the Chapters list below to select the part of the video you want to watch.
Chapters:
MSC is not a law firm, valuation service, underwriter, broker-dealer, or Title III crowdfunding portal and we do not engage in any activities requiring any such registration. We do not provide advice on investments. MSC does not structure transactions. Do not interpret any advice from MSC staff as a replacement for advice from service providers in these professions.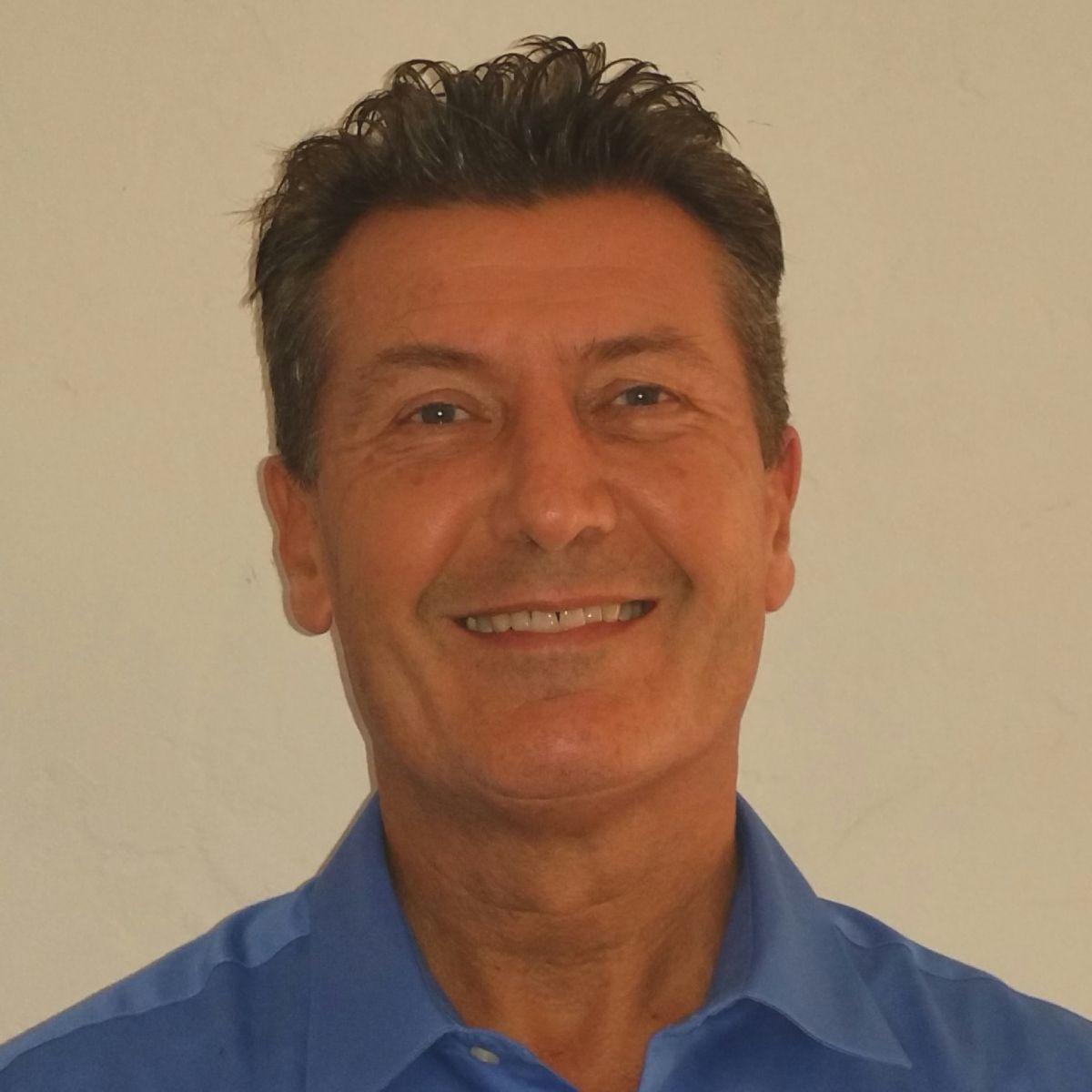 Rod Turner
Rod Turner is the founder and CEO of Manhattan Street Capital, the #1 Growth Capital service for mature startups and mid-sized companies to raise capital using Regulation A+. Turner has played a key role in building successful companies including Symantec/Norton (SYMC), Ashton Tate, MicroPort, Knowledge Adventure, and more. He is an experienced investor who has built a Venture Capital business (Irvine Ventures) and has made angel and mezzanine investments in companies such as Bloom, Amyris (AMRS), Ask Jeeves, and eASIC.
RodTurner@ManhattanStreetCapital.com
www.ManhattanStreetCapital.com
Manhattan Street Capital, 5694 Mission Center Rd, Suite 602-468, San Diego, CA 92108.
THIS TEXT TRANSCRIPT HAS ERRORS IN IT THAT WERE CAUSED BY THE SPEECH-TO-TEXT CONVERSION SOFTWARE WE USED. DO NOT DEPEND ON THE TEXT TO BE ACCURATE. WATCH THE RELEVANT PARTS OF THE VIDEO TO MAKE SURE YOU ARE PROPERLY INFORMED. DO NOT DEPEND ON THIS TEXT TRANSCRIPTION TO BE ACCURATE OR REFLECTIVE OF THE STATEMENTS OR INTENT OF THE PRESENTERS. 
Rod Turner:
My name is Rod Turner. I am the founder and president of Manhattan Street Capital. And, I'm just going to briefly mention my background to give myself credibility with you, which is to say that I have in the past launched six successful technology startup companies to liquid outcomes, to which we took public to the NASDAQ. One of those was Symantec, the Norton antivirus company. I ran all of the largest mergers at Symantec, which included buying the Norton business, which is where we launched a Norton antivirus and made it into the leader in its space way back when it's been the market's been open for a long time. I've done that. I've done a venture fund before then an incubator before as well. So I have a lot of relevant experience in Manhattan Street Capital. I launched six years ago because of Regulation A+, which is the funding instrument that David is using here for BiologX. I think it's an excellent fundraising method for the right companies. And I think over time, it's going to become a very, very big category. This year, probably $2.5 billion will be raised on Regulation A+ offerings, Manhattan Street Capital. My company is a funding platform and advisory service to companies to help them for companies to help them succeed in raising money for the jury, usually Regulation A+, and we aim to do companies that we can succeed for and where we believe the investors will accelerate later that they found out about those companies through us because they're fantastic companies. That's our intent legal disclaimer. I am not my company and we're not valuation professionals. We're not attorneys. We are not broker-dealers. We're not underwriters. So just bear that knowledge in mind. I am here today to host this event I'm not allowed to, and I won't be recommending an investment in any particular company where I'm hosting this event with, with David to provide facilitation, to communicate for him, to communicate to you the audience, but I'm not sitting here saying invest in this, invest in that. I'm not saying you should invest in BiologX because I can't form a regulatory standpoint. Oh, there was mentioned there. So questions and answers. We'll handle it at the end. Yeah. Thank you. Good. Good for posting them. We will handle the questions and answers after the primary discussion. So now let me introduce David. David Wood is the CEO of BiologX and he is going to be presenting the company and answering questions you may have about the company here. What's the point? This is sort of a CEO briefing with video is what it really is. That's why there will be recordings available of this afterward, for those of you who would like to see them as well as for the people who intended to come and didn't make it today. And with that, I will hand it over to David and he's going to give a brief description of the business and so forth. And I'll chip in here and there to ask questions of my own, as well as those that you post. If you post questions, please use the chat section. We'll attend to those questions starting at the top of the list. The, so that, you know, start as soon as you would, as we'll only deal with the questions that we can value that we can answer in a value-added way. So I'll select them, but starting at the top of the list I will be asking those questions with David as well. So without further ado, please David.
David Wood:
And correct. So the quick introduction on BiologX, BiologX is an emerging company focused on reducing the cost of critical life-saving drugs. We've developed unique proprietary methods to produce these types of drugs, violence, or had drugs at markedly, lower costs and kind branded products are our initial focus is to come out with insulin. And then later insulin analogs simply be times there's been a large, has been an increasing need for insulin that is affordably priced in the market. And there's been such a dearth of innovation within this particular category over the last 20 to 30 years. Our initial work, yeah, we've gone through the planner. The preclinical trials and moving into human clinical trials. That's our next phase. Our initial work has shown that we have biosimilar to two branded insulins in the FDA's process. They require us to prove biosimilarity to Y, but we're biosimilar to the two trap branded insulins currently in the market today, we chose the Regulation A+ capital raise simply because we believe our company should be available as our drug available to anybody who wants to invest. But what we liked about the Regulation A+ process is that allows main street investors, not just wall street investors to take, to participate. We chose it specifically for that reason specifically because where a Greenfield organization, we're grassroots, we believe our patients and our customers that have benefited from us, the unique user. And we believe that investors should have the same opportunity. I liked a lot of questions as opposed to me getting on a podium, but you know.
Rod Turner:
I can't hear you. Yeah. Yeah. Okay. So you said internet analogs, what does that mean?
David Wood:
Great. There are several products within insulin, the regular human insulin, which has been around for about a hundred years. And then you have the other products, so insulin analytics or combination of insulin and other ingredients, so that they're a longer-acting faster, acting, shorter-acting insulin. And then you even have insulin mixes, which would be a 70, 30 splits say between regular human insulin, 30% fast-acting so that the insulin gets into the bloodstream. And it's activated that much quicker delivery mechanisms are everything from an injection of the syringe to pumps, to pens all across these four different product categories within insulin. So I believe in presidential insulin. First, we come out with regular human insulin and then we bring fast-acting, long-acting, et cetera, behind them.
Rod Turner:
Can you please shed light on your pricing intentions for the product when you get it in the market?
David Wood:
Sure. Our mission is to bring affordable lifesaving medicines to people who need them. So we aim to come in at a significantly lower price than any branded product is today for insulin or an insulin analog. It's great to have a life-saving drug, but it's even better to be able to be used by everybody who needs it and not have to choose between meals on medicine. So we will come out with an affordable, a lower price insulin
Rod Turner:
What's happening is for some reason I have an echo. So Ákos has been using me when I'm not speaking, which is a good thing to do. So you described to me your, your protein-based technology because it enables you to reproduce produce new versions of drugs that already exist at a lower cost. Could you explain that for the audience David,
David Wood:
There is a global protein drug market and the protein directs of those use living cells as a kind of base. If you'll look at Tylenol or ibuprofen, those are medicines that come in tablets from those chemicals that are compounded together and developed within a lab within a production facility. That way ours are ingredients, which are incubated within biological material like a cell. And so proteins are kind of the core of our insulin. So within the bioengineering protein drug market, you'll see these products. Now that's coming up for cancer, diabetes, say autoimmune diseases, inflammation, which get Alzheimer's, it's such a broad product category across which platform we call it to apply because we're not limited to simply coming out with insulin or insulin and insulin analogs. Our process, our IP is applicable across the broader spectrum of the biennial bioengineer, protein drug market. We have coming out initially with insulin and insulin analog, and then our growth will take that into other therapeutic medicines.
Rod Turner:
Could you explain, I believe you intend to sell your insulin direct to the consumer. Could you explain the rationale behind that?
David Wood:
There is a complicated process on the distribution channel today in the pharmaceutical industry and medicines overall, one thing that you've started to see evolve now, the more direct consumer networks Amazon has come up with their own direct to consumer pharmacy. You have good RX. You have several who are now advertising on local media. And we believe that the direct to consumer allows us to ensure that I low price point stays low proof to the consumer. It will be, we want to be able to deliver it the low price to the people who need it, not to the middleman and in the current distribution network. So we're establishing an independent distribution network, and we're also working on partnerships with those established now direct to consumer capabilities so that we have a broader distribution network. That's simply our own. That allows us to be transparent, appraising those rights as a consumer, doesn't get stepped in slated as much as we can avoid it by going to the distribution network, the wholesalers, the pharmacies, and especially the PBMs, the pharmacy benefit managers.
Rod Turner:
Here we go. There's an interesting question here, which someone has some specific knowledge it's for? Fair enough. Could you confirm that this technology was from patterns with Dr. Zimmerman from his previous work? If so, where were all the patents that were brought into BiologX? If not, I think mark, I'll ask them the first question first. Do you have the patents for, and Dr. Zimmerman involved in this company?
David Wood:
This is a new development. It says is not tied to any other work that he's done before. So we, this is a new process, new products, and we are keeping them secret for trade secrets at this present time. We can at some point those through the patent process. But we think that we will be able to be more protective of virus IP by keeping it as a trade secret, then publishing it across the US, the patents office.
Rod Turner:
Thanks. Thank you. Then you, could you talk to how, how much money the company needs wants to raise in his offering?
David Wood:
We laid it out in the offering, circular, if you go back to that, we'll keep it there. There are 50 million, which is, you know, the upside that you always go for because Regulation A+ allows you to get there. But then we also have two-step function categories. We can be extremely viable with 10 to 50 million and have the plans in place to take us into commercialization depending upon the amount of money where, you know, we raised,
Rod Turner:
I'll ask another question here. That's a good one. Is the new process proven to be more cost-effective, allowing you to come in, to bring it back to the market at a lower price point and still be profitable?
David Wood:
Sure. The answer is yes, they would prove it within our own labs or within our own collections and comparing it against what we know to be the processes that are used in the tiny pocket space that we have, the technology that is going to enable us to continue to guarantee the low prices. Just in a broad category on the production process, there are 28 major steps in the production process within our competitive, there are eight to nine within ours. So our technology has enabled us, to really ratchet down the number of steps that we need to go through in order to come up with the perfect product at the end.
Rod Turner:
A question I'm going to, I'm going to sort of modifying that question. What plans do you have for liquidity, for investors, David, to the extent you prepared to discuss that.
David Wood:
Liquidity events in multiple ways. And what we expect we can do the Regulation A+ allows us to share the selling of shares. And then there were several ways for liquidity. And now we can then bring us, bring biologic time to an IPO liquidity event that occurs at an IPO. There are also alternative trading platforms that exist now that enable the individual investor with shares such as BiologX to trade them on one of those platforms as well. And there are several that exist today. So we believe that the liquidity will come that way. And when appropriate we'll make ourselves available on those alternative trading platforms and then determine if we need to go for an IPO or not.
Rod Turner:
Could you get it? That was a little bit vague, frankly. I mean, are you planning to do an IPO with this Regulation A+ you could, you could do that, or is that further out? I mean, that's a seriously big step, isn't it?
David Wood:
Well, it's a seriously great step. And I believe that the amount of money that it requires for us to go to an IPO today would be better utilized in that commercialization and development process. It'll take, you know, as you know, multiple millions, millions to get into the plan for an IPO to structure the idea and to bring it to the market. And at this phase of our growth, I would rather spend the money on our products than on an IPO down the road, two to three years down the road, I have absolutely all plan and attend to and bring this to an IPO.
Rod Turner:
I want to comment on what those alternative trading systems are for, for the audience has benefit. And then I'd like you to comment more about your thinking on that. You sort of, you discussed it, but it was a little vague and that may be what you need to, you know, you want to keep it very for now, but still, for the audience's benefit, there's a new category of exchange where shares that are public in a Regulation A+ in a, in, in a Regulation A+ the SEC says that your shares if you invest, are immediately public, it's a public offering. As far as the SEC is concerned, which is not the same thing as the initial public offering. And it's not the same thing as me, the shares are listed someplace, but the SEC is saying, yes, you can sell your shares if you have a buyer, which is a nice thing about Regulation A+. The alternative trading systems that David touched on are simple marketplaces where people can buy and sell shares that are public, but it doesn't require the biggest advantage of it is that in my view, from a company's point of view, that there were people, people can buy shares and they can sell shares on the ATS. There are no shorts and there are no naked shorts. And in my view, just looking at the marketability of stockbrokers to put naked shorts, they don't have to borrow in order to short, a stock is a very damaging prospect for companies that aren't ready to deal with that. So that's my, the reason why I think ATS is good, and I'd like to ask you to shed a bit more light if you're comfortable or not David on the ATS front because you mentioned that too.
David Wood:
Small companies and investors to be liquid while if they don't want to wait for the IPO as tight and all the investment that's coming in now is going to be used to bring up products to the market. And when we get to the stage where we're comfortable diverting cash flow into such platforms, we'll definitely do that.
Rod Turner:
You were freezing there for a moment, but that's better. Something changed and it's better. It was me. What are your monthly burn rates? What are your sales? How do you plan to get sales?
David Wood:
We currently don't have a product on the market. So I, sales will be coming. A sales pipeline is going to be as broad as we can make it so Kylie is there, but there are multiple paths distribution. You go, you find a, just a wholesaler wholesale and time to retail. We also following that path. We also want to create our own. As we talked before, I direct to consumer pathway, you know, our own online markets marketplace. And we also plan on going direct to large users, hospital networks, large pharmacy networks, and create the path that is brought up commercialization as we can. And at the right time, we'll bring on sales and marketing industry experts who can bring us to the right people and expand our sales pipeline that way. But we'll start with our ground. We can create our own marketplace today, which we're going to do, and we can start working with larger hospital networks and anybody in the pharmacies as we don't throw this clinical fit. What we want to do is marry up the FDA approval with the ability to sell as soon as it occurs. So in the course of that timeframe over the next 24 to 28 months, we'll build out that capability in that capacity. So when we do get a feed of your approval, which we fully expect, we'll have the capability to immediately hit the ground running Scott, the sales.
Rod Turner:
What about the international?
David Wood:
International is a clear opportunity for us. A product, our process will give us a product that is, will give us the ability to produce in the United States and ship internationally. We will, at some point locate upon, you know, over in Europe, we'll locate in areas where it makes sense to have a separate facility, but for now, we can reasonably ship into international markets with our product, for your made in United States and still be profitable. So that's our secondary market. The first one is the United States for various reasons. And then you're staying in the United States and North America, and then we'd go into Europe and the Asia Pacific.
Rod Turner:
The good question here does not having a patent hurt your chances for global acceptance of the product?
David Wood:
We don't believe so. We don't believe not having a patent limits us at all. And there is a number of companies within the pharmaceutical industry that rely on trade secrets as well, where necessary we can go with the patents, what we want to be able to do. And what our process allows us to do is to be self-contained. I don't need a mega facility that I could up blocks along and blocks. Well, I, that currently dues this type of product, we can come up with a very contained couple of hundred thousand square foot space that allows us to control our process. And we will control the production area and those people who come in it in front of them, are we going to control separately from that? Those who produce the API, the core of the product to corporate sullen before it's fermented and extracted across the products with the process. So by doing that, we limit those who have knowledge of our process to less than five. And that protects us a patent protects to me. A patent is the ability to spend a lot of money on lawsuits. Because once you start to produce the patent process, they release the information within 18 months, and then you're forever with people trying to take your process outlined in the patent and knocked it off, break it and reverse engineer it. And you're forever spending legal states, something we're not averse to doing. Something I'd rather do is just control that I paid in perpetuity.
Rod Turner:
Let me, let me answer that. I have a lot of experience in business and there are a number of companies, very large public companies, as men, as well as companies that are funded via blue-chip venture capitalists, who really know what they are doing, you know, lots of good companies where they choose this path. So it is a legitimate path to pursue. And I see that happening fairly often. I noticed in the Regulation A+ offering, they say, there's a mention of penny stocks. I don't, I'm not aware of imagining a penny stock and the Regulation A+ offering. Are you always a risk factor or something?
David Wood:
It might be one of the risk factors. I don't know.
Rod Turner:
Yeah. I don't know. I'm not aware of any, I'm not aware of any discussion in your offering documents about that, but maybe there is, so this is a risky market as an investor. How many shares will be available at the side or restricted shares once you are public in the market price point mentioned is forward-thinking of course, but in order to attain, well, that's a difficult question to answer. So basically I'm going to suggest that suggest, I mean, if you look at the offering circular, it defines now how many shares the company has and what state and what the shares will be, what shares will be issued through the Regulation A+ and any company in this kind of raise they only issue the shares that are purchased. So when you see big numbers in there tied to much larger raise potential, that is only if the company raises that money from that many shareholders. Yeah, I think, yeah. So I'll ask you the question. Has there been any consideration to cheaper alternatives for an IPO? Like the reverse merger? It isn't really cheaper to do a reverse merger unless you've already raised the capital. So, you know, I'm not sure that it's always cheaper than to buy a good shell today. The prices are very high for good shells because there are so many companies doing reverse mergers at the moment. So I'm not sure that I would say that's less expensive. I think it's more expensive than doing a Regulation A+ IPO. But David hasn't said, he's doing a Regulation A+ is doing a public offering via Regulation A+ other, any competitive biosimilar companies and technologies out there that you're aware of. If so, if so, what's your differentiator from these other people that are coming, that are going to, or who are theoretically already competing with your type of method, David?
David Wood:
There's nobody competing with that type of method. And when you go, the FDA requires you to provide information as a producer. Do you need to tell the FDA how I make it? So it's easy to see if anybody is going for any sort of approval from the FDA that would have comparative comparable processes. And so far nobody had as with our knowledge of the industry, we don't see anybody out with our process. We see a lot of replication of a modification to the existing methods being used for insulin production. And there were a lot of other companies who are trying to come out with insulins that are going to give them the capability to bring in my own view, bring expensive insulins to the market so that their particular shareholders and stakeholders can take advantage of the price points that exist today. I see no one, nobody who's kind of come out and produce insulin with the distinct method, the distinct goal of making it affordable for everybody.
Rod Turner:
There's a question here about how have you funded the operations in the last year and today, actually, if you want to shed light on that?
David Wood:
Simply put we have been self-funded.
Rod Turner:
Fair enough. So I'm just going to scan through the other questions here. How are we doing on time? It has been we're on schedule and that's nice. There's another as a new message that popped up the minute. I said that as a potential investor here, and someone who personally lost someone from diabetes complications, I understand the magnitude of what you were doing, especially if it comes to market. I am interested in this investment and I have happily put a team myself to support it. But if I can't trade your shares with a large investor pool on a public exchange, why would I invest now? High risk, high vulnerability. That's a very good question.
David Wood:
Very good question. I know the need for insulin that's affordable is dramatic. And unless they're the companies out there, which I have not been identified, the only one that's going to be able to bring to market and insulin and insulin analogs that will change the game is biological. So I'm sorry. Sorry, David. You go ahead. I'm sorry. He's asking
Rod Turner:
Though he's asking me if you aren't liquid, you know, why would I do this? That's why he's saying if it's not liquid, because it seems too risky.
David Wood:
Honestly, I don't have an answer for that. That any investment is risky by the very nature of it being an investment, you have to believe that what we're doing is worthwhile. You have to believe that we have the capability of coming to market. I can tell you all day long. I know we can come to mark and I know this isn't the only one I want to do this. I have no intent on bringing any kind of drug to market that's as priced. So high, a price that we see today. There's no need for it. There's nobody better. The people who need it, don't bounce back from it. So you have to believe in what we're doing. You have to believe in how we're going to get there. And you have to believe in the team. That's identified the process of the website and your sites as someone who can bring it to market. If you're looking for immediate liquidity, then I would just say, probably want to invest on the NASDAQ or New York stock exchange on some existing company.
Rod Turner:
Let me, I want to comment on that. Not commenting now on BiologX, because I'm not allowed to recommend any particular investment. But what I can say is that it is the case that there are numerous biotech companies where during their preclinical stage, before they get FDA approval, they have, their valuations are relatively low and they can be invested in, at such a price. And then once they hit the market and FDA approval, which isn't guaranteed, but once they reach that 0.1 or two things occur, they get bought out for a very, very high price. In general, I'm talking in general or they go public. I mean, they go lists because this company will all will be public after the Regulation A+, but it isn't listed automatically. That's a separate decision for David to make. And you can tell he's not ready to make a commitment as to where you know, where he may list the company. But nevertheless, that story about what happens in biotech and why we can raise money for biotech companies that have a long lead time on them, usually quite a long time is because the upside, later on, becomes gigantic. In that case, you know, if it was a company making tractors growing it 15 or 20 or 30% a year, and now we've got a better engine for it, that would be a different story because the upside is so modest. Anyway, let me see this often a Regulation A+ is filled. What are the next steps while waiting for mass acceptance of your product? How will you further gather funds from investors moving forward without the ability for the shares to be purchased on an open exchange or even over the Qantas? The same question really. So, I mean, I have one thing to say on that, which is obvious, which is that one of the nice things about Regulation A+, you can do one every year. You're not, you're not required to do it once and never come back. You can do one every year back to back. You can even arrange it. So you pull it, you start one and start the next one the next day. If you choose to which doesn't mean that is an answer to the liquidity question. It's a separate question.
David Wood:
With a successful Regulation A+, and as we go through the FDA approval process, the ability for us to raise capital if we need it gets here. So we get our goals on Regulation A+ to allow us independence of operation. So then I'm not necessarily mandated to go out and raise capital. And I can say, that's one of the reasons why we have the step function suppress the out the regain. We have each milestone that allows us to be commercially viable and operational. And I don't necessarily, I do not need additional capital to bring a product to market. It allows me to bring it the higher, the race, the more products I get to bring out immediately. And I can start to construct in my own independent facility. When I go through, as I go through, as you're, as you put it out, as I go through the FDA process in milestones, the risk becomes less and less. We get an IND approval by the FDA, the risk profile falls substantially for the company that allows us to go and get risk-averse capital. Once we get into contracts, we can leverage our contracts to go and get debt capital. And then once we get FDA approval, then even the banks will start lending us money at that stage. So the Regulation A+ gets us the core amount of capital. We need to be successful with the product launches and then with the product launches in a fluid that will afford us a wide capability to go after several different levels of capital raises. So the Regulation A+ gives us what we need is the bottom line.
Rod Turner:
You mentioned if we hit our goal with a Regulation A+, what are your, what are your plans in the event that you don't reach your goal.
David Wood:
Keep raising money till I do. I'm not, we're not stopping. This is a product that is needed in the marketplace. We started this company to fulfill a need. We didn't stop at this company to be profitable here. So we have invested, you know, does any entrepreneur, does blood, sweat, tears, capital, everything we have, and we will continue to do so until we are successful. So if the Regulation A+ which I don't expect, I expect them as the Regulation A+ to be successful, simply because the people who need the product now have the capability to take care of themselves. They can bring us tomorrow, you know, diabetic patients who are just paying astronomical prices and making some horrific family choices can bring us to market with a simple investment, if, if they can afford to. And if they so chose, that allows us to be successful. The fact that we're serving a need and not serving a profit, allows us to be successful and we're not stopping until we are. So I don't feel is not an option because they don't see it as a justifiable viable outcome. If I have to I'll take VC money.
Rod Turner:
Good. I think I think we've covered the ground adequately here. This has been a good session. If anyone has any last-minute questions to post that I think are appropriate, then I'll bring them up. But this has been good. David, this has been good. What percentage of a David has chosen not to announce so far? How much of the Regulation A+ plus he's raised this really the only day what's this, my father was diabetic and I watched them struggle and having this product to market and the history of those on the BiologX team is very impressive. I'm excited about the direction thus far.
David Wood:
I appreciate it.
Rod Turner:
So let's wrap. Thank you, everybody. I've enjoyed this David. Great, great to be in business with you and helping you do your raise here. That's what we specialize in. And you can follow up with emails to David, perhaps Ákos needs to put David's email in the chatbox there, and that would be, that would be nice. And you know, I encourage you to follow up on the discussions with David one-on-one in that method, or you can just post questions via the offering page at Manhattan Street Capital can already do that. Post comments on the offering page. There you go. That's the email address. So that's good
David Wood:
Thank you.
Rod Turner:
You everybody for showing up. I hope you had a good time and enjoy that part. I hope you found it informative for you found it informative, and it's good to see you, David. It's good to see you. And I know you believe very strongly in what you're doing and that came through. That was nice. All right. Thanks, guys. Thank you very much, everybody have a great day.
THIS TEXT TRANSCRIPT HAS ERRORS IN IT THAT WERE CAUSED BY THE SPEECH-TO-TEXT CONVERSION SOFTWARE WE USED. DO NOT DEPEND ON THE TEXT TO BE ACCURATE. WATCH THE RELEVANT PARTS OF THE VIDEO TO MAKE SURE YOU ARE PROPERLY INFORMED. DO NOT DEPEND ON THIS TEXT TRANSCRIPTION TO BE ACCURATE OR REFLECTIVE OF THE STATEMENTS OR INTENT OF THE PRESENTERS. 
DISCLOSURES: Manhattanstreetcapital.com is a website owned and operated by Manhattan Street Capital ("MSC"), a DBA of FundAthena, Inc. MSC is paid fees by the companies that make investment and reservation offerings on this website. Be aware that payment of these fees may put MSC in a conflict of interest with the investor. See the MSC fee schedule here. By accessing this website or any page thereof, you agree to be bound by the Terms of Use and Privacy Policy, as amended from time to time and in effect at the most recent time you access this website or any page thereof. Nothing on this website shall constitute an offer to sell, or a solicitation of an offer to subscribe for or buy, any securities to any person in any jurisdiction to whom or in which such offer or solicitation is unlawful. Consequently, any featured, front page or prominent placement of a listed company on this site is not deemed to be a recommendation and may be based on various algorithms or selections that drive traffic to such listed company. MSC is not a law firm, valuation service, underwriter, broker-dealer or a Title III crowdfunding portal and we do not engage in any activities requiring any such registration. We do not provide advice on investments. MSC does not structure transactions. Do not interpret any advice from MSC staff as a replacement for advice from service providers in these professions. When Rod Turner provides advice this advice is based upon his observations of what works and what does not from a marketing perspective in online offerings. Rod does not tell the audience what to do, or how to do it. He advises the audience what is most likely to be easier to market cost effectively in the online context. The choices of all aspects of companies offerings are made by the companies that make offerings. Listed companies are actively seeking to raise early stage capital pursuant to Rule 506(b) or Rule 506(c) of Regulation D ("Regulation D") under the U.S. Securities Act of 1933, as amended (the "Securities Act"), or pursuant to Regulation A (sometimes referred to as "Regulation A+") under the Securities Act ("Regulation A"). A listed company's offerings are being made by, and all the information included on this website relating to a listed company and its securities has been provided by and is the responsibility of, such listed company. A listed company's offerings on this website, if made pursuant to Rule 506(b) or Rule 506(c) of Regulation D, generally are available only to "accredited investors" as defined in Regulation D. Accredited investors are able to identify listed companies in which they may have an interest after a certification process for Rule 506(b) offerings, while Rule 506(c) offerings are available for the general public to view. Offerings made pursuant to Regulation A are also generally available for the general public to view. Investing in securities, particularly in securities issued by start-up companies, involves substantial risk, and investors should be able to bear the loss of their entire investment. All investors should make their own determination of whether or not to make any investment based on their own independent evaluation and analysis. See our Investor Risks and Education Guide. MSC does not verify or assure that information provided by any listed company offering its securities is accurate or complete or that the valuation of such securities is appropriate. The content (Blogs, FAQs, News) posted on MSC may contain incorrect information, always get professional advice. Neither MSC nor any of its directors, officers, employees, representatives, affiliates or agents shall have any liability whatsoever arising from any error or incompleteness of fact or opinion in, or lack of care in the preparation of, any of the materials posted on this website. MSC does not provide legal, accounting or tax advice. Any representation or implication to the contrary is expressly disclaimed.
You can learn more about investing in Regulation D and Regulation A offerings from the SEC or FINRA.
© Copyright 2021 Manhattan Street Capital, Inc. All rights reserved.  Patents pending. Copyright and Trademarks owned by Manhattan Street Capital