Use the Chapters list below to select the part of the video you want to watch.
Chapters:
Investor overview presentation PDF
GATC Health offering page: https://www.manhattanstreetcapital.com/gatc-health
Disclaimer:
Rod Turner, as CEO of Manhattan Street Capital, is not making any investment recommendations or providing investment advice in this webinar. His role is to facilitate the exchange of information. Do not consider anything that Rod Turner says or does to be an endorsement of GATC Health.
MSC is not an investment advisor, law firm, valuation service, underwriter, broker-dealer or Title III crowdfunding portal and we do not engage in any activities requiring any such registration. We do not provide advice on investments. MSC does not structure transactions.
Do not interpret any advice from MSC staff as a replacement for advice from service providers in these professions. Manhattan Street Capital is compensated by GATC Health Corp. for project management ($5,000 per month), listing the offering of the issuer's securities ($5,000 per month), and
technology administration ($25 per investment). Payment is made in cash and a matching warrant. MSC might earn up to an estimated maximum amount of $1,865,000.00 on this offering. Further to this, MSC holds a 1.5% equity stake in GATC Health Corp. as of 2020, with a potentially unlimited upside.
THE OFFERING MATERIALS MAY CONTAIN FORWARD-LOOKING STATEMENTS AND INFORMATION RELATING TO, AMONG OTHER THINGS, THE COMPANY, ITS BUSINESS PLAN AND STRATEGY, AND ITS INDUSTRY. THESE FORWARD-LOOKING STATEMENTS ARE BASED ON THE BELIEFS OF, ASSUMPTIONS MADE BY, AND INFORMATION CURRENTLY AVAILABLE TO THE COMPANY'S MANAGEMENT. WHEN USED IN THE OFFERING MATERIALS, THE WORDS "ESTIMATE," "PROJECT," "BELIEVE," "ANTICIPATE," "INTEND," "EXPECT" AND SIMILAR EXPRESSIONS ARE INTENDED TO IDENTIFY FORWARD-LOOKING STATEMENTS, WHICH CONSTITUTE FORWARD LOOKING STATEMENTS. THESE STATEMENTS REFLECT MANAGEMENT'S CURRENT VIEWS WITH RESPECT TO FUTURE EVENTS AND ARE SUBJECT TO RISKS AND UNCERTAINTIES THAT COULD CAUSE THE COMPANY'S ACTUAL RESULTS TO DIFFER MATERIALLY FROM THOSE CONTAINED IN THE FORWARD-LOOKING STATEMENTS. INVESTORS ARE CAUTIONED NOT TO PLACE UNDUE RELIANCE ON THESE FORWARD-LOOKING STATEMENTS, WHICH SPEAK ONLY AS OF THE DATE ON WHICH THEY ARE MADE. THE COMPANY DOES NOT UNDERTAKE ANY OBLIGATION TO REVISE OR UPDATE THESE FORWARD-LOOKING STATEMENTS TO REFLECT EVENTS OR CIRCUMSTANCES AFTER SUCH DATE OR TO REFLECT THE OCCURRENCE OF UNANTICIPATED EVENTS.
AN OFFERING STATEMENT REGARDING THIS OFFERING HAS BEEN FILED WITH THE SEC. THE SEC HAS QUALIFIED THAT OFFERING STATEMENT, WHICH ONLY MEANS THAT THE COMPANY MAY MAKE SALES OF THE SECURITIES DESCRIBED BY THE OFFERING STATEMENT. IT DOES NOT MEAN THAT THE SEC HAS APPROVED, PASSED UPON THE MERITS OR PASSED UPON THE ACCURACY OR COMPLETENESS OF THE INFORMATION IN THE OFFERING STATEMENT. YOU MAY OBTAIN A COPY OF THE OFFERING CIRCULAR THAT IS PART OF THAT OFFERING STATEMENT FROM:
https://www.manhattanstreetcapital.com/offering-circular/27033
YOU SHOULD READ THE OFFERING CIRCULAR BEFORE MAKING ANY INVESTMENT.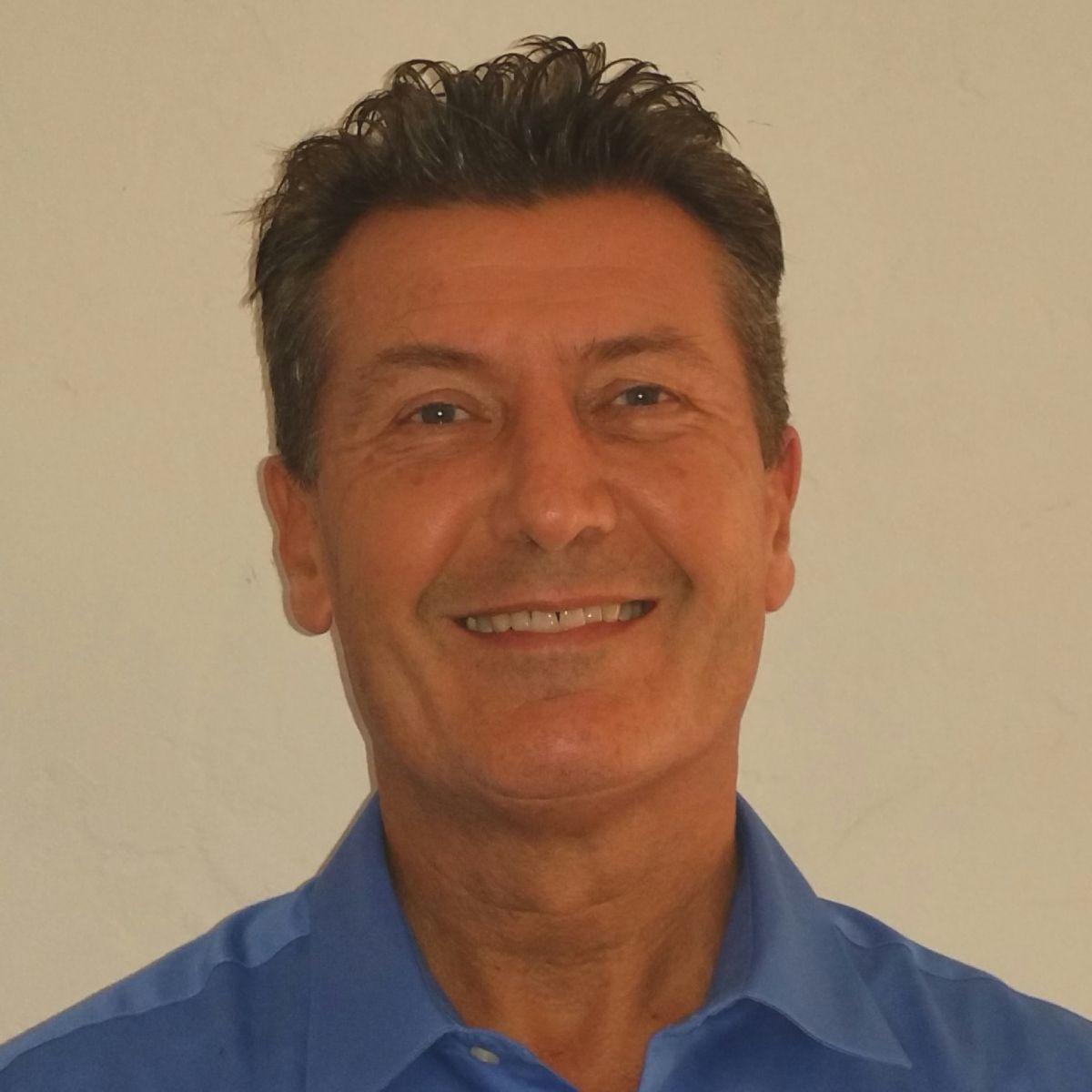 Rod Turner
Rod Turner is the founder and CEO of Manhattan Street Capital, the #1 Growth Capital service for mature startups and mid-sized companies to raise capital using Regulation A+. Turner has played a key role in building successful companies including Symantec/Norton (SYMC), Ashton Tate, MicroPort, Knowledge Adventure, and more. He is an experienced investor who has built a Venture Capital business (Irvine Ventures) and has made angel and mezzanine investments in companies such as Bloom, Amyris (AMRS), Ask Jeeves, and eASIC.
RodTurner@ManhattanStreetCapital.com
www.ManhattanStreetCapital.com
Manhattan Street Capital, 5694 Mission Center Rd, Suite 602-468, San Diego, CA 92108.
THIS TEXT TRANSCRIPT HAS ERRORS IN IT THAT WERE CAUSED BY THE SPEECH TO TEXT CONVERSION SOFTWARE WE USED. DO NOT DEPEND ON THE TEXT TO BE ACCURATE. WATCH THE RELEVANT PARTS OF THE VIDEO TO MAKE SURE YOU ARE PROPERLY INFORMED. DO NOT DEPEND ON THIS TEXT TRANSCRIPTION TO BE ACCURATE OR REFLECTIVE OF THE STATEMENTS OR INTENT OF THE PRESENTERS. 
Rod Turner:
So welcome everybody. We're on the hour starting, there'll be some more people who will actually we're a minute past the hour. So let me explain the, the sequence of events here and, and then get get the session going. We're recording this webinar. We request that you do not record it. We will, if, if there are mistakes made in errors in, in statements that are mailed made they'll get corrected before we publish the recording of the webinar. My name again is Ros Turner. I'll get into my, introduce you myself. After I've explained the sequence here, I'll be introducing the Jeff and Tyrone the president and COO of GATC Health in a few moments. I recommend that you set your zoom to speaker view in the top, right? At least on windows as a setting, you can choose the view that way whoever's speaking will be prominent on your screen.
Recommend that if you have questions, please at any time, feel free to put them in the chat box and we will be answering those questions. To the extent this is enough time at the end of the session, after the presentations have been made, we have some questions that we've already received that will handle in course, if there's time chat box recording. Welcome. Thank you. Welcome mm-hmm. Thank you Ákos for making all this happen. Ákos is the guy that is causing this session to take place, making all the logistics occur. Thanks Ákos, thank you for showing up as our audience. So my name is Rod Turner. I am the CEO and founder of Manhattan street capital, and we help companies to raise capital via Regulation A+ and other online fundraising methods. I am not an investment advisor. We are not, and I'm not.
And we are not broker dealers. We're not underwriters, we're not valuation professionals. We're not securities attorneys. So we don't do any of those things. And I am not endorsing or recommending GATC Health as an investment. My role here, and I'd like you to read the legal disclaimers in the chat box that are already there that relate both to the GATC Health offering. But also to my role here, I am not allowed to for regulatory reasons. And I am not recommending that you invest in GATC Health. My role here is to enable and facilitate an exchange of information to provide as much information to you guys in the audience as is feasibly possible in this session without bias. Although we have bias, there's a severe conflict of interest because we stand to make up to 1.9 million by our estimation in this Regulation A+ offering.
So that's a huge conflict of interest, right? And we already, and we own 1.5% approximately of GATC Health, which gives us other more reason to be in a potential conflict with your interest. So do not consider me to be an unbiased person, although I'm doing my best and I will do my best in this session, not to be biased. Okay. That is a very, very important part of, of this journey. So okay. So I'd like to introduce Tyrone, who is the chief operating officer of GA sea health, please? In a moment I'll pass the bat on over to him and also to Jeff Moses, who is the chief I'm sorry, is the president of GATC Health. Jeff will be introducing the company briefly and then Tyrone will make the presentation about the company with a slideshow. And after that Jeff will wrap on the investment side and okay, so actually Ákos, we need to, I need you to put all the disclaimers up fresh for people who have just arrived, cuz they won't see them.
New arrivals do not see the earlier comments posted in the chat box. So please put all of the disclaimers up again now and again at the end in case there are further later riots. Thank you. Thanks for that. Thanks for that pointer. I appreciate it. So after Ty has made the lion share of the presentation, Jeff we'll wrap on that and then we'll get into questions and answers and I'll be facilitating that taking questions from the audience and questions we've already received in order to help maximize the exchange of information here. Okay. So with, without further ado, I'm gonna pass the bat on to Jeff. Jeff, great to have you here and please do your thing.
Jeff Moses:
Sure. Thanks so much, rod. My name's Jeff Moses, I'm the president and one of the founders of GATC Health. I recognize several of the names here. So some of you will be familiar with both myself and the company, but for those who are not thank you for taking the time to join us in this presentation. GATC Health is a technology company that specializes in advanced artificial intelligence for healthcare. What we do is two things really. We use our AI platform to create predictive, personalized medicine. And what we mean by that is coming up with new diagnostic tools or risk prediction tools to help identify and treat diseases earlier and more effectively. Now that includes coming up with therapeutics, new medicines, as well as these diagnostic tools. The company is about two years old right now.
Pardon me? I'm, I'm also hosting a little bit of a cold myself. So if you'll bear with me while I hack through this and but the technology that the, that our products and services are based on is very mature. It's about 12 years old. When you consider that this AI for healthcare really only came into its own and reached its alpha go moment in 2018, you'll see that we have a huge head start on some of our larger competitors technologically. So that's, that's really important to bear in mind while we're going through this presentation. We have a suite of diagnostic tools and predictive risk tools that are geared towards evaluating individuals health risks and, and, and treatment options. And we have a number of, of new medicines in the pipeline that we're going to be marketing in conjunction with pharma partners going forward. So that's really the, the, the broad overview of what we're doing. The market is tremendous. The market size is gigantic. And with that, I'm gonna turn this over to my partner, Ty Lam, he's our chief operating officer. And Ty, maybe you wanna start with how you ended up in this position?
Tyrone Lam:
Well, technically I'm in this position, even though I'm in, in the same office as Jeff, I'm actually technically here because I don't wanna catch his cold, but we're he's right next door.
Jeff Moses:
He is very smart.
Tyrone Lam:
I'm teasing, but yeah, so I've been the, I've been with the company first as an advisor and then coming in as chief operating officer about eight months ago, I actually found out about this company through a company I co-founded called first Americans health. We stood up a clinic on the Morongo reservation treating basically fully ER certified clinic reimbursed with insurance treating right now. I think we're treating about 14 or 15 members from 14 or 15 different tribes in Southern California. And that tr that clinic is still working wonderfully doing some amazing things through that process. We were chartered by some of the tribal leaders to search for a way for the tribes to get ahead of the disparity of health curve that they had. And not to get into a long, a long story about, about those issues, but they felt that maybe there is an opportunity to use advanced testing, using genetics and other types of biological information to do a better job of predicting health risk, using natural remedies to get ahead of that and, and potentially pharmaceutical remedies to treat.
I researched about probably about a half a dozen companies in that space. The only one that I found who just happened to be in my back door here in Southern California, the only one I found that could protect health information was G a TC. So G a TC through that process of they, they do not have a called a B2C. They don't have a business to consumer relationship. They only work with other businesses that could be pharmaceutical companies. It could be medical centers, it could be other health, biological companies, and they retain the personal health information. We receive de-identified information and that of course appease the native Americans and, and that's how we created a relationship with them. So fast forward got involved with the company as an advisor, and then just, I was literally blown away about what was under the hood.
I have a background in predictive analytics through a company called Lytics that was acquired eventually by Virgin health. And then prior to that, a lot of experience in terms of online connected technology for behavioral health and and health support. So that's, that's the, the long story short and I, I fell in love with the technology. I thought the team had everything that I wanted to see in terms of a startup, which is very fast, smart quick, basically fast fail if you're familiar with that term do quickly. And if it fails, move aside and keep moving. And I love that about this company. I also like the fact that it's in the middle of this triangulated space of AI technology, you know, this, this artificial intelligence technology healthcare, which is you know, the, the trend now, especially for the younger generation, is to have more control and more insight into their health analytics.
They wanna know more and more and more. And then the third pillar that was frankly broken was the pharmaceutical side of our, of, of, of the businesses where pharmaceutical companies are spending way too much money. They're actually making less money, believe it or not than they were five or 10 years ago. And the drugs are, you know, it's, it's a, it's a, a good subjective discussion as to how effective they are versus not. So that's how I came to be here. And that's really what I like about this company is it fits in that sweet spot of, of, of not only biotech, but technology and then getting into personalized healthcare. Okay. So with that, Jeff, let's go ahead and start the presentation.
All right. Let's just skip through the, and I encourage you all to go to our website GATCHealth.com where you can see the most recent press releases. And you know, of course how we're, how we're positioning ourselves as a company. So in essence, JTC health has two businesses each, each in itself you know, potentially billion dollar opportunities. The one that we lead with because it is a it's a shareholder's dream, if you will is there, is there a way that we can actually shortcut the process to get drugs to market at the same time increasing the efficacy of that drug? And you know, our tagline is the shortest path to better drugs. I'll talk a little bit about how we're able to do that. And we're actually in preclinical trials right now with a couple of drugs, which I can mention. So Jeff, let's fast forward the next slide.
So we use this proprietary AI solution, and Jeff had mentioned this has been in development for over 10 years. So it's not like this is something recently developed. It's been tried and trued in several different markets and serendipitously this company was able to partner with some amazing advisors in this space, which I'll talk about in a minute who advised us and said, guys, you've got something here. That's absolutely amazing. That can go far beyond the use that you originally attended. So what is, what do we have? Well, basically if you think about it, if you're, you're like me, if you're a star Trek fan the ability to detect whether an individual has a disease or what that disease is really comes down to the individual. So if we have the ability to capture information like genetic information, which is everyone's predisposition towards a particular disease, as well as other biological information, which is how is your individual body actually manifesting or not that disease?
How is it treating itself? We we've created this AI solution, which mimics the human biology, and we're only aware of one other company that does this, and we've actually partnered with them because they have a different aspect of the value of curve of, of our company. So where other companies are using AI to basically accelerate the old school ways of doing personalized medicine and drug discovery, we've actually revolutionized and created a whole new way using AI to simulate the human body and all of the billions and trillions of interactions that are not always obvious to science would be obvious if we were able to recreate a human human on, on AI. Now, keep in mind the opportunity here is how do we try things?
Rod Turner:
Sorry, let me interject for one moment here, please. Jeff, if you wouldn't mind unha the screen when Ty's chatting like this, because I want the audience to be able to see him oh, sure. Yeah. Thank you. And then put it back up when you need it backup.
Tyrone Lam:
Thanks. So, so the thing is, is that if, if, if we're able to use artificial intelligence to simulate the human body, we can actually find the non obvious effects that a potential drug may happen may have that a disease may have, and that a treatment or a therapy may have on the body. And that's fundamentally what I like to say. This is inevitable. It's going to happen. It just so happens. We're doing it first. So how do we actually commercialize that AI? Well, several different ways when we've already talked about drug discovery, we're to talk a little bit about minute, about how through this process of identifying the causal biomarkers in the body, these, the individual biomarkers in the body that actually relate to the cause of the disease, not just the symptom, and once we have that causal biomarker which we do very precisely we actually find the, the right therapy treatment or drug that can directly affect that causal biomarker.
The analogy that I've heard, which is so beautiful is that there's a lot of companies out there that have a key that fit the lock. We're the only ones that actually turn the key in the lock to open the door. So we're able to find those non obvious connections between the causal biomarker and the direct treatment therapy, or even a novel molecule that could lead to a new pharmaceutical drug and connect those two together. So the first use of this technology is in drug discovery. Just to give you an idea it's 10 to 12, Mar 10 to 12 years to get a drug from preclinical through the market. There's a 92 to 94% failure rate. You're talking 1.2 to 1.4 billion to create a drug. So you can see why drugs cost so much is because so few of them make it to market and it takes so long to develop.
So with the higher accuracy rate, with more information to shorten the preclinical and clinical trials with more information to de-risk those clinical trials, because we're, we know actually who can be affected by this drug and who would not actually be affected by this drug. We have a lot more information to go in eyes wide open with these, these clinical trials. And as I said, we have a couple of drugs right now that are in pre-clinicals today. The other piece of our business would be the therapeutics or the diagnostics. So think of this as us being able to work with partners, which we have several now, and these partners are have direct relationships with consumers like yourself could be patients could be wellness clients, and by receiving genetic information, which is a cheek swab that this other company would provide, we would get that digitized genetic data.
We have the ability to sequence the entire genome, not just part of it. So we're, we're looking at everything. Everything is being disclosed. We combine that with information we have in our database, other information we could acquire or get through open sourcing. And then we ha have the ability to predict whether or not an individual is at risk for particular disease or diseases. We can determine what is, or make a recommendation as what is the right therapy or treatment for that individual. And we can even determine the dosage and even potential side effects based on other medications that individual may or may not be taking. So it's getting back to that star Trek being able to, you know, bones going up and taking that little device and put it on the individual and literally knowing having insight into that individual's biology. Again, this is all inevitable. This is all gonna happen. We just happen to be the companies that are doing this in the best way first. Okay. Jeff, let's go back to the presentation and we'll have time for Q and a at the end as well. I'm sure there's always a lot of questions when we talk about this and I'll preface by saying I'm not a scientist but if there's some scientists on the call, we can have a follow up call with our scientists. Okay. Jeff, let's pull the presentation.
Rod Turner:
Jeff, put the slideshow back up, please.
Tyrone Lam:
All right. Okay. And let's go to let's go back to the yeah, there we go. So let's talk a little bit about our team. Jjohn Stroh, our CEO 30 years in investment banking very successful exits he's also, and, and, and raised hundreds of millions of dollars. And he's, he's, he's also been in the operations in biotech companies. You've already met Jeff going through the other members of the team. I think I wanna highlight Ian Jenkins is our chiefs, chief science officer, truly a genius. He's one of the co inventors of this technology and platform. He was one of the very first guys in the human genome project. We've had him in room in the rooms with scientists academia noble Laureate finalists, and they're blown away by his intelligence and the way he looks at things differently.
Jayson Uffens, our chief technology, who chief to chief technology officers, who's B building the technology platform that scales this science that IM is inventing. He's had several exits as well. He's worked in very large, large projects with GrubHub and also projects with the DOD uh. Preetaman Wadhwa who's our chief marketing officer spent 20 years or sorry, 17 years at Amgen heading up Mar worldwide marketing for, so for several of their large drug segments. So we've got a very strong team internally. Let's go to the next slide. Now, our advisors, I talked about those folks earlier. We actually have several that we've just announced that are not on this slide, but I'll, I'll give you the overview. So Dr. Jonathan Lakey, he's the chair of our scientific advisory board professor emeritus at UC Irvine.
He's been with us since the beginning. He is a world renowned speaker on, on all, all things biology, but specifically focusing on stem cell research and diabetes Eric Mathur. Who's also our chief innovation officer has over a hundred patents to his name. Again, a genius in terms of genes, a genealogy and genetics. Dr. Jack Lewin has actually advised three presidents. I'll be meeting with him next week. We're speaking at a opioid abatement conference at Georgetown university. Dr. Stanley Lewis has been a chief medical officer of several pharmaceutical companies. So we have a, a very broad scientific advisory board. We just brought on Dr. Chad Beyer, who has successfully brought two drugs completely through the FDA process. So he's advising us on the FDA process, and then we have some amazing business advisors as well. Okay. Next line.
The, the beautiful thing about having great scientific advisors is it makes the water warm if you will, for other scientific advisors, because they wanna work with people smart and, and passionate about particular project. So let's talk about the AI gap. You may have heard of this, it's a term. I think you're gonna hear more about think of the AI gap as the unmet promises of artificial intelligence. So artificial intelligence basically is, is taking away a lot of the human effort that's necessary to get from point a to point B what's happened. And especially in the biotech industry, a lot of these companies that have been trading in say several billion dollars that are now, now trading at maybe, you know, 2 billion, is that they have their, their promise of using AI to close this science and technology gap has not been met.
The promises has not been fulfilled or they've over promised. So what happens is where AI basically of artificial intelligence will take a project to a certain point and then it has to stop. And then you still have to bring in the very expensive scientists teams to actually bring that finding to a conclusion in a lab, very expensive process. Well, what we have have demonstrated, and what we've been told by some amazing folks in this business is that we are actually closing that AI gap much more than most. And to the point of actually closing the AI gap entirely where we're using artificial intelligence to get to the point where where other companies would develop, say a thousand potential molecules using AI, sometimes it's 5,000 potential molecules, and they still have to find that one or two molecules that they can put into preclinical testing. So they're taking those thousands of molecules still putting 'em. The traditional very expensive
Rod Turner:
Chone is a, what is a molecule in this context
Tyrone Lam:
Piece? Thank you. So a molecule would be the basis of a new drug, think of the molecule as that key that fits in the lock and turns the disease lock. So the molecule is a, a, a it's basically a, a it's it's in your body, and that's the thing that directly attacks or, or, or diminishes the, the the symptoms of that disease. Thank you. I appreciate that. So by our technology where others are getting thousands of potential candidates that have to be tested in the lab, traditionally, thus, the AI gap, what our artificial intelligence platform is doing is it's actually, and we have done, this is rather than thousands. We produced four and those four molecules, we have not only got two drugs one for potential cure for opioid addiction, starting with fentanyl, another one with cocaine addiction.
And we have found that the benefits of that drug in other forms could affect directly PTSD and other diseases, which I haven't, we haven't announced, but other diseases that are the same neural pathways that we affect with our drugs. So that's what AI did. We still have to go through preclinical testing and the FDA te FDA trials that doesn't change, but the time and effort it took us to get there, as opposed to several years was six months, as opposed to millions of dollars was less than a million dollars. It will be less than a million dollars to get to that endpoint. So drastically reduction in time drastic savings and dollars and much better efficacy of the driving. Okay. So let's go back to the slide.
Okay. And down to the next slide. So the other piece we had talked about in addition to drug discovery was personalized medicine, or basically using human bio individual human biology samples to predict their risk of individual, certain specific diseases, I should say, and also recommend therapeutics for that disease specific to that individual. Again, this is the future of medicine. We're not the only one doing this. We just believe we do it better. And we've been told that we do it better. And why do we do it better? We sequence sequence the entire genome and not only the genome, we can take all the other omic data. So protein data, it could be epigenetic data, how the body responds to the environment.
Rod Turner:
Right. Ty, when you say we do the whole, we get health. Does the whole yes. Genome. Yes. What does, what is more normal in the marketplace? Cuz I don't think that's known.
Tyrone Lam:
Yeah, that's great. Thank you rod for that. For that. So for example, 23 and me, so 23 and me, I think they charged $99 or something like that. And what they do is they, they, they actually analyze what are called snips. They're, it's a, it's an acronym for very small, already known bits of information within the genome. So they're basically taking little tiny samples within the genome, which is much less expensive to do. And based on these these samples, they actually give you a prediction about specific things. As you can imagine versus doing the sequencing the entire genome, which is billions of bits of information we can actually find the unknown risks that a person may have for that disease. So that's thank you for rod. That's a very important, so again, we've talked about new drug candidates.
We can do that in months, not years. I will sit I will add to this real quick by saying, is that our value that G G a TC adds their JTC ads during that development process, not only starts with the drug discovery, which is the molecule itself, that's the basis of the drug. It continues through all of the information we're getting and accelerating through the preclinical trials. We also can de-risk the FDA trials because each part of the FDA trial process requires more information. And we have feedback loops, which are unique, which continue to make the process smarter and more accurate and less risky for participants as they go along. Okay.
Back to the presentation. All right. Okay. And then I'm gonna move along a little more quickly here. So who benefits? So we've already talked about the pharmaceutical companies, which indirectly would be all of us, because hopefully we can get less expensive drugs that are much more accurate and personalized to towards us. We can support the individuals because at the individuals, at the end of our predictive tests are diagnostics. The individual helps. I mean, how many times have you been to a doctor and been over, under prescribed a medication? The doctors of course will aid from this because it gives them more information to make more specific recommendations for their patients. Okay. So I'm, I'm just gonna skip right over this fact of AI. I think AI is, as we've said, it's a very big, big, so again, we sat at the very center of these different markets, genetic testing, which is becoming less and less expensive again, we test the entire genome AI and healthcare, which is inevitable, personalized medicine, which again is inevitable. We can do that better because we have more insight into the human biology and your human biology in particular at a de-identified way. And then the whole longevity economy. And I,
Jeff Moses:
Yeah, we can flip through these pretty quick tie. These are just kind of market size slides.
Tyrone Lam:
Just give you an idea. I mean, just while he is going through this is that, you know, people that we've been compared to have market caps close to $2 billion. I mean, these are direct competitors and we, we, we, we, we actually do what they do better, faster and less expensive then. Yeah. I think we can just skip through that too. Yeah. And what just actually you just, yeah, there you go. So thank you so much. I'll be available for Q and a at the end of the, of the call.
Jeff Moses:
All right, folks, I'll take over from here. I'm gonna leave this page up for just a moment while I go through the details of our reggae offering. That's what you're on this presentation for today after all, again, this is a Regulation A+ offering. The price is $5 per common share of our stock. Right now we have approximately a 250 million market cap we've got about 37 million shares issued an outstanding and then another 12 or 13 in options and warrants. That brings it up to roughly 50 million shares out fully diluted at $5. A share gives us about a 250 million market cap as Ty was alluding to earlier. Companies in our space are regularly valued well, north of a billion dollars, more commonly, 2 billion for AI and drug discovery. And if I could just rattle off a couple of anecdotes here we had kind of a, a, a record shattering deal go through recently between Sanofi and Accenture.
Accenture is a drug discovery company using AI. They're probably our closest competitor, technologically Sanofi, which is obvi one of the world's largest drug makers kind of deal with them for 5.3 billion to deliver 15 new molecules, 15 drug candidates. Now, the details weren't fully disclosed as to how far along the process of development they take these assets. We believe that it's through InVivo or, or cell line testing which is what we're doing with, with a couple of our drugs right now to be followed by small animal testing. Jeff, could you unshare the screen please? Yeah, my mouse is disappearing here. There we go. So that that's really setting the bar rather high now that's, that's roughly a 350 billion asset that they're developing and they're gonna do 15 of 'em. Now. the more importantly, they're getting a 23% royalty on those new drugs, which is absolutely groundbreaking.
Typically drug discovery companies that are doing work that we do would see one or two points, maybe three points. If you were really good, a research university maybe commands up to seven points now. Extension's got some skin in the game on this, so it's not really an apples to apples comparison, but we think that that that's the playground that we're playing in right now on the drug discovery side on the, the, on the pardon me on the diagnostic side, we've got tremendous opportunities. And, and one thing that we hadn't really touched on was why are diag if, if drug discovery, if, if coming up with a new medicine is really kind of the brass ring for us, why are we bothering with diagnostics? And we hear that time. And again, our AI platform is fed by data. We have to collect new data specific to a disease state to help train that AI, to come up with a cure.
If you don't understand the disease, if you don't understand how it affects humans, individuals, then you're never gonna come up with a targeted therapeutic. You're just gonna come up with a, a, a landmine that blows up everything around it. And we've seen that too often in healthcare. So what we're doing is we're working through channel partners to sell these DNA kits. Typically they're cheek swab DNA kits, but we are also doing some, some blood samples to assess RNA analyze RNA or genetic expression to measure that these treatments are doing what we say they're gonna do. So the doctors and clinicians know that we're helping these patients in, in a very specific manner. And they're receiving the benefits that we think that they should given this course of action. So we're collecting just incredibly valuable data through these distribution partners or channel partners.
We've got a deal that, that Ty's working on. We haven't you know, some of this stuff is, is a little bit forward looking so I will be cautious, but we have, we have a couple of potential transactions that could add over a million whole genome samples to our database. Now, the we've been told, and I, I'm not an expert in this necessarily, but we've been told that very few companies even have a quarter million I mean, yeah quarter million genetic samples we could, we could, you know, be at a four X on that very quickly here in the near future. So the diagnostic side is extremely important. It feeds the AI and all of this bolsters evaluation of the company. And we think at 250 million in market cap, you know, we don't have a formal third party valuation.
We'll get there. The market's gonna tell us soon enough what we're worth, but the, the competitors are, are, are between a billion and $2 billion in this space. So we're, we're very humbly valued, I think, conservatively valued and an excellent opportunity, especially in this kind of rough and tumble market where you know, I don't think anybody was real happy with putting money into this sector eight or nine months ago, and seeing what a haircut they took in the meantime. So being private is a, is a big advantage for us right now. And what's the exit strategy. I think that E everybody here knows that we're heading for we intend to IPO. We have been in conversations with, with tier one bankers. We think we have chosen a banking partner. It'll probably start with an advisory agreement and work into a, a banking arrangement for the, the formal IPO.
But the next step after this round of funding for us is to go after an institutional round that's maybe it's a pharma company or a big fund that plays in our space. That's gonna take a large buy a 20, $50 million buy to the apple here, and that's smart money. That's that's anybody would feel good following their due diligence into this deal. And that's what we need pre I P O. So that's the timeline for us wrap up this round, continue doing what we're doing with developing these new molecules, these due new diagnostic kits, driving revenue through both those channels and really accelerating the value of this company as we head into what we believe will be an IPO for us.
Rod Turner:
So I just wanna add one caveat to that. Jeff, you included some caveats as well already, but the intent is there. That doesn't mean it can happen. Of
Jeff Moses:
Course. Yeah. Obviously we don't control the NASDA. We, we, we are at the whim of the underwriter to a large degree and also market conditions. I mean, I think any reasonable investor would understand those things. Yeah. This is an intention, not a promise. Thanks Rod.
Rod Turner:
You you're welcome. So is that the, is that the conclusion of the presentation in which case we can get into the Q and a,
Jeff Moses:
Yeah. Let's, let's hear some questions.
Rod Turner:
Okay, great. The most, the question I was seeing on the screen there is, was what's the company's total available market intention. Could you answer that?
Tyrone Lam:
That's a, that's a massive number, you know the, the there's hundreds of billions of dollars spent every year in drug development. And as I said before, that process takes, you know, 10 to 12 years. So you know, there's, there's trillions of, of, of, of hundreds, of hundreds, of billions, of, of, of market value that's out there that can be disrupted as far as us creating savings. I think the, the the good comparison as Jeff had mentioned earlier, there's a couple of companies out there that are that are companies publicly held that are using AI to accelerate drug discovery. And you can look at them there anywhere from, I think, you know, 1.8 billion to several billion in market cap.
Rod Turner:
Yeah. So I wanna clarify I don't think the company really knows the total available market for what it's doing. So, you know, there was a, a somewhat sarcastic, understandable comment there in, in the chat box about that. I don't think that there is a precise number that can be put on it, but it's, and when, when big words, like, you know, when words like gigantic are used, please, you know, bear in mind that that's an internal enthusiasm for a company that's addressing potentially very large markets, but it's, it is general
Jeff Moses:
It's it's. Yeah. So, so if you're talking about, you know, total available market is in the hundreds of billions and that's, and that's, you know, we're not shooting for the sky we don't, and we don't have to be the only player in this space. Troger Adam Wise, Accenture and silico. There are a number of strong players who have been in here for a while. And they've raised a lot of money, some cases 500 million, 700 million. And they employ two or 300, 400 you know, PhDs and researchers running around their labs, doing a lot of the work by hand because the AI does not do the heavy lifting for them. The AI only gets them so far. We think that we can do the same work with about 10 times less money, which equates to headroom for our investors. So it's not really about market share.
There's more than enough to go around. We just have to be agile. We have to prove ourselves to be faster and more effective and win what business we can. And I think it's gonna be the, the, the kind of thing where we get a few of these big pharma deals under our belt. And we might be priced out of a, a, a position of an acquisition. And that puts us in a really strong position to become a service provider to everybody in the industry. Our platform is, is disease agnostic. It's got tremendous capabilities. A lot of the, the, our competitors focus on one disease state, or one rare disease, or, you know, one little niche, which is fine, but that's, that's not what we do or can do.
Rod Turner:
So, oh, and I just add to that, because again, you know, in reggae, plus we're dealing with the general public. So please read the risk factors in the offering circular, which are extensive and, you know, there's, there's risk in any new company, right? And when you look at a gigantic market with all those players in it, there's no guarantee that somebody else isn't doing something just like this right now, and about to announce on Thursday. So, you know, this game of investing in private companies is, is always fraught with risk. No matter how exciting the company is, but I, I don't wanna be too negative, but I wanna make sure that you do read the offering circuit and look at those, look at the risk factors. There, there's a question there's a request to get the the pitch deck sent out. Is it okay, Jeff, can you
Jeff Moses:
Call. Yeah. So, so we can collect emails after the call and from participants and, and you can also email us at info, GTC, health.com that, that in that, that I get copied on that. And I will personally respond with a, a copy of the investment deck,
Rod Turner:
And we have the list of people who book to attend the webinar and will be sending out both a link to the recording of the webinar, as well as that presentation. 92% failure rate starting at what stage cuz time mentioned the 92% failure rate being normal.
Tyrone Lam:
Yeah. That's actually, once they get into that's actually, once they get into the FDA process and traditional companies take, maybe they take years, let's say five years. It depends on the drug just to get up to the FDA phase, one of the trial, as I said, we can do that in in less than a year. And they, so, you know, it's, it's, it's, it's, you know, it's math. I mean, it's, it's much a, a number much larger than, than 92%. If you talk about the very beginning you probably would be better off to measure in, you know, single digits, the number that actually get through the process, but yeah, 92% is once they get through the FDA process,
Rod Turner:
What's the minimum investment amount.
Jeff Moses:
I believe the, the minimum is 250 bucks right now.
Rod Turner:
Yeah. That's what the the logistics have in place.
Tyrone Lam:
I like this question. Is there a need for funding to go public? And to me that's a cash flow question. Jeff, you wanna address it? I think that's a really good one relative to our burn.
Jeff Moses:
Yeah. So we, we have a, a, a comparatively very low burn. As I mentioned earlier, we are doing more with less, and that includes staff. We are going to need to staff up as we increase the number of candidate molecules we've got in the pre preclinical process. So our AI, if, if you want to think about it this way, our, our CTO described it in this way. The AI platform is the factory, but every time you ramp up to create a new product, you need a new product line working at the factory. So we need different bioinformaticists and, and, and researchers and technicians. So we are going, going to increase our burn as we grow. We've also been adding to our C-suite and, and our building out for that to, you know, to populate our, our executive staff with folks who, who have the experience in, in the public markets. So you know, we've got, we, we're gonna ramp up R and D and a lot of that's gonna go to towards personnel since we're a tech company. And
Rod Turner:
So Jeff question,
Jeff Moses:
Yeah,
Rod Turner:
I know you've been raising money. How much money is the company raised in recent months? And is there a, a serious need for capital in order to function for the next year or two?
Jeff Moses:
Yeah,
Rod Turner:
Absolutely. Beyond what's beyond what's already been raised if you could.
Jeff Moses:
Right. So I think to achieve our, our, our, our growth goals, we definitely need to raise money and use, invest that in, in R and D, as I was just saying, we've raised to date about 15 million in a Reg D offering. That's been running parallel to, or preceded the reggae offering by a bit. And we're gonna, we're gonna close that out quickly here and, and the reggae will continue on until we choose to close that, which you know, we have been to be fair. I, I, I think that I should mention that we have been talking to some larger investors who would put in enough money that would cause us to probably wrap this round up before its maximum.
Rod Turner:
So I guess just one last thing on this, which is, is the company survival dependent upon, you know, raising X million in the next three months or so?
Jeff Moses:
No, we've got cash on hound right now. That's gonna, that gives us a good long runway. It's just money that we can use to accelerate our growth and grow our valuation.
Rod Turner:
Good. Just that's good. Yeah. Good clarity. What impact will the current economy have on investments in GATC Health?
Jeff Moses:
Well, I, I think that's an interesting question that, that, that's just something we're gonna have to find out. I think that right now the public markets are taking a beating. I think people are looking at alternative investments a little bit more closely. I know the bankers that we've been in discussion with think that we're you know, happy to be private right now. And I think that people are always looking to invest in a good idea and a strong team and, and that's what we've got, you know, we re revenue positive and we've got a lot of good work going on right now. That should, should be you know, we're, we're gonna start putting some of these, these assets up for sale. When do you think Tye before the end of the year?
Tyrone Lam:
I'm sorry, the a the drug, do
Jeff Moses:
You think we're gonna start shopping some of these drug assets?
Tyrone Lam:
Oh yeah, yeah. We're yeah. We've actually start started, you know, kind of dangling the, the the line in the water. Now I, I wanted to say something else too, if I may, is that you know, as far as Jeff had mentioned, there's some large investment banks, some of the largest investment banks we've had several meetings with them in total. And the thing that we're hearing, which is pretty exciting is because we are a platform and we can add value literally along the entire spectrum from drug discovery, through getting the drug into market, they actually believe that we could provide a potential lift to these biotech companies that have been hurting, because we can work with very large and very small. And everybody in between that is involved in the science of drug discovery and personalized medicine. So as Jeff has said, our platform we literally just are finishing the next rev of this AI platform. And next year conservatively we'll be able to discover six new potential drugs. Each potential drug has a value of potentially a billion dollars or more,
Rod Turner:
But you can't predict that that's potential if maybe right. Or the normal caveat.
Tyrone Lam:
Yep. I, I use the word potential.
Rod Turner:
I, I know you, I know part of me. So then there's a question here about 23 and me and how companies could, will get consumers to give their rights to any benefits that come from the drug discovery process. Yeah.
Tyrone Lam:
Yeah, let me address that when we get that one a lot and I, I get it, and it goes back to the whole reason why when I was a first American's health, I wanted to work with J a TC. So G a T C doesn't work directly with consumers and collect their personal identifiable information and, and derive value directly from the consumer data. We work with third parties that have a personal service relationship with the individual. So that individual is providing their biological data to that provider, whether it be a doctor or pharmacy or whoever, and they're getting something in return for that exchange and that provider, that distributor, if you will, is the one that has the, the contractual relationship to protect that personal identifiable information. All we are receiving, I shouldn't say all, but what we're receiving from those distributors we're working with is de-identified information. So we're receiving information that, that we don't know who you are. We have no way of contacting you back to this information. And the individual is getting the value from the provider that they're exchanging the information with very special way that honestly, if someone doesn't have a business model like this, I don't know how they're gonna get through the quagmire of, of consumer privacy issues.
Rod Turner:
There's a question here. There's some few IPO questions that you can't answer, but one is, is, you know, what amount is necessary in fundraising to be ready to go public.
Jeff Moses:
You know, I think it has less to do with the amount raised than it does where that money comes from. We can you know, my, myself and, and my partners have a, have a long history in, in fundraising and we can do so effectively for indefinitely. If we wanted to sell fund this project, we, we probably could what we need in order to go public is this kind of stake course investor somebody from within the industry, betting their money on our success. A strategic investor is most likely a pharma partner you know, a research partners or a, a fund that specializes in drug discovery or, or advanced diagnostics. We are talking to several venture funds at large pharma companies right now we're in discussions through some banking relationships with large manufacturers that are looking to get into diagnostics.
So that would qualify for kind of the smart money investment. And it doesn't have to be a bunch, maybe 20 million and that would put us in a position that's, it's just another step of validation, right? So we've got, we've got technical validation where other tech companies kick our tires, or there's peer reviewed publications you know, documentation of our work. But then there's financial validation and that's people who have done the due diligence who know this space who are willing to invest a significant amount in our company. So, so the amount's not quite as important, you know, we don't need to, to bring in a PE group and get 500 million or anything like that, you know? Yeah. The other
Rod Turner:
Thing, the other thing I would add is that literally to go public, the company has to have enough numerical count of investors to do so. So we do, you know, minimum of 300 to go to the NASDAQ four hundreds better and more than that's much better. So that's where the Regulation A+ comes in handy.
Jeff Moses:
That's an excellent point. Thanks Rod. Yes, absolutely.
Rod Turner:
Everyone's muted because we, you know, we can't take verbal discussions it's, it would be a little bit too hard to handle that timeline for public. We can't discuss it. We don't know what the time would be. Let's say we, the company can't know that yes. $500. He, Jeff stated the minimum is two 50,
Tyrone Lam:
You know, Ron, I can take this question, I think,
Rod Turner:
Yeah, go ahead. You guys,
Tyrone Lam:
What percentage of investment money go to the sales group versus going to operations and development? Great question. Cuz that speaks to our model. So the, the sales and marketing part of our budget is in the single percentages single percentage points. The, and here's why we have a, an advisory board that is unbelievable. Patrick Lilly, who's the CEO of liquid Biosciences. He's a, a very close partner of ours, his technology and our technology actually share information to get smarter. He's he doesn't compete with us. He's kind of at the beginning of the food chain, if you will. He has direct contractual relationships with nine of the top 10 pharmaceutical companies in the world. And he is he's been phenomenal about helping us set up those arrangements. As I said, freedom. And Wawa's a chief magnet, medical officer, 17 years with one of the larger pharmaceutical companies in the world, Amgen and the list goes on and on. So we have advisors with the right sea level connections at the right businesses who are under the hood, seeing what we're doing and they are at the right time making the right introductions with the right information to the right companies.
Rod Turner:
So please continue answering the questions yourselves. I think there's so many of them I was getting I'm slowing it down.
Jeff Moses:
Yeah. Yeah. I, I would also add to that. There is, is cost of money going on in, in Manhattan street capital's disclosed what their fee schedule is and, and you can read up on that on their website too. So you know, it, it's, it's not free to <laugh> use Rod's platform here. And, and it shouldn't be, it's very valuable to us
Rod Turner:
And all the marketing of the, the, you know, the marketing expense and other expenses to draw in practices.
Tyrone Lam:
Oh, there was a question you hear about tele telehealth and it's a huge business. You're absolutely right. Telehealth is, is a huge business and it's not gonna get smaller. We would not be in the telehealth business again, we're not gonna work directly with the end user but we are working with and will work with companies who have telehealth and mobile solutions. And it's a perfect, it's a perfect opportunity as a way for us to share the health information and diagnostics and predictive information with through the distributor to the
Jeff Moses:
Consumer. You know, and I, if I could just dive in to get a little bit more granular one thing that we haven't touched on is a discovery we've made, everybody's familiar with those little cassette style COVID tests. They're, they're called a lateral flow assay. They're like a pregnancy test, a little plastic cassette. We've developed what we think is gonna be the, the first predictive tool for type two diabetes using one of these, it's just a, a finger prick blood drop kind of test, and what's unique about it. And why it ties into telemedicine is that it is shelf stable at normal temperatures for up to six months. Now, right now, similar tests have maybe a 15 to 30 minute effective lifespan. So you have to do it in a doctor's office. It has to be scanned in a laser scanner, right there.
Ours is, is completely stable. So you can, you can treat people in remote locations or underserved communities by mail. You can mail tests or, or deliver 'em to a, a community center or a, a, a remote clinic. And they can be mailed back in days, weeks, months later, and scanned pretty much anywhere using a $500 laser scanner. And we can tell you with, with a degree of accuracy, that's a hundred times greater than, than anything that's on the market before. What your future risk of developing type two diabetes is. We're using the same tech technology to create lateral flow assays for oncology diagnostics. So some of the work that we're doing on the diagnostic side, whether it's a predictive tool like the, the diabetes or a, or a straight binary diagnostic. Yes, no. In the case of the cancer tests that will greatly support the expansion of tele, tele health you know, particularly in, in areas where it's very difficult to get people to the testing sites or the test to the people. So we do have a place Jeff.
Rod Turner:
One of the questions that came in before is what's the company's philosophy about the, the cost of drugs in the us. And you know, what, what literally that,
Jeff Moses:
Well, I mean, it's, it's ridiculous, you know, we're paying for failure. Yeah. You know, as, as Ty was saying 90 plus percent, once it enters the FDA trial, our competitors can get a, a pile of maybes of drug candidates down to, well, the best of 'em down to about 150, 130, and we can hand over the exact right asset or assets. That's the AI gap. That's what we're closing. And that's a tremendous improvement over the 5,000 or 10,000, a traditional model that we're still paying for, by the way, every time you buy you, you pay for a prescription you're paying for the traditional model. That that was only able to get it down to maybe 10,000, maybe. And then it's gotta go through all the very expensive and time consuming hand work to get it into, to find the one that they take into FDA trials, where nine outta 10 fail. So it's, it's ridiculous. We, we really think that by getting more drug candidates to market quickly and more cost effectively can drive down the cost of drugs. Now we're not a drug maker, that's not our margin, that's not our decision, but we are able to get it up to that point, cheaper, faster, and, and with drugs that are, that are more focused and more effective. And, and, and we think safer than drugs discovered in using different methodologies.
Rod Turner:
So there's a lot of questions about timing of IPO. What's the blocking factor. Why not do it now? Can you talk about it very briefly? And then we'll wrap
Tyrone Lam:
Jeff, I can talk about the operational piece and maybe you talk about the market. Sure. Cause I I'm reading the threads too. And I I'm, I'm looking into that question. I think it probably has to do what, what are the things that we need to do to prove our value? Because at the end of the day, whether it's an IPO and acquisition or, or producing revenue, we, we we've got steps to prove that's what operations are all about. So, as I said before, we have through through the process from discovering the molecules to getting a drug to the FDA through the FDA process. So we've discovered these molecules, which can be the basis of new drugs. We are in preclinical trials, which means pre FDA process. This is where you're actually working with cell culture and eventually animals, small animals, and we're we're work.
We're in the process of working with a major university, which we have yet, yet to name for the animal trials. And that will, will actually be into that by the end of the summer, beginning of fall we have a tremendous amount of data leading into that. We're working with these amazing advisors who are helping us make sure that we're crossing the Ts, doting the eyes on all of our research along the way. So anyone from the outside can look at this objectively and say yes, compared to what else is out there. You're much more effective, efficient, better outcomes. We will not be taking well. We, we don't believe we're gonna be taking these drugs into the FDA process. That's not our business model. That's a tremendous cost. And there's companies that do this all the time. We will actually be developing these drug assets, getting them into the preclinical trials.
And as Jeff said, we'll be partnering with other pharmaceutical companies who have experience in the process. And then we will share, they will pay us upfront costs and tiered costs based on reaching certain milestones and give us a percentage of the backend in terms of royalty. The the, the, so, so our sequence of events is prove that our AI does what scientists believe it does by getting these drugs through pre preclinical, working with various size pharmaceutical companies, to partner with them, to have them look under the hood and create a deal whereby they're validating that what we do has value. And then we have shown that our platform can do that many, many times every year. So it's scaling this process, which we're in right now to where we can do that with other pharmaceutical companies. And Jeff, I'll jump back to you. I just thought.
Jeff Moses:
Sure. So specific specifically, you know, if we're talking about milestones pre I P O milestones, which boxes do we need to tick? You know, we, we could, there's nothing stopping us from, from going public today. We could file an S one and just go for it. But I think that, that it would be most advantageous to our shareholders for us to see what happens with that first molecule that makes it through small animal trials. Now, most of the companies that are in our space, don't go into small animals from our, what we understand. They'll, they'll go through cell culture testing as, as a means to validate the efficacy of their, their drug, but they don't go into safety, which is really what the, the small animals show is. Is this gonna be a safe drug that you can take into FDAs into, into humans?
So that's probably toward the end of this year. We'll get to that step and we'll take a good, hard look at, at what we need beyond that. I mentioned that we would like to have that investment from an institutional investor under our belt pre I P O too. We have conversations in the works right now, obviously I can't speak to, you know, if or when that's gonna happen when a a deal like that might close, but we, we have every confidence that we will be able to secure one or more. And with those two things you know, we think that we we're in a good position to, to really start looking at the market, but that's going to be determined largely by our banking partner, whoever the underwriter is, is gonna really have their hand on the wheel regarding timing. That's going be conditional on market conditions, which right now, I don't know. Do you want to be the, the one shining star over the turmoil? Or do you wanna wait until things calm down and people can take a breath? So, you know, I think the, the, the only accurate answer is we don't know we'd like to go quickly and cautiously at the same time.
Rod Turner:
So let me
Jeff Moses:
Maximize value for the shareholders.
Rod Turner:
Yeah, that, that that's good. Thanks guys. I wanna, I want to reemphasize that, you know, all these, it's understandable that to get the questions on the IPO front, you know, you can't instantly do that. And it does, as Jeff said, it depends on the market environment at the time and what the underwriters think and so forth. So please recognize the risks that are inherent there. Read the offering, circular, read all the risk factors there. If you'd like to invest, the URL is posted in here, the offering circular is posted in the, in the chat box. You can go to the company website and go to invest, start and process there, but again, make sure you read the offering circle and are fully aware of it. Jeff gave his email earlier, perhaps. You could put it in the chat box again right now, Jeff type in the email for people to send queries to you.
We will be following up with a, a recording of this webinar as well as an attachment, which will, which will be the, the presentation that you've seen. And again, you know, I am con I am concerned cuz it's so many interesting things going on in the company. And so many pointed questions about the IPO front, nothing is guaranteed, right? Life's, you know, there's risks everywhere you look and no guarantees of success anywhere. Please bear all those types of concerns in mind. And now I'll switch to saying thank you, thanks to the audience for being here. Really appreciate your involvement and the questions. Thanks, Jeff and Ty for an excellent presentation. Thanks Ákos for making this happen. And again, remember I'm not recommending an investment. I'm facilitating this, this discussion in order to get as much fact on the table as possible. So potential investors have a full deck of cards with which to assess the merit or lack thereof for you putting your money at risk. So I'm gonna wrap up now and close the meeting. This is I appreciate everyone's involvement. Thank you. Look forward to thanks so much, rod. Thank you. Thank everybody for joining us. Thanks guys.
THIS TEXT TRANSCRIPT HAS ERRORS IN IT THAT WERE CAUSED BY THE SPEECH TO TEXT CONVERSION SOFTWARE WE USED. DO NOT DEPEND ON THE TEXT TO BE ACCURATE. WATCH THE RELEVANT PARTS OF THE VIDEO TO MAKE SURE YOU ARE PROPERLY INFORMED. DO NOT DEPEND ON THIS TEXT TRANSCRIPTION TO BE ACCURATE OR REFLECTIVE OF THE STATEMENTS OR INTENT OF THE PRESENTERS.