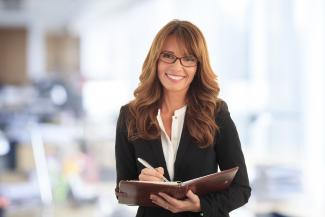 The simple thought of starting a new business can be terrifying. The paperwork, money, time, and stress involved is enough to drive anyone away from doing it.
It's a massive breach of personal space because as any business owner will tell you, the business becomes a part of who you are as a human.
Beyond the red tape and capital needed, there are other things needed to create your first business. Take a look at a few essentials:
Meditation
Whether you pray, do yoga, or just take the time to sit and really ponder life, you need to carve out the time. To ensure that you aren't too stressed out to function, meditation is helpful to untangle the tangible rigmarole that you may face each day. Taking small pockets of time away for yourself to unwind is important. Meditation helps you to refocus by triaging your thoughts and assisting with mindfulness. Plus--it is a fantastic way to steal time away for yourself to enjoy a moment of peace. This will ensure that stress doesn't weigh you down too heavily and that your mind is clear enough to make the best decisions for your business.
Patience
Learning to endure the long nights and tough days are key for any new business owner. It will be tough to accomplish the goals you've set for your business if there isn't enough patience inserted into the process. Sales may be lost, the well-being of the business may be hurt, and whatever long-term targets of success you've set may be compromised if you don't exercise enough patience with the creation and growth of your business.
 
Time management
If a proposal, meeting, or event do not fall in line with your goals for your business, it's perfectly fine to decline or just say no. Agreeing to do something that may take time away from your business may is time that can never be returned.  Remember that for entreprenuers, time is currency. Lending it out without caution may be damaging to you and your business in the long run.
 
Attention to detail
Always check your business materials, e-mails, and letters for spelling and grammatical errors. It doesn't look well upon the business the sends out misspelled e-mails and has incorrect information listed on its business cards.
Math/technology skills
Learning accounting and programming are helpful skills to have in your toolbox, too. Entrusting your accountant to handle the financial affairs of your business may be fine, but you also want to have a basic understanding of what's happening so that you aren't in the dark if something goes wrong. Programming is also a skill that's needed that no wants to learn. For the basic understanding of how some of the applications you'll need for your business work, programming is fairly important. That ties into web development. While website developers may be good to have, that individual doesn't know or see your dream as well as you do. Have at least a basic knowledge set in these areas for the best results for your business.
Outside of raising capital and filling out the right paperwork, you'll also have to have learned things that may be abstract, but will certainly help with the success of your business down the road.
Rod Turner
Rod Turner is the founder and CEO of Manhattan Street Capital, the #1 Growth Capital service for mature startups and mid sized companies to raise capital using Regulation A+. Turner has played a key role in building successful companies including Symantec/Norton (SYMC), Ashton Tate, MicroPort, Knowledge Adventure and more. He is an experienced investor who has built a Venture Capital business (Irvine Ventures) and has made angel and mezzanine investments in companies such as Bloom, Amyris (AMRS), Ask Jeeves and eASIC.
RodTurner@ManhattanStreetCapital.com
www.ManhattanStreetCapital.com
Manhattan Street Capital, 5694 Mission Center Rd, Suite 602-468, San Diego, CA 92108.