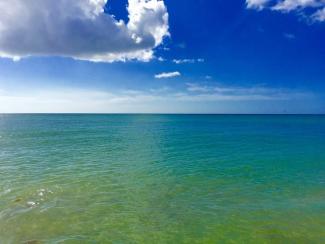 How to Raise Capital
Oh how the world has changed. A few short years ago if you had a business idea or a business that was ready to expand, but were short on capital, there were very few options available to you. You might borrow from friends and family or ask them to invest. That is, if you didn't mind adding the emotional burden of their financial future to your list of worries. You could go to a bank or other financial institution and try to borrow the money, but they normally would either say no or charge such a high interest rate that you were behind the ball before the game even started. You could seek out angel investors, but this was only an option if you didn't mind giving up a large percentage of your company and possibly control of your idea. Now, thanks to the advent of Regulation A+ an entirely new world of investor opportunities has opened up.
What is Regulation A+?
Regulation A+ is a program created by the SEC (Securities and Exchange Commission) in March 2015 as part of the Jobs Creation Act. What it does is allow companies to gauge investor interest in them and raise monies from "Main Street Investors" that were once barred from the market.
How do you Actually Raise Capital for a Business?
Register to Gauge Interest
The first step in raising money for your business is registering it with a company such as Manhattan Street Capital. This is a simple, straightforward process well within the abilities of most business people.
Listing Your Company
Once listed, you can post your sample offering and answer questions from prospective investors. This could well be the most important step of the process as it will allow you to fine tune your offering and gauge interest before incurring too much expense.
SEC Registration
If there is sufficient interest you will then register your company as a Reg A+ Entity with the SEC and can make your offer public.
Offer Limits
The offering limit that you are allowed to raise is $75 million per year.
What Reg A+ Isn't
A traditional IPO
Making an IPO on to the NYSE or the NASDAQ is a long, drawn out process that can cost you millions and over a million a year in audits and reporting fees. The normal time frame for a Reg A offering is around four to six months. You can conduct a Simple IPO(TM) using Reg A+ (at very low cost compared to a traditional IPO), but that is an option, not a requirement.
Crowd Funding
With Crowd Funding people give you money to promote a creative work or preorder products that you are hoping to bring to market. With a Reg A+ offering you are selling shares in your company.
For startups and small to midsize companies that aren't ready to step out and go public, the Reg A funding opportunity is a godsend. You only relinquish that share of your company you are Prepared to part with. It gives you access to literally millions of investors that otherwise you couldn't reach and all at a cost that is more than reasonable considering the benefits.
If you are a startup, small or midsize company in need of capital investors contact Manhattan Street Capital today and see how they can help you.
Rod Turner
Rod Turner is the founder and CEO of Manhattan Street Capital, the #1 Growth Capital service for mature startups and mid sized companies to raise capital using Regulation A+. Turner has played a key role in building successful companies including Symantec/Norton (SYMC), Ashton Tate, MicroPort, Knowledge Adventure and more. He is an experienced investor who has built a Venture Capital business (Irvine Ventures) and has made angel and mezzanine investments in companies such as Bloom, Amyris (AMRS), Ask Jeeves and eASIC.
www.ManhattanStreetCapital.com
Manhattan Street Capital, 5694 Mission Center Rd, Suite 602-468, San Diego, CA 92108.