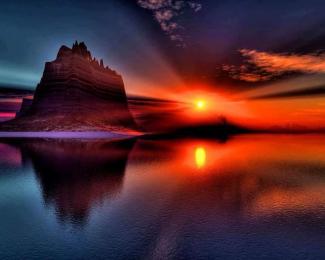 How to Invest in Startups
It is a dream for most investors. They get in on a startup, and it does amazingly well and soon has an IPO (Initial Public Offering), and the company becomes the next Google. Their small investment becomes a vast fortune in a short time, and they are set for life. What if I were to tell you that by the time the IPO was offered, the really big opportunities had already come and gone. They were captured by the venture capitalists and the accredited investors that provided the companies' seed money.
Enter the world of the Venture Capital
Until very recently SEC (Securities and Exchange Commission) regulations limited these opportunities to Accredited Investors (six-figure incomes or at least $1 million in liquid assets).
The idea behind these regulations was that investing in startups was simply too risky for people who either didn't have the resources to absorb a major loss or the sophistication and experience to properly evaluate a birthing company.
The recent easing of the SEC rules has changed all that and main street investors now see many more opportunities to invest in startups as well as becoming more of a driving force in the land of venture capital and startup funding.
Understand the Risk of Startup Investments
Just because the regs. have been eased doesn't mean that the risks associated with being an early investor in a private company are lower now. If anything, investing in startups may be riskier than ever.
It is well-known fact that the majority of new businesses fail in the first 5 years with many never making it to the 12-month mark. What you must understand is many more never make it past the planning stages and you must be prepared to lose your entire investment.
This means that startups are still not for everyone. You should understand the risks you are taking and protect yourself by doing your due diligence each step of the way.
Startups Don't Fail, People Do
Issue
The best idea in the world is worthless if no one can develop and manage it or worse if it is mismanaged.
Due Diligence
The best way to protect yourself is to look at the people involved; do they have experience starting a business, running a business?
Have they been involved with other, successful startups?
Can they make you understand their dreams, in 3 minutes or less? If they can't, they don't fully understand it themselves and need to develop it further.
Can they show you a business plan complete with a market study and exit plan showing their ultimate goal?
Fad vs. Fashion
Fads come and go, but fashion lives forever, even in the business world. This is a huge problem in this age of technology. Many great ideas are outdated before they can be brought to the marketplace or soon after introduction, they are supplanted by better or more accessible systems.
Issue
While no one can see the future, you need to look ahead and try to see how the companies market may shift or even disappear. When Skype first appeared it was earth-shaking. Now, Google, Facebook, and a host of other services have their own versions that are slowly devouring Skype's market share.
Due Diligence
Ask, does the Business plan include an honest market analysis?
Does it include a competition study?
Ask, how easy is the product, service duplicated on a corporate scale?
Conclusion
There are high returns that can be gained by investing in startups, but it must be remembered that they have at least a 90 percent failure rate. Do your homework before risking your money and remember that you are not ultimately investing in the company, but the people behind it.
Manhattan Street Capital does not recommend investments. Do your own due diligence and invest with great care. Consult professional financial advisors before risking your money.
Rod Turner
Rod Turner is the founder and CEO of Manhattan Street Capital, the #1 Growth Capital service for mature startups and mid-sized companies to raise capital using Regulation A+. Turner has played a key role in building successful companies including Symantec/Norton (SYMC), Ashton Tate, MicroPort, Knowledge Adventure, and more. He is an experienced investor who has built a Venture Capital business (Irvine Ventures) and has made angel and mezzanine investments in companies such as Bloom, Amyris (AMRS), Ask Jeeves, and eASIC.
RodTurner@ManhattanStreetCapital.com
www.ManhattanStreetCapital.com
Manhattan Street Capital, 5694 Mission Center Rd, Suite 602-468, San Diego, CA 92108.