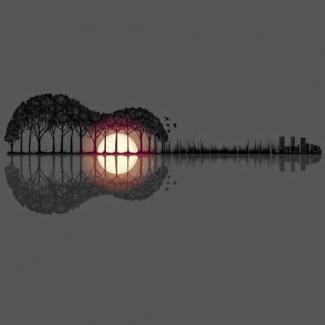 How to Invest in Private Companies
In today's world the opportunities for investing in private companies are quite abundant. Investor directories and crowd-funding websites seem to be popping up at an exponential rate. It seems these days, almost anyone can get funding for a business or project they are trying to start. If you have ever thought about investing in a business- it can be very, very rewarding. If you make a smart choice and invest properly then your money can continue to make more money, and who doesn't want that? It seems simple enough, however, with great rewards comes great risks and it's important to know what you're getting yourself into before handing your money over to anyone with a "great idea". Below is a check-list of questions to ask yourself if you're considering investing in a new company. Take your time and do your research before making any big decisions.
Is the company private or public?
This sounds like an obvious question but surprisingly many newbies don't really know the difference. The simplest answer is: if the company is currently bought and sold in the stock market then it's public. If it's not then it's private. There are pros and cons to investing in both private and public companies but one of the biggest advantages to investing in a private company is potentially participating in a lot of growth as the company transitions from being small or medium scale up to being very large and established. Owners in private companies also have more opportunity to be involved in private companies – although that depends on the specifics.
What stage of business is the company in?
Companies take time to grow and it's important to know what stage of business a private company is in before investing. Important questions to ask are: "How long have you been in business?" or "How much money have you raised so far?" If you are interested in being one of the first investors in the company then you are considered an "angel investor" and if the company is successful you will see the greatest reward. If you're interested in investing in the company after it has a proven track record and has already received some funding you would be taking less risk in general, with commensurately less upside. Knowing what stage of business the company is in can tell you how risky the investment may be.
Should I invest alone or join an investment firm?
If you decide to invest alone you run the risk of losing everything or reaping high rewards. If this is your first time investing in a private company then you might feel more comfortable teaming up with an investment firm to not only make the process easier but to share the risk with others.
What is the value of the company?
 If you don't know how to properly determine the value of a company then hire or find someone who can. Since private companies are not required to make their financial history public (in a RegA+ offering on Manhattan Street Capital, they are required to make their financials public) you will need to evaluate their numbers as closely as possible to determine if their valuation of their company is fair, too much or even too little. This may be the trickiest part of the investment process as you and the prospective company will have to agree on the valuation in order to proceed with the investment process.
Only risk money that you can afford to lose. 
Manhattan Street Capital does not recommend investments. Do your own due diligence and invest with great care. Consult professional financial advisors before risking your money.
Rod Turner
Rod Turner is the founder and CEO of Manhattan Street Capital, the #1 Growth Capital service for mature startups and mid sized companies to raise capital using Regulation A+. Turner has played a key role in building successful companies including Symantec/Norton (SYMC), Ashton Tate, MicroPort, Knowledge Adventure and more. He is an experienced investor who has built a Venture Capital business (Irvine Ventures) and has made angel and mezzanine investments in companies such as Bloom, Amyris (AMRS), Ask Jeeves and eASIC.
RodTurner@ManhattanStreetCapital.com
www.ManhattanStreetCapital.com
Manhattan Street Capital, 5694 Mission Center Rd, Suite 602-468, San Diego, CA 92108.