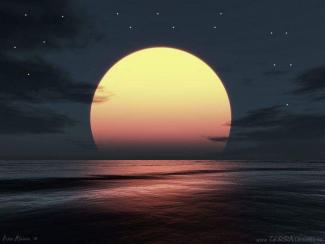 Are Traditional IPOs No Longer Relevant For Tech? Manhattan Street Capital's Rod Turner Speaks Out at Silicon Valley Crowdfunding Conference Event
-For Growth-Stage Companies, Traditional IPOs May No Longer Be As Great a Strategy As They used to be, Turner Maintains -
March 3, 2016, Mountain View, Calif.— While traditional Initial Public Offerings (IPOs) have long been considered the liquidity option of choice for emerging tech companies, the SEC's new Regulation A+, may prove to be a better alternative, according to Manhattan Street Capital CEO Rod Turner.
Turner's company Manhattan Street Capital has created a community-centric model to bring Main Street investors together with high-performing midmarket candidates for growth funding as the first mover (the FundAthena division launched in May 2105) to create a program built upon Regulation A+.
Turner is sharing his thoughts today at the fourth annual Silicon Valley Equity Crowdfunding event at the Museum of Computer History in Mountain View, Calif.
The IPO market has been soft for the past several quarters, and the downturn in "Unicorns" (companies with $1B valuation) is another trend that highlights the need for a better solution than has been available before. Most IPOs have a lamentable record of delivering returns for investors whose only option was to buy in the open market after the hype and the rise of the initial launch.
This phenomenon results in drastic reductions in market value, often to as little as 50% of prices that are struck shortly after the opening.
A large component of the challenge of conventional IPOs lies in the high-cost structure of brick and mortar underwriters who are languishing in an older and non-tech model. As long as underwriters carry these high cost burdens, the door to IPOs will remain an on/off game, dependent on wonderful market conditions to function, and with an entry requirement too high for most to surmount—in fact, hot growth companies approaching $300 million in annual sales represent the starting point for conventional IPO prospects.
The second structural impediment to tech companies doing a conventional IPO is the sheer cost of the reporting burden—more than $2 million per year. We've needed a better way, and the SEC breathed a huge breath of fresh air towards hot tech companies in drawing up the new Regulation A+ rules.
Not only are the inherent costs of conducting a Reg A+ offering lower because broad marketing is allowed for the first time, but the post-offering reporting burden is dramatically lower as well. Add to that the versatility inherent in Reg A+ where a company can choose to do a Reg A+ IPO by listing their company on the OTCQB or QX, or opt to have their shares trade though smaller marketplaces in a less formal manner. In all, this illustrates clearly how Regulation A+ brings a better set of choices to the table.
"As we introduce new cost-effective Web-based methods that blow away the old underwriter model, we have real potential for positive change, for providing liquidity and growth capital to a whole swath of great companies that have been out in the cold for a very long time," Turner says.
"A Reg A+ offering provides considerable advantages over traditional IPOs," Turner continues. "It allows private companies to efficiently promote their offerings for the first time in places you might not expect – social media, PR and advertising. With Reg A+ you can promote your business freely, so long as you stick to the facts and avoid hype and exaggeration."
"The cost of making a Reg A+ offering is much lower as well – just $300k for a sizable offering including marketing and SEC registration/legal costs). The costs of reporting after a Reg A+ offering are lower, too--primarily the cost of an annual audit. In all, RegA+ enables us to provide an attractive option to the traditional IPO and the brick and mortar IPO underwriters that go with it."
"Now is the beginning of the strategic shift from the old, stodgy and expensive IPO, to the new tech, Reg A+ Public Offering model," Turner maintains. "For the next generation of the best tech companies, they can look forward to a much improved fundraising future."
Turner's firm, Manhattan Street Capital, is currently working with select consumer investor-appealing companies with a view to making Reg A+ offerings and PO's later this year.
About Manhattan Street Capital, Inc.
Manhattan Street Capital, Inc., (www.manhattanstreetcapital.com) in San Diego, Calif., is making history with the launch of the 1st RegA+ online service that allows investors seeking higher returns to make an impact by investing growth capital in high-performing midmarket companies.
###
PR Contacts
Cheryl Snapp Conner
SnappConner PR
801-994-9625
Rod Turner
Rod Turner is the founder and CEO of Manhattan Street Capital, the #1 Growth Capital service for mature startups and mid sized companies to raise capital using Regulation A+. Turner has played a key role in building successful companies including Symantec/Norton (SYMC), Ashton Tate, MicroPort, Knowledge Adventure and more. He is an experienced investor who has built a Venture Capital business (Irvine Ventures) and has made angel and mezzanine investments in companies such as Bloom, Amyris (AMRS), Ask Jeeves and eASIC.
RodTurner@ManhattanStreetCapital.com
www.ManhattanStreetCapital.com
Manhattan Street Capital, 5694 Mission Center Rd, Suite 602-468, San Diego, CA 92108.