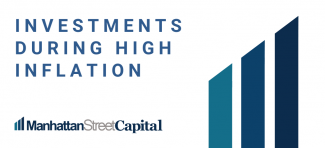 Inflation has been a persistent problem for U.S. consumers since the beginning of 2022, with June's 9.1% increase in the Consumer Price Index marking the most significant rise in 40 years. Despite rate hikes from the Federal Reserve, inflation remained high through October. However, beginning in September, the numbers started to drop. According to the Bureau of Labor Statistics, the Consumer Price Index was at an annual rate of 7.7% through October—a figure significantly lower than September's 8.2% but still higher than August's 8.3%. Inflation can erode wealth, eating into investment returns and the purchasing power of cash. As a result, investors may want to add inflation protection to their portfolios.
Bonds
I Bonds—a type of Treasury security—offer a safe hedge against inflation, but they aren't a panacea. Nevertheless, these bonds are a safe bet for investors looking to hedge against inflation. I Bonds combine a fixed rate of inflation protection with a variable interest rate determined by the rate of inflation. The current yield on these bonds is 9.62%, and bonds can purchase at TreasuryDirect.gov. The one major drawback of I Bonds is the purchase limit of $10,000 per year. This can be especially restrictive for larger investors. It bears noting that some investors may have issues with I Bonds' lack of liquidity. Rather than making regular interest payments, they pay out when they are sold, which can be inconvenient if you need the money sooner than that (selling is possible at least 12 months after purchase).
Mutual Funds and ETF's for High Inflation
Treasury Inflation-Protected Securities and commodities. Because they are sensitive to inflation, Treasury Inflation-Protected Securities (TIPS) provide a short inflation hedge. Their values change in response to inflation. The yields on TIPS, which usually range from 2% to 4%, are lower than their I Bond peers. They are thus more vulnerable to inflation risk. Commodities ETFs are another inflation hedge. Commodities, which are sensitive to economic vitality, contribute to inflation. Commodities funds can capture price spikes before inflation that accompanies economic growth. Despite this, Russ Kinnel, Director of Manager Research at Morningstar, advises keeping a small position in commodities funds since commodities are volatile and hard to predict.
TIPS and commodities funds for high inflation:
- Vanguard Short-Term Inflation-Protected Securities Index VTAPX
- Vanguard Short-Term Inflation-Protected Securities ETF VTIP
- Schwab U.S. TIPS ETF SCHP
- Pimco Commodity Real Return Strategy PCRAX
Should You Buy Gold During High Inflation?
Is Gold a Good Investment when Inflation is High? According to gold advocates, there has been no consistent pattern of investors buying gold during periods of high inflation. There is no method for determining whether the price of gold should increase or decrease in the future, just like other commodities. As a result, the gold market is volatile, with its yields fluctuating. The difficulty of investing at the right time makes it hard to predict how much profit you will make.
The Best Stocks for High Inflation
Equities are more resilient to inflation in the long run than other investments. Inflation is not a good hedge against inflation in the short term, but they are a more dependable investment over the long term. For example, supply chain logistics costs are a burden many companies can transfer to their consumers. On the other hand, some companies can maintain their profit margins despite higher raw material costs. However, not all companies have that sort of pricing power. As a result, inflation does not have a uniform impact on the stock market. High inflation may also create buying opportunities with long-term gains that offset short-term market jitters.
- Verizon Communications VZ
- Medtronic MDT
- Dominion Energy D
- U.S. Bancorp USB
- Emerson Electric EMR
A high-inflation approach is more than one-size-fits-all. Investors can protect against inflation by borrowing money to invest in real estate and paying back the debt in inflated dollars. The investments discussed in this article are just some of the inflation deterrents available to investors. Investors who believe that inflation will persist might opt to borrow to invest in real estate, in which case they would pay back their loan with inflated currency. There is no one-size-fits-all approach to investing, and high inflation will affect portfolios differently. For example, bond-heavy investors may consider inflation-hedging tactics if they have 80% of their portfolios in stocks. Because inflation has a more significant effect on bond-heavy portfolios than on stock-heavy ones, investors who have 80% of their portfolios in stocks should refrain from making strenuous efforts to protect against inflation.