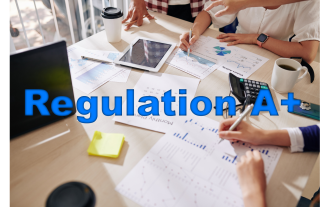 Learn How To Market Your Reg A+ In The Current Market And Latest Reg A+ Tips - Webinar invitation
Wednesday, Aug 17th, 11:00 am - 12:30 pm (PDT) | 2:00 pm to 3:30 pm (EST)
Registration is free and fast.
Can't make it? Register here and we'll send you the webinar recording.
Join us on Wednesday, Aug 17th, 11:00 am - 12:30 pm (PDT) for this presentation and Q&A with Rod Turner.
Webinar Topics will include:
How to assess if Reg A+ will work for my company?
What effect is the volatile stock market having on capital raising via Reg A+?
How are the new Apple IOS14 privacy features affecting marketing online capital raises?
How to market my Reg A+ in the current market
Reg A+ Tips and Techniques
Register today; limited spaces are available! Don't miss out on this great opportunity to speak with Rod Turner about Reg A+ in the current market environment.