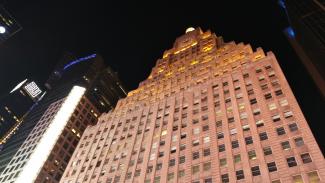 Making sense of the new Equity CrowdFunding rules
The SEC just published new rules that expand Equity CrowdFunding to allow leading street investors to invest in private startup companies as a vital part of the JOBS Act (they will be effective at the end of January 2016). In March, the SEC also published groundbreaking new rules called "Regulation A+" or RegA+ for short (effective July 2015).
The capital raising landscape has now seen its most significant shift in decades. I now know a fundraising continuum using online platforms that extends from startups raising seed capital of as little as $100k through established companies raising to $75 million per year per company.
US entrepreneurs have never had it so good. Let's explore the new ecosystem and see what path suits companies best. (I am deliberately condensing this guidance for the sake of clarity. There are many great sources for complete detail on this topic).
"Wide" Equity CrowdFunding: Startups raising $100k to $1 mill in seed capital fit newly expanded Mainstreet equity crowdfunding nicely. This means that "Mainstreet" investors (both accredited and non-accredited individuals) worldwide can now buy shares in your company. The smaller the capital raise, the less demanding the disclosure rules are, with breakpoints at $100k and $500k. Expect many of the existing equity crowdfunding platforms to expand to include leading street investors.
Accredited Equity CrowdFunding: Startups raising $1mill to $4mill fit the existing style of equity crowdfunding platforms, raising capital from accredited (wealthy) investors. Think Fundable, CrowdFunder, Angellist, EquityNet as examples of this.
Reg A+: Successful mid-stage companies, corporate spinouts (think management buyout), companies considering a reverse merger with a public shell, and select, low-risk startups fit Reg A+ platforms. You can raise to 75 mills per year using Reg A+. You could make your offering, or you can use one of the funding platforms that exist today – examples are DigitalOffering, SeedInvest, StartEngine and ManhattanStreetCapital, and FundAthena. Shares can be liquid immediately after the offering.
In all forms of online fundraising/CrowdFunding:
- You will need to make a compelling pitch for your business and the use of the capital, the market, and why your company will survive competition in the long haul.
- Be prepared for open disclosure. You have to be honest and avoid hype to have a good chance of getting investor engagement and investment. Expect thousands of investors to be examining your every claim, your LinkedIn profile, and your career to date.
- Now is the time, and the opportunity has never been more significant. We can expect tremendous evolution in the funding landscape due to the new expansion of online capital raising options for US entrepreneurs.
Written by Rod Turner,
Chairman of Manhattan Street Capital and FundAthena
Oct 30th, 2015
Rod Turner
Rod Turner is the founder and CEO of Manhattan Street Capital, the #1 Growth Capital service for mature startups and mid-sized companies to raise capital using Regulation A+. Turner has played a vital role in building successful companies, including Symantec/Norton (SYMC), Ashton Tate, MicroPort, Knowledge Adventure, and more. He is an experienced investor who has built a Venture Capital business (Irvine Ventures) and has made angel and mezzanine investments in companies such as Bloom, Amyris (AMRS), Ask Jeeves, and eASIC.
RodTurner@ManhattanStreetCapital.com
www.ManhattanStreetCapital.com
Manhattan Street Capital, 5694 Mission Center Rd, Suite 602-468, San Diego, CA 92108.