You are here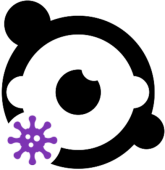 IdentifySensors Biologics
Summary
Make an investment in IdentifySensors Biologics.
Check4™
New Technology -- A Medical Testing Lab in the Palm of Your Hand 
Highly accurate results in minutes. Check yourself and your family for multiple diseases, including COVID, Flu A, Flu B and Lyme. Anywhere, anytime.   
INVEST NOW
Price per Share of Common: $4.25
Minimum Investment: $323
Number of Share Holders: 309
Total Capital Raised*: $2,892,641.33
*Updated Weekly Includes Parent Company
INVEST NOW
Price per Share of Common: $4.25
Minimum Investment: $323
Number of Share Holders: 298
Total Capital Raised*: $2,776,707.25
*Updated Weekly Includes Parent Company
COMPLETELY NEW TECHNOLOGY
The Check4™ device is not a PCR test, an antibody test or an antigen test. These antiquated technologies are 50 years old and make up nearly all current testing technology for infectious diseases.
Check4™ is new patented technology that moves medical testing from analogue to digital. It uses electronic nanosensors to measure precise levels of micro-electrical currents that pass through viruses and bacteria. Each disease carries its own electrical signature, which can be quickly identified in saliva and interpreted through a new digital reader. The reader then transmits results wirelessly to the user's smartphone in minutes.
This exclusive technology recently moved from development at Purdue University to the commercialization stage, where new devices will be manufactured by the millions. Home testing requires no amplification, no reagents and no nasal swabs. 
INVESTMENT OVERVIEW
IdentifySensors Biologics and Purdue University have partnered to create Check4™: a highly accurate, over-the-counter medical testing device intended to quickly detect multiple diseases, including COVID-19, the new Delta variant and many other infections using new digital nanosensors, saliva and a smartphone. 
Each test cartridge is intended to cost less than $25. This patented technology is close to FDA EUA approval. However, IdentifySensors has begun marketing the platform to corporations, governments and organizations that do not require FDA approval for testing employees or citizens of many governments. 
Your investment will help manufacture hundreds of millions of devices for worldwide distribution. IdentifySensors also will begin developing additional test cartridges, such as MRSA, HIV and Lyme.  
This new technology is intended to significantly disrupt the $50-billion testing industry. It is intended that consumers will have a testing laboratory in their home medicine cabinets, with the ability to diagnose themselves for many diseases, anywhere, anytime, without a prescription or a doctor's visit.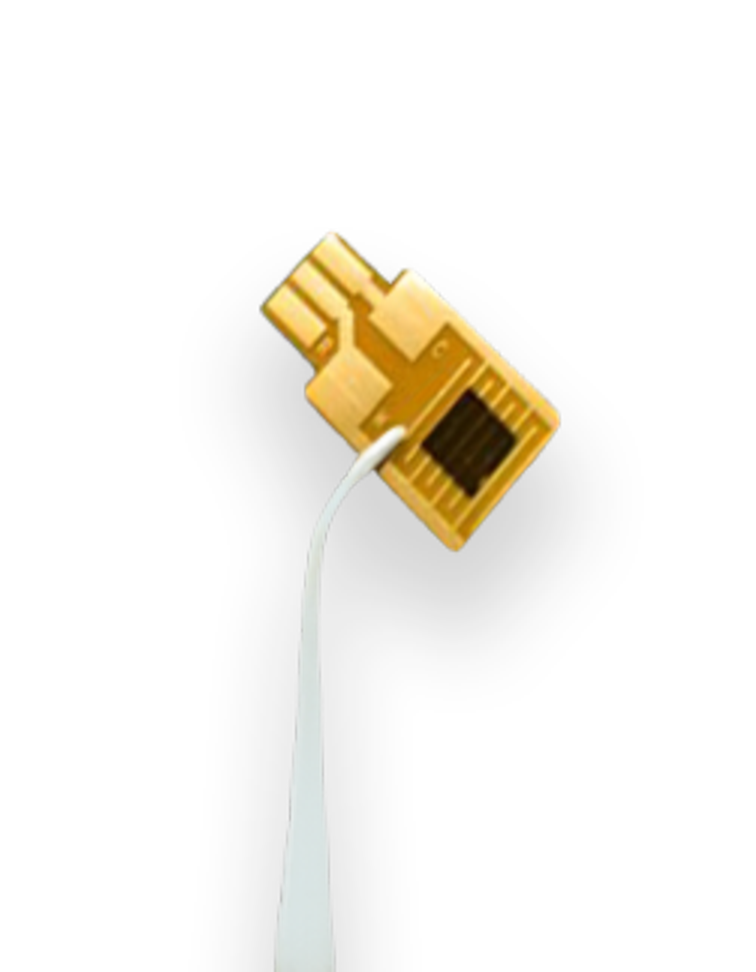 Digital Nanosensors Soon Will Replace 50-Year-Old PCR Tests
Every "new" COVID test that hits the market relies on the same chemical reactions developed more than 50 years ago. Rapid antigen tests give false results more than 50 percent of the time. PCR tests are expensive, time consuming and difficult to access. 
IdentifySensors Biologics has developed and patented new nanosensors intended to rapidly identify multiple diseases in a single home test. The results are as accurate as a hospital PCR test.
This technology is intended to move medical testing past antiquated chemistry and into the digital era. Soon, it is intended that consumers and businesses will have an over-the-counter testing device that can rapidly distinguish an illness between COVID and Flu. 
Similar to a home pregnancy test, this personal testing technology is intended to accurately and rapidly detect COVID-19, COVID variants, influenza, measles, mumps, STDs and host of other infections. No other testing platform on the market has this capability and efficiency.
Before the pandemic, Purdue University was developing the nanosensors to detect pathogens more efficiently than current chemical tests can. When COVID-19 hit, Purdue accelerated its research and focused on coronavirus testing. Today, Purdue is in discussions with the FDA for approval of this highly accurate, over-the-counter testing system.   
Ready to invest?
Call our investment team at 737-757-8067.
→ INVESTMENT UPDATE ←
IdentifySensors Biologics
, in
partnership with Purdue University
, announced in May 2021 that it has completed development of it diagnostic technology platform that detects numerous diseases, including COVID-19, using electronic nanosensors. The company has moved the research and testing into its commercialization stage, where engineers are finalizing designs for large-scale, roll-to-roll manufacturing.
→ ANSWERING A GLOBAL NEED
The COVID-19 Delta variant continues to ravage developing nations worldwide. The World Health Organization, CDC and the Biden Administration have indicated repeatedly that fast, accurate and accessible testing will play a critical role in not only curbing the pandemic, but stemming the spread of many diseases that routinely go unchecked. Check4 by IdentifySensors Biologics is the only new technology intended to replace antiquated PCR and antigen tests and move pathogen testing from the lab into the hands of users with a new digital approach. Businesses

Family

Public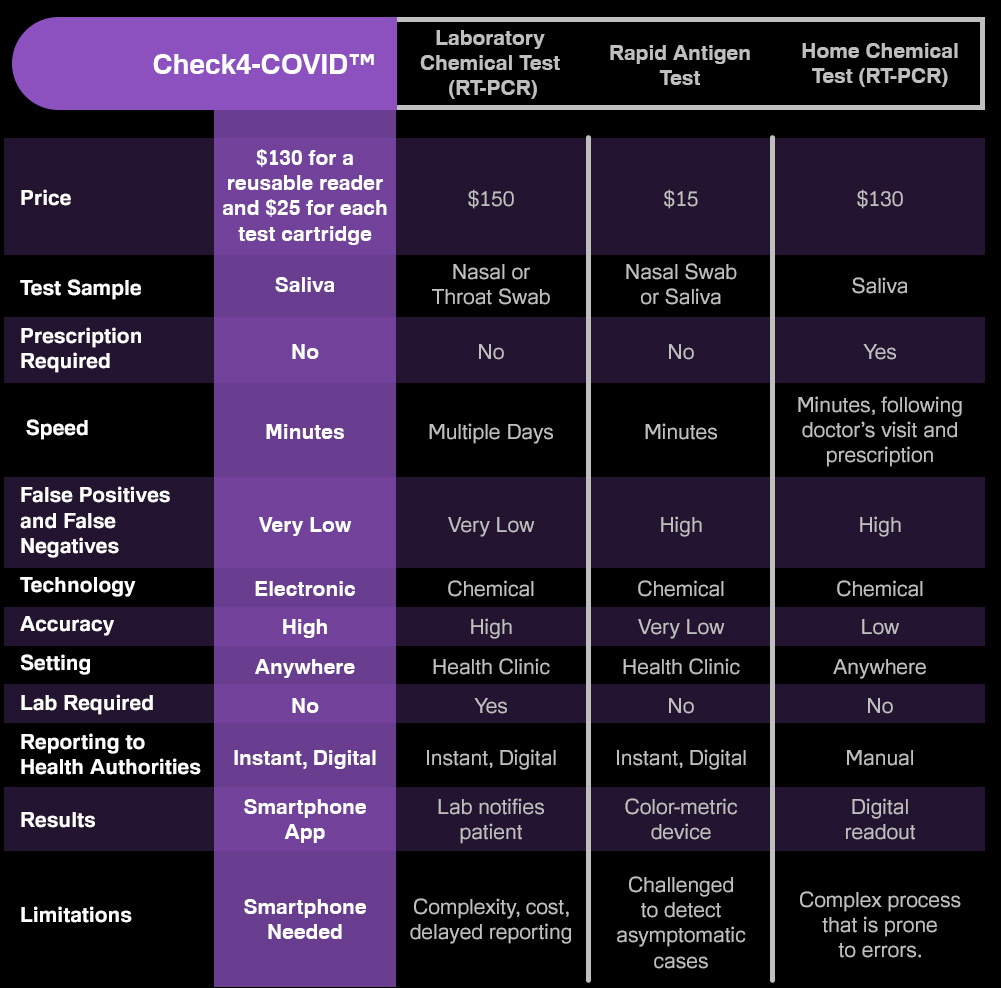 Ready to invest?
Call our investment team at 737-757-8067. Help get this test to market soon.
FUTURE-READY TECHNOLOGY
Check4™ is intended to meet an immediate public need, but our technology has the capability to go well beyond COVID-19 testing to provide rapid results among a wide range of pathogens. Our focus for the near future include: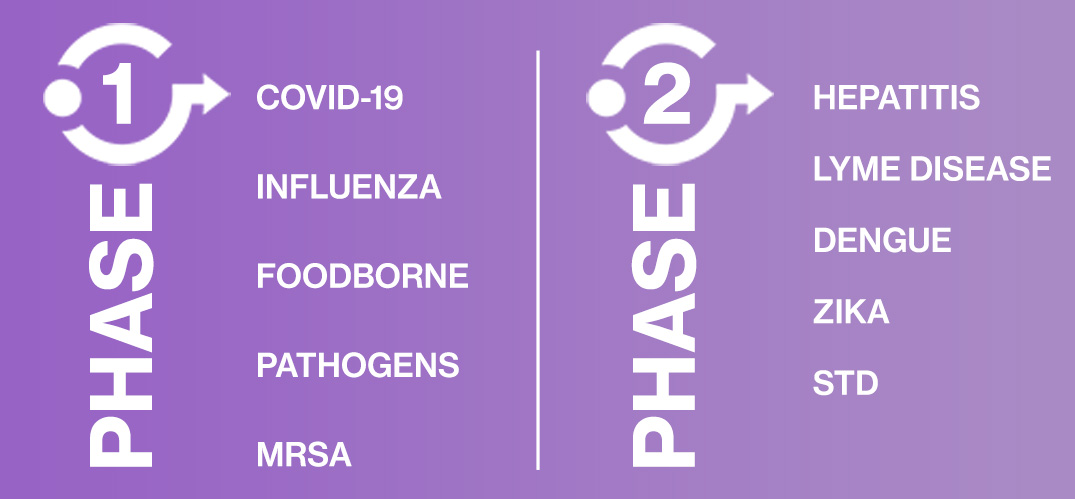 THE GOLD STANDARD IN ACCURACY
Most home COVID tests produce a high percentage of false positives and false negatives. With the help of infectious disease specialists at Purdue University, we've designed Check4™ to meet the gold-standard in hospital-grade molecular testing, but taken entirely at home with rapid results and no prescription.
Why Do Current COVID Tests Give False Results?
The accuracy of current chemical tests, such as PCR and antigen tests, depends on:
A good sample or nasal swab that is well preserved and transported to a lab without contamination. Current home tests rely on untrained users.
Amplification of the virus. Current chemical tests can't detect COVID-19 without amplification. In many cases, samples have insufficient virus material, requiring the test to multiply the virus millions of times.
Preparing the sample. Once a sample safely reaches a laboratory, it is chemically treated. If the wrong reagents are used, or if they have deteriorated, this offers yet another opportunity for false results.
Results Appear in Minutes on Your Smartphone - Anytime, anywhere.
Check4™ intends to accurately detect pathogens through newly developed nanosensors, without the need for a lab, amplification or chemical reactions. This means:
No nasal swabs
No delayed results
No prescriptions
No doctor visits
No laboratories
No waiting in lines
No mailing in any samples
No high costs
What Makes Check4™ Different from Current Tests?
Check4™ intends to accurately detect pathogens through newly developed nanosensors, without the need for a lab, amplification or chemical reactions. This means:
No need to transport a clean sample to a lab and risk contamination.
No amplification of the virus is needed.
No need to prepare the sample in a lab for machine testing.
Ready to invest?
Help get this test to market soon. Call our investment team at 737-757-8067. 
MEET OUR LEADERSHIP
Our team includes world-leading scientists, executives and business advisors, who ensure our ability to deliver this test to market soon. We have the expertise and credentials to bring Check4™ to consumers, hospitals and point-of-care facilities worldwide.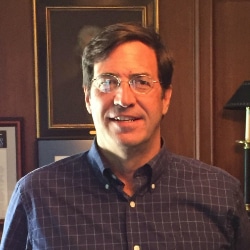 Gregory Hummer
Co-Founder & CEO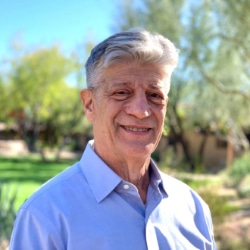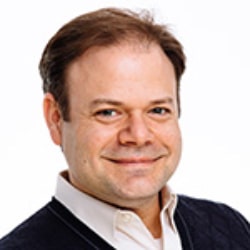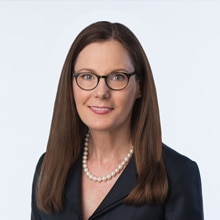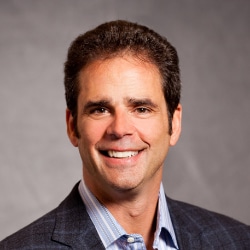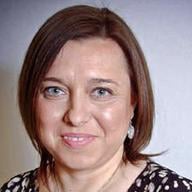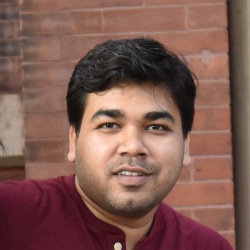 Amit Barui
Research Associate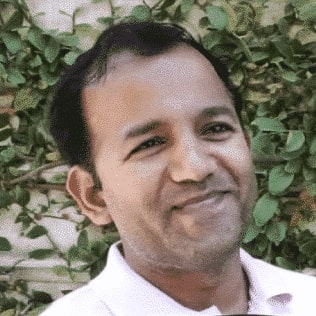 Rupesh Mishra
Research Scientist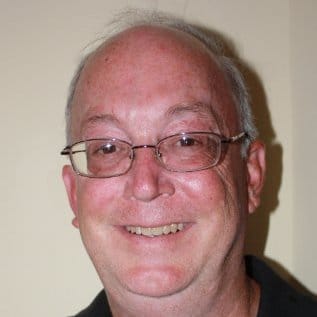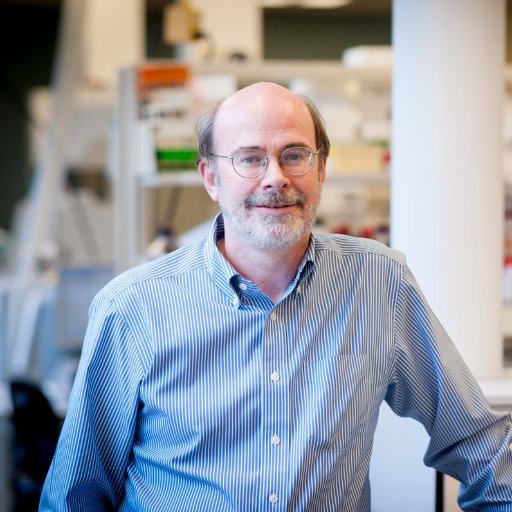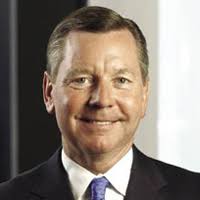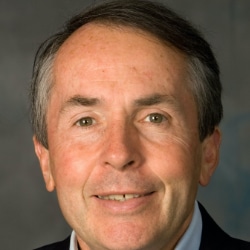 OUR COLLECTIVE EXPERTISE INCLUDES:
The director of Purdue University's Institute of Inflammation Immunology and Infectious Diseases, who worked with the recent Nobel Prize-winning team.
The assistant director of Purdue's Institute of Inflammation, Immunology and Infectious Diseases, whose renowned work focused on molecular biology.
One of the world's leading researchers in materials engineering at Purdue University.
A leading biomedical researcher at Purdue University.
A former Cleveland Clinic Surgeon and NASA Consultant.
A biomedical engineering professor at North Carolina State University, who has published more than 200 peer-reviewed articles in biomedical materials.
A former CMO of Cisco Systems.
A founding partner of Hudson Capital Advisors.
A former electrical engineering manager for Rockwell Automation.
A former CFO of Whirlpool and Procter & Gamble.
A former CEO of Catalina Marketing Corp., who serves on the boards of the American Society of Mechanical Engineers, SC Johnson, and Prestige Brands.
THE OPPORTUNITY
Your investment will help us to
manufacture, market, and distribute the
Check4™ diagnostic platform worldwide.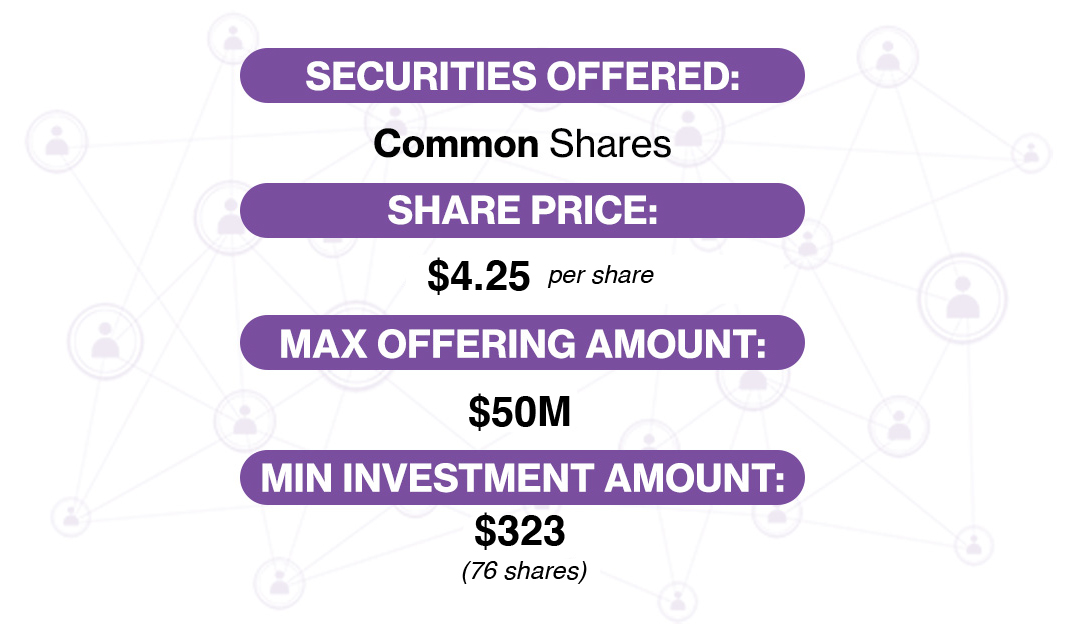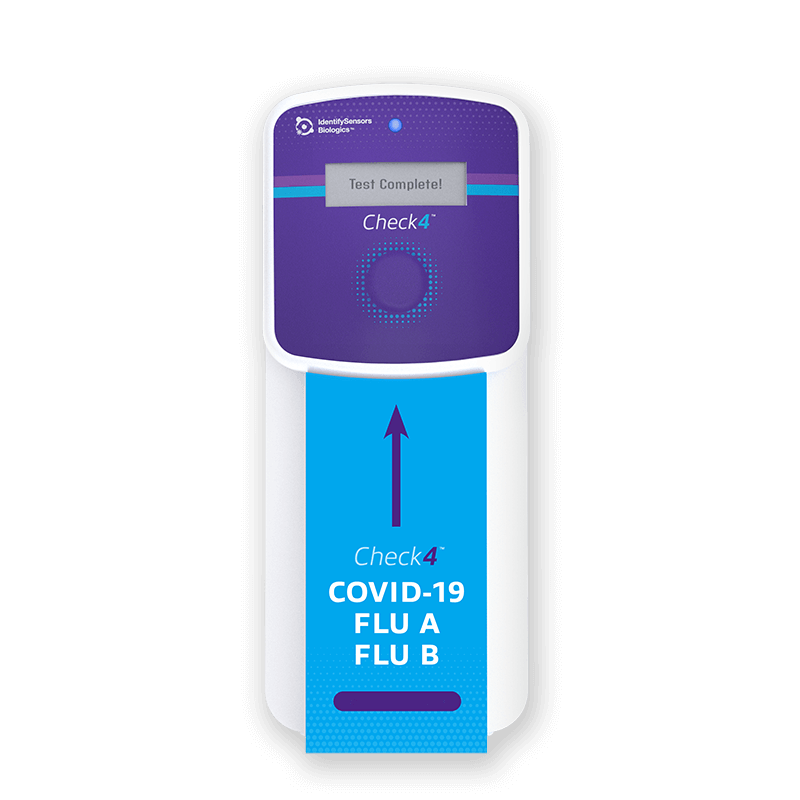 "This new platform technology takes pathogen testing down a completely different path than all the other diagnostic tests out there now."
- Richard Kuhn, Director of Purdue's Institute of Inflammation, Immunology and Infectious Disease.
Ready to invest?
Call our investment team at 737-757-8067. Help get this test to market soon.
Investor Updates
In the News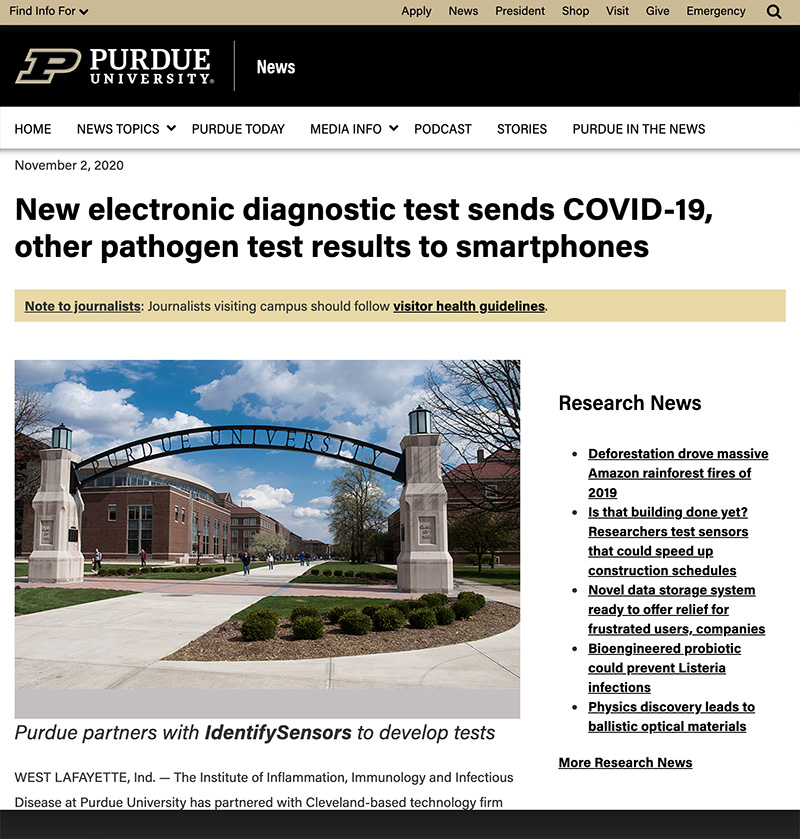 Check4™ FAQs
Product Questions
1. What does IdentifySensors Biologics do?
IdentifySensors created the Check4™ platform, a new pathogen testing system that replaces current chemical-based tests, such as PCR and antigen tests, with new electronic nanotechnology.   
2. How is Check4™ different from all other tests?
Current diagnostics, such as PCR and antigen tests, rely on chemical-reactions that were developed 50 years ago. These tests were never intended for rapid, accurate results. And, they were certainly not created for a pandemic. The Check4™ system measures micro-electronic currents passed through pathogens, which provide precise results. The technique provides the accuracy of a PCR test and the convenance and speed of a rapid home antigen test. The system intends to soon be available to test multiple pathogens, such as flu, HIV, MRSA and Lyme.       
3. Do healthcare professionals need to administer the test?
No. Check4™ is intended to be a simple self-test, similar to a home pregnancy test. Check4™ allows consumers to test their saliva on a device that connects to a smartphone. Results appear on the app within minutes in the privacy of a user's home. No prescriptions or mailing samples are needed. 
4. How does the test work?
Consumers receive a small, simple reader device and download the free smartphone app. A saliva sample is placed in the test cartridge, and the results appear within minutes on the app. It is intended that inexpensive replaceable cartridges will allow endless, affordable testing on each device for a wide range of infections.
5. How accurate is Check4™?
Following FDA approval, Check4™ intends to meet the gold-standard in hospital-grade molecular COVID testing with minimal false positives, such as a PCR test. This is significantly better than current home rapid tests, most of which show false positives and false negatives more than 50 percent of the time. 
6. Why does the test notify health authorities?
By law, all infectious test results must be reported to health authorities to help manage the pandemic and spreads of other infections. Check4™ is an electronic-based, self-test that fulfills legal reporting requirements automatically through smartphones and the cloud.
7. Why does the test use a smartphone app?
Chemical-based tests often rely on visual indicators. Check4™ uses an electronic circuit, which enables a digital signal to be sent to smartphones. The app then reports results to health authorities, which is required by law.
8. What if I don't have a smartphone?
The smartphone app allows multiple users on a single reader. This enables family members who do not have smartphones to use the device and the app.
9. Do I have to buy multiple readers to test other family members?
No. A family can share the same device. The smartphone app is intended to allow multiple users so family members can share the same app and device, while interchanging different test cartridges.
10. Is the Smartphone app HIPAA compliant? What happens to my personal information?
By law, all test results must be reported to state and federal health authorities. All information collected by the IdentifySensors app is confidential and shared only with government agencies that require it. Some test results are de-identified, meaning that names are removed from the test results. All data is treated with the same high standards as secure hospital records. The app is securely encrypted and fully HIPAA compliant.
11. Can I turn off the reporting function of the app?
No. By law, all test results for contagious diseases must be reported to state, and federal health authorities. All information collected by the Check4™ app is encrypted, confidential, and follows high hospital standards for HIPAA-compliant privacy.
12. How much will the test cost?
It is intended that the reusable reader will cost $130. Each test cartridge will cost less than $25. The accuracy of the test and the low cost are intended to promote more frequent testing.
13. How can I be sure the test is accurate?
World-renowned scientists at Purdue University, who specialize in infectious diseases, have been developing and verifying the test's accuracy for commercialization. The system is intended to be available to consumers following FDA approval, which is anticipated this year.
14. What is the problem with current rapid tests?
New CDC research shows that more than 50 percent of current rapid test results are incorrect. Most PCR tests currently in use are expensive and take days for the results. These chemical-based tests often require samples to be transported to a laboratory for results.
15. When will the test be available to consumers?
Industry-leading scientists at Purdue University who specialize in infectious diseases have been developing and verifying the test for commercialization. The test is intended to be available to consumers following FDA approval this year.
16. Where will the test be sold?
Check4™ is intended to be sold to corporations, health care organizations and government agencies, worldwide. High-volume commercial software that supports the test results are intended to be available the summer of 2021.
17. Can the test be used to minimize quarantine times?
Yes. Check4™ is intended to be fast, inexpensive and accurate, which enables frequent self-testing at home and without wait. Individuals infected with COVID-19, who quarantine at home, can self-test as often as they like to minimize quarantine times and return to their lives as soon as possible.
18. Is the test technology patented?
Yes, IdentifySensors holds several patents on various facets of the technology. Other patents are pending.
19. When will the product be available on the market?
Product development is in its final stages now. It is intended that the test will be available in 2021.
20. How long will the FDA approval process take?
Check4™ soon will be submitted for FDA approval. We cannot be sure how long that process will last, but the process typically lasts a few weeks. Check4™ also can be sold to and used by private and governmental agencies worldwide without U.S. FDA approval. 
21. What plans does the company have for the product have after the pandemic?
The unique technology enables the test to be easily modified for other pathogens, including other coronaviruses, variants, influenza, Zika, dengue, HIV/AIDS, hepatitis C, Lyme disease, mumps, measles, chickenpox, and methicillin-resistant staphylococcus Aureus (MRSA), as well as foodborne pathogens.
Pandemic Questions
22. How will this test help curb the pandemic?
The majority of COVID transmissions are spread by asymptomatic and early infections. PCR tests can take days for the results, and rapid home tests are incorrect more than 50 percent of the time. Check4™ is intended to provide immediate results with the accuracy of a PCR lab test. Check4 is the best of both tests. Experts agree that vaccines and the combination of instant and accurate testing holds the key to curbing the pandemic.  
23. How can businesses benefit from this test?
Customers and employees can be admitted into facilities more readily with more frequent testing. Offices, manufacturing facilities and restaurants, for example, can require self-tests of their employees. Sports facilities, airlines and concert halls, for example, can require fans to display their self-test results on their smartphones before entering.
24. How will the test benefit hospitals, health care facilities, and nursing homes?
The self-tests are intended to be fast, accurate and affordable. Frontline workers and nursing-home employees, for example, could test themselves, and their patients daily, and isolate positive cases. Slowing the spread of the virus can help hospitals manage the best use of their facilities.
The system's ability to rapidly test multiple infections could change the face of pathogen chemical testing to electronic-based testing. The change will reduce costs, increase speed and efficiencies and improve population health outcomes.  
Investment Questions
25. Why did you use Regulation A+ and not venture capital or other types of funding?
Regulation A+ opens investment opportunities to anyone, regardless of their wealth or income. IdentifySensors biologics wanted to offer this opportunity to everyone interested in this exciting project. IdentifySensors Biologics is particularly well-suited for Regulation A+ because of the welcoming atmosphere the company provides.IdentifySensors is also offering a Regulation D offering for this investment for larger investors. 
26. What happens now that I've made an investment?
IdentifySensors Biologics will communicate news regularly. Our first messages will be about processing your investment payment and issuing your shares. Beyond that, we will notify you regularly about company milestones. As a Regulation A+ company, we are required to make annual and semi-annual filings with the SEC, all of which will be available on the SEC's EDGAR filing system. The filings include:
Annual filings on Form 1-K, which are due each year and include audited financial statements for the previous fiscal year.
Semi-annual filings on Form 1-SA, which will include unaudited financial statements for the previous six months.
Form 1-U will announce important company events, such as leadership changes, a change in auditors, or certain types of capital-raising.
27. Can I invest if I am outside of the United States?
Yes. Investors around the world are welcome to invest. However, certain country restrictions might apply. Investors should consult their legal advisers about their ability to invest. Investors in Canada are prevented from investing in Regulation A+ by Canadian securities regulations.
28. How do I sell my shares?
These shares are not intended to list on a major exchange after the Regulation A+ offering. Because the shares are currently not listed on a stock exchange, there is no active market. However, these securities will not be restricted and can be freely traded to the extent any market develops for them from the date that an investor receives their shares. This is an advantage of Regulation A+ compared to other public offerings of private companies because securities regulations allow investors to sell their shares immediately. We intend to list our shares on a new Regulation A+ aftermarket listing services, which we intend to select after we complete this offering. We expect initially that there will be limited liquidity in this market. The company currently has no plans to seek listing or quotation of the securities on the NASDAQ, NYSE, or the OTC markets. In the future, the company may choose to list the company on a major public stock exchange to bring liquidity to the shares
29. Can I still invest if I am not an accredited investor?
Yes, investors of any wealth level over 18 years of age may participate in the Regulation A+ offering.
30. Do my shares have voting rights?
Yes, one vote per share.
31. Can I add shares to my initial investment?
Yes, but each new investment must be at least $300.
Ready to invest?
Call our investment team at 737-757-8067. Help get this test to market soon.
THE OFFERING MATERIALS MAY CONTAIN FORWARD-LOOKING STATEMENTS AND INFORMATION RELATING TO, AMONG OTHER THINGS, THE COMPANY, ITS BUSINESS PLAN AND STRATEGY, AND ITS INDUSTRY. THESE FORWARD-LOOKING STATEMENTS ARE BASED ON THE BELIEFS OF, ASSUMPTIONS MADE BY, AND INFORMATION CURRENTLY AVAILABLE TO THE COMPANY'S MANAGEMENT. WHEN USED IN THE OFFERING MATERIALS, THE WORDS "ESTIMATE," "PROJECT," "BELIEVE," "ANTICIPATE," "INTEND," "EXPECT" AND SIMILAR EXPRESSIONS ARE INTENDED TO IDENTIFY FORWARD-LOOKING STATEMENTS, WHICH CONSTITUTE FORWARD LOOKING STATEMENTS. THESE STATEMENTS REFLECT MANAGEMENT'S CURRENT VIEWS WITH RESPECT TO FUTURE EVENTS AND ARE SUBJECT TO RISKS AND UNCERTAINTIES THAT COULD CAUSE THE COMPANY'S ACTUAL RESULTS TO DIFFER MATERIALLY FROM THOSE CONTAINED IN THE FORWARD-LOOKING STATEMENTS. INVESTORS ARE CAUTIONED NOT TO PLACE UNDUE RELIANCE ON THESE FORWARD-LOOKING STATEMENTS, WHICH SPEAK ONLY AS OF THE DATE ON WHICH THEY ARE MADE. THE COMPANY DOES NOT UNDERTAKE ANY OBLIGATION TO REVISE OR UPDATE THESE FORWARD-LOOKING STATEMENTS TO REFLECT EVENTS OR CIRCUMSTANCES AFTER SUCH DATE OR TO REFLECT THE OCCURRENCE OF UNANTICIPATED EVENTS.
AN OFFERING STATEMENT REGARDING THIS OFFERING HAS BEEN FILED WITH THE SEC. THE SEC HAS QUALIFIED THAT OFFERING STATEMENT, WHICH ONLY MEANS THAT THE COMPANY MAY MAKE SALES OF THE SECURITIES DESCRIBED BY THE OFFERING STATEMENT. IT DOES NOT MEAN THAT THE SEC HAS APPROVED, PASSED UPON THE MERITS OR PASSED UPON THE ACCURACY OR COMPLETENESS OF THE INFORMATION IN THE OFFERING STATEMENT. YOU MAY OBTAIN A COPY OF THE OFFERING CIRCULAR THAT IS PART OF THAT OFFERING STATEMENT FROM:
https://www.manhattanstreetcapital.com/offering-circular/25045
YOU SHOULD READ THE OFFERING CIRCULAR BEFORE MAKING ANY INVESTMENT.