Mark4Fund has raised its maximum of $7.75 million and is not accepting new investments. Thank you!
Highlights
20% Projected IRR

Capital Return To Investors Plus Payment of 10% Annual Preferred Return Begins After 25th Lot Sale (21 Lots Reserved Already)

Premium investment opportunity located in Camas, Washington 

Proven Management Team Has Successfully Completed Over $150 Million In Transactions 

$7,750,000 Max Raise, $7.75 million raised, offering completed September 2017

$10,000 Minimum Investment
Updates
21 Of The Lots Have Been Reserved 


TABLE OF CONTENTS
EXECUTIVE SUMMARY

ESTATES AT PARKLANDS PRICE MAP

BIRDS EYE VIEW

OVERVIEW

CASH FLOW ANALYSIS

INVESTOR CAPITAL CONTRIBUTIONS

1 YEAR GAME PLAN FORECAST

STORY OF COMMUNITY

TOP 5 REASONS TO INVEST IN THIS PROJECT

MARK4FUND'S LEADERSHIP TEAM

PREMIUM LOT RENDERING

CONTACT US

" SUCCESS IS WHERE PREPARATION AND OPPORTUNITY MEET."
- BOBBY UNSER, AUTOMOBILE RACER
We believe that Estates at Parklands is one of those stories. This luxury real estate opportunity is located in beautiful Camas, Washington. Our team is excited to invite you to participate in a unique investment opportunity. This is a great fit for those seeking a double digit return over a shorter period of time.

This Offering commenced on February 6th 2017. The Minimum Dollar Amount must be raised by June 1st 2017. The manager expects to close this offering on or before September 1st 2017. The Maximum Investment Amount allowed of a single Class A investor is $1,400,000 or the purchase of 1,400 Class A Units.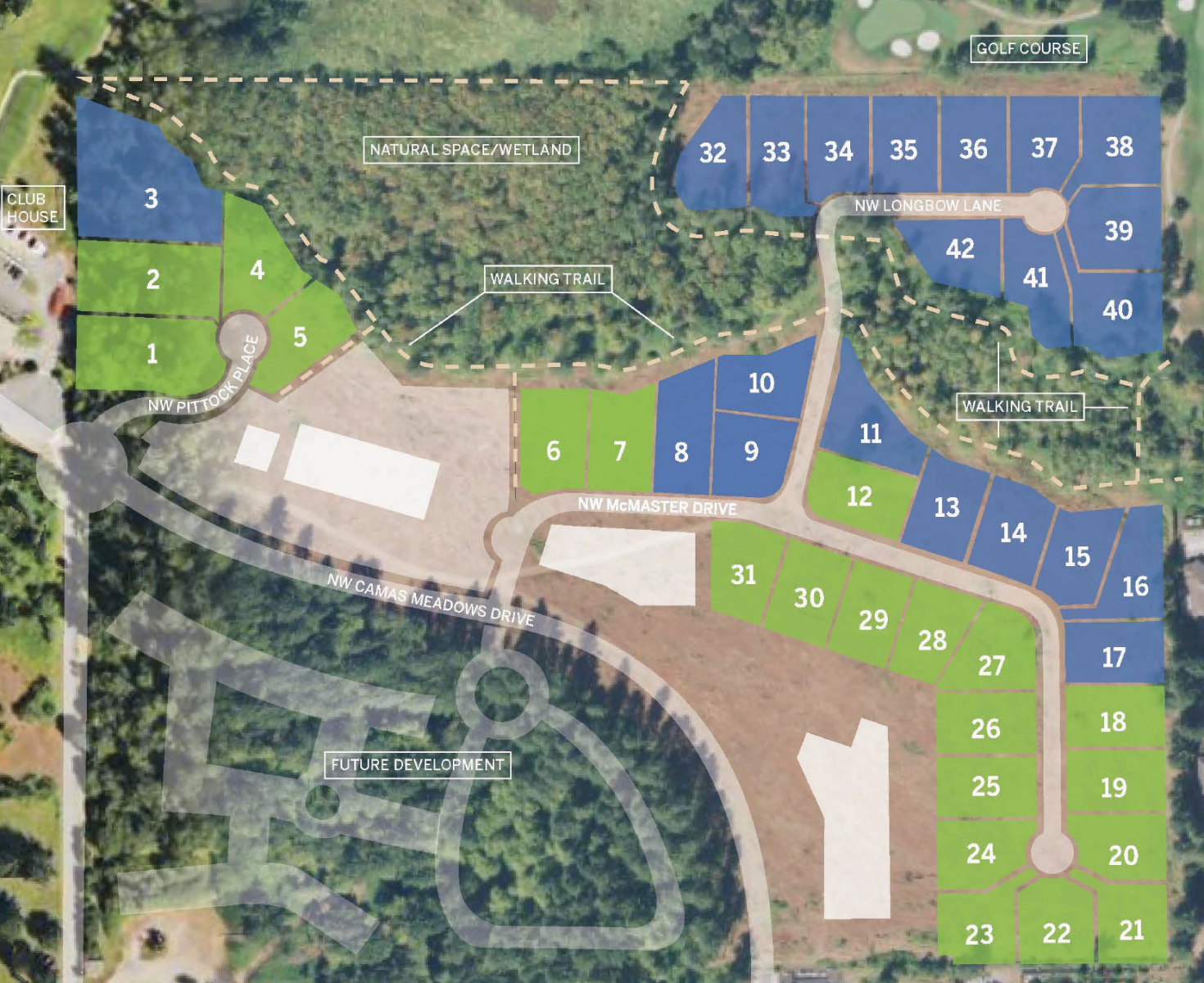 LUXURY RESIDENTIAL LOT REAL ESTATE OPPORTUNITY LOCATED IN CAMAS, WASHINGTON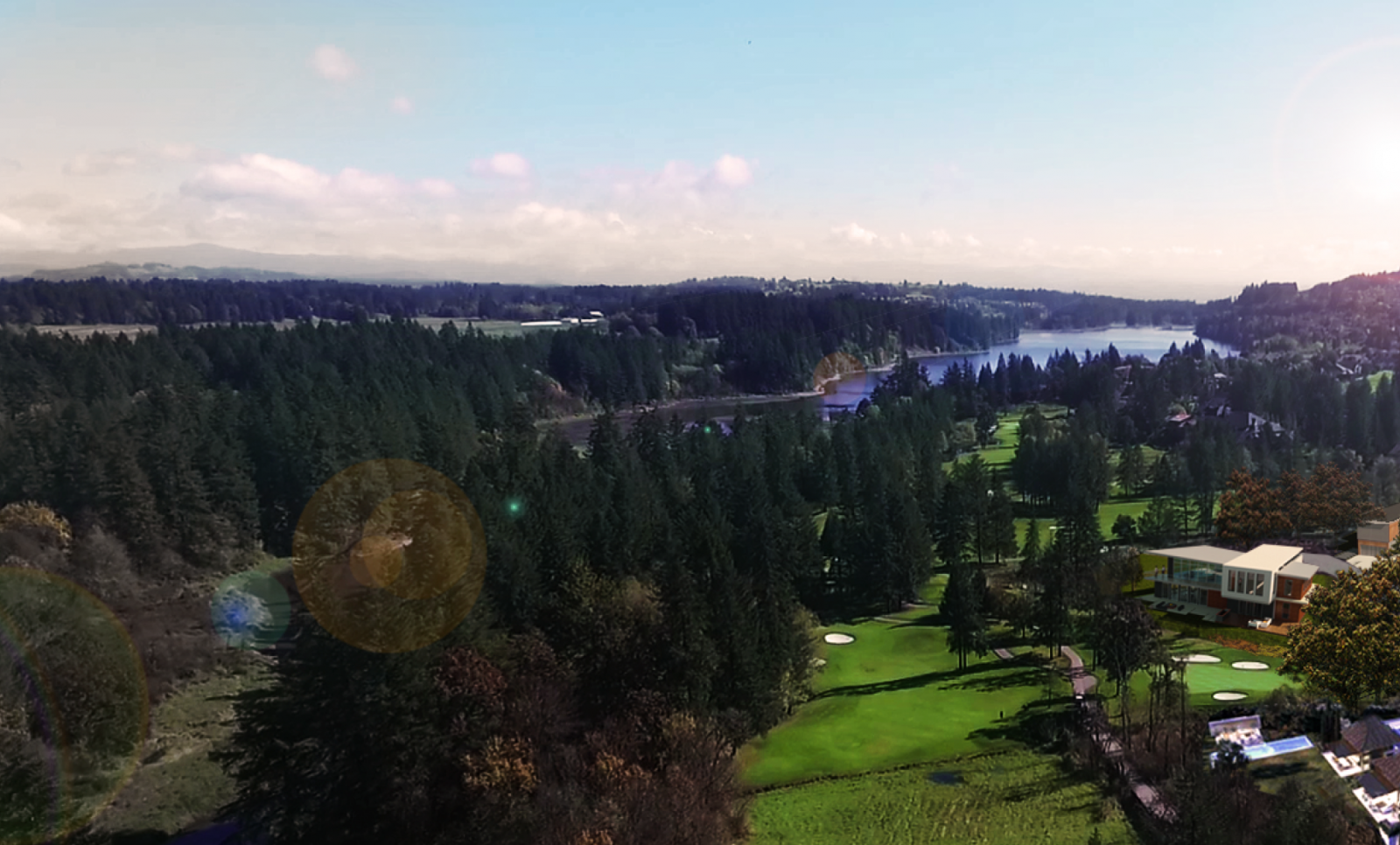 OVERVIEW
Private Placement Offering Regulation D, 506(c)
Mark4Fund is under contract to purchase an extremely desirable parcel of land located on the Southwest corner of Lacamas Lake. The land is fully entitled and has permit approval for forty-one (41) lots. Estates at Parklands is an exclusive gated residential subdivision in the city limits of Camas, Washington.
$10K MINIMUM INVESTMENT OPEN TO ACCREDITED INVESTORS

MINIMUM RAISE = $3,250,000 | MAXIMUM RAISE = $7,750,000

PREFERRED RETURN = 10% AFTER 25 LOT SALES

PROJECTED INVESTOR IRR = 12-20%

CLASS A STOCK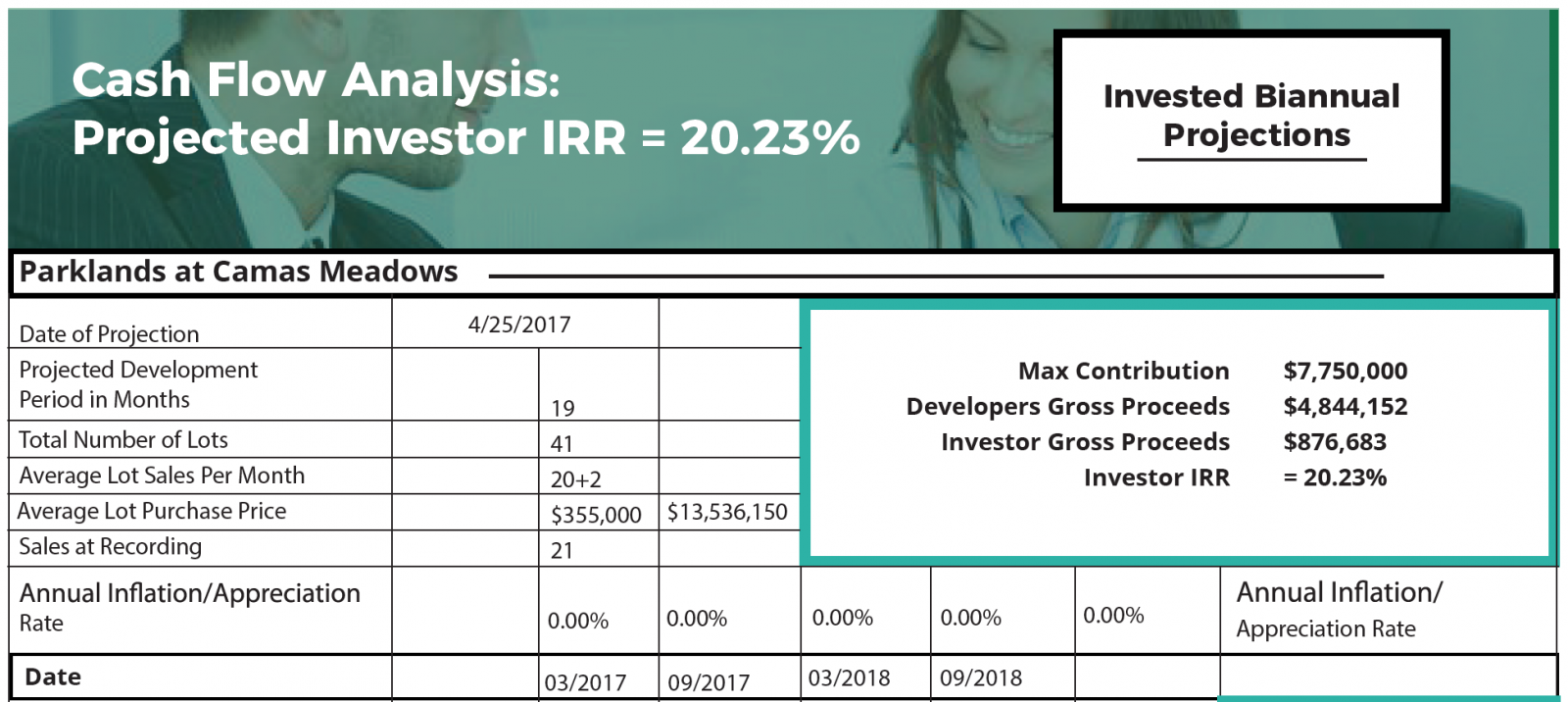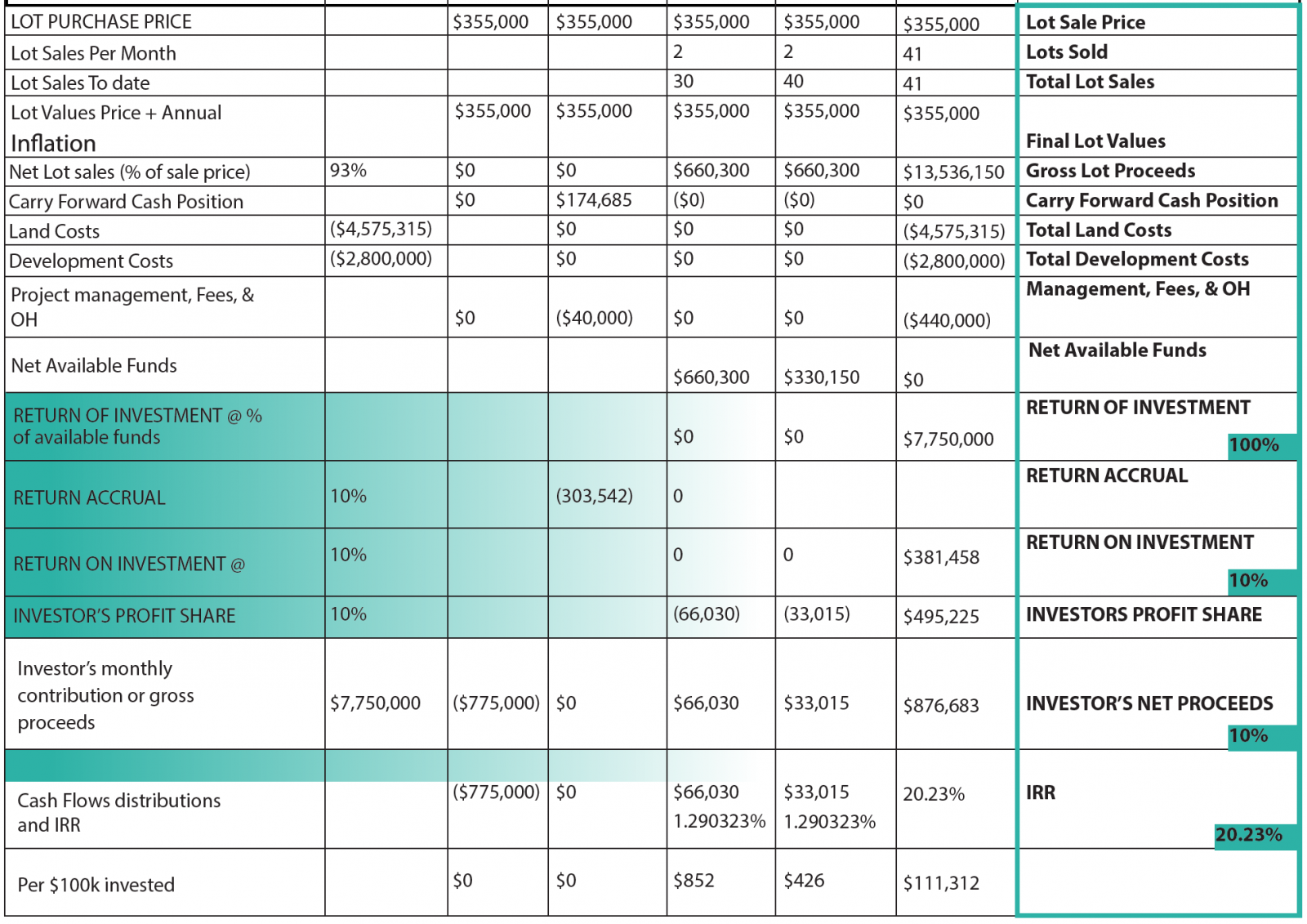 Projections are unaudited estimates intended for investment comparison and may not represent actual performance; subject to PPM disclosures. 
CAPITAL DISTRIBUTIONS
Cash distributions will be made available upon the selling of properties. On the sale of properties, the Class A Members willreceive a return of their Capital Contribution, and then a 10% cumulative, annual preferred return, based on each Class A Member's initial Capital Contribution.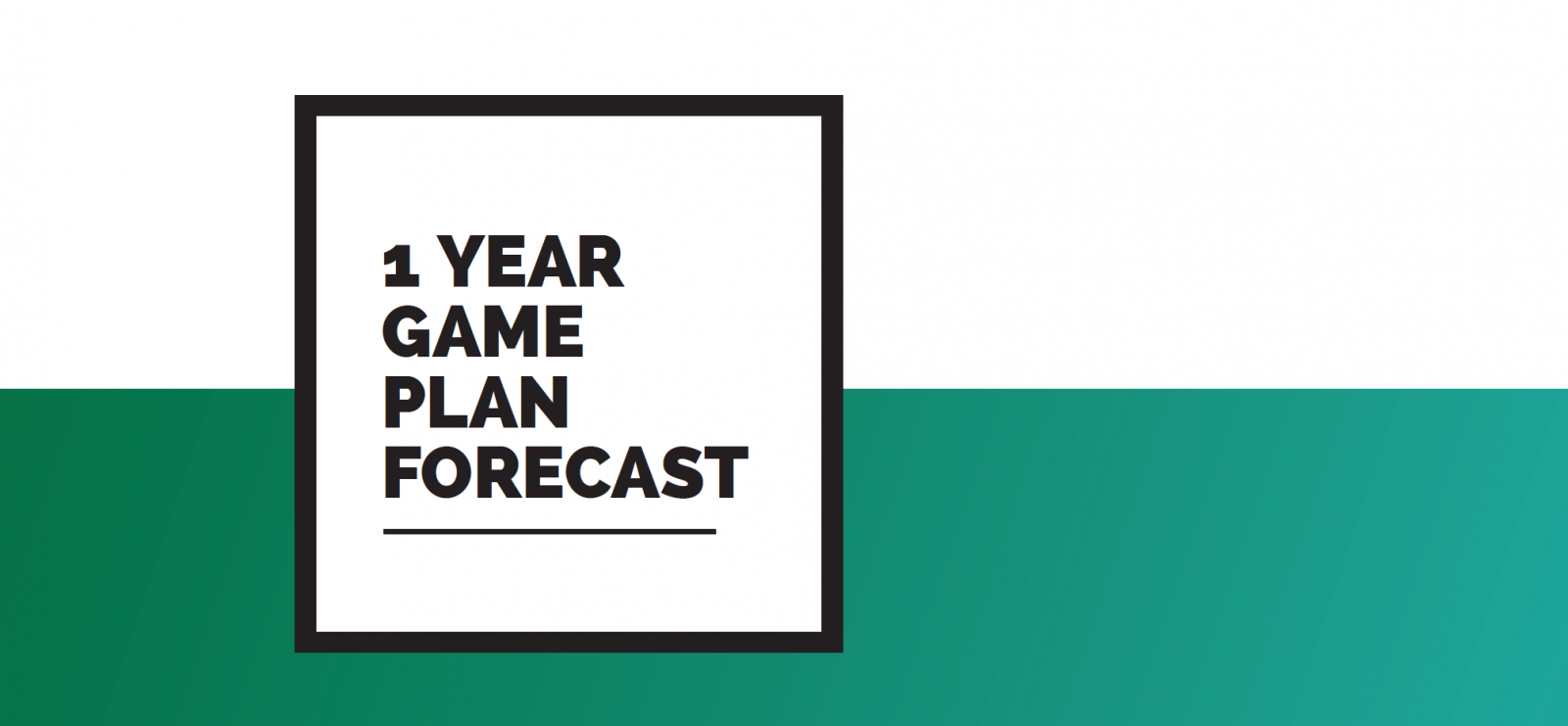 THE SPONSOR IS ON TARGET to break impounds and start construction in 2017.
LOT BUYERS CAN BE INVESTORS in this offering the sponsor has already captured investments from individuals and families that will call this property home.
ALL 41 LOTS are projected to be sold by Q4 2018.
The Camas community is the most desirable city in SW Washington.

1. COMMUNITY
Affluent community yielding the highest household income in the metropolitan area.
2. LOCATION
23 lots border Camas Meadows Golf Course and forested nature preserve
3. SCHOOLS
Top Ranked school district in Southwest Washington
4. DWELLING UNIT 'ADU'
All lots permitted for ADU's
5. ARCHITECTURE
Custom homes ranging from 1.5 + Million Dollars and up
6. DEVELOPMENT
Extensive amenities including golf course, walking trails, lake and views
7. VALUE
The property is being acquired at 2.855M and has a current valuation of twice the purchase price
8. PRICE
The average lot price is $360,000
1. LOW INVENTORY HIGH DEMAND
Estates at Parkland's has the only large estate lots available in the city inventory
2. STRONG COMMITMENT FROM LOT BUYERS
A number of lot buyers have invested into this offering. They believe in the community and want to call it home
3. FAVORABLE TRANSACTION STRUCTURE
Lots are represented by Heather DeFord, a Sotheby's
International broker with strong ties to the community for over twenty years
4. FAVORABLE INVESTMENT CLIMATE
Great short term investment double digit returns
5. DIVERSIFY YOUR PORTFOLIO
Be a part of the real estate development movement in Camas and Southwest Washington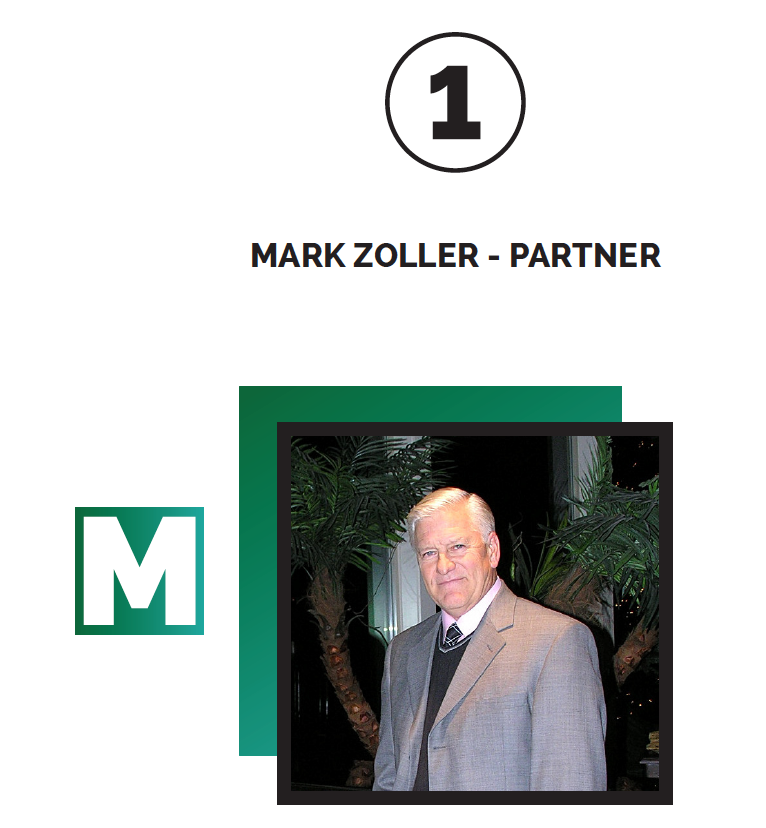 M H Zoller Co, LLC
Real Estate Development, Brokerage, Property Management.
ABOUT
In 1971 Mark Zoller was the owner and General Contractor of Zoller Construction in Vancouver, Washington. Less than two years later he was also a Licensed Real Estate Agent and he began operating the two businesses simultaneously. He continued to operate both businesses until 1982 when he put all his energies into Real Estate.
In 1984 he obtained his broker's license and began doing business as the M. H. Zoller Co. He spent much of his time in Commercial Real Estate, but was also doing some business as a commercial/ residential appraiser and in Real Estate development.
M. H. Zoller Co. was a one man office until 1994 when Mark's son, Chad Zoller, began working out of the office as a Licensed Real Estate Agent, and from there it quickly became a family business. Mark's daughter Angela and her Husband David both work for the company, Angela is the bookkeeper while David is the construction foreman. Another daughter, Megan, maintains the day to day business affairs of the company, and also covers as the receptionist.
In 1995 the M. H. Zoller Co. jumped back into the developing and construction field, and has completed or is involved in several different developments totaling over 300 houses, townhouses, and condos in Clark County, Cowlitz County, Cathlamet Washington, and Boardman Oregon. Most of the construction is currently done through Crown Equities which is the construction branch of the M.H. Zoller Co.
ROSE LINN ASSISTED LIVING CENTER WES LINN OREGON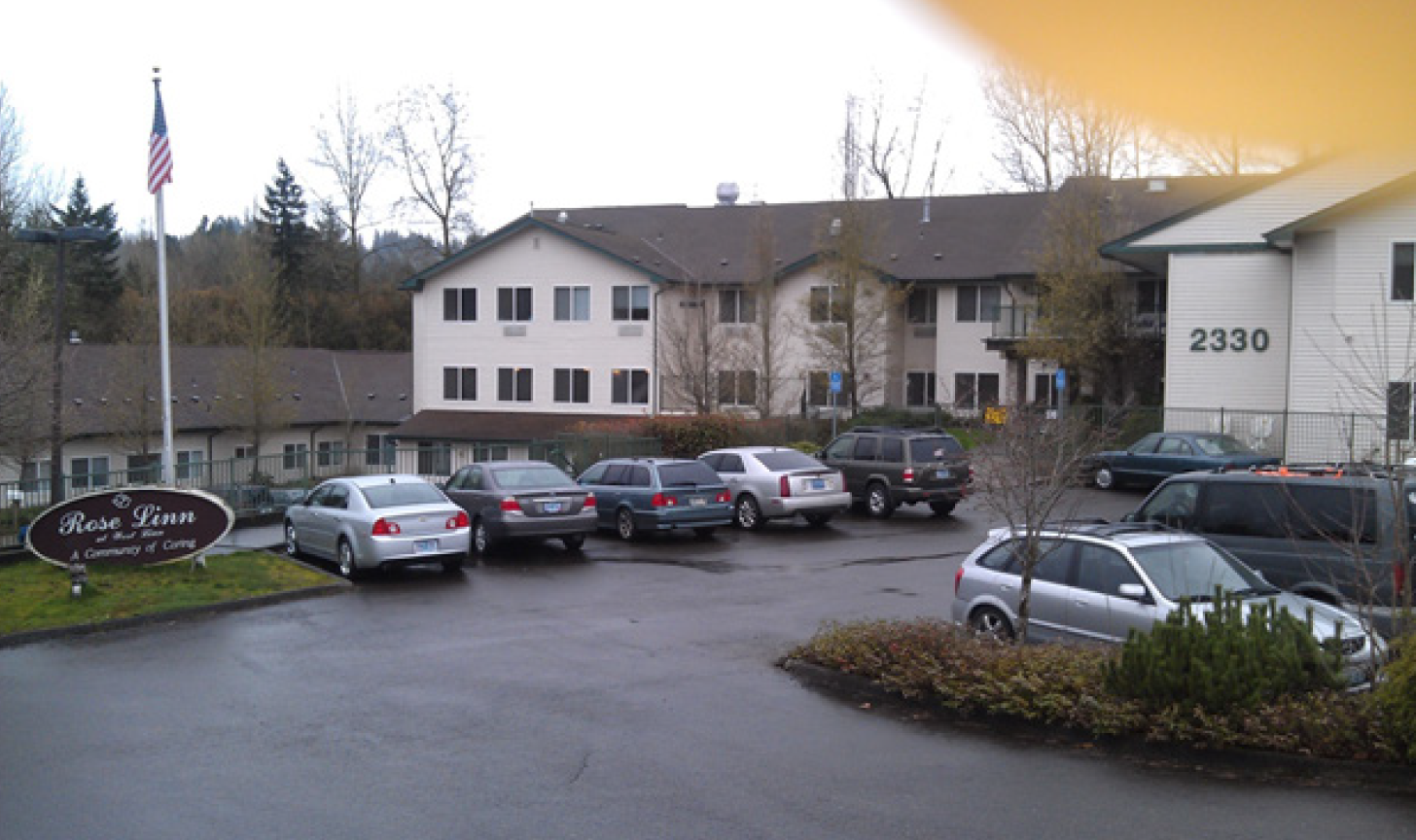 PAST PROJECT
172 bed assisted living facility with nursing and memory care.
Acquired property at a purchase price of $11,500,000 with 3 investor partners using cash contributions and high leverage private financing. After significant remodel and a new business plan the professionally managed facility was appraised two years
later for over $18MM and refinanced on a nonrecourse HUD 35-year term loan with all capital returned to the partners.

Over the last two decades he has built a strong network of equity, contractors and business relationships.
ABOUT
In 2013 Aaron formed Barrcorp LLC, a land acquisitions and real estate development company located in Camas,
Washington. Over the last two decades he has built a strong network of equity, contractors and business relationships.
Aaron started as a construction laborer in 1984 and formed his first construction company in 1995. He has over 30 years of knowledge and hands on experience. His skills include excavation, concrete, civil, marine, faming, project management and furniture making. He is also experienced in project feasibility, proformas, office management, Excel and job tracking. In his early twenties, he also spent time as a commercial fisherman in Bristol Bay Alaska. He did this mostly for the fun and adventure.
A-BARR CONSTRUCTION PORTLAND AND BEND OREGON CUSTOM HOME BUILDER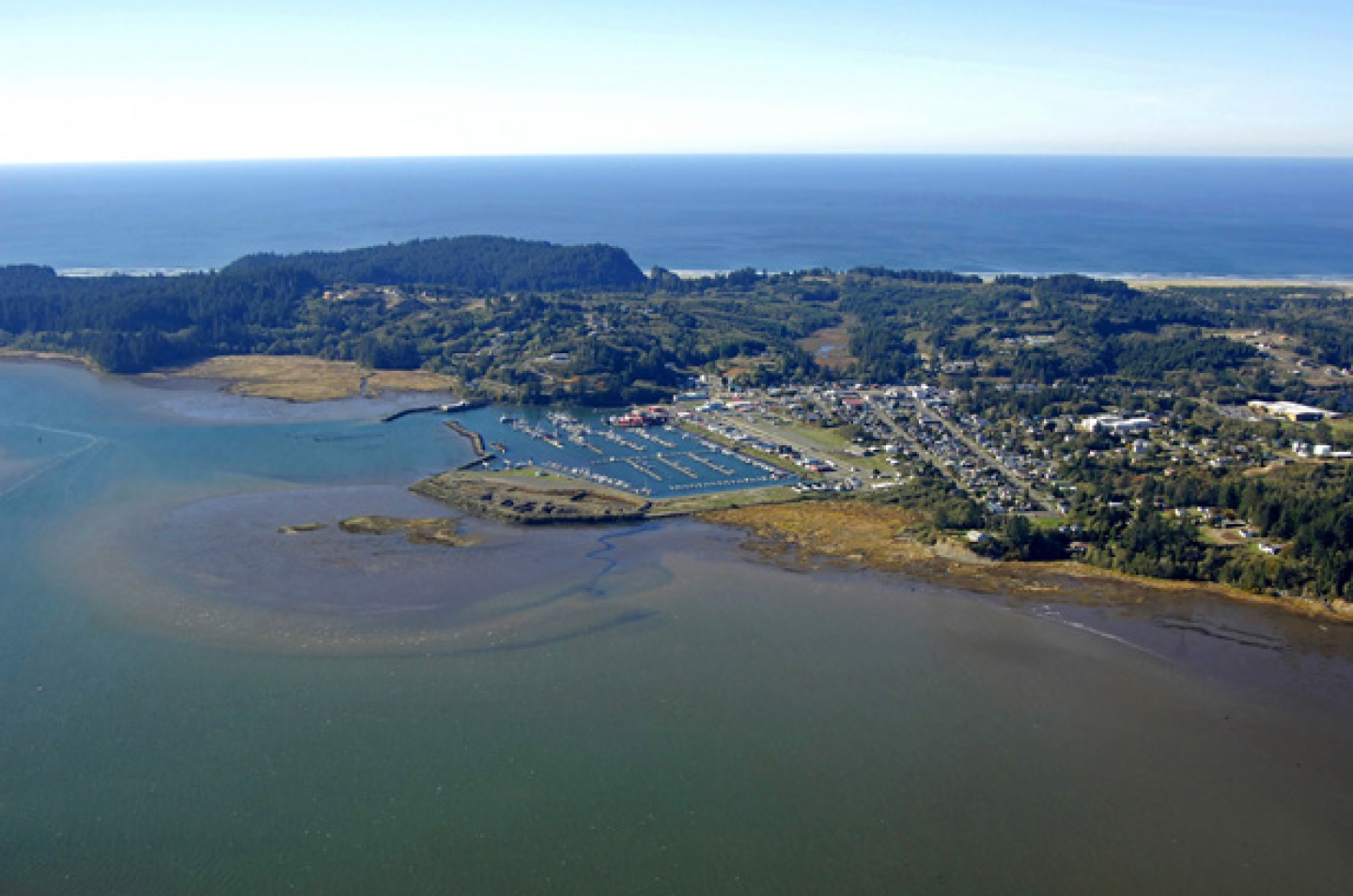 PAST PROJECT FUTURE PROJECTS
Strategic planning and execution developing custom homes in affluent communities in the Pacific Northwest. Projects included a $7M Equestrian Center, Marine construction and consulting from
$500k-$5M and the Graham Street Lofts project located in Portland, Oregon for 3M.
Future project is a 350 Acre Discovery Heights Master planned residential and hotel community located on the Washington Coast located between Astoria, Oregon and Long Beach, Washington.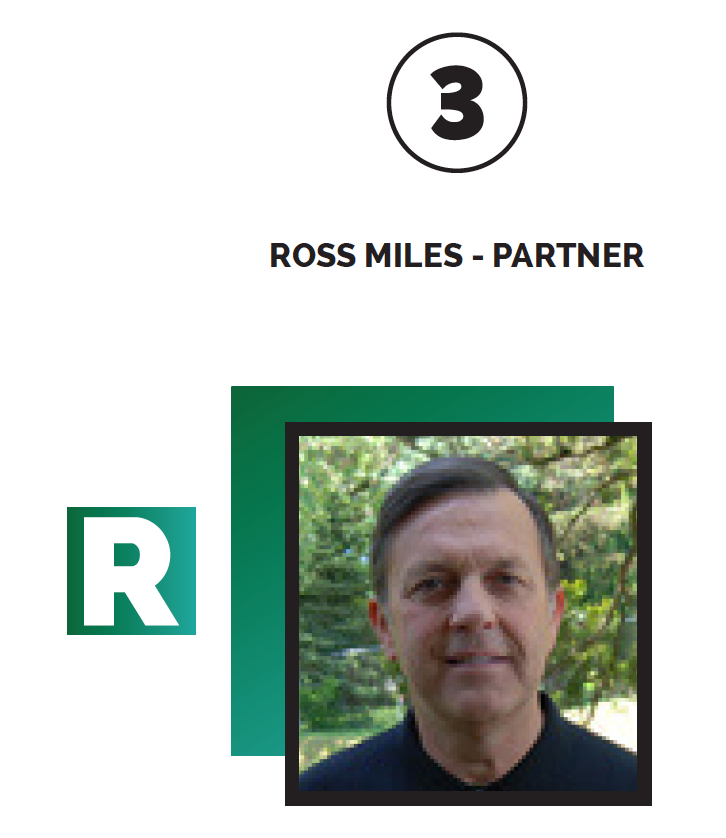 Founder and President of American Equities, Inc.
ABOUT
Ross Miles began his career first as a licensed real estate agent in 1974, quickly moving into a broker position by 1977, managing a sales force of 25 for one of the largest real estate brokerage firms in the Portland-Vancouver metropolitan area.
In 1979, Ross founded American Equities, Inc., as a construction company. Soon after, Ross founded his own real estate company with a 14-person team. He began to buy real estate receivables as a means to facilitate sales within the company. To further
his overall understanding of investment practices, he became a licensed Series 7 stock broker and also obtained a Certified
Commercial Investment Member (CCIM) designation. In 1980, he formed a real estate receivable purchasing division of AEI, and by 1984 closed his real estate brokerage office to devote himself full- time to receivable purchasing and real estate development. His company is now involved in pooled investment vehicles, utilizing the private placement REG "D" offering exemptions. Ross has been the sponsor of over 23 "Regulation D" exempted offerings and has concentrated in real estate development for the last 7, since 2012. They all have been very successful projects and are all sold or rented, providing double digit returns to his investors. In the last 5 years, including projects that are currently under construction, he has been involved in the development and construction of over 500 homes and lots totaling over $105,000,000.
Throughout the course of his over 40 years in business, Ross has personally bought, built, owned and developed well in excess of $300 million worth of real estate, mortgages and various types of projects involving everything from single family home subdivisions, apartment buildings, mobile home parks, condo developments, townhomes, rock quarries, gold mines, a Mexican Marina, motels, restaurants, cattle ranches, wind farms, warehouses and mini-storages. We believe you would be hard- pressed to find a type of real estate in which Ross Miles has not been involved in as an owner/developer. As an expert problem solver, Ross' meticulous attention to detail and his ability to think outside the box gives him a keen eye for excellent investments.
WILLOW CREEK WIND FARM

PAST PROJECT
3,515-acre wind farm and irrigated farm located in Lone, Oregon.
Transaction: Total original acquisition value of the exchanged equities was in excess of
$6MM.
Successfully negotiated the ground lease for a $155MM, 72 MW wind production on a 30-year term ground lease with options for expansion. 72 megawatts is sufficient electricity to meet the power needs of over 36,000 homes annually.
Kevin DeFord is a corporate sales and business development professional. A 30 year corporate career with 3 different Fortune 500 companies, he has earned membership to the President's Council Ring of Honor. Kevin demonstrates a transparent businessman's philosophy in all he does in the workplace, community and home.
First as an investor, then as a developer he has been involved in the residential and commercial real estate development, management and acquisition industry for 18 years in the greater Portland/ Vancouver marketplace. Professional accomplishments include over 200 single family residential sites, 5 multifamily projects including construction and acquisitions and large mixed use master plan developments as well as several business enterprises. In addition to the aforementioned, Kevin is currently a founder and partner in Sweet Valley, Righteous and Founders Reserve wineries in Washington State, the 500th winery operation in Washington State. He has served on the board of directors for non-profit organizations and has served with community related committees as well.
Kevin's primary focus remains his family and community. Kevin resides in Clark County, Washington and continues to engage himself with local faith based, professional and community organizations.
VANCOUVER WASHINGTON DEVELOPMENT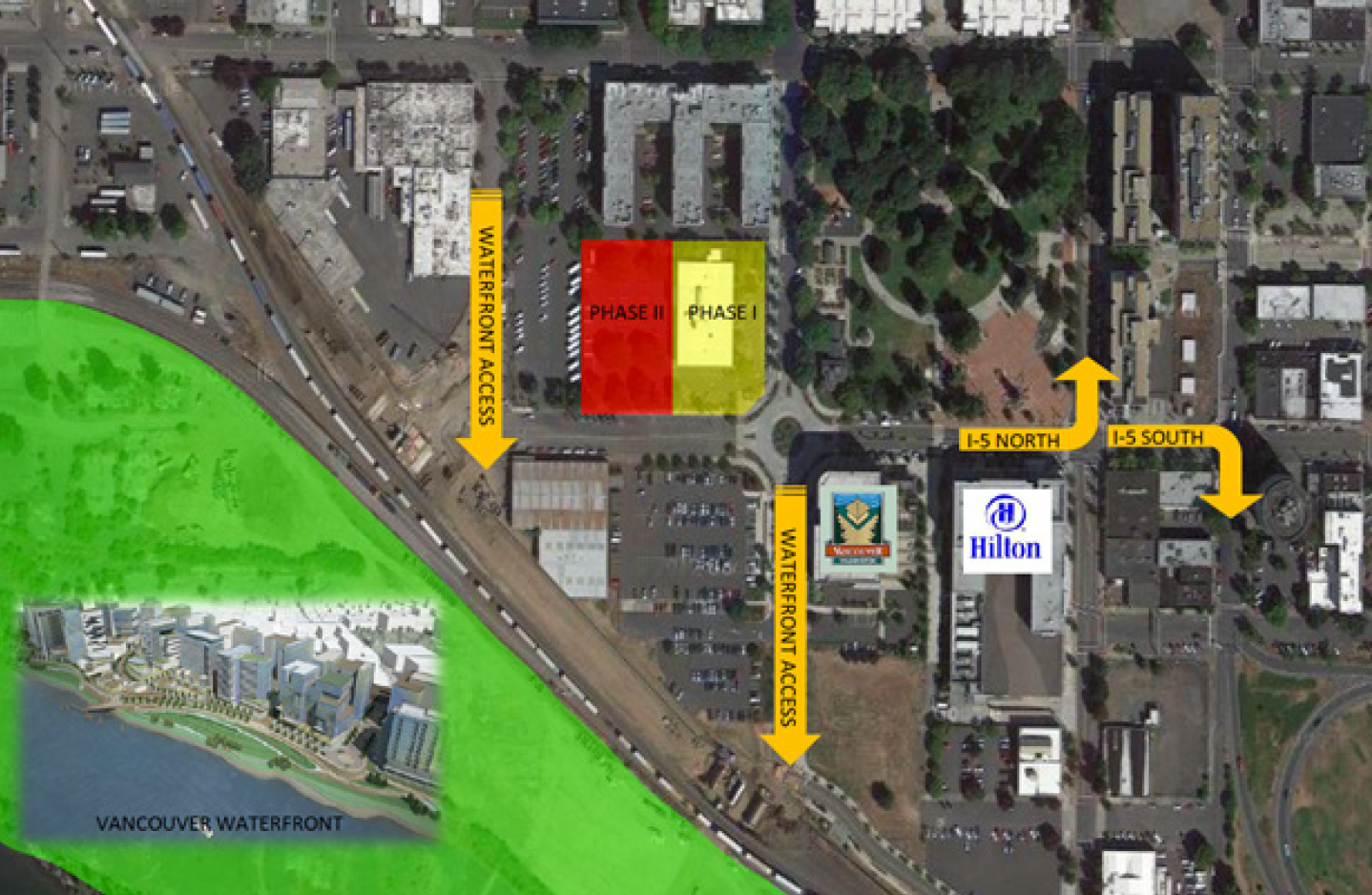 PAST PROJECT FUTURE PROJECTS
Esther Street office building, 32,000 sq. ft. fully leased investment. $5.7M value.
Future project is a 350 Acre Discovery Heights Master planned residential and hotel community located on the Washington Coast located between Astoria, Oregon and Long Beach, Washington.
ESTATES AT PARKLANDS
LUXURY RESIDENTIAL REAL ESTATE OPPORTUNITY LOCATED IN CAMAS, WASHINGTON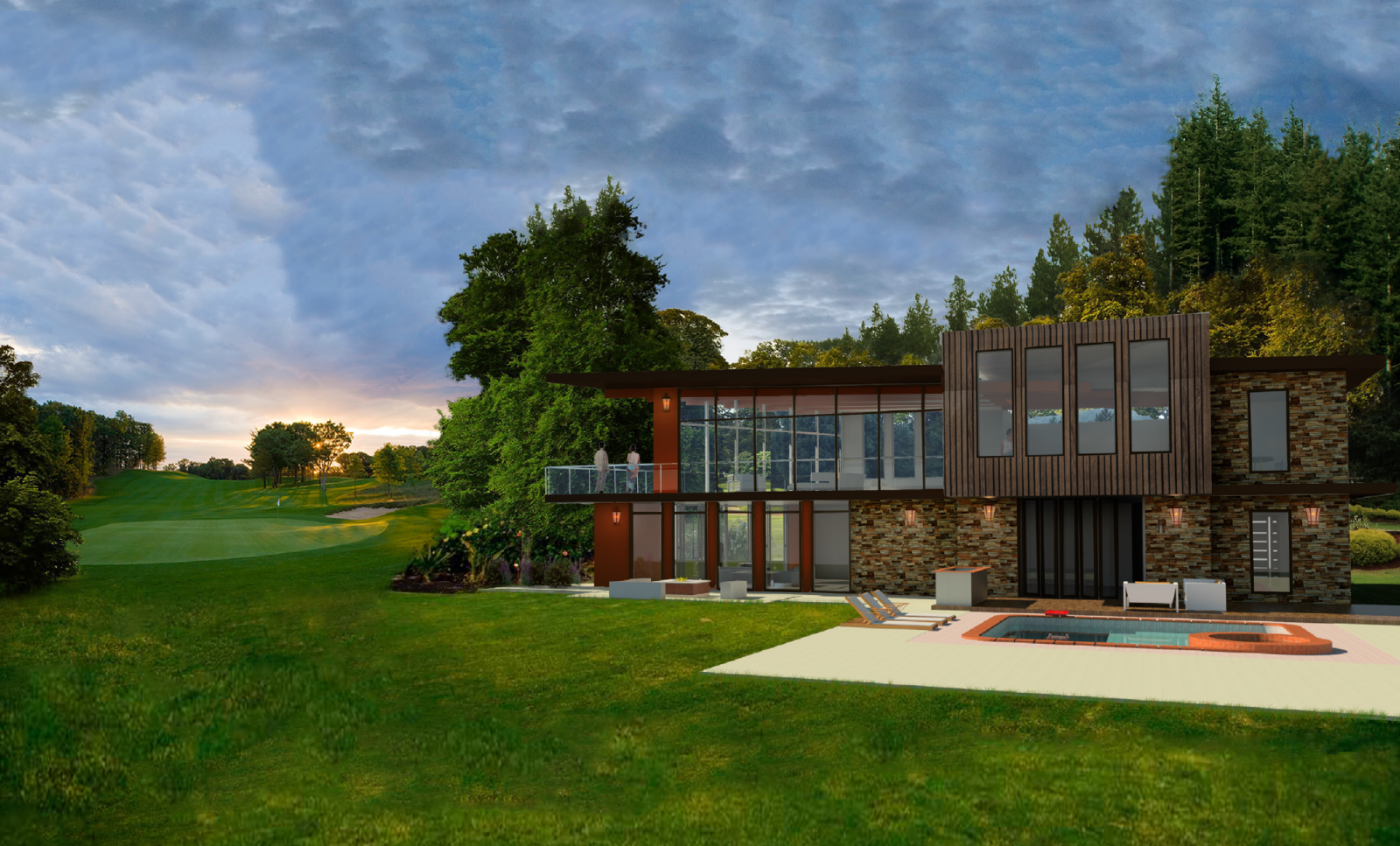 THANK YOU