You are here
The Differences Between Reg A+, Reg D & Rule 144A & How To Use Them For Your Capital Raise
Webinar
The Differences Between Reg A+, Reg D & Rule 144A & How To Use Them For Your Capital Raise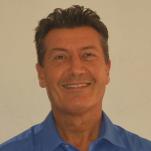 Rod Turner
Founder & CEO - Manhattan Street Capital
In this webinar, we will be discussing the Differences Between Reg A+, Reg D & Rule 144A 
- Key differences between Reg D 506b, 506c, Reg A+ and Rule 144A
- Examples where each one works well
- The methods that must be used
- Marketing methods and costs
- Liquidity options for each
Questions and Answers - You are welcome to send us your questions ahead of time. We will also answer live questions toward the end of the Webinar.
Thursday, March 11th, 11:00 am - 12:15 pm (PST) | 2:00 pm to 3:15 pm (EST)
Sign up at no charge and we will send you your reservation and Zoom conference invitation.
Note: If you have not received your confirmation email, send an email to us at Support@ManhattanStreetCapital.com using the same email that you signed up with.
Add to your calendar