You are here


Summary
Convertible note pays 10% per year. Minimum investment $10,000
An investment opportunity for Accredited Investors
Quara
SENSORS FOR LIFE
Bacterial infections make people sick, hurt our pets,
and threaten our food supply, costing billions.
We're creating a device to help us fight back.
QuaraSense™ — The first handheld sensor to detect bacterial infections in minutes
can save lives, alleviate suffering and improve the world's food supply.
QuaraSense™ is a rapid handheld sensor that will detect harmful levels of bacterial infection, that threaten the safety and abundance of our food and water supply, and direct the appropriate use of antibiotics in humans, animals and fish.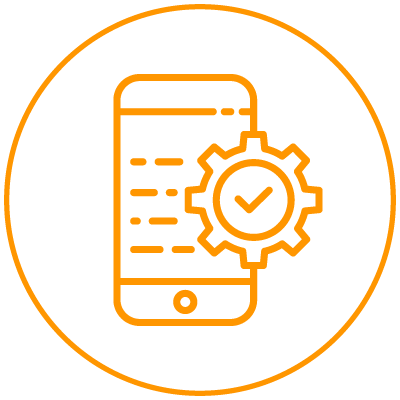 QuaraSense™ is an entirely new technology platform that will measure the signature of infectious bacteria, enabling rapid response and greater chance for stopping an infection. Treatment efficacy may be measured on an ongoing basis. This will also be the first platform capable of detecting a wide range of infectious microorganisms with one test. QuaraSense™ technology is sampling made simple because it samples from the environment in which the infection is suspected. The days of chasing a population of bacteria with a test tube are over.
Our mission
Save lives, alleviate suffering and improve the world's food supply.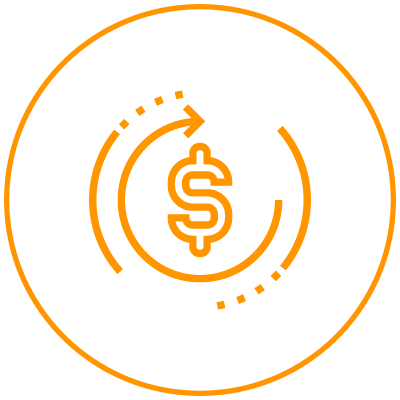 Convertible Note - Pays 10% per year
Convertible to Regulation A+ common shares with an estimated 60% Discount*
Minimum Investment Amount $10,000
Note Matures December 31, 2020
Please refer to the disclosures and additional information concerning the terms and nature of this offering at the end of this document.
Please review risk factors
here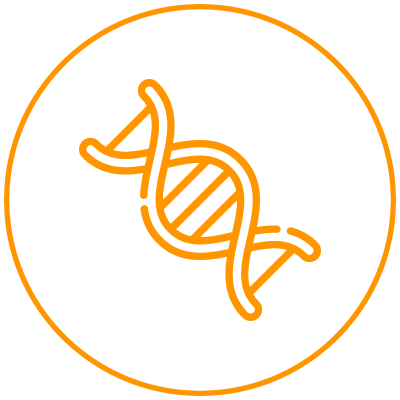 QuaraSense™ has been prototyped successfully. QuaraSense™ is ready for final design and scale up to participate in these global markets.
Our Target Markets:
$260 billion annual global pet market **
$6 billion lost each year in aquaculture disease **
$110 Billion lost in the US each year due to food-borne illness **
Help doctors quickly detect harmful infections that kill thousands of Americans annually **
The Opportunity
A limited allocation of convertible notes with 10% interest per annum payable are available until January 31, 2020 at a 60% discount to a planned Regulation A+ financing. Notes will be sold on a first come, first served basis. Click the "Invest Now" button to invest and lock in this price.
60% Discount*
10% Interest
$10,000 Min Investment
Time Limited Offering at a 60% Discount.
Quara is planning a Regulation A+ (or "Reg A+") equity financing at an initial share price anticipated to be $5.80 per share, subject to market and other conditions. Upon qualification by the Securities Exchange Commission (SEC) for the Reg A+ financing the initial convertible notes will have an expected conversion price of $2.32 per share. (Note: Conversion price may be adjusted based on final determination of Reg A+ pricing. The discount percentage will remain unchanged.) In due course it is also the intention of Quara to seek a public listing of its shares onto a major exchange.
Regulation A+ (or "Reg A+") is a new way to raise capital created by the Securities Exchange Commission (SEC). Since June 25, 2015, companies have been allowed to apply to make a Reg A+ offering with the SEC and, when qualified, make an offering where anyone can participate as an investor. As at December 31, 2018, 262 companies have raised in excess of $1.4 Billion through the Reg A+ process with the rate of raising capital increasing by 30% from 2017 to 2018.
Regulation A+ is an exemption under the Securities Act of 1933 that allows for companies to publicly offer and sell securities in offerings of up to $50 million. While not a registered offering or an IPO, the process does involve filing of a Form 1-A and review by the Securities and Exchange Commission. No sales of securities, or exchanges of the convertible notes are permitted in this offering until the Form 1-A has been qualified by the SEC. While it is our intention to pursue the Regulation A offering in short order, we cannot guarantee that qualification will ever be received, or that it will be received prior to any other funding rounds by the company that may result in conversion of the notes.
*From projected conversion price
We've been battling bacteria almost since the beginning of time.
Superbugs* have now arrived and our strategy needs to change.
Superbugs are expected to cost the global economy $100 trillion in health care and lost productivity by 2050

(as per the International Federation of Pharmaceutical Manufacturers & Associations, Nov 2018) **

The current detection and control of bacteria is inadequate and costs billions in food production losses **
We over-use antibiotics, in part because we do not detect infections early enough and lack timely feedback on a drugs' effectiveness
Antibiotic resistant strains of bacteria are present in humans, animals and fish.
Markets for Quara's Sensors for Life
Aquaculture:
QuaraView™ data services will help reduce the more than $6 billion losses annually in global aquaculture (shrimp, salmon & others) due to disease **
Early warnings of bacteria outbreak will reduce the overuse of antibiotics
Data services will allow users to track measurements over time and input weather, feeding and other variables
Early disease diagnostics, biosecurity measures, and assigning budgets to mitigation and contingency are effective measures to save millions of dollars
Human Health:
More than 700,000 people die annually around the world from superbug bacterial infections **
Rapidly sense a life-threatening infection and the need for treatment which is critically important for sepsis and other infections
Will help manage treatment by rapidly sensing the efficacy of treatment
Will help control the spread of infectious disease that cost lives and billions in health care costs. **
Animal Health:
Veterinarians or animal owners will be able to administer a test to quickly determine if their livestock or pet has a harmful bacterial infection
Will help mitigate suffering and will reduce veterinary costs in the estimated $260 billion annual pet industry **
Approximately 70% of antibiotics in the US are given to livestock for preventative reasons – now they will be able to be given only when a bacterial threat is present, saving millions of dollars and helping the fight against superbugs from the overuse of antibiotics **
Food Processing and Industrial Pipelines:
Will provide real-time sensor data for managing bacterial outbreaks from the food processing equipment to oil pipelines or pharmaceutical manufacturing.
Early detection of a bacterial threat will help to minimize the creation of harmful biofilms
Early warning will reduce costly plant shut-downs that can cost millions of dollars and do irreversible reputational damage **
*From projected conversion price
QuaraSense™ is unlike anything else on the market.
Other devices require finding, then sampling bacterial populations before a test can be conducted.
With the old technology the risk of infection, the size of the infection, and status of the infection is not available.
To effectively control infection, we have to know more about the infection.
QuaraSense™ has the ability to determine the level of risk of a particular infection.
QuaraSense™ changes everything:
QuaraSense™ will be a handheld point of care sensor. Eventually, people will be able to have them in their home. Food may be tested before consumption.
QuaraSense™ will rapidly sense infections in humans, animals and fish and provide critical information about how harmful the infection is likely to be and whether the treatment is working.
QuaraSense™ will change the processing industry by providing a rapid, reliable way of knowing whether their products, fish ponds, pipelines or bioreactors are safe. QuaraSense™ will help save lives, help our animals and reduce billions of dollars of seafood now being lost to disease. **
Quara will help save lives, help our animals and reduce billions of dollars of seafood now being lost to disease.
The Quara Team
Revolutionary products are created by high quality, knowledgeable and successful individuals coming together for a common goal.
Quara's committed and unified team includes:
Scientists – experts in the fields of biology, biophysics and bio-engineering
Management – with extensive experience in bringing new products to market
Advisors – specialists in capital markets, marketing and executive leadership
Professional Partners – legal expertise in Reg A+ and Reg D financings, go public strategies, digital marketing, auditing, regulatory reporting and other
*From projected conversion price
Our Scientific and Competitive Edge
Our prototype was developed by the renowned scientific teams at Pebble Labs in Los Alamos, New Mexico and OptiEnz Sensors in Fort Collins, Colorado.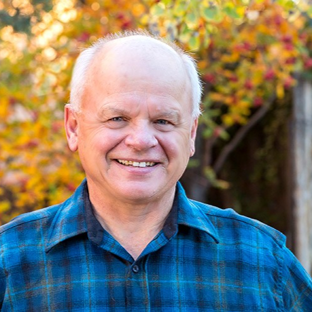 Pebble Lab's global science team is run by Dr. Richard Sayre, working out of America's famous innovation hub, Los Alamos, New Mexico. The journal Nature has described Dr. Sayre as one of the five crop scientists who could change the world.
Dr. Richard Sayre has extensive biotech experience in universities, national laboratories, and the private sector. He has worked with NASA, as part of a project to grow crops in space, and worked with the Gates Foundation on improving crops in Africa.
He is the author of over 170 biotechnology papers and patents, with over 9,000 citations and received over U.S. $100 million in grant funding for innovative technologies.


Dr. Ken Reardon, Quara's Chief Science Officer, is Professor, Jud and Pat Harper Chair of Chemical and Biological Engineering, and holds joint appointments in several other programs at Colorado State University, including Cell and Molecular Biology and Biomedical Engineering.
Dr. Reardon is the Director of the Sustainable Bioenergy Development Center and a co-Director of the Colorado Center for Biorefining and Biofuels. He is also the founder and Chief Technology Officer of OptiEnz Sensors, which is based on research from his laboratory, and is building QuaraSense™.
Dr. Reardon is the lead investigator of nearly $8 million in two major Department of Energy grants on sustainable bioenergy awarded in the past 15 months.
He is the author of over 160 biotechnology papers and patents, with over 5,000 citations and received over USD $35 million in grant funding for various projects. Dr. Reardon has also received the Faculty Excellence Award from the College of Engineering at CSU in 2009.
QuaraSense™ is Truly Different:
You will get test results in minutes. There will no longer be hours or days of waiting to get lifesaving results.
QuaraSense™ will help in our battle against superbugs. We can detect infection quickly. More importantly, the ability to test whenever you want, means we will know in near-real time if treatments are working.
Our pets can't tell us when they are sick. QuaraSense™ will allow us to take fast, accurate tests.
The Aquaculture industry will finally have a reliable way of knowing whether their products, or fish ponds, are infected with deadly bacteria.
At Quara – sensors for life, our goal is to save lives, help our animals and reduce billions of dollars of seafood and other food now being lost to disease.
*From projected conversion price
Quara's Product
Quara seeks to mitigate the above costly and sometimes deadly challenges with patent pending technology, QuaraSense™
Handheld and simple to use
Rapid, real-time sensing level and virulence of the infection
QuaraSense™ measures the risk associated with suspected infections
Why the World needs QuaraSense™
Handheld Early Infection Detection
Bacterial Infection is costly and deadly
Bacteria are essential to life – but bad bacteria can be costly and deadly
According to the US Centers for Disease Control and Prevention:
FACT #1: Roughly 1 in 6 Americans (48 million people) are sickened each year by foodborne pathogens. **
FACT #2: 128,000 of these people become sick enough to require hospitalization. **
FACT #3: 3,000 people die of foodborne diseases every year in the US. **
Food Safety & Security
According to The Harvard Business Review, foodborne illnesses cost America $55 billion a year in medical treatment, lost productivity, and lost wages, not to mention litigation expenses. **
Aquaculture is a $243.5 billion industry. In fact, about half of all the fish consumed throughout the world come from giant tanks on dry land rather than caught in the wild. **
The aquaculture industry loses $6 billion a year because of diseased fish. In some years, approximately 40% of shrimp production is lost. **
QuaraSense™ will help people protect their pets and animals.
This market includes:
120,00 veterinarians **
80,000 farms and ranches tending over 6 million sheep **
18,700 pet stores **
700,00 ranches, farms, and feed yards **
QuaraSense™ will appeal to "health conscious" people:
According to our market research, approximately 51,200,000, or 40% of the nation's 128 million households, can be considered "health conscious". **
They are the people who spend almost $1 billion a year on blood pressure monitors
$5 billion on blood glucose monitors **
and over $4 billion on sleep apnea devices. **
*From projected conversion price
Quara Success Factors
A product or service that consumers relate to (become passionate about)


The ability to know early if you, your child, your pet or your food is infected with a bad bacteria will be very appealing to all people.

A product or service that is unique (has a great story)


There is no other comparable device in ease of use, size and affordability.

International appeal


Quara will be working with marketers and representatives around the world.

Utilization of crowdfunding professionals, marketing agencies and broker/dealers


Quara is working with the top recognized service professionals for all areas of the financing.
*From projected conversion price
The views presented in this document are for discussion purposes only. Quara Devices Inc. "The Company" is not advocating any of the courses of action presented in it, which are being presented solely to illustrate a range of available options. This analysis is presented on the understanding that, apart from showing this document to those of your officers, employees or advisers who are engaged in reviewing it on your behalf, its contents will not be reproduced, redistributed or passed on, directly or indirectly, by you to any other person or published, in whole or in part, for any purpose without our written permission. This document does not constitute or form part of any offer for purchase, sale or subscription of, or solicitation or invitation of any offer to buy, sell or to subscribe for, any securities nor may it or any part of it be relied on in connection with any contract or commitment whatsoever. If you do not have professional experience in matters relating to investments you should not act or rely on it, and you should return this document. The distribution of this document in other jurisdictions may be restricted by law, and persons into whose possession this document comes should inform themselves about, and observe, any such restrictions. By accepting this document you agree to be bound by the terms of this notice. This document has been prepared from information which is believed at the date of this document to be reliable. Phrases like "expects," "believes," "anticipates" and similar phrases do not constitute warranties or guarantees of any kind, expressed or implied. The information in this document is subject to change without notice. We undertake no responsibility or obligation to provide you with any additional information or to update the document or to correct any inaccuracies in it that may become apparent. The information in this document must not be used as the basis for any prescribing decisions and may not represent the approved label in all territories. Our affiliate and subsidiary companies retain the right to request the return of this document at any time. The Company's affiliate and subsidiary companies expressly disclaim any and all liability for representations or warranties, expressed or implied, contained in, or for omissions from, this document or any written or oral communication concerning it or its subject matter transmitted or made available to any person.
** This document includes information based on or derived from information provided by third party sources. Although the information is believed to be reliable, the accuracy of such information cannot be guaranteed nor has such information been independently verified. The information in this document must not be used as the basis for any prescribing decisions and may not represent the approved label in all territories. The Company expressly disclaim any and all liability for representations or warranties, expressed or implied, contained in, or for omissions from, this document or any written or oral communication concerning it or its subject matter transmitted or made available to any person. This document is not intended to be construed as investment, legal, accounting or tax advise, you should consult your own advisors and professional for advice.
Disclosures
THE COMPANY HAS NOT COMMENCED ITS PLANNED OFFERING UNDER REGULATION A OF THE SECURITIES ACT. NO MONEY OR OTHER CONSIDERATION IS BEING SOLICITED FOR THAT PLANNED OFFERING, AND IF SENT IN RESPONSE, WILL NOT BE ACCEPTED. NO OFFER TO BUY THE SECURITIES CAN BE ACCEPTED AND NO PART OF THE PURCHASE PRICE CAN BE RECEIVED UNTIL THE OFFERING STATEMENT FILED BY THE COMPANY WITH THE SEC HAS BEEN QUALIFIED BY THE SEC. ANY SUCH OFFER MAY BE WITHDRAWN OR REVOKED, WITHOUT OBLIGATION OR COMMITMENT OF ANY KIND, AT ANY TIME BEFORE NOTICE OF ACCEPTANCE GIVEN AFTER THE DATE OF QUALIFICATION. AN INDICATION OF INTEREST INVOLVES NO OBLIGATION OR COMMITMENT OF ANY KIND.
THE SECURITIES  OFFERED HEREBY HAVE NOT BEEN REGISTERED UNDER THE SECURITIES ACT OF 1933, AS AMENDED (THE "ACT"), OR ANY STATE SECURITIES OR BLUE SKY LAWS AND ARE BEING OFFERED AND SOLD IN RELIANCE ON EXEMPTIONS FROM THE REGISTRATION REQUIREMENTS OF THE ACT AND STATE SECURITIES OR BLUE SKY LAWS. ACCORDINGLY, THE SECURITIES CANNOT BE SOLD OR OTHERWISE TRANSFERRED EXCEPT IN COMPLIANCE WITH THE ACT.  IN ADDITION, THE SECURITIES CANNOT BE SOLD OR OTHERWISE TRANSFERRED EXCEPT IN COMPLIANCE WITH THE APPLICABLE STATE SECURITIES OR BLUE SKY LAWS. THE SECURITIES HAVE NOT BEEN APPROVED OR DISAPPROVED BY THE SEC, ANY STATE SECURITIES COMMISSION OR OTHER REGULATORY AUTHORITY, NOR HAVE ANY OF THE FOREGOING AUTHORITIES PASSED UPON THE MERITS OF THIS OFFERING OR THE ADEQUACY OR ACCURACY OF ANY OTHER MATERIALS OR INFORMATION MADE AVAILABLE TO SUBSCRIBER IN CONNECTION WITH THIS OFFERING. ANY REPRESENTATION TO THE CONTRARY IS UNLAWFUL.
THE SECURITIES MAY ONLY BE PURCHASED BY PERSONS WHO ARE "ACCREDITED INVESTORS" (AS THAT TERM IS DEFINED IN SECTION 501 OF REGULATION D PROMULGATED UNDER THE ACT). 
THE OFFERING MATERIALS MAY CONTAIN FORWARD-LOOKING STATEMENTS AND INFORMATION RELATING TO, AMONG OTHER THINGS, THE COMPANY, ITS BUSINESS PLAN AND STRATEGY, AND ITS INDUSTRY.  THESE FORWARD-LOOKING STATEMENTS ARE BASED ON THE BELIEFS OF, ASSUMPTIONS MADE BY, AND INFORMATION CURRENTLY AVAILABLE TO THE COMPANY'S MANAGEMENT.  WHEN USED IN THE OFFERING MATERIALS, THE WORDS "ESTIMATE," "PROJECT," "BELIEVE," "ANTICIPATE," "INTEND," "EXPECT" AND SIMILAR EXPRESSIONS ARE INTENDED TO IDENTIFY FORWARD-LOOKING STATEMENTS, WHICH CONSTITUTE FORWARD LOOKING STATEMENTS. THESE STATEMENTS REFLECT MANAGEMENT'S CURRENT VIEWS WITH RESPECT TO FUTURE EVENTS AND ARE SUBJECT TO RISKS AND UNCERTAINTIES THAT COULD CAUSE THE COMPANY'S ACTUAL RESULTS TO DIFFER MATERIALLY FROM THOSE CONTAINED IN THE FORWARD-LOOKING STATEMENTS.  INVESTORS ARE CAUTIONED NOT TO PLACE UNDUE RELIANCE ON THESE FORWARD-LOOKING STATEMENTS, WHICH SPEAK ONLY AS OF THE DATE ON WHICH THEY ARE MADE. THE COMPANY DOES NOT UNDERTAKE ANY OBLIGATION TO REVISE OR UPDATE THESE FORWARD-LOOKING STATEMENTS TO REFLECT EVENTS OR CIRCUMSTANCES AFTER SUCH DATE OR TO REFLECT THE OCCURRENCE OF UNANTICIPATED EVENTS.