You are here
Manhattan Street Fund - Reg A+ Test the Waters
Summary
Make a reservation to invest in the Manhattan Street Fund - $200 minimum 
The Manhattan Street Fund
Invest In Companies Developing Virus Tests, Treatments, Biotech, Real Estate, and More
THE MANHATTAN STREET FUND
Invest In Companies Developing Virus Tests, Treatments, Biotech, Real Estate, and in groundbreaking Pre-IPO companies by Investing in the Manhattan Street Fund.
Your Investment In The Manhattan Street Fund will enable the Fund to invest in and lend capital to select companies that are developing virus tests, medicines, vaccines and related technologies that protect the public, and as stated, Pre-IPO and Pre-Public(*) Companies.
The Fund goes hand in hand with the Manhattan Street Capital Reg A+ capital-raising process and that of the entire Reg A+ marketplace in North America; lending and investing to provide capital to enable successful Reg A+ Public Offerings(*) and Major Exchange listed Reg A+ IPOs.
*(Note that the SEC considers any completed Reg A+ to be a Public Offering, and that most Reg A+ companies do not list on the OTC or on the NASDAQ).
We will also back companies in Biotech, Real Estate, Alternative Energy, and technologies and services that appeal broadly to consumers. The Fund will also make profit focused investments in companies and technologies that intend to reverse Climate Change in highly scalable ways.
The Fund intends to conduct a Reg A+ offering to raise $50M.
Click the "Reserve Now" button to make a non-binding reservation in the Manhattan Street Fund, and lock in the initial share price.
Other characteristics of the Manhattan Street Fund:
• Will lend and invest capital into select companies that are planning to raise up to $50M of capital via Reg A+.
• Will also finance a small number of Reg D offerings.
Manhattan Street Capital has strong deal flow and sees many attractive companies, some of which will be opportunistic investments for the Fund.

"Now anyone can invest as little as $200 and make a difference by helping great companies reverse climate change and take on viruses and their treatment"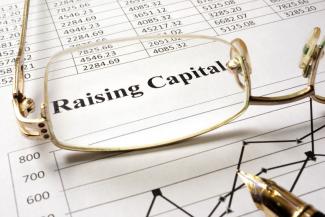 The Fund lends capital, and invests capital into companies that are preparing to raise capital and make a public offering via Reg A+.
Loans will be secured, and they will be repaid on terms that each company and the Fund negotiate, often from the proceeds of the Reg A+ offerings.
The Fund will buy securities and/or be provided warrants in the companies that it funds. The private valuation for the Manhattan Street Fund investments will be significantly lower than the upcoming Reg A+ offerings to the public. Stock purchased in the "Pre-Reg A" round can be made liquid in the subsequent Reg A+ offerings if they are Qualified by the SEC.
The MS Fund capital can be recycled rapidly in many cases, which has the potential to increase the profit potential of the Fund significantly. In some cases these deals will be funded and capital returned to the Manhattan Street Fund in 6 months.
Manhattan Street Fund initial size: maximum $50 mill. As Reg A+ scales up, the number of companies conducting offerings is increasing, and the size of the Fund may be increased. Because Reg A+ offerings are public offerings from the SEC regulatory perspective, the liquidity and return metrics for this fund are very different than for a traditional Venture Capital Fund which gives potential for much faster liquidity for our fund (note that a traditional VC fund will invest almost all its capital as equity and will do very little lending, while the Manhattan Street Fund will be primarily lending and secondarily investing capital).
A key factor is selection of quality companies. This is made easier by the involvement of Rod Turner and Manhattan Street Capital with its deal flow and experience in the Reg A+ market. The Manhattan Street Fund Investment Committee will decide which companies get funded. This committee is independent and is focused on the interests of the Manhattan Street Fund and its investors. Risk will be further mitigated by delivering loaned capital in tranches tied to the accomplishment of milestones by the companies we are funding.
As capital is raised the full-time team for Manhattan Street Fund will be built by Rod Turner, the founder and General Partner of the Fund. At this pre-funding stage, members of the Manhattan Street Capital staff are working part-time at the Fund.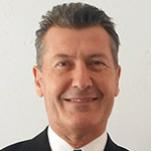 Rod Turner
Rod Turner is the founder and CEO of Manhattan Street Capital, since April 2015. Rod was a senior executive at Symantec from Jan 1985 to March 1993 and has played a key role in building successful companies including Symantec/Norton (SYMC), Ashton-Tate (TATE), MicroPort and Knowledge Adventure. Rod co-founded Irvine Ventures in 1999.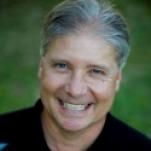 Matthew Meblin
Matthew Meblin is a senior executive and serial entrepreneur with over 30 years of experience in all aspects of building and growing technology companies. He has served for two years as VP of Operations for Manhattan Street Capital developing a strong subject matter expertise in regulation A+ equity crowdfunding. Meblin began his career in 1984 with startup Breakthrough Software, the publisher of Time Line, and assisted the company to be successfully acquired by Symantec. He then served as a leader in Symantec's Project Management Division, assisting with their 1990 IPO. Meblin has founded and built multiple successful startups. SME Corporation, a project management consulting firm targeting Fortune 500 companies; Project InVision, the leading project portfolio management software solution for IT; WellCycle, a SaaS solution for the oil and gas industry. His companies have provided software and services to more than 500 Global 2000 companies, including: - Microsoft (the world's largest software company) - Bank of America (the world's largest wealth manager) - ExxonMobil (the world's largest oil company) - AT&T (the world's largest telecommunications company) He has established strategic alliances to deliver vertical market solutions with the world's most powerful professional service organizations, including: - Pricewaterhouse Coopers (PwC) - Deloitte - Electronic Data Systems (EDS) - now HP. Meblin conceptualized, designed, and brought to market the world's first Web-based project portfolio management system, Project InVision, which was recognized by Microsoft as the "Best Business Solution Worldwide." He is serving, or has served, on the Boards of numerous private companies and non-profit organizations. Meblin earned his MBA from the University of San Francisco, and currently serves on the Board of the USF Alumni Association.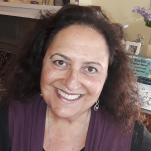 Nancy Person
Nancy Person started her career working for large corporations such as Litton Industries and Dresser Industries. She worked in Stock Transfer, Payables and Receivables at different times. So as not to crush her creativity, she moved to Marketing and Software Training when she was hired by SAMI, which morphed into Arbitron Ratings and eventually became a division of The Nielsen Company. Nancy switched to running small companies in the construction arena, as well as overseeing operations for club store brokers and non-profits. Her B.S. in Business Administration was a valuable asset. Ever the chameleon, in the early 2000s Nancy became an Elementary School teacher. Her organization and business skills were a tremendous asset. As a result, she brought real-life experiences to her students while enjoying more direct personal contact than in her previous work. Feeling a bit under-utilized after 15 years, Nancy joined Manhattan Street Capital as Executive Assistant to the CEO. As the company has grown, so has Nancy. Helping to get Manhattan Street Fund on the right track is her newest challenge.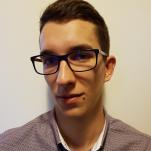 Akos Biro
Ákos Bíró joined Manhattan Street Capital in 2017 as one of the first members of the team and currently serves as the Product Manager for the Manhattan Street Capital online platform. His early background is in the legal field, but he became involved in equity crowdfunding early in his career and has since developed new skills, including web-development, web-design, email-marketing, and project management, to better serve the online crowdfunding space.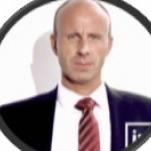 Filip Polus
Filip has over 20 years experience as a Finance advisor, Private Equity, M&A director, investment advisor and project consultant. Founder and director of SHC Hong Kong and FintechSauce, a boutique corporate advisory and fintech solutions provider in Asia-Pacific and Europe. Filip worked at senior levels in companies active in Infrastructure, semiconductor, banking & financial services, software, Pharma, FMCG, renewable energy and consulting business. Filip has an extensive experience in M&A transactions in Europe and Asia , proven success in change & integration projects, (digital) transformation programs and was involved in several reorganizations of mid sized companies and multinationals. He is very familiar with Asean business atmosphere and culture having worked and lived in Malaysia, Hong Kong , Singapore and Philippines as corporate financial advisor, CFO and Board advisor.
Chris Kocher
Business strategy consultant and adviser with over 25 years of operating experience. Focusing on marketing, sales, new product and business development initiatives to increase revenues and accelerate company valuations. Former Product Group Manager, Symantec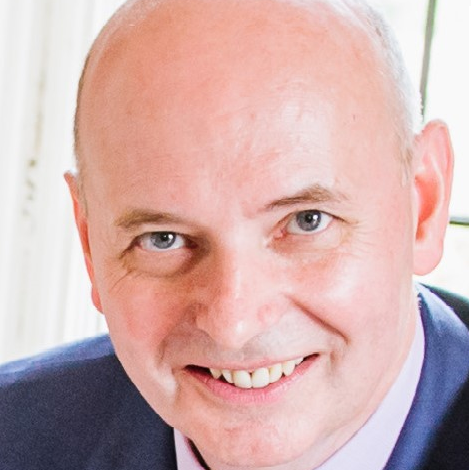 Mark Duddy
Experienced entrepreneur and business leader with a track-record in starting, building and operating businesses in Telecommunications and Technology sectors over 25 years. Strong skills in business development, business strategy, negotiations, planning, change management, strategic partnerships and team leadership, team management, coupled with a thorough understanding of operations, finance and project/program. Strong stakeholder management skills with considerable experience in both public and private sectors along with a track record of successful bid management at national and regional level.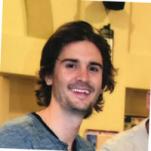 Travis Osterhaus
Travis Osterhaus is the cofounder and CEO of https://repod.io, a social podcast app. Prior to Repod, Travis spent 9+ years strategizing digital marketing campaigns for hundreds of enterprise and SMB businesses. His expertise list in growing a brands digital presence through content marketing, social media, email, SEO, paid media, and more. Many of Travis' endeavors include reward-based crowdfunding of $100k+, equity fundraising $2M, and other business growth tactics for startups.
Ken Dickens
Ken Dickens is co-founder of 20/80 Non-Profits and 20/80 Ideas. In his role as Managing Parter, Ken runs the day-to-day operations of both organizations. For over 30 years, Ken has worked at the leading edge of marketing, advertising, and start-up companies. Beginning his career at Doyle, Dane, Bernbach, Ken was an account executive for Microsoft when it chose its first advertising agency. He went on to found Elliott/Dickens Advertising and grew the company to be one of the largest and most respected agencies in Silicon Valley. Over the years Ken has helped companies including Hewlett Packard, Apple, Microsoft, and many-many start-ups build successful products and companies. While working in the industry, Ken also taught Marketing and Advertising at local colleges, which led to an interest in innovative education practices. Ken was Vice President of Marketing at two pioneers in corporate on-line education: SmartForce and Knowledgenet. Ken is credited in coining the term E-Learning while changing the brand and at CTB Systems to SmartForce. Ken has been an advisor and investor in Rod Turners activities for many years. In his spare time Ken raised three wonderful children with Kristin, his wife of 40 years, and found time to be dad, soccer coach, musician, and hacking volleyball player. It is rumored that Ken can still jump.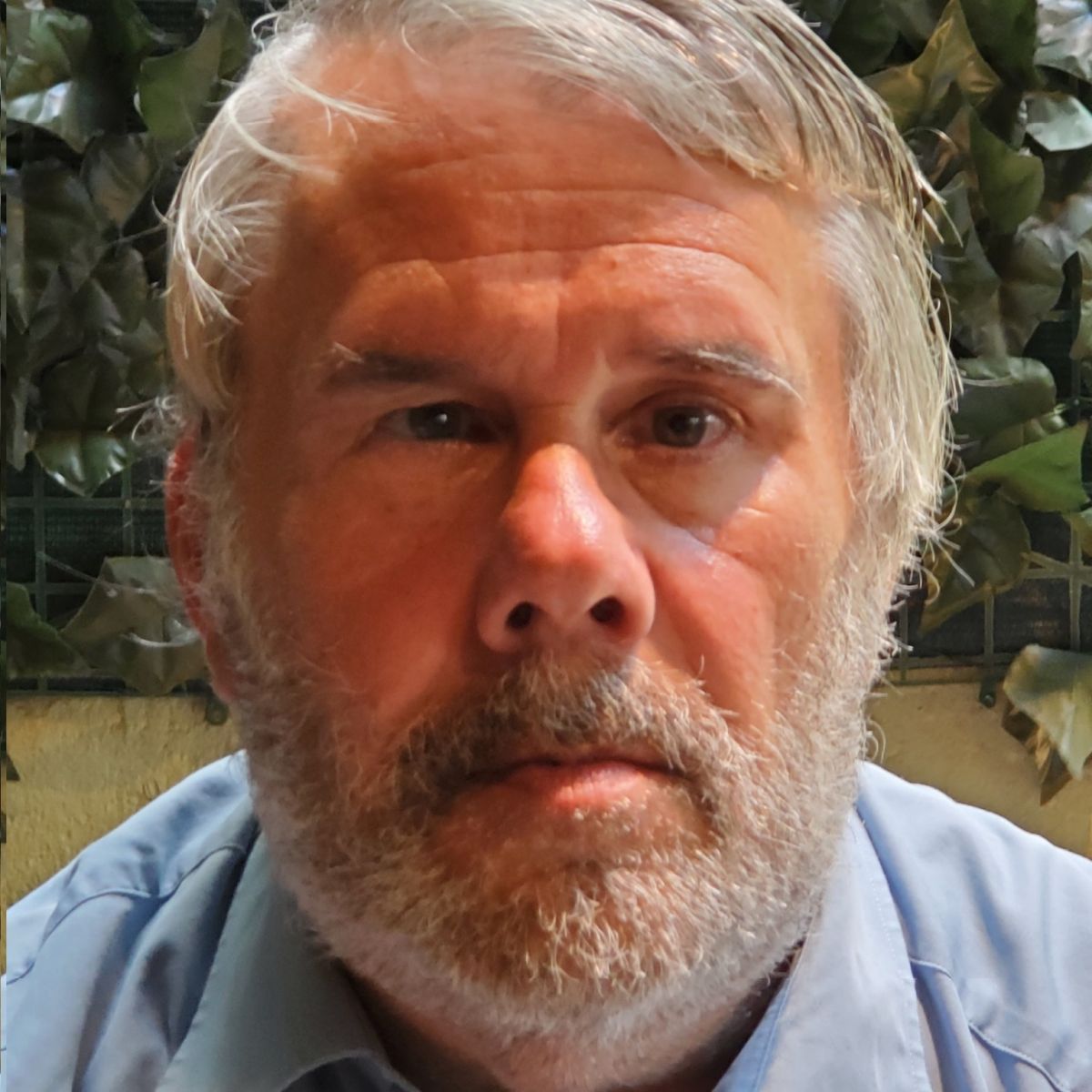 Christopher J. Daly
Mr. Daly is a visionary technology leader behind some of the most sophisticated and advanced Internet-enabled customer services platforms in the industry. His career encompasses more than 30 years as a senior executive developing hardware, software, systems development, advertising, payments, sales, and video production. With multiple launches to his credit, Mr. Daly understands the challenges of building,financing and scaling technology-based startups. Mr. Daly brings passion, leadership and creativity to the conception, development, application and support of advanced, consumer-service technologies. His resume includes: VP of Marketing of Software Distribution Services and SoftTeam (now called Ingram Micro D), EVP of Softstyle (developed most of the printer drivers for Microsoft Windows), SVP Packard Bell (Company that introduced Micro Computers to mass merchandisers and sold more than both apple and IBM at the time), CEO of Comstock Data Mining (click and mortar integration of Hollywood with the Internet - Sony Pictures and Universal Television, Emerson Technologies(manufacture and developer of personnel computers for many consumer electronics companies), CEO of Matchmaker.com (the first social network on the Internet with millions of members in 1999), MetroSplash Systems (developer of loyalty solutions for most of the major oil companies) and Board Member of numerous other technology startups. Over the years have consulted with AMD, Coleco, Digital Equipment, Wang Labs, Epson, Seikosha, NEC, Samsung, LG- Goldstar, CompuAdd, Primefax, Softbank, Hewlett Packard and many others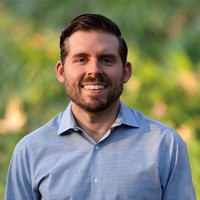 Ryan Frank
Ryan Frank is a seasoned digital marketer with a passion for helping businesses tell their story and drive customer engagement. Ryan has a unique blend of technical abilities along with a strong creative mindset that you don't often see in the marketing industry. He spent nearly a decade working for full service digital marketing agencies in the San Diego area before starting his own consulting business that he has been running for the last 4 years. Ryan has worked across a wide range of industries helping businesses of all sizes elevate their digital marketing; from startups to Fortune 500 companies. He also currently leads digital marketing campaigns for a variety of Reg A and Reg D offerings.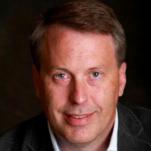 Richard Swart
Board and strategic advisor, focused on emerging models of AI-Driven predictions and decision making in venture capital and corporate innovation. Founding member of Silicon Valley Blockchain Society, and an SDG Impact Circle Fellow. Strong focus on inclusive capital. I have held a variety of fellowships, board seats and research appointments at leading academic institutions such as UC Berkeley and the University of Cambridge. In previous academic work, was a recognized global authority on FinTech, alternative finance and crowd innovation. Advising and consulting work has included family offices, large funds, major international foundations (Bill and Melinda Gates Foundation, Rockefeller Foundation, etc.), Fortune 50 companies, the World Bank, national governments and global research institutions. Currently advise world-leading blockchain-based financial services companies and active on several public policy fronts.
Advisors and Investment Committee
---
The Manhattan Street Fund has assembled a team of independent advisors shown below, some of whom will serve on our Investment Committee. This experienced group of seasoned professionals will provide deal flow, advice, and investment selectivity to assist the Manhattan Street Fund to succeed.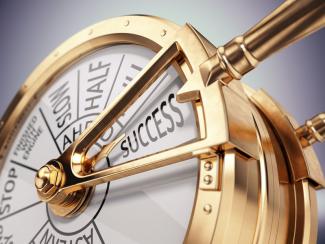 The Manhattan Street Fund will invest in mid-stage companies and compelling startups that we consider a good fit for successful Reg A+ capital raises.
In our opinion, a company's consumer appeal is the most important factor, once we have established the strength of the management team, a strong strategy, large and growing market, rapid growth rate and barriers to competition. A large and happy customer base and tremendous consumer appeal are very indicative of success.
The market segments that we expect to focus on are these:
Real Estate, Biotech and Alternative Energy, Covid-19 tests, treatments and vaccines, plus consumer services and tech that appeal broadly.
We believe that global warming has become a critical problem. For this reason, we are particularly looking to assist companies that are developing specialized technologies to rebuild the earth's ozone layer or to directly reduce greenhouse gases in the atmosphere to reverse global warming.
The Fund will in some instances lend or invest in opportunities that provide unusually strong upside potential.
Examples of current and completed offerings from Manhattan Street Capital that are indicative of the companies that the Manhattan Street Fund will be funding:
Arcimoto - Completed Reg A+ IPO to NASDAQ
GolfSuites - Completed Reg A+ Capital Raise
InsituBiologics - Completed Reg A+ Capital Raise
ERC Homebuilders - Current Reg A+ Capital Raise
CalTier Realty - Current Reg A+ Capital Raise

"As the Founder and CEO of Manhattan Street Capital I advise many companies that are considering raising capital using Reg A+. Since 2015 I have published many articles in Forbes and in the Manhattan Street Capital Blog about Reg A+ and how best to use it. My years in this role combined with my background as a serial entrepreneur, my involvement with two IPOs, my M&A experience, and my experiences building Irvine Ventures LP VC Fund and a long history raising startup capital for companies, have put me in an advantageous position to assess what works and does not work in Reg A+ and how to select suitable companies to lend to and invest in." Rod Turner, CEO of Manhattan Street Capital
OUR OFFERING
---
Manhattan Street Fund intends to raise its first fund via this Reg A+ equity stock offering. If the SEC Qualifies our offering, shareholder investors will have the potential to receive these benefits:
a) Capital appreciation of your shares in the Manhattan Street Fund
b) Earned interest on loans made by the Fund, and distributions on realized fund profits on investments made by the Fund
c) Direct, limited redemptions from the fund on reasonable terms
Click the "Reserve Now" button to make a non-binding reservation in the Manhattan Street Fund, and lock in the initial share price.
If and when the SEC Qualifies the Reg A+ offering we intend to accept the investments from people with Reservations, and then immediately change the price of our shares. SEC regulations do not allow us to inform you what the new price will be but Regulation A+ allows us to increase the share price by up to 20% without amending our filing with the SEC. We will then re-open the offering at the changed share price for people that did not make a reservation.
Upon SEC Qualification we will accept investments via Debit Card, Credit Card, ACH, Check, Wire, Apple Pay and Google Pay. We will also accept investments from Self-directed IRA accounts.
Planned share price of
 

$4.00

Minimum investment of
 

$200

Total offering of up to
 

$50

million
Reg A+ Test the Waters - Non-Binding Reservations Only
LOGISTICS OF OUR PLAN
---
• Our cooperation with Manhattan Street Capital, a leading Reg A+ funding platform and advisory service, will bring strong Qualified deal flow.
• The Manhattan Street Fund is led by Rod Turner who will build the management team of the Manhattan Street Fund and gradually reduce the role of Manhattan Street Capital team members as the full time team are brought on board. Recruitment will be tied to the influx of investment capital into the fund itself.
• Partnership and technology license from Manhattan Street Capital. MSC has licensed its proprietary algorithms to Manhattan Street Fund, and will provide deal flow, advice, and diligence as a service. MSC brings credibility and accelerated execution to Manhattan Street Fund.
• The Fund will pay its actual costs, and a management fee of 2% of capital plus 20% of profits to the General Partner and the management team of the Fund.
THE COMPANY IS "TESTING THE WATERS" UNDER REGULATION A UNDER THE SECURITIES ACT OF 1933. THIS PROCESS ALLOWS COMPANIES TO DETERMINE WHETHER THERE MAY BE INTEREST IN AN EVENTUAL OFFERING OF ITS SECURITIES. THE COMPANY IS NOT UNDER ANY OBLIGATION TO MAKE AN OFFERING UNDER REGULATION A. IT MAY CHOOSE TO MAKE AN OFFERING TO SOME, BUT NOT ALL, OF THE PEOPLE WHO INDICATE AN INTEREST IN INVESTING, AND THAT OFFERING MIGHT NOT BE MADE UNDER REGULATION A. IF THE COMPANY DOES GO AHEAD WITH AN OFFERING, IT WILL ONLY BE ABLE TO MAKE SALES AFTER IT HAS FILED AN OFFERING STATEMENT WITH THE SECURITIES AND EXCHANGE COMMISSION (SEC) AND THE SEC HAS "QUALIFIED" THE OFFERING STATEMENT. THE INFORMATION IN THAT OFFERING STATEMENT WILL BE MORE COMPLETE THAN THE INFORMATION THE COMPANY IS PROVIDING NOW, AND COULD DIFFER IN IMPORTANT WAYS. YOU MUST READ THE DOCUMENTS FILED WITH THE SEC BEFORE INVESTING.
NO MONEY OR OTHER CONSIDERATION IS BEING SOLICITED, AND IF SENT IN RESPONSE, WILL NOT BE ACCEPTED.
THE OFFERING MATERIALS MAY CONTAIN FORWARD-LOOKING STATEMENTS AND INFORMATION RELATING TO, AMONG OTHER THINGS, THE COMPANY, ITS BUSINESS PLAN AND STRATEGY, AND ITS INDUSTRY.  THESE FORWARD-LOOKING STATEMENTS ARE BASED ON THE BELIEFS OF, ASSUMPTIONS MADE BY, AND INFORMATION CURRENTLY AVAILABLE TO THE COMPANY'S MANAGEMENT.  WHEN USED IN THE OFFERING MATERIALS, THE WORDS "ESTIMATE," "PROJECT," "BELIEVE," "ANTICIPATE," "INTEND," "EXPECT" AND SIMILAR EXPRESSIONS ARE INTENDED TO IDENTIFY FORWARD-LOOKING STATEMENTS, WHICH CONSTITUTE FORWARD LOOKING STATEMENTS. THESE STATEMENTS REFLECT MANAGEMENT'S CURRENT VIEWS WITH RESPECT TO FUTURE EVENTS AND ARE SUBJECT TO RISKS AND UNCERTAINTIES THAT COULD CAUSE THE COMPANY'S ACTUAL RESULTS TO DIFFER MATERIALLY FROM THOSE CONTAINED IN THE FORWARD-LOOKING STATEMENTS.  INVESTORS ARE CAUTIONED NOT TO PLACE UNDUE RELIANCE ON THESE FORWARD-LOOKING STATEMENTS, WHICH SPEAK ONLY AS OF THE DATE ON WHICH THEY ARE MADE. THE COMPANY DOES NOT UNDERTAKE ANY OBLIGATION TO REVISE OR UPDATE THESE FORWARD-LOOKING STATEMENTS TO REFLECT EVENTS OR CIRCUMSTANCES AFTER SUCH DATE OR TO REFLECT THE OCCURRENCE OF UNANTICIPATED EVENTS.
NO OFFER TO BUY THE SECURITIES CAN BE ACCEPTED AND NO PART OF THE PURCHASE PRICE CAN BE RECEIVED UNTIL THE OFFERING STATEMENT FILED BY THE COMPANY WITH THE SEC HAS BEEN QUALIFIED BY THE SEC. ANY SUCH OFFER MAY BE WITHDRAWN OR REVOKED, WITHOUT OBLIGATION OR COMMITMENT OF ANY KIND, AT ANY TIME BEFORE NOTICE OF ACCEPTANCE GIVEN AFTER THE DATE OF QUALIFICATION. 
AN INDICATION OF INTEREST INVOLVES NO OBLIGATION OR COMMITMENT OF ANY KIND.