You are here
The Manhattan Street Fund Investment Opportunity - Update and Q&A with Rod Turner
Webinar
The Manhattan Street Fund Investment Opportunity - Update and Q&A with Rod Turner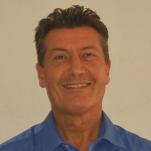 Rod Turner
Founder & General Partner - Manhattan Street Fund
Rod Turner will describe the Manhattan Street Fund -  Learn About This Investment Opportunity.
Wednesday, April 7th, 09:00 am - 10:10 am (PDT) | 12:00 pm to 13:10 pm (EST)
Agenda items for the webinar:
- Review the market environment
- Discuss the Fund strategy
- Types of companies that we will focus on
- How the Fund will work with Reg A+ Public Offerings
- Lending and investing mix
- How we intend the Fund will generate returns
- How will the Fund choose the companies it will invest in
- Deal Flow of attractive companies to fund
- Liquidity for Fund investors
- Questions & Answers
You are welcome to send us your questions ahead of time. We will also answer live questions toward the end of the Webinar.
Click here to visit the Manhattan Street Fund offering page to learn more or to make an investment.
Sign up here at no charge and we will send you your reservation and Zoom conference invitation. If you sign up for the webinar we will send you the webinar recording later, so we suggest that you sign up even if you can't attend the webinar. 
Note; If you have not received your confirmation email, send an email to us at Support@ManhattanStreetCapital.com using the same email that you signed up with.