You are here
Primary tabs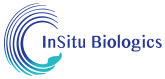 InSitu Biologics: AnestaGel™
A Disruptive Non-Opioid Surgical Analgesic
| Post-Offering Valuation | Max Capital Raise | Min Capital Raise | Minimum Per Investor | Price Per Share |
| --- | --- | --- | --- | --- |
| $21,000,000 | $1,000,000 | $100,000 | $50,000 | $5.00 - $5.20 |
Completed Reg D 506c Offering in preparation for an upcoming Reg A+ Offering
InSitu Biologics: Investment Opportunity
InSitu Biologics is offering a limited opportunity to invest in AnestaGel™, a patented non-opioid pain relief drug based on technology originally created by scientists at the Cleveland Clinic.
What is AnestaGel™
AnestaGel™ delivers sustained-release analgesics into target tissue using our proprietary Matrix™ BioHydrogel platform. Uniquely crosslinked, AnestaGel can provide a non-opioid option in perioperative applications. In a pre-clinical feasibility study, our Matrix BioHydrogel platform was bound with sustained released particle Bupivicaine, creating AnestaGel. The study results showed statistically significant, greater analgesic effect at 24 and 48 hours, ascompared to Exparel®.
Non-Opioid Solution
According to Dr. Scott Sigman, orthopedic surgeon and team physician for the U.S. Ski Jump Team,
"Annually, more than 70 million postsurgical patients receive opioids, and research shows one in 15 will go on to long-term use, indicating that the surgical setting has become an inadvertent gateway to the overall societal epidemic....the best way for hospitals to take immediate action is to implement strategies to minimize preventable opioid exposure"
Although opioids prove to be an effective treatment for pain management, the issues associated with opioid addiction continue to garner major focus, which heightens the attention and importance of the development of safer, more effective products for pain management. The need for a more effective, longer -lasting product for post-operative pain management is critical, and represents a significant positive behind the early commercial acceptance and success of Exparel®, despite its shortcomings, and in the development of superior alternatives such as AnestaGel.
Operative Pain Management
Numerous studies and research reinforces the fact that postoperative pain relief remains inadequate and there is a major need for non-opioid alternatives. A sample of the research findings are presented below:
There are about 46 million inpatient and 53 million outpatient surgeries performed in the United States each year that require drugs for post - operative pain, and over half of these patients still experience inadequate pain relief, according to a report by Cara Therapeutics on the acute pain market.
73% of inpatient and 57% of outpatient surgeries have moderate to extreme pain postoperatively, despite opioid use by nearly 90% of patients.
25% of patients who received pain medications experienced adverse effects.
In the United States, more than 73 million surgeries are performed annually, and up to 75% of patients experience pain after surgery.
Financial Opportunity
AnestaGel's financial opportunity is as potentially disruptive as the technology. AnestaGel™ represents the chance for a company to quickly take a leading position in the pain market, with the opportunity for product line extensions and new ancillary products to surround the AnestaGel™ franchise.
The company strongly believes that the significant investment and development history for AnestaGel™ and its Matrix BioHydrogel substantially mitigates the risk of final development and commercialization. InSitu believes AnestaGel™ is a unique, novel product for pain control that can be proven to be safe and efficacious.
Intellectual Property & Patent Portfolio
The materials and AnestaGel™ applications are supported by a strong patent portfolio consisting of over 20 issued patents (primarily the Calabro patents through The Cleveland Clinic Foundation), and numerous published, pending, and filed and patents. InSitu's manufacturing and development Trade Secrets are aligned with the patent portfolio and maximize InSitu's core competencies across many medical platforms
Key Highlights
22+ US Patents Issued, with matching OUS positions
Hydrogel technology licensed from Cleveland Clinic Foundation
Privately held, transaction-based company
Non-opioid pain relief option
Market Size
Surgical Site / Perioperative:
Estimated 90 million surgical procedures in the US, resulting in $10B of drugs / devices being sold in the US.
Peripheral Nerve Block:
This occurs in the majority of surgical procedures, and is a product market that is estimated to grow to $20B by the year 2025.
Epidural:
Estimated 2.5M procedures in the US and a product market estimated at $1B.
Product Opportunity
We believe that AnestaGel, composed of our Matrix Technology and any of the "caine" family of pharmaceuticals, could be commercialized to have therapeutic application in many different surgical patient populations that suffer from pain. Some examples of those surgical markets include the following:
Soft Tissue Surgery
Orthopedic Surgery
Hernia
Hip
Cholecystectomy
Knee
Anal/Rectal
Spine
Hysterectomy
Fracture
Colon
Shoulder
Laparotomy/Laparoscopy
Foot & Ankle
Endocrine
Pre-Clinical Results
Initial animal study revealed AnestaGel™ lasted up to 300% longer than Exparel (Pacira, Inc.) the industry leading post-operative pain treatment. Additionally, AnestaGel™ carried 8 times more payload then Exparel and had full nerve block beyond 72 hours.
Results of pre-clinical Feasibility Study Results: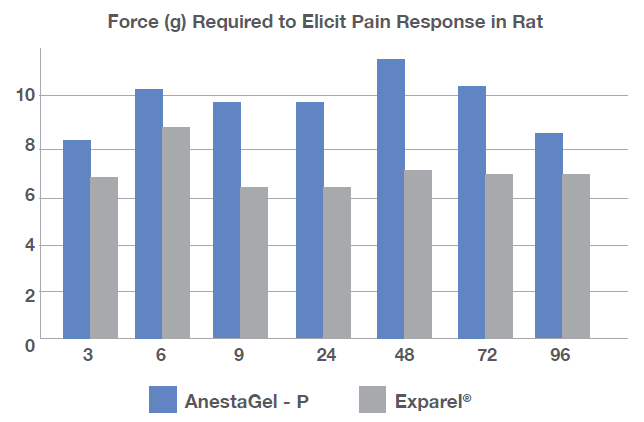 "If AnestaGel™ performs clinically like it does in the pre-clinical studies, we are looking at a massive change in the way we manage regional pain."
Dr. Jacob Hutchins
Anesthesiologist Medical Director, University of Minnesota Acute Pain Service
About AnestaGel
AnestaGel™ is an exciting and novel approach to deliver sustained -released analgesics into the target tissue. The AnestaGel™ product uses InSitu's proprietary Matrix BioHydrogel platform, which is based on a patent portfolio and proof of concept for a biocompatible hydrogel created by the Cleveland Clinic Foundation (CCF) beginning in the early 2000's.
All of the components of Matrix BioHydrogel are made in the body or can be metabolized by the body. InSitu's ability to accurately tune the physical form and rate of absorption to the targeted length of use for a particular tissue is highly desirable. InSitu believes that AnestaGel, composed of the Company's Matrix BioHydrogel technology and any of the "caine" family of pharmaceuticals, could be commercialized to have therapeutic application in many different surgical patient populations that suffer from pain.
AnestaGel™ offers a new and transformational approach to perioperative pain management that is opioid-sparing, tunable, biocompatible, target site-specific, and flexible. Based on the Company's testing to date, AnestaGel™ may offer a superior solution for operative pain management, and potentially provide faster acting and longer lasting pain relief than EXPAREL® from Pacira Pharmaceuticals, Inc.
AnestaGel™ Sample Material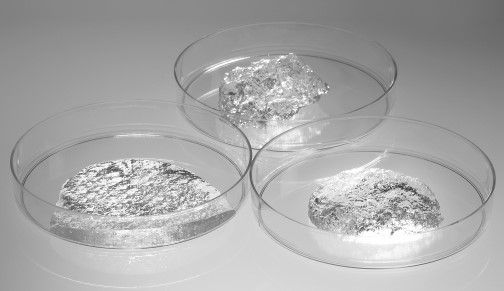 5 Day Release

"As a high volume surgeon I use EXPAREL all of the time; but as a user, we know its performance varies from patient to patient. When I saw the work that was being done on Matrix BioHydrogel, I had to get involved. AnestaGel™ is the product I wanted from the start. That's why I am a shareholder."
Dr. Stefano Sinicropi
Spine Surgeon, President, Midwest Spine and Brain Institute
Use of Proceeds
The short-term goal for InSitu is to complete extensive Phase I Clinical Testing and prepare for rapid Phase 2, and Phase 3 Clinical Study completion. To achieve the next phase of the Plan, an additional minimum of five million dollars is required. With these monies, the Company expects to complete the following:
Phases
Complete repeat dose, one-month duration subcutaneous toxicology studies, in two species.
Regulatory filings / consultant fees for New Drug Application
Complete production of AnestaGel™ for Phase 1 human use.
Product and Process Development, filling, and packaging, sterility testing
Clinical Study Phase I: Evaluate the Onset of Action for AnestaGel™ Following Local Infiltration in Healthy Volunteers
General and Administration obligations
Meet the InSitu Biologics Team
James Segermark
CEO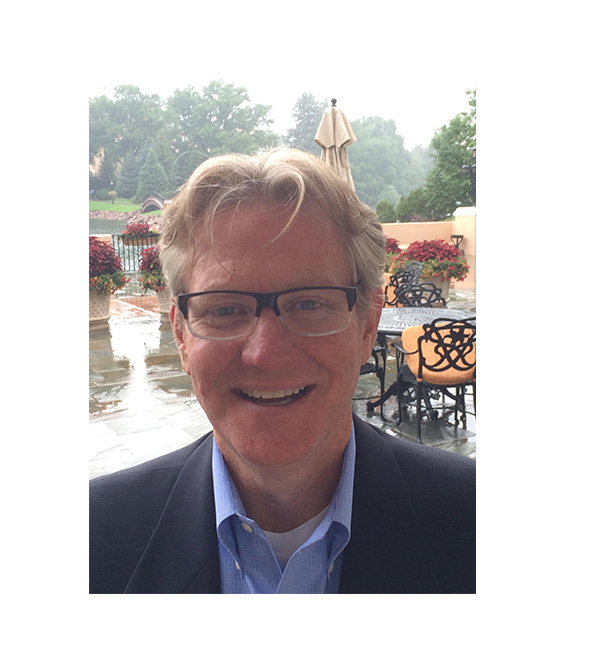 Jim has been the founder, inventor, investor, and owner operator in many med-tech ventures. Jim began working on the Matrix technology in 2007 and co-founded InSitu Biologics in 2014. Jim is an inventor on over 40 issued patents for medical products, and specializes in the total enterprise of bringing proprietary products from "just an idea" through design, scaled up manufacturing, and "to the patient". Jim earned his Bachelor of Science from Carroll University in Waukesha, Wisconsin and his MBA from Cardinal Stritch University in Milwaukee.
Bill Taylor
Chief Scientist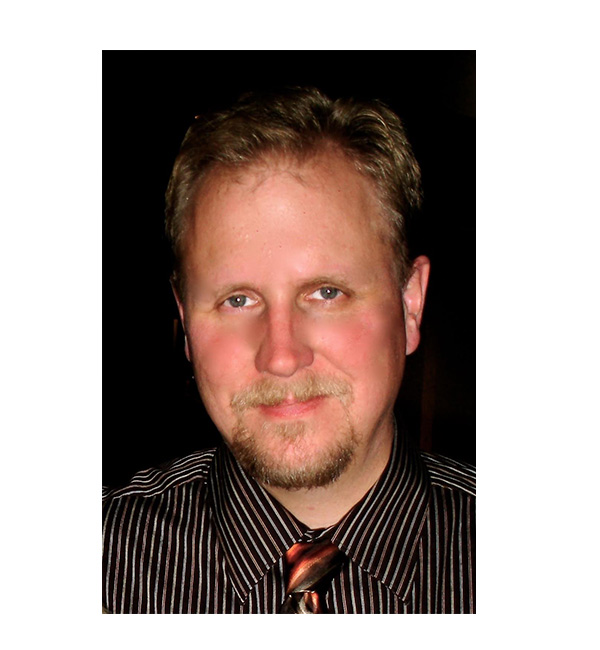 Bill is a Co-Founder of InSitu Biologics, beginning his work on the Matrix in 2007. Bill is a successful medical product development programs manager and scientist, and has been awarded over $900k in government research grants, and authored industry papers in chemical remediation and demilitarization utilizing biological systems. Bill has his Bachelor of Science from the University of Minnesota with a double major in Chemical Engineering and Biology.
Stefano Sinicropi, MD
Medical Advisor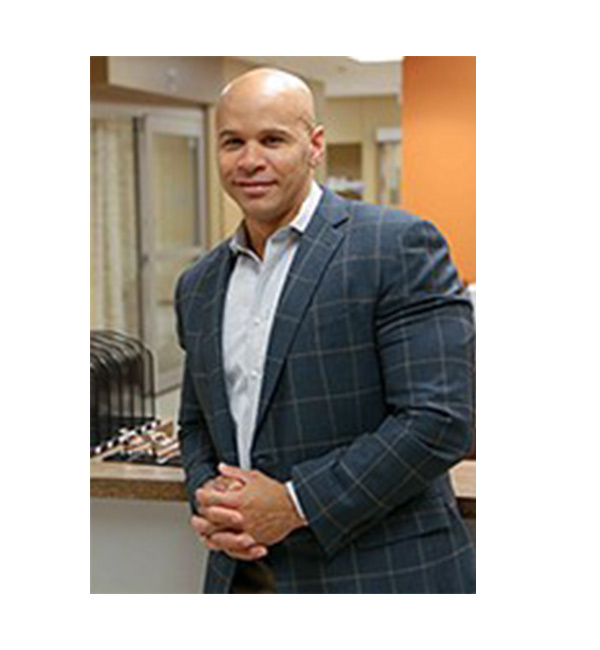 Stefano is a Co-Founder of InSitu Biologics and a Board Certified Expert in spinal surgery, who is trained in both Orthopedic and Neurosurgical techniques. He dedicates his practice to getting his patients back to a pain-free life. In 2012 Stefano was named the President and CEO of Midwest Spine Institute and has continued to expand the Vision of "Right Diagnosis allows the Right Treatment." Stefano attended the prestigious Columbia University College of Physicians & Surgeons Medical School, completed a combined Research/Clinical Residency at Columbia University's Presbyterian Hospital., and then Dr. S sub-specialized in Spinal Surgery through successful completion of the Kenton D. Leatherman Spinal Fellowship at the University of Louisville.
Jacob Hutchins, MD
Medical Advisor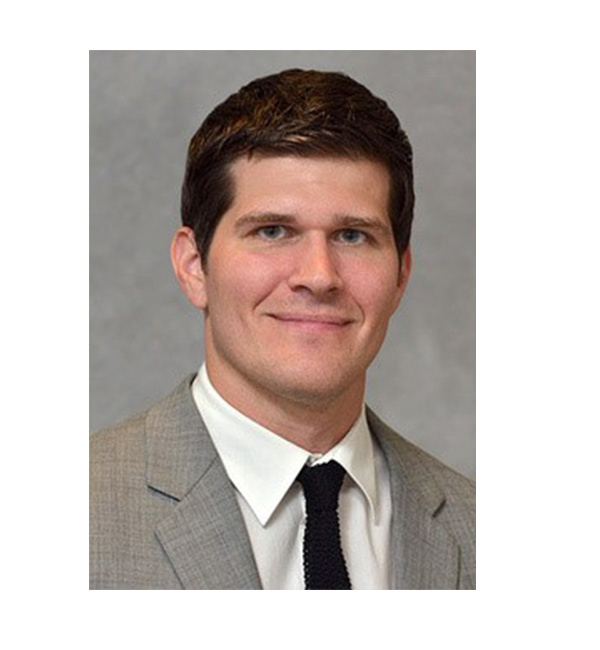 Jake was the Principal Investigator for the InSitu GLP Study comparing AnestaGel™ to Exparel, and Jake is the Director of the Regional Anesthesia Acute Pain and Ambulatory Surgery division at the University of Minnesota. Jake is also the medical director for Maple Grove Ambulatory Surgery Center and the M Health Ambulatory Surgery Center. His current research interests include ultrasound-guided regional anesthesia in adult and pediatric acute postoperative pain as well as ambulatory anesthesia. His research also involves the use of liposomal bupivacaine for postoperative pain control in a variety of surgical procedures. Jake is a life-long Minnesota native, a Golden Gopher wrestler, and a graduate of the University of Minnesota Medical School, 2007.
Daniel Sipple, DO
Medical Advisor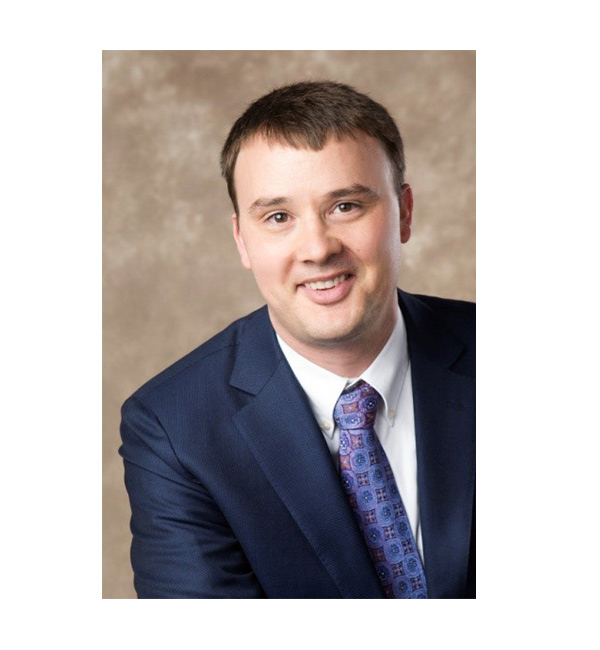 Dr. Dan is a Co-Founder of InSitu Biologics, and a physiatrist that specializes in the diagnosis, treatment and rehabilitation of a variety of musculoskeletal and pain disorders, with an emphasis on spine care. Dan performs numerous interventions, including epidural steroid injections, radiofrequency, spinal cord stimulation and ultrasound guided procedures. A graduate of the University of Minnesota, Dan attended medical school at Des Moines University, doing his internship at the University of Massachusetts Medical Center and residency at the Rehabilitation Institute of Chicago. Dr. Sipple completed his fellowship training in interventional pain medicine through Sinai Hospital of Baltimore, MD. Dan is an inventor and co-inventor on multiple medical products.
Risks & Disclosures
New chemical entities derived from our Matrix BioHydrogel Program, which is in the early stages of development, may require more time and resources for development, testing and regulatory clearance, and may not result in viable commercial products.
Early indications of activity from GLP Pre-clinical (animal) studies of AnestaGel™ may not predict the results of clinical (human) trials
Clinical trial safety results, including for AnestaGel, may not be confirmed
Regulatory action or failure to obtain product approvals could delay or limit development and commercialization of our product candidates and result in failure to achieve anticipated revenues
We may depend to a large extent on third-party collaborators, and we have limited or no control over the development, sales, distribution and disclosure for our pharmaceutical product candidates which are the subject of third-party collaborative or license agreements
Cancellation of collaborations regarding our product candidates may impact our revenues and adversely affect potential economic benefits
Our revenues may depend on collaboration agreements with other companies. These agreements may subject us to obligations which must be fulfilled and also make our revenues dependent on the performance of such third parties. If we are unable to meet our obligations or manage our relationships with our collaborators under these agreements or enter into additional collaboration agreements or if our existing collaborations are terminated, our revenues may decrease. Acquisitions of our collaborators can be disruptive
Our cash flows are likely to differ from our reported revenues
Our revenues may also depend on milestone payments based on achievements by our third-party collaborators. Failure of such collaborators to attain such milestones would result in our not receiving additional revenues
Our business strategy includes the entry into additional collaborative agreements. We may not be able to enter into additional collaborative agreements or may not be able to negotiate commercially acceptable terms for these agreements
We will require and may have difficulty raising needed capital in the future
AVAILABLE TO ACCREDITED INVESTORS ONLY AS DEFINED UNDER RULE 501 OF REGULATION D OF THE SECURITIES ACT OF 1933 (the "ACT".) OFFERING IS MADE PURSUANT TO THE EXEMPTION UNDER RULE 506© OF THE ACT. THE INVESTMENT DESCRIBED IN THIS DOCUMENT HAS NOT BEEN REVIEWED, APPROVED, ENDORSED OR RECOMMENDED BY MANAHATTAN STREET CAPITAL OR ANY OF ITS AFFILIATES OR REPRESENTATIVES (COLLECTIVELY, "MSC"). MSC GIVES NO WARRANTY OR RECOMMENDATION, EXPRESS OR IMPLIED, AS TO SUCH INVESTMENT, INCLUDING (WITHOUT LIMITATION) THE SUITABILITY, RISKS OR POTENTIAL BENEFITS THEREOF. NEITHER JAMES SEGERMARK NOR INSITU BIOLOGICS, INC. IS IN ANY WAY AFFILIATED WITH MSC. EACH INVESTOR WHO ELECTS TO INVEST IN INSITU BIOLOGICS, INC. DOES SO ENTIRELY AT SUCH INVESTOR'S OWN RISK, AND BY MAKING SUCH INVESTMENT, SUCH INVESTOR ACKNOWLEDGES AND AGREES THAT MSC SHALL HAVE NO LIABILITY WHATSOEVER, AND SUCH INVESTOR WAIVES ANY AND ALL RIGHTS AND CLAIM AGAINST MSC, FOR LOSSES, DAMAGES OR OTHER CLAIMS THAT MAY ARISE FROM SUCH INVESTMENT (INCLUDING, WITHOUT LIMITATION, BASED ON ANY ALLEGED MISREPRESENTATION, NEGLIGENCE OR WILLFUL MISCONDUCT OF JAMES SEGERMARK OR INSITU BIOLOGICS, INC., OR ANY AGENT OR REPRESENTATIVE THEREOF.