You are here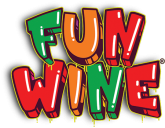 Why should i

invest in Fun wine?

Fun Wine is a Rising Star in ready-to-drink, low alcohol, low calorie drinks

We have 120,000 cases accumulated in inventory for sale and immediate delivery in the US

Fun Wine is disruptive with its unique, eye-catching, pop graffiti bottle art

We have distribution in 44 US states and expect to be in all 50 states in 2022

Fun Wine appeals to health-conscious consumers with its 5.5% alcohol by volume and only 59 calories for a 5 oz. pour

We are growing across major global markets - in Asia, Latin America, and Europe

Fun Wine will soon be launching a 1.5-litre magnum positioned as the "Alternative to Champagne"

We have national and international sales teams ready to execute on growth targets

Fun Wine prices are affordable and below customer perceived value

We have a broad marketing, social media and PR strategy in place

Fun Wine is manufactured by the largest wine company in the EU, # 4 worldwide, with production capacity scalable for exponential growth

We have a Senior Executive Team, Nominee Board Members and Advisory Board Members with broad alcohol and wine industry experience
Globally, Ready-to-Drink volumes have been growing faster than any other major drinks category since 2018 and is expected to significantly outperform the wider beverage alcohol market thru 2025. The US is leading Ready-to-Drink expansion opportunities with over 60% of global volume.
Ready-to-Drink has blurred the line between beer, wine, & spirits – creating its own category. With FLAVOR as the top contributor to premium image and purchase consideration of RTDs. Fun Wine goes way beyond flavored wine. Independent consumer research saw 46% of consumers recognize Fun Wine as a Ready to Drink (RTD) Cocktail.
This isn't the wine you know, we're a wine cocktail, a US segment growing at high double digits rates. In fact, year to date, wine cocktails are driving 100% of the wine category growth.
We're feeling that growth when we speak to our retailers; Fun Wine sells 1.5x faster than the average wine nationally.
All this deliver Fun Wine into a sweet spot consumers deserve and demand; More Flavor, Any Occasion.
8%
Global Market Share
of ready-to-drink by 2025
Fun Wine Sells
1.5x


faster than the average
wine nationally
The Fun Wine Company, INC.

Global
Beverage
Company
COMMON STOCK OFFERING
2,500,000 Shares at $4.00 a Share
Invest in a rising star


In global beverage

For
Accredited
Persons

2.5mm
Shares at
$4 a Share

Joe Peleg, our Founder & CEO, is a career professional and innovator in the world of Food & Beverage, with a long history of anticipating future consumer trends. Joe was the first to introduce wine in 250 ml slim cans imported from France, years before wine in cans became popular. But Joe did not see a future with wine in cans. He dreamed of the day he would create refreshing, everyday wine drinks that would be fun for people all over the world.
Joe's desire to create fun wine drinks led him to develop disruptive wine cocktails he appropriately dubbed FUN WINE® — a brand Joe believed would eliminate the pretense associated with vintage wine. Joe also recognized that there would be a growing call by health-conscious consumers for all-natural, 'Better for You' lower alcohol and lower calorie drinks.
Inspired by the hip vibe, art, music, and fashion of his surrounding hometown of Miami, Joe recruited MIGUEL PAREDES, renowned Official Artist of the 2012 Latin Grammys, as FUN WINE'S CHIEF CREATIVE DIRECTOR to create a new fashion in wine bottle design, with eye catching, eclectic, pop graffiti art.
And now, we have partnered with world-renowned musical artist and 6-time Grammy Award Winner CHRISTINA AGUILERA, FUN WINE'S CHIEF CULTURE OFFICER. Christina Aguilera loves FUN WINE (Strawberry Rose Moscato is her favorite) and has a significant stake in the future of the company.
Focused on a target market of Millennials, Gen Z and health-conscious consumers, the trio of Joe, Miguel and Christina are introducing to the world a new generation of delicious, ready-to-drink, low alcohol wine cocktails, with the most refreshing flavors. These all-natural, sparkling wine cocktails have 5.5% ABV and include Joe's latest innovation – Monk Fruit, a flavor enhancer and zero calorie, zero carb sweetener, enabling us to deliver FUN WINE cocktails with only 59 calories for a standard 5 oz. pour.
"As soon as I saw the bottle,
I was like 'Oh My God!' it popped,"
Christina Aguilera
Chief Culture Officer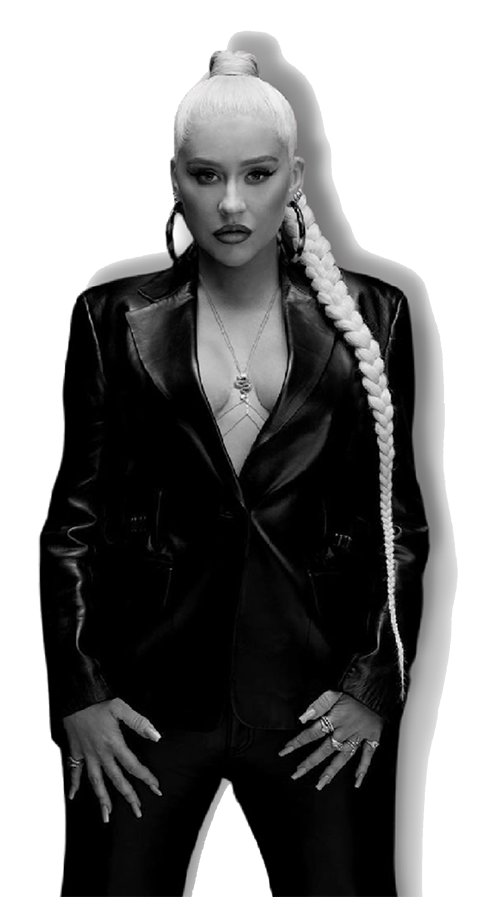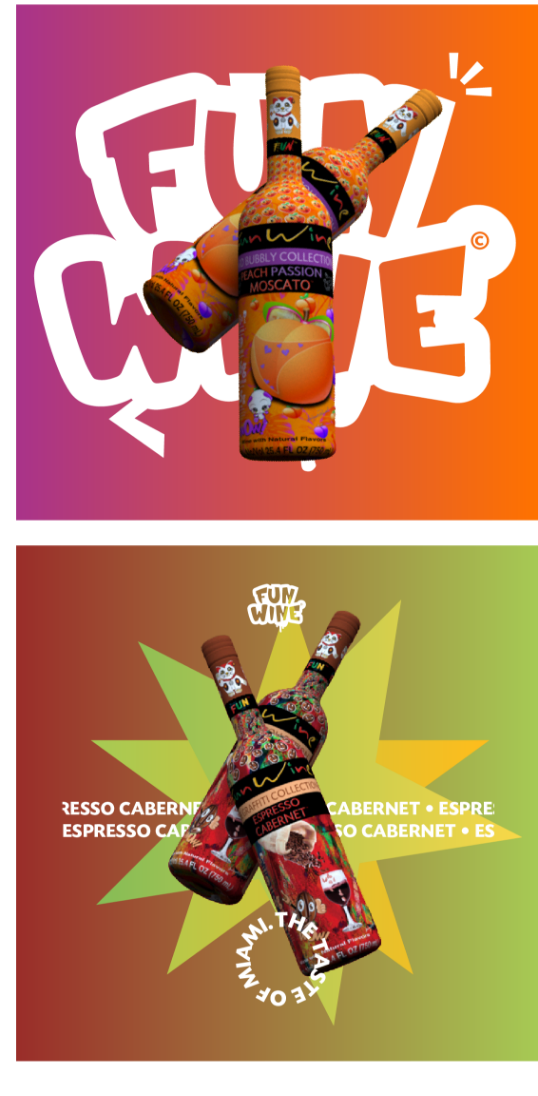 Fun Wine is a flavor-first, good-to-go, wine cocktail.

Miami born, In the pursuit of fun.
Raised in
the last year
44
states in 12 months
Ready to join the Fun Movement?
Come together with our community, invest in Fun Wine, and empower us to take the brand to the next level.
Imagine being part of the early days of a category-defining brand.
A brand built on the power of self-expression and one that ditches societal boxes, labels and barriers to replace them with community, creativity and courage.
Our strategic partner, RNDC, is the second largest distributor in the US. You can find our eye-catching bottles on the shelves in Walmart, Total Wine & More, HEB and many more.

The US alcoholic beverage distribution company, with more than $12B in annual sales, 13,000 employees, and No.25 on Forbes 2022 list of largest US private companies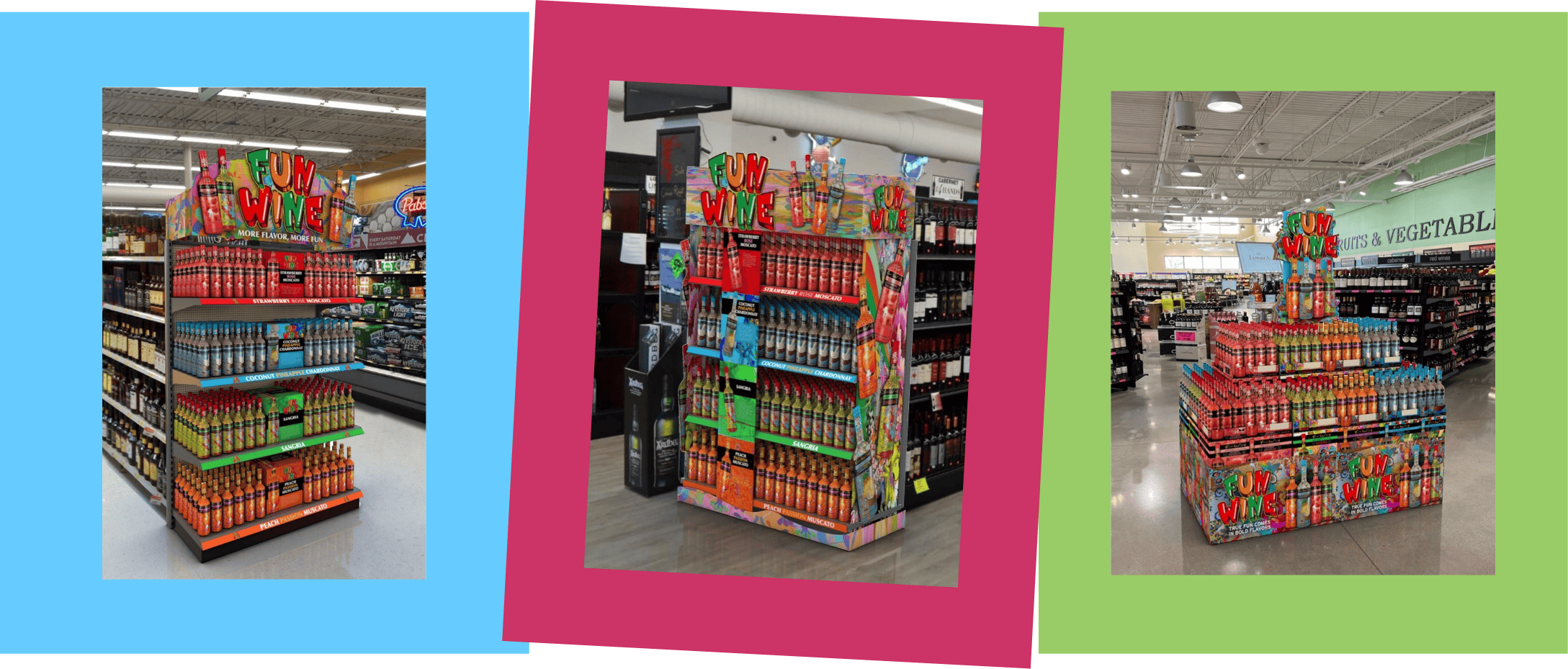 The Fun Wine
Manifesto…
We were born in Miami
high on creativity and courage
So, we made drinks the world didn't know it wanted – good-to-go, premium wine cocktails.
Every bottle bursts with personality. Each cap popped is a toast to the uniquities in you and me.
We pride ourselves in not fitting into any 'box' or 'category' because personality – and fun – can't and shouldn't be categorized.
We instigate individuality from bottle to community. Extend an open invite to the world to live life to the fullest.
We're Fun Wine. We've arrived to help you find your kind of fun.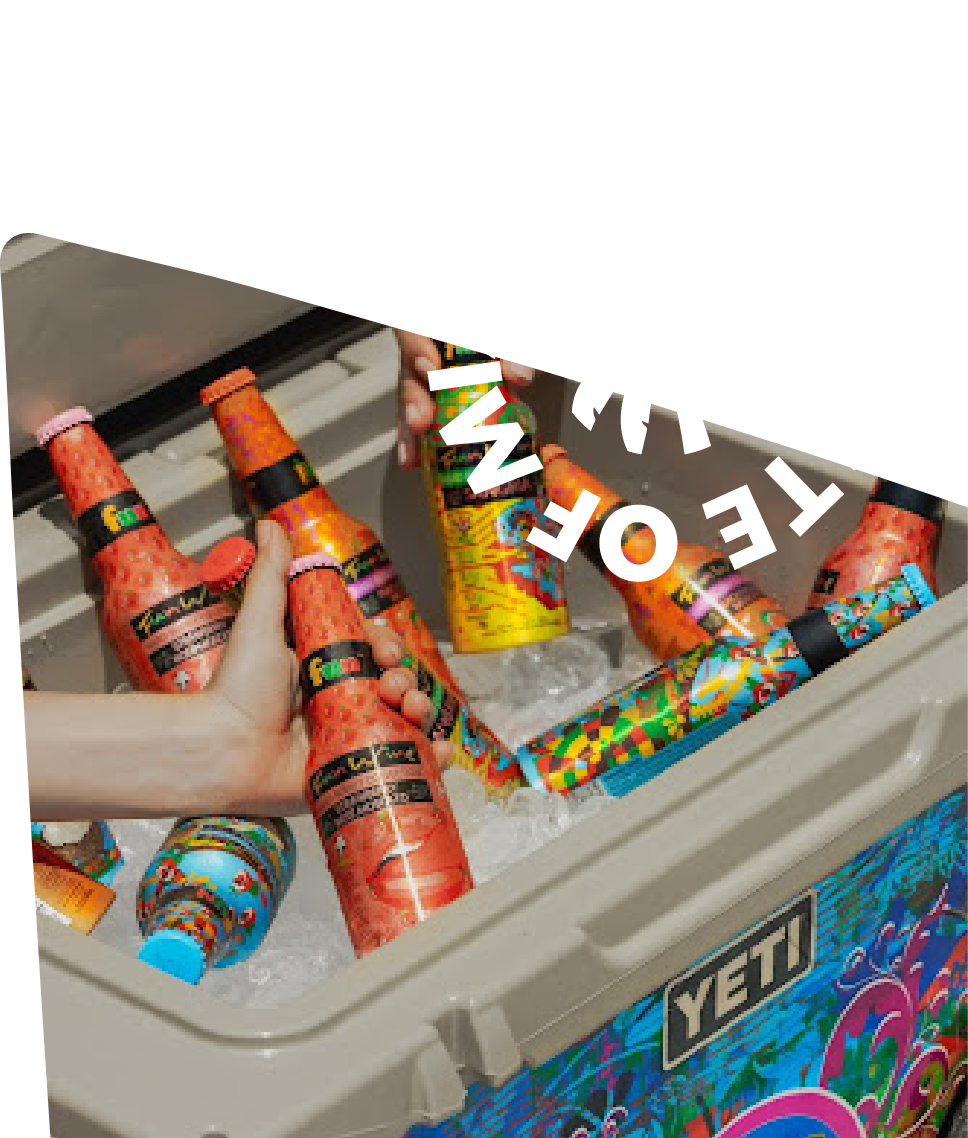 Our Product…
We've tossed out the rules of wine when creating cocktails our fans love. Our full range of flavors includes: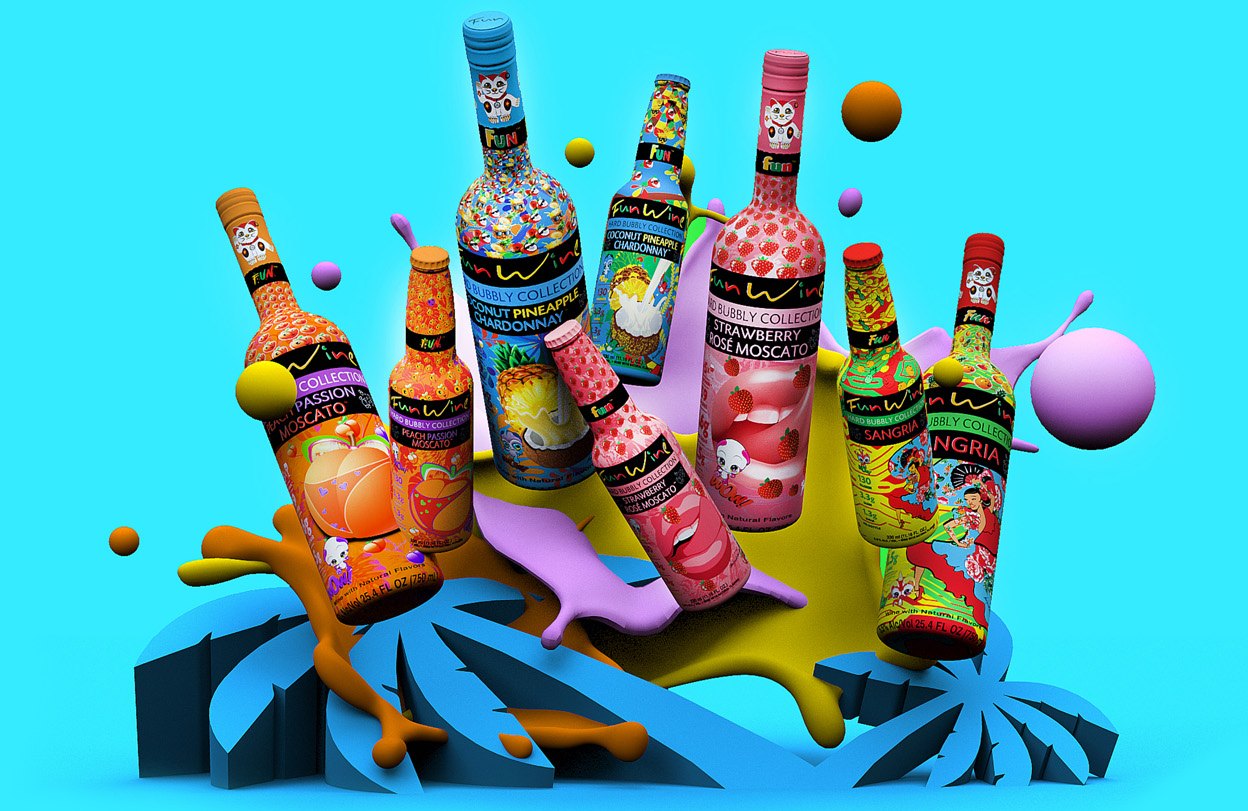 Coconut
Pineapple
Chardonnay
Café Graffiti
Collection
Cappuccino
Chardonnay
Espresso
Cabernet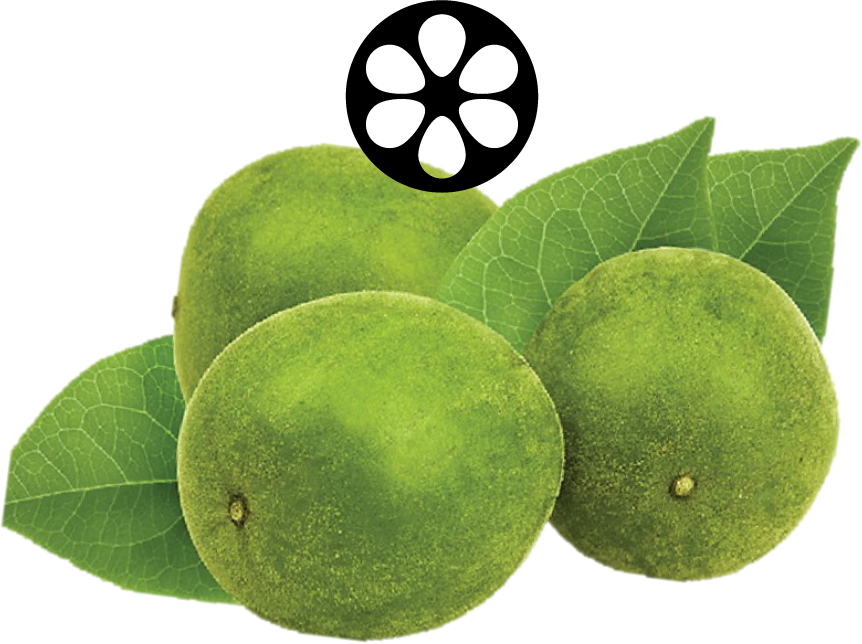 By using
monk fruit*
we were able to reduce the overall calories, carbs and sugar in our products, giving us:
PER 5oz POUR

PER 5oz POUR

ingredients and flavors

PER 5oz POUR
*Monk Fruit
a small round sacred fruit from the gourd family discovered in the remote highlands of Asia, it gets its pure sweet taste from antioxidants called mogrosides that have the closest flavor profile to sugar with no bitter aftertaste. Monk fruit has zero glycemic impact and zero calories.
All this combines to create a "tastes-amazing" wine cocktail ready for any occasion
who drinks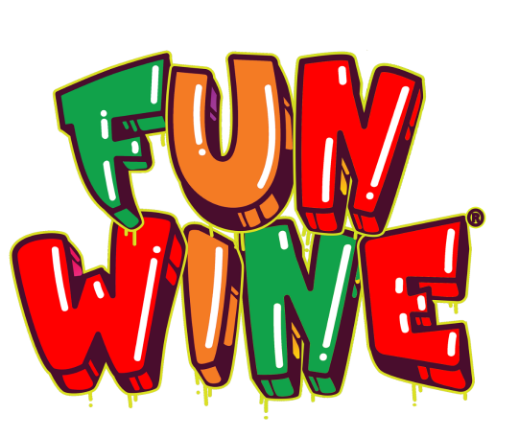 You just have to look at the vibrancy of the bottles and the flavor-packed drink inside to know that this cocktail is loved by all those who champion creativity and freedom. Those that are not just willing - but welcome - trying new things. Having a bit of fun and being themselves. When you add the high quality ingredients into the mix, Fun Wine becomes a product that also caters to those looking for accessible premiumness. The beauty of the brand is the way it plays across the total beverage alcohol space.

It's always a good time for Fun Wine,
just ask our 
followers on Instagram.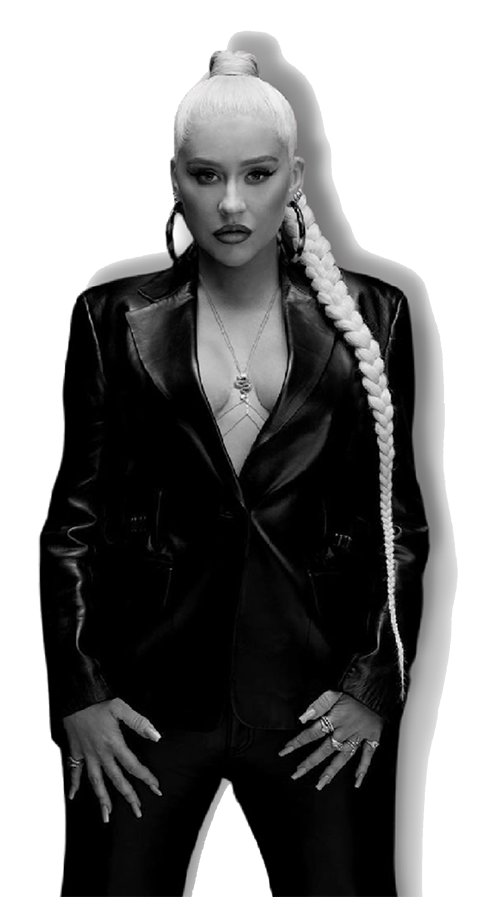 World Famous
Celebrity Partner
In June 2022 Fun Wine announced the appointment of music icon Christina Aguilera as our
Chief Culture Officer.
Grammy Award-winning singer-songwriter renowned globally for her powerful voice, fourth female artist to top the chart over three consecutive decades (1990s, 2000s, and 2010s) with a social following in excess of 60 million.
"For Aguilera, whose performing career has long been based on self-expression and bold choices, the partnership with Fun Wine is just another way she's taking charge of her entrepreneurial side as well.
- Rolling Stone
Our look
Like Christina says:
Fun Wine just 'pops'.
In retail stores where 'same-old' dominates, we've created a brand that confidently leaps off the shelf, reflecting the Fun flavors our fans love.
It's a look born from our Chief Creative Director, Graffiti Artist Miguel Paredes.
Miguel grew up in Manhattan and attended the legendary Fiorello LaGuardia High School of Music & Art. Influenced by the likes of Andy Warhol and Keith Haring, Miguel adopted the name Mist and put his own unmistakable stamp on graffiti and street art.
Miguel made our unique vision come to life with our eye-catching bottles, Instagramable conversation starters wherever they go.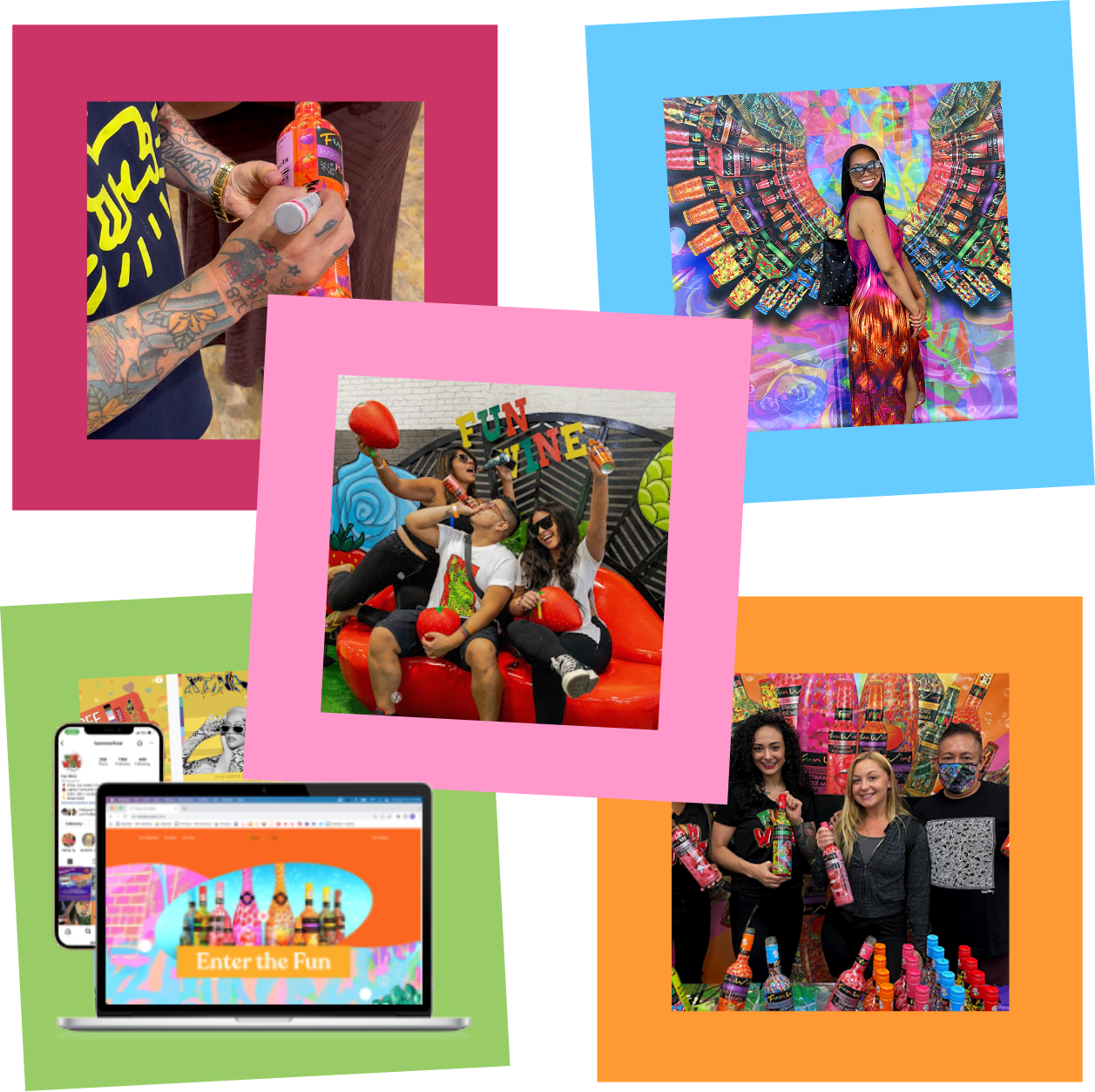 A Proven 360
Marketing
Approach
We know how to make a splash.
Your investment will help us turbo-charge our marketing machine and take all aspects of our outreach to new heights:
Social and Digital
PR and Influencer programs
Events
E-commerce
Retail Activation
Sampling programs
Nearly 50% of consumers
recognized Fun Wine
as an RTD Cocktail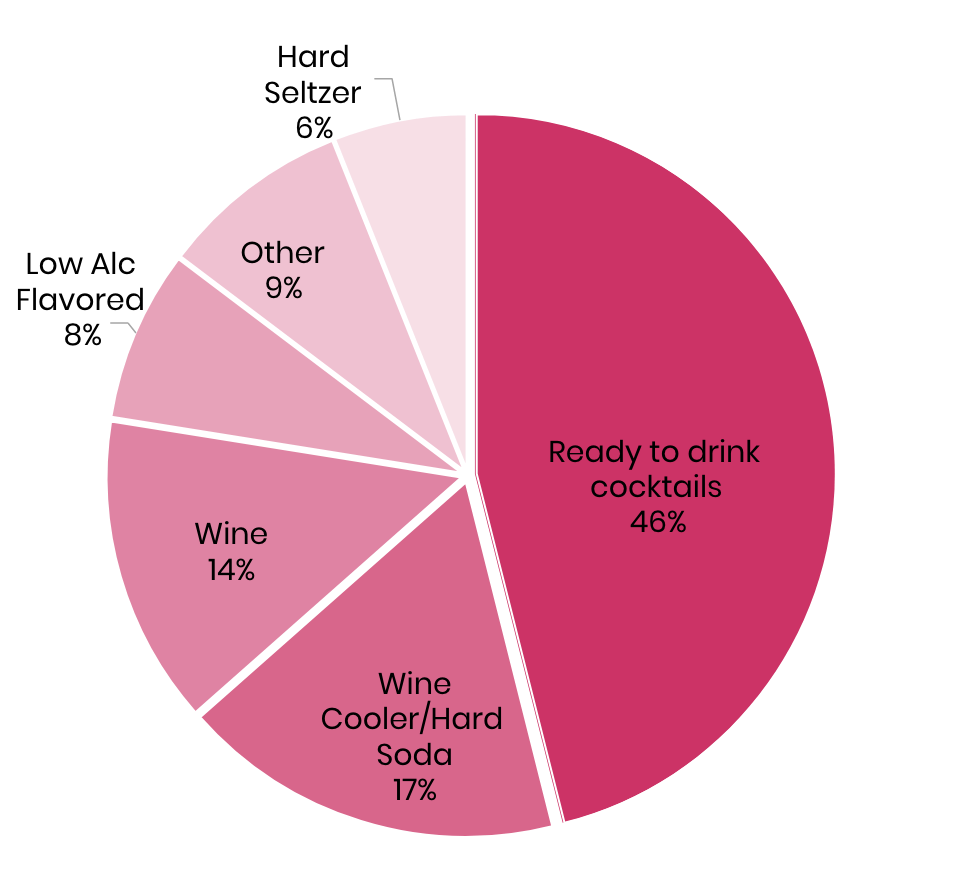 Wine Cocktails are one of the fastest
growing segments in alcohol +33% in
2022 / #5 wine segment by 2025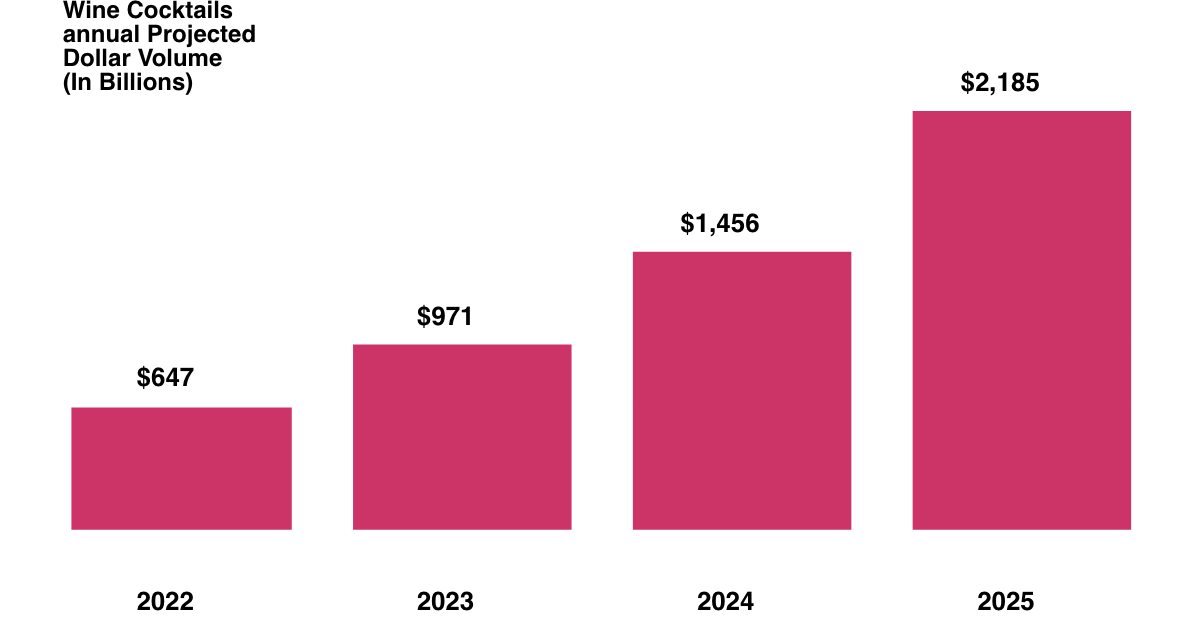 The Future
of Fun Wine
Expansion
We've nailed our go-to market strategy and our domestic distributors have unlocked 44 states for us so far.
Your investment will power the next three years of growth.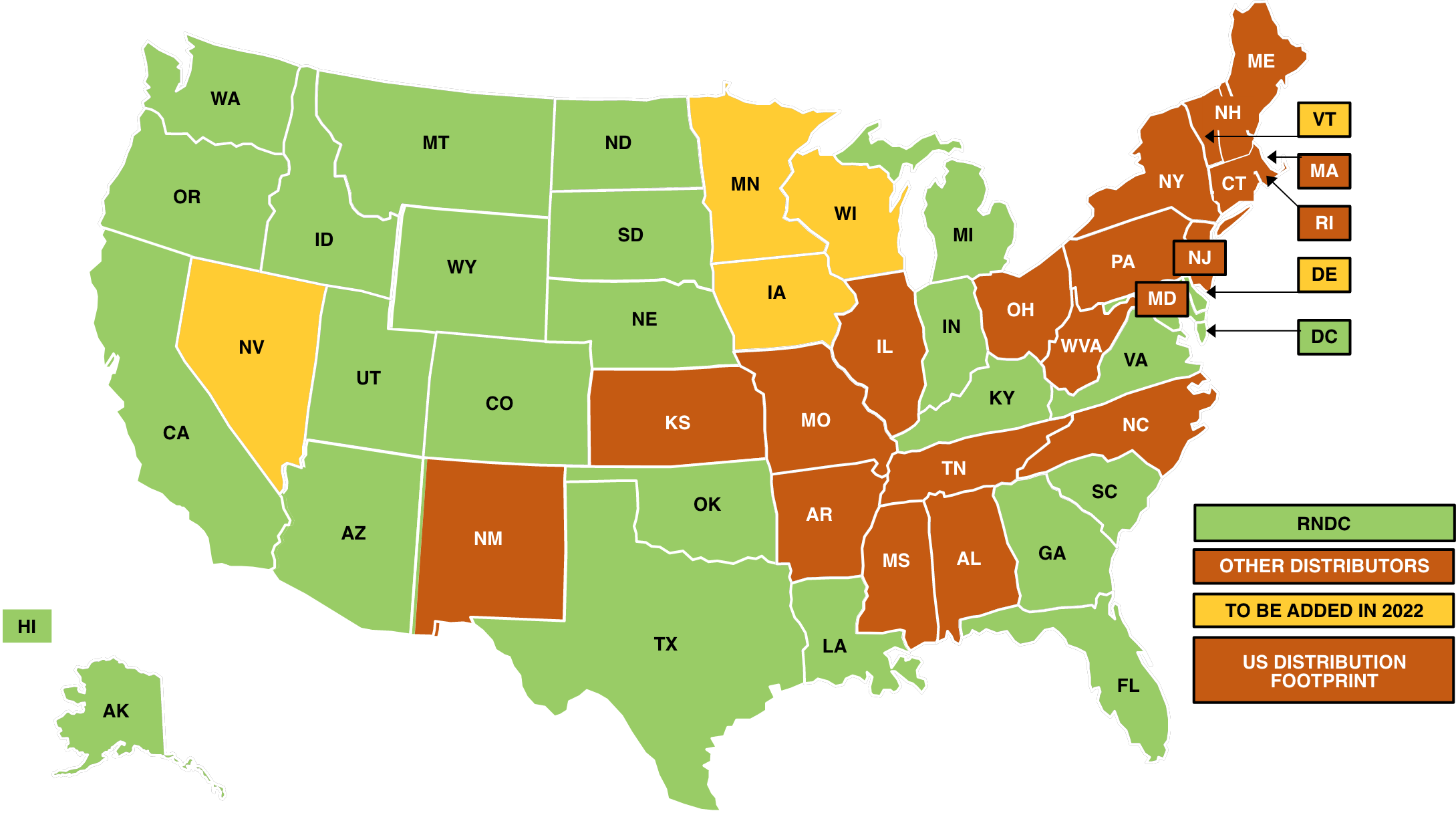 North America
Growing from 44 currently to 50 states by end of 2022
United States
International Expansion
Hitting 12 markets including India, China, and Mexico.
India
China
South Korea
Bulgaria
Ukraine
Puerto Rico
Costa Rica
Dominican Republic
Mexico
Colombia
Guatemala
El Salvador
Global Takeover
Eventually taking our total reach to at least 30 markets including the UK, Japan, and Brazil.
Canada
EU and UK
Japan
Phillippines
Taiwan
Vietnam
Thailand
Brazil
Peru
Panama
Carribbean
Greece
Dubai
Nigeria
South Africa
Ethiopia
Kenya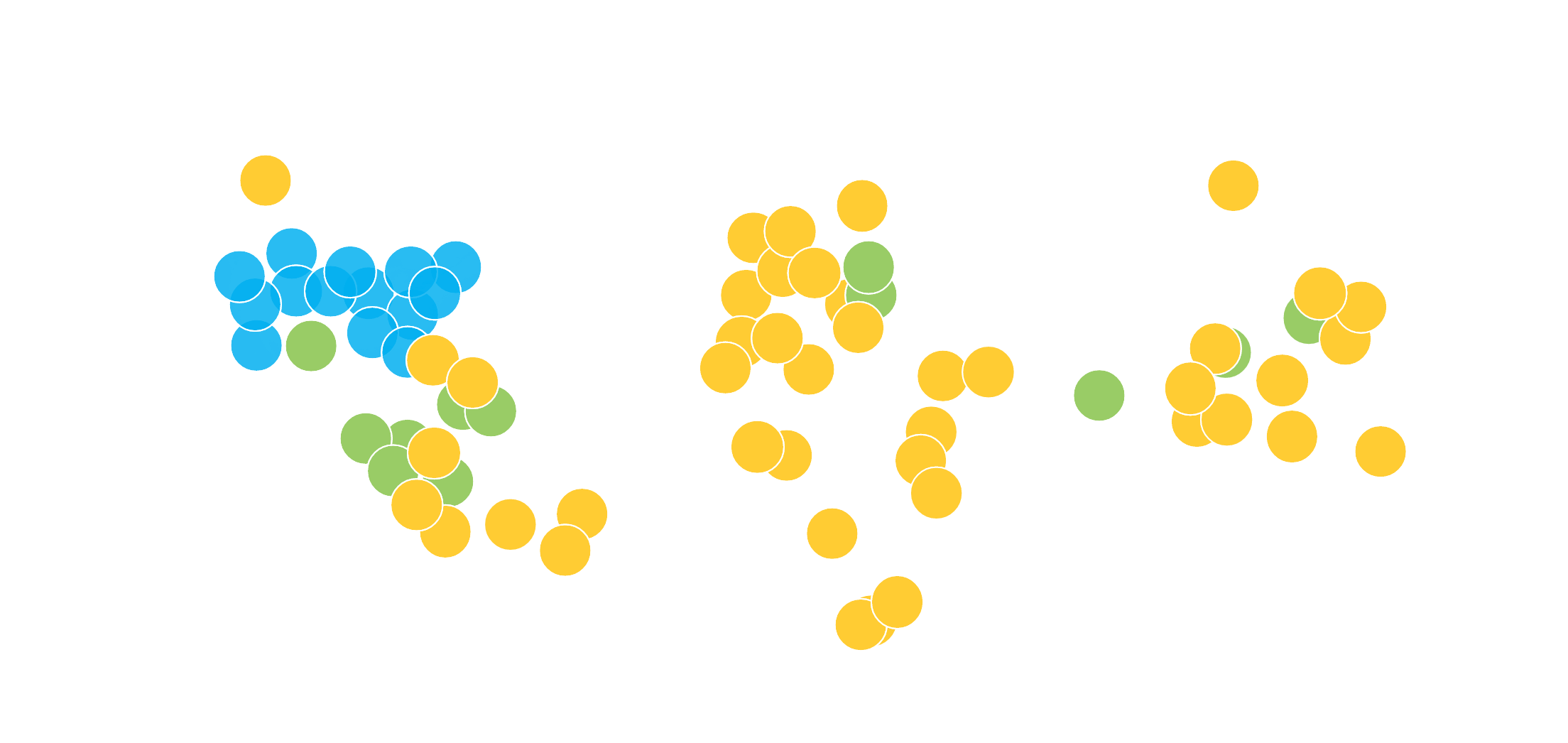 New
innovation

Hard Bubbly Collection Magnum Bottles
Big celebrations call for big bottles and our new 1.5L Magnum format, launching in 2023, will take the Fun to new high-energy occasions.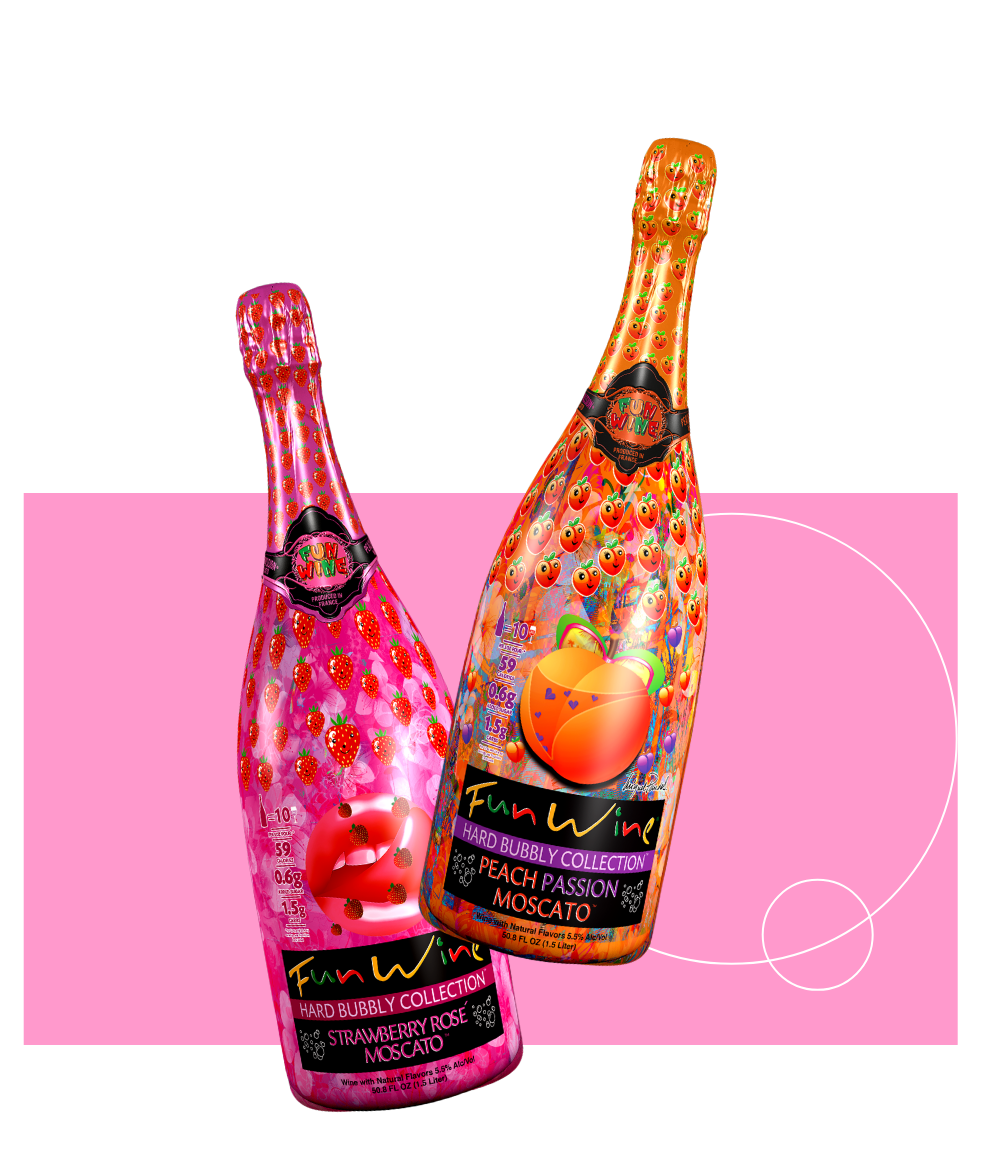 Fun Wine
Zero Alcohol
Fun Wine is already riding the wave of low alcohol, in 2023 we'll be ready to enter the zero alcohol party, with a 0% range of our core flavors.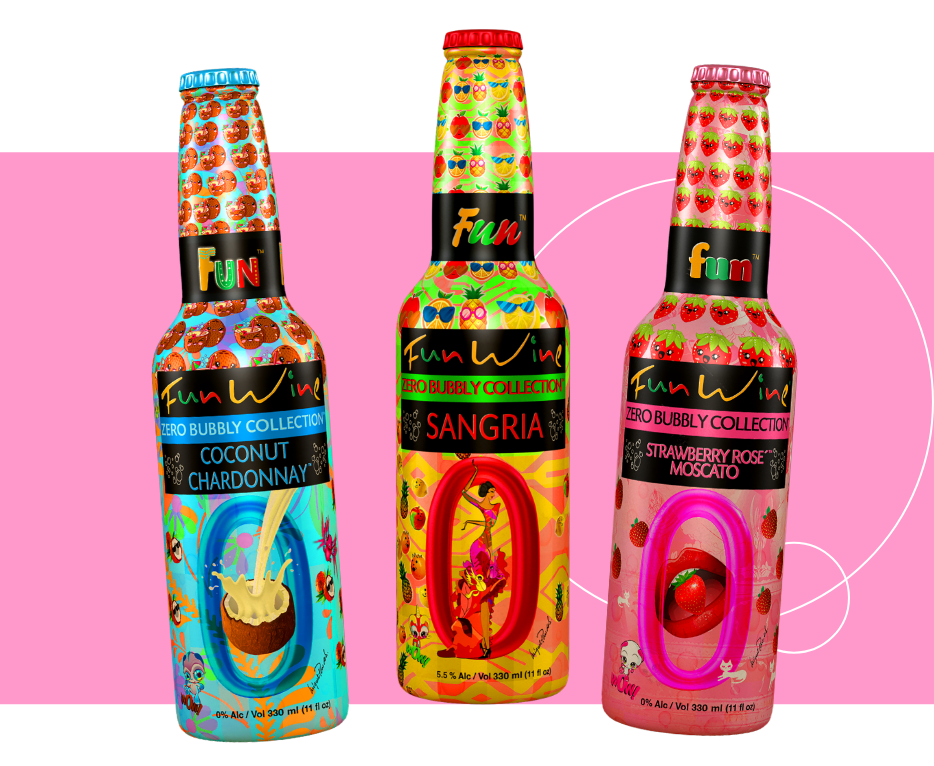 Our


Founders

We like to have fun, but believe us when we say this is a company backed by some of the most serious minds in drinks globally.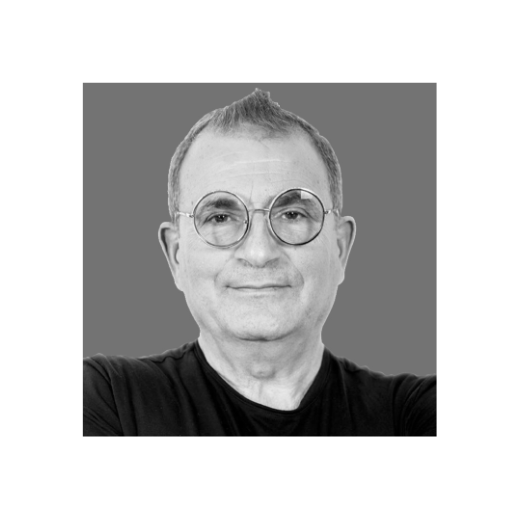 Joe Peleg

Founder and CEO
As an international food and beverage industry leader for decades, Mr. Peleg developed the Fun Wine brand and the concept of making it a Better-for-You, low alcohol, low calorie, monk fruit-based wine product for the general population at affordable prices.
Mr. Peleg previously owned and operated large catering, franchise, and restaurant operations and was a food and beverage advisor to airlines, convention halls, and mega international events.
Mr. Peleg graduated from the University of Tel Aviv and attended an F&B management program at Cornell University.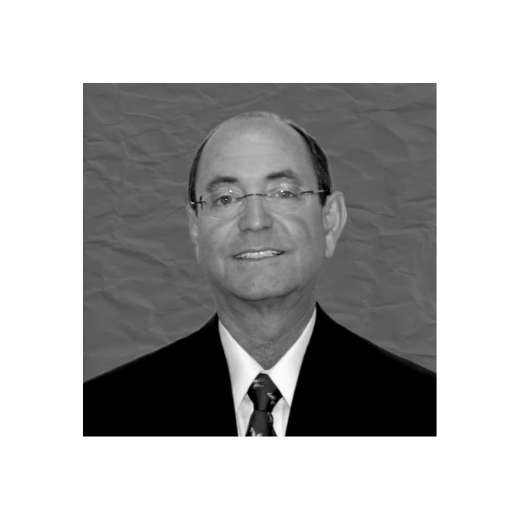 Joseph Bernstein
Co-Founder,
Executive Chairman,
and General Counsel
Joseph Bernstein is the Co-Founder, Executive Chairman, and General Counsel of the Company. Mr. Bernstein started his career as a tax lawyer with Cahill Gordon and later joined Rosenman Colin's international tax department. He subsequently formed Bernstein, Carter & Deyo, that specialized in foreign investments in the US. At the same time, he formed The New York Land Company with his brother to acquire and develop commercial real estate in New York City. Their over $1 billion in projects include the 50-story Americas Tower at 1177 Avenue of the Americas, The Crown Building at the intersection of Fifth Avenue and 57th Street, 40 Wall Street, Herald Center at One Herald Square, and the Monticello Raceway & Casino in Sullivan County, New York. Mr. Bernstein has been a director and CEO of two NASDAQ-listed companies and CFO of another. He holds an M.S. in Finance from UCLA Anderson School of Management, a J.D. from UC Davis School of Law, and an LL.M. in Taxation from the NYU Graduate School of Law. He is a member of the New York and California State Bars and has been admitted to practice before the United States Supreme Court, the United States Tax Court, and the United States District Courts for the Southern and Eastern Districts of New York.
FUN


Team

The Company has an International Advisory Board comprised of business leaders with experience in the beverage and alcohol industries, including: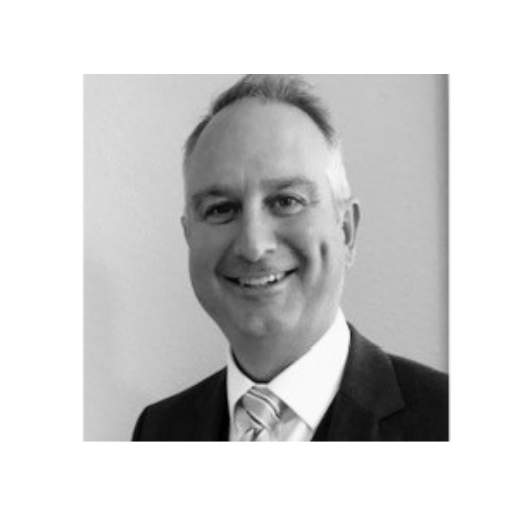 Todd

Anderson
Mr. Anderson has been President of the Company since January 2022.
From 2002-2019, Mr. Anderson worked at Mark Anthony Brands (White Claw. and Mike's Hard Lemonade.) in the US and Canada and more recently as Strategic Advisor and Chief Commercial officer at Lone River Beverage Company, where he helped guide the hard seltzer company through its sale to Diageo. He continued to work with Diageo until he joined the Company in January 2022. Mr. Anderson brings decades of experience in the RTD alcohol industry in both the USA and Canada and will lead our expansion program and sales and marketing efforts.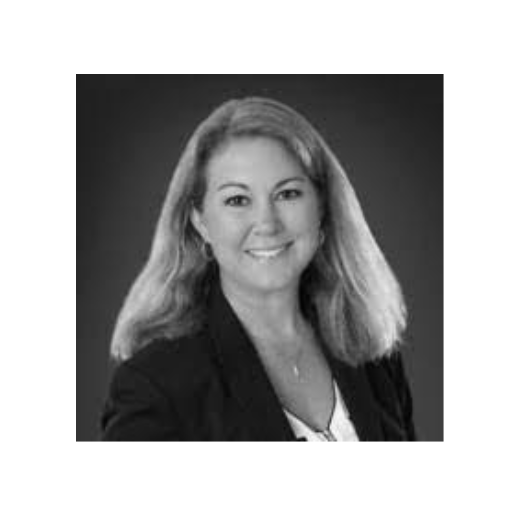 Adrienne

Anderson
Ms. Anderson is our Interim Chief Financial Officer.
Ms. Anderson is a CPA licensed in Florida and Illinois and possesses 20 years of experience in the field of auditing and handling all stages of an audit from planning to report issuance for private and public companies. She spent the last few years focused on PCAOB financial statement audits and reviews for SEC registrants as lead audit partner at D. Brooks and Associates, CPAs, in West Palm Beach, FL. She previously was a partner at WithumSmith + Brown, a large CPA firm. Ms. Anderson has a Bachelor of Science in Accounting from Eastern Illinois University.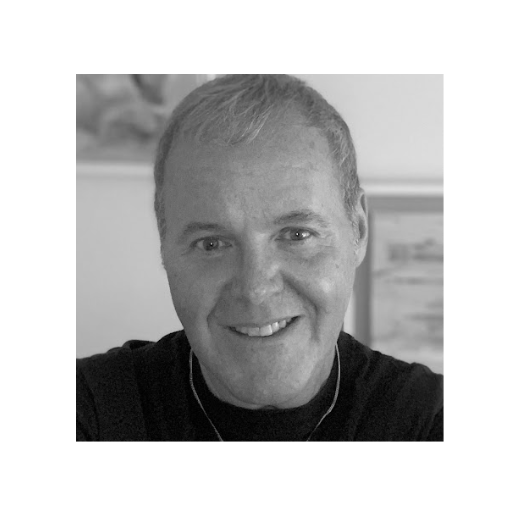 Fred

Hollamby-Jones
Mr. Hollamby-Jones is Managing Director of The Create group, Ltd., and serves as Fun Wine's Director of Product Development & Quality Control.
He previously served as Global Head of Drinks Development for the Mars Group and Head of Value-Added Innovation Streams for Lyons Tetley/Tat Global. At Unilever he served as Drinks Product & Process Development Manager. Mr. Hollamby-Jones is recognized as an expert in botanical extraction, factory efficiency and optimization, functional drink development production, drinks processing and quality control. He has designed/built drinks factories in Azerbaijan, Bhutan, Brazil, China, Finland, India, Ireland, Nigeria, UK, and West Africa. Mr. Hollamby-Jones holds degrees in Pure Applied (Industrial) and Analytical Chemistry with a major in Biochemistry. He is a Member of the Royal Society of Chemistry.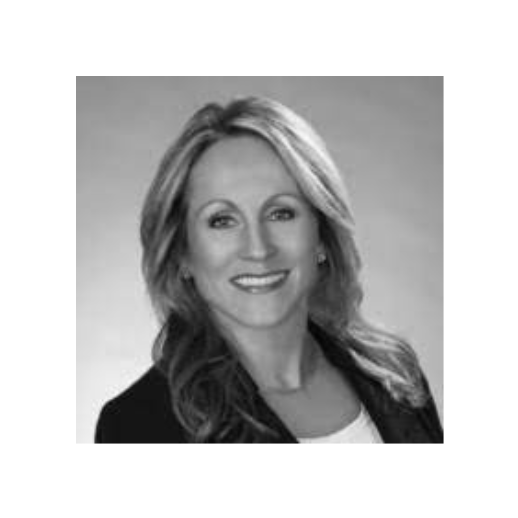 Cindy

Whitaker
Ms. Whitaker is Vice President - National Accounts and a veteran in National Key Account Development and Sales Management.
She most recently served at Pernod Ricard USA as National Chain Manager of Wine and Senior Manager, eCommerce National Accounts Sales Enablement and Strategy – Spirits & Wine. Previously, she was at MillerCoors as Chain Sales Manager, Central Region, and Chain Sales Manager, Walmart Team and before that National Trade Development Manager at Mark Anthony Brands, Inc. Cindy has a B.A. in Business Management from the University of Texas at Dallas.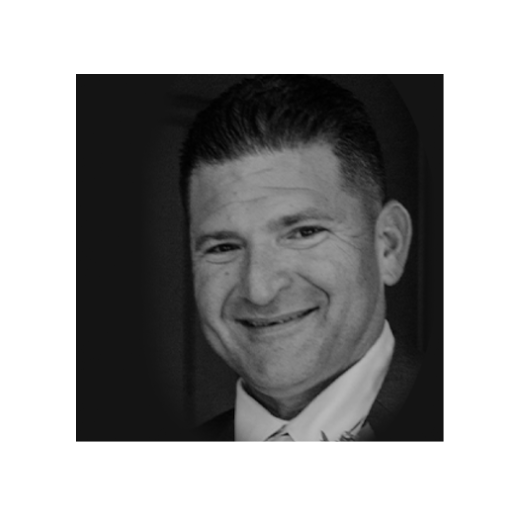 Chip

Rovello
Mr. Rovello is Founder & CEO of Black Apple Group, LLC, in which Richard Pascucci is also an owner.
Mr. Rovello serves as Senior Strategic and Analytics Advisor for the Company. He served for 12 years as National Accounts Director and Senior Director of Category Development and Business Insights for Pabst Brewing Company. He was previously Director of Category Management at Molson Coors. Black Apple is a consulting group that specializes in Strategy, Brand Marketing, Business Intelligence, Business Insights and Category Development. Mr. Rovello works closely with his partner, Richard Pascucci, who will be joining our Board of Directors.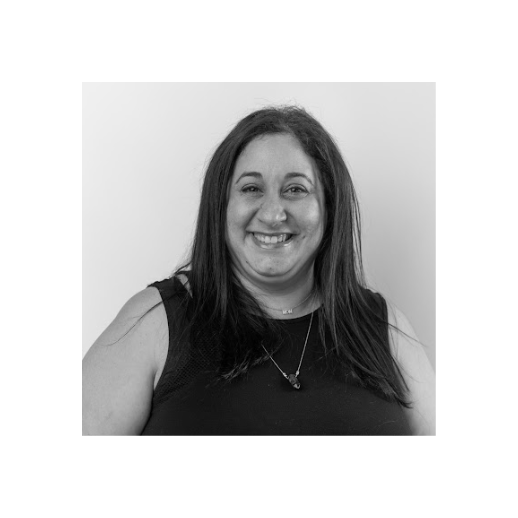 Sharon

Ayalon
Ms. Ayalon leads our international subsidiary, Fun Wine International LLC, which is working on new territorial distribution agreements. Formerly, she was a producer at 02 Media for a branded marketing show, "The Balancing Act" and was also involved in special design projects for Calvin Klein, Donna Karan, Michael Kors, John Varvatos and Riedel Wine glasses.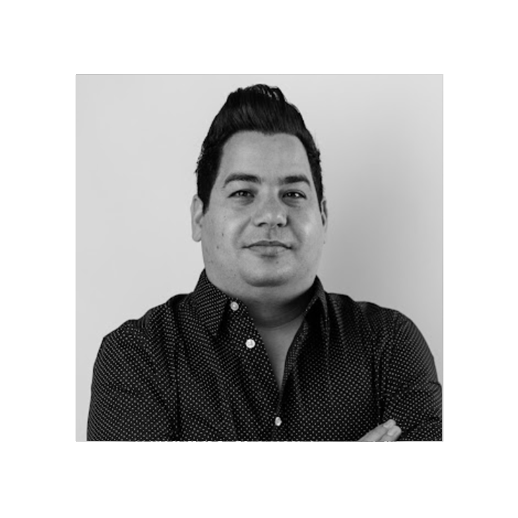 Erez

Haim
Mr. Haim is Vice President of Marketing.
Responsible for executing brand storytelling on a global scale across all digital and social channels. Formerly, he was the strategic leader for alcohol promotions for alcohol brands in Israel, where he managed on-premise promotions, sales, and marketing.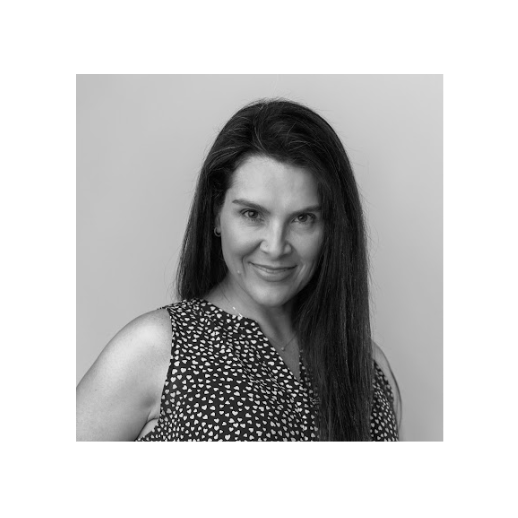 Carolina

Villalon
Ms. Villalon is Senior Marketing Strategist.
Originally from Chile, with studies in Marketing and Languages (English, Spanish, Portuguese), she has been with Fun Wine for more than four years, responsible for Social Channels such as Instagram, Facebook, and LinkedIn, influencer marketing, sweepstakes, and other marketing campaigns, as well as liaison for the development of Latin American markets.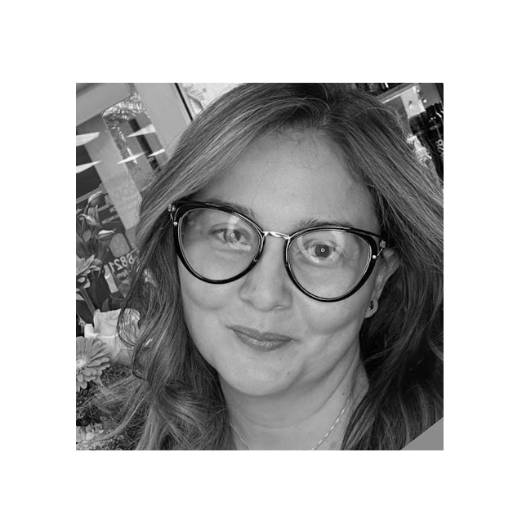 Legilla

Mejia
Ms. Mejia is our Chief Accounting Officer.
She holds a B.A.A. and was previously Comptroller and Finance Director for Plastec USA, Inc., working for four affiliated Miami-based companies with operations in the US, Canada, Mexico and Colombia. Before that, she was an Accountant Advisor and Finance Department Supervisor in Miami.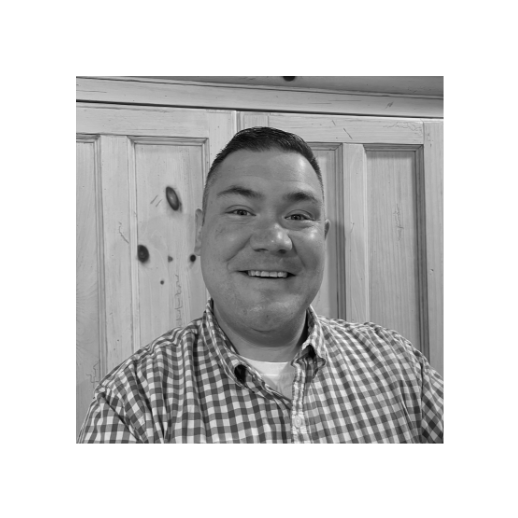 Benjamin

English
Mr. English is Regional Vice President, Northeastern States.
He was previously Northeast Market Manager for Vintage Wine Estates and Drink Design Company, as well as Strategy Implementation Manager for Remarkable Liquids and Sales Manager for Gasko & Meyer. His industry experience ranges from Strategic Brand Management and Vendor and Supplier Management to National Account Coordination and Sales Management. He has a B.S. In Business Administration from Post University. He is also a Certified Sommelier.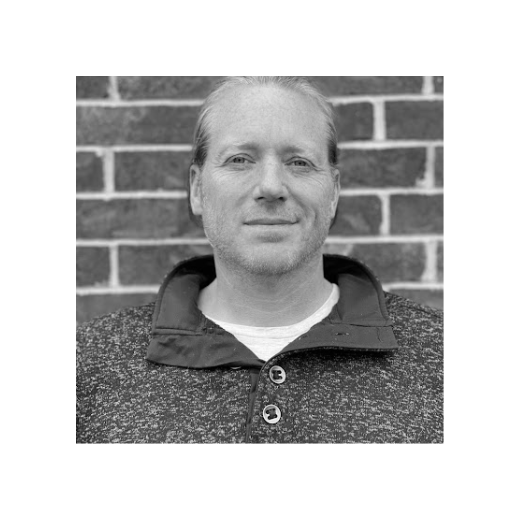 Chris

Reed
Mr. Reed is Regional Vice President, Midwest, and Southeast States.
He deals primarily with distributors and retailers. He was previously President, CEO and Chief Sales & Marketing Officer of Core Brewing & Distilling Company in Arkansas. Before that, he was an Area Sales Manager for Pabst Brewing Company in California and held positions as sales manager of other breweries and distributors.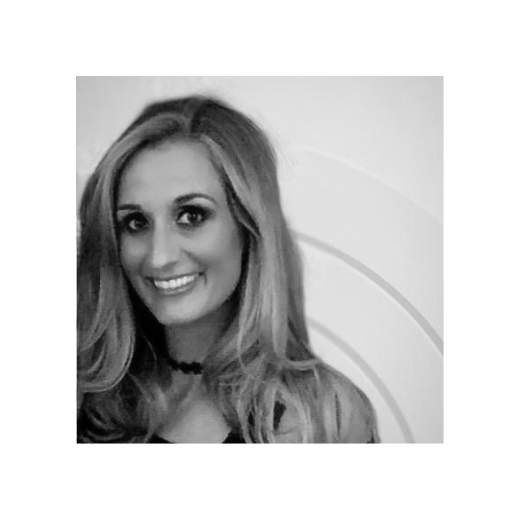 Kendy

Ferrel
Ms. Ferrel is Regional Vice President, Central States.
She has 15 years B2B sales experience of premium brands, multi-state territories, distributors, national accounts, key accounts, and specialty markets in the on- and off- premise channels. She was previously with RNDC, responsible for on-premise sales of Grey Goose, Ketel One, Chivas Regal, Jack Daniels, Corazon, Wild Turkey, Sky, Patron, and Bacardi. Ms. Ferrell has received multiple annual Top Regional Sales Manager Awards and holds a BBA degree in Marketing from Texas Tech University.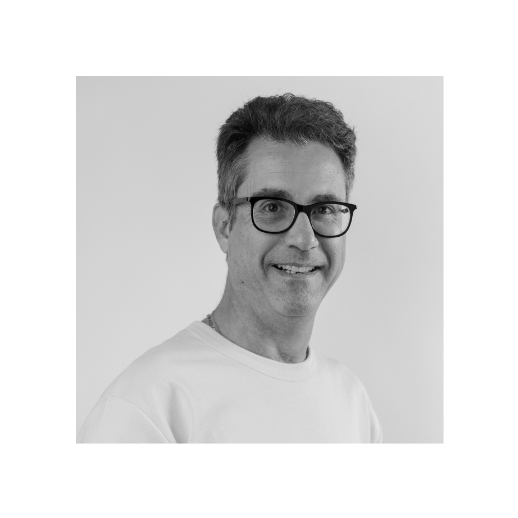 Eitan

Sharoni
Mr. Sharoni is Fun Wine's Logistics Manager. Mr. Sharoni joined the Company in April 2019. He served for 15 years in accounting and finance positions in Miami, including from 2011-2019 as Accounting Manager and Office Manager for a Miami company. Mr. Sharoni graduated with degrees in Marketing and International Business from the School of Business Administration, The College of Management in Tel-Aviv, Israel.
Marian

Heard
Ms. Heard has been on the Advisory Board of our parent company since 2014.
Ms. Heard is a former member of the board of directors of CVS-Caremark, Liberty Mutual Group, Sovereign Bank, Santander USA Holding, Fleet Bank and Blue Cross-Blue Shield of Massachusetts. Ms. Heard is a Trustee of the Dana Farber Cancer Institute and Founder and Chief 18 Executive Officer of the Points of Light Foundation. She is a former Chief Executive Officer of the United Way of Massachusetts Bay and New England, as well as former Chief Executive Officer of the Presidents' Summit for America's Future, in which Presidents Bush and Clinton served as Co-Chairs. Ms. Heard is the President and Chief Executive Officer of her own company specializing in brand enhancement strategies for Fortune 500 companies.
William

Deutsch
Mr. Deutsch has been on the Advisory Board of our parent company since 2014.
He is the Founder and Chairman of Deutsch Family Wine & Spirits, a Top Five US wine company and No. 1 wine importer in America, with two of America's top selling wine brands – Josh Estates . with 5 million cases and Yellow Tail . with 7 million cases, among many other renowned domestic and imported brands.
Mr. Deutsch founded the company in 1981 with only two employees and a vision of running a family-owned company that would import and market fine wines from family-owned producers around the world. Mr. Deutsch is a highly respected industry leader and has won many industry and community accolades, including Brandweek's Marketer of the Year.
Mel

Harris
Mr. Harris has been on the Advisory Board of our parent company since 2014.
He is a private investor and insurance industry leader with over 30 years in the insurance industry. He was formerly Chairman and Chief Executive Officer of International Insurance Group. In 1984, he founded Inter-American Group and later merged it into Alexander & Alexander, where he served as Vice Chairman. Mr. Harris previously served as Vice Chairman of Jardine Insurance Brokers of New York. He is currently Chairman and Chief Executive Officer of Preferred Employers Holdings and serves on philanthropic boards, including The United States Holocaust Memorial Museum in Washington, D.C., the Mount Sinai Medical Center in Miami, Florida, and the Miami Jewish Home and Hospital for the Aged. Mr. Harris is a Recipient of The Ellis Island Medal of Honor Award.
Brian

Sudano
Brian has been on the Advisory Board of our parent company since 2014.
Mr. Sudano is Managing Partner of Beverage Marketing Corporation and BMC Strategic Associates. Mr. Sudano's experience covers nearly the entire beverage industry, from energy drinks to wine, with special expertise in beverage alcohol by virtue of varied industry experience and broad range of projects. Mr. Sudano manages several major clients, providing on-going strategic and market advise, while leading projects in strategic planning, market entry analysis and planning, sales/distribution, business modeling, brand repositioning and international opportunity assessment. Mr. Sudano is regularly quoted in the leading global business publications, including The Wall Street Journal, The Financial Times, Forbes, and The Economist. He has spoken at many beverage industry events and is a contributing editor at Beverage World magazine.
Richard

Pascucci
Mr. Pascucci is a principal of Black Apple Group, LLC, and serves as Senior Strategic and Analytics Advisor to the Company.
He previously served as Chief Growth Officer and Vice President of Business Development at Pabst Brewing Company and National Director of Distribution Strategy for RED BULL. He was also Director of Key Accounts and Sales & Market Development Manager for Diageo and Guinness USA. As a highly accomplished executive with extensive experience in strategic planning, forecasting, brand management, national accounts and field sales, he incorporates analytics from marketing and sales, with broad industry knowledge, to deliver competitive solution-based insights.
Jordon

Ross
Mr. Ross is majority owner and CEO of Omniscient Financial, a company that finances heavy construction and automotive equipment. He currently serves on the board of the AFSLIC insurance company.
As an innovator and early leader in municipal financings, Mr. Ross rose to become Chairman of the American Bar Association Section for Municipal Government Leasing and later established a municipal leasing department as VP of Municipal Finance for Walter Heller and then for Oppenheimer & Company, Inc., before forming his own company, International Commercial Investment Corporation. Mr. Ross previously founded the dominant firm in the television advertising industry handling residual payments for broadcasting of television commercials and programming, reaching annual revenues of over $500 million. He has also served as Vice Chairman of Circle Fine Art, overseeing operations of the largest international retail art company in the world, and was instrumental in rehabilitating the home of the Jackie Gleason Classic and multiple PGA and LPGA tournaments as managing partner of Inverrary C.C.
International


Advisory Board

The Company has an International Advisory Board comprised of business leaders with experience in the beverage and alcohol industries, including:
Alberto

Gavazzi
Mr. Gavazzi spent 27 years of his career at Diageo and, at the time of his retirement in 2020, Mr. Gavazzi was President of Diageo for Latin America, Global Sales and Global Travel, and a 7-year Member of the Diageo Executive Committee FTSE Top 10 Group.
His international career has involved both developed and developing markets across General Management, Marketing, Sales, and Luxury, and he is deeply experienced in brand building, digital, e-commerce development, restructuring and delivering turnarounds. While at Diageo, he led Regions, Markets, Global Marketing and Global Sales teams, serving as Managing Director – Diageo West Latin America and Caribbean; Global Category Director – Whiskey, Gins and Reserve Brands; General Manager – Brazil, Paraguay, and Uruguay; Vice President Consumer Marketing – Chicago; and Marketing Director – Brazil at Diageo. Mr. Gavazzi is the Founder of private equity capital firm Urban Capital in Brazil, focusing on health and wellness, and an Advisor to Bain Capital, an international private equity firm.
Richard

Bellas
Mr. Bellas is a renowned expert in the beverage industry, having amassed over 30 years of experience at the world's three largest producers and marketers.
Mr. Bellas was formerly in various executive capacities with PepsiCo for over 20 years, where he presided over global operations, initially in procurement and packaging, then growing into Advertising & Media and business continuity planning. Prior to his career at PepsiCo, Mr. Bellas earned valuable industry experience while serving in various leadership positions in team management, maintenance, plant engineering and process technology at Coke NY, and before that at Proctor & Gamble. Mr. Bellas is currently Executive Vice President & Strategic Advisor for Icon International, a $1.7 billion media placement company. He is also a Strategy & Business Development Advisor to Mitr Phol Group, Asia's # 1 sugar company. Private Placement Memorandum
THE SECURITIES  OFFERED HEREBY HAVE NOT BEEN REGISTERED UNDER THE SECURITIES ACT OF 1933, AS AMENDED (THE "ACT"), OR ANY STATE SECURITIES OR BLUE SKY LAWS AND ARE BEING OFFERED AND SOLD IN RELIANCE ON EXEMPTIONS FROM THE REGISTRATION REQUIREMENTS OF THE ACT AND STATE SECURITIES OR BLUE SKY LAWS. ACCORDINGLY, THE SECURITIES CANNOT BE SOLD OR OTHERWISE TRANSFERRED EXCEPT IN COMPLIANCE WITH THE ACT.  IN ADDITION, THE SECURITIES CANNOT BE SOLD OR OTHERWISE TRANSFERRED EXCEPT IN COMPLIANCE WITH THE APPLICABLE STATE SECURITIES OR BLUE SKY LAWS. THE SECURITIES HAVE NOT BEEN APPROVED OR DISAPPROVED BY THE SEC, ANY STATE SECURITIES COMMISSION OR OTHER REGULATORY AUTHORITY, NOR HAVE ANY OF THE FOREGOING AUTHORITIES PASSED UPON THE MERITS OF THIS OFFERING OR THE ADEQUACY OR ACCURACY OF ANY OTHER MATERIALS OR INFORMATION MADE AVAILABLE TO SUBSCRIBER IN CONNECTION WITH THIS OFFERING. ANY REPRESENTATION TO THE CONTRARY IS UNLAWFUL.
THE SECURITIES MAY ONLY BE PURCHASED BY PERSONS WHO ARE "ACCREDITED INVESTORS" (AS THAT TERM IS DEFINED IN SECTION 501 OF REGULATION D PROMULGATED UNDER THE ACT).  
THE [OFFERING MATERIALS] MAY CONTAIN FORWARD-LOOKING STATEMENTS AND INFORMATION RELATING TO, AMONG OTHER THINGS, THE COMPANY, ITS BUSINESS PLAN AND STRATEGY, AND ITS INDUSTRY.  THESE FORWARD-LOOKING STATEMENTS ARE BASED ON THE BELIEFS OF, ASSUMPTIONS MADE BY, AND INFORMATION CURRENTLY AVAILABLE TO THE COMPANY'S MANAGEMENT.  WHEN USED IN THE OFFERING MATERIALS, THE WORDS "ESTIMATE," "PROJECT," "BELIEVE," "ANTICIPATE," "INTEND," "EXPECT" AND SIMILAR EXPRESSIONS ARE INTENDED TO IDENTIFY FORWARD-LOOKING STATEMENTS, WHICH CONSTITUTE FORWARD LOOKING STATEMENTS. THESE STATEMENTS REFLECT MANAGEMENT'S CURRENT VIEWS WITH RESPECT TO FUTURE EVENTS AND ARE SUBJECT TO RISKS AND UNCERTAINTIES THAT COULD CAUSE THE COMPANY'S ACTUAL RESULTS TO DIFFER MATERIALLY FROM THOSE CONTAINED IN THE FORWARD-LOOKING STATEMENTS.  INVESTORS ARE CAUTIONED NOT TO PLACE UNDUE RELIANCE ON THESE FORWARD-LOOKING STATEMENTS, WHICH SPEAK ONLY AS OF THE DATE ON WHICH THEY ARE MADE. THE COMPANY DOES NOT UNDERTAKE ANY OBLIGATION TO REVISE OR UPDATE THESE FORWARD-LOOKING STATEMENTS TO REFLECT EVENTS OR CIRCUMSTANCES AFTER SUCH DATE OR TO REFLECT THE OCCURRENCE OF UNANTICIPATED EVENTS.
active campaign