Say hello to our
Expert Team
Our multi-disciplinary team aims to provide you with opportunities that produce strong returns.
Meet the team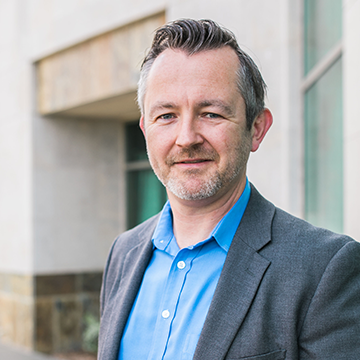 Matt Belcher
Managing Partner
Matt Belcher
Matt Belcher is a co founder and Managing Principal of CalTier Realty. He provides high-value advice, project direction, fund management, finance and deal-making services to project owners and stakeholders. His Real Estate experience covers projects and deals ranging from $1 Million to $1BN across the United States. Matt is engaged in many aspects of foreign direct investment (FDI), foreign trade and commerce both into and out of the US. He is a resource for any international individual, organization, family office or fund looking for well-structured deal flow within the United States.
He has over 20 years senior executive management experience across several continents covering deal structuring, M&A and sales/marketing performance while working with some of the largest companies in the world including BP, Shell, The International Olympic Committee, FT.com, Barclays Capital, Deutsche Bank, Virgin and many more globally.
Matt is a proud Englishman and supports his Rugby team anytime they play.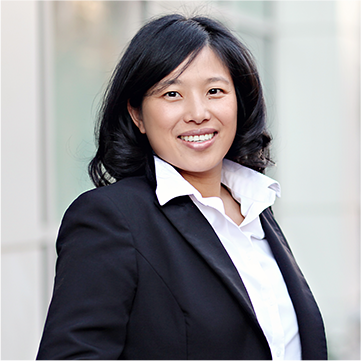 Stephanie Sy
Stephanie Sy is a Director of CalTier Realty and a Co-Founder/Attorney at Sy and Smith, PC.
She has years of experience in Immigration Law, including EB-5 Foreign Investments and E-2 Non-immigrant Investments. Stephanie has written legal articles for several publications and has spoken at many immigration seminars and events, such as San Diego's Elevate Real Estate Conference and the San Diego Global Investment Forum.
Stephanie received her J.D. from California Western School of Law in 2006 and her B.A. in Business Administration, with a focus on Business Economics, cum laude, from the University of Arizona.
She is a member of the American Immigration Lawyers Association (AILA) and the California State Bar. She was the former Chair of San Diego County Bar's Immigration Section. She has been named to Cambridge Who's Who for Executive Women. Stephanie is fluent in Tagalog and conversant in Fujian Chinese (Hokkien) and Mandarin Chinese.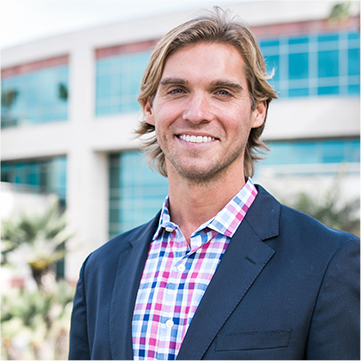 Travis Hook
Managing Partner
Travis Hook
Travis Hook is co founder and Managing Principal of CalTier Realty. Prior to co-founding CalTier Realty, Travis Hook worked as a residential and commercial agent in La Jolla, CA, specializing in 1031 Tax Deferred Exchange and international buyer representation. In addition he was co-founder of a management consulting company offering custom research, document creation, consulting and audit solutions to help domestic and international clients take advantage of the U.S. investment visa programs through real estate acquisition and development opportunities.
He received his Bachelors of Science from Baylor University and his MBA from Alliant International University, Marshall Goldsmith School of Management in San Diego, CA.
Parker Smith
Managing Partner
Parker Smith
Parker Smith is a Managing Principal at CalTier Realty and Co-Founder/Managing Attorney at Sy and Smith, PC.
He has years of experience in civil litigation and business transactions. Prior to Sy and Smith, Parker worked for one of the top U.S. defense consulting firms and managed his own legal practice.
He received his J.D. from Thomas Jefferson School of Law, his B.S. in Business Finance from Brigham Young University, and spent several years working in the banking industry. Parker is a member of the California State Bar and is also fluent in Spanish.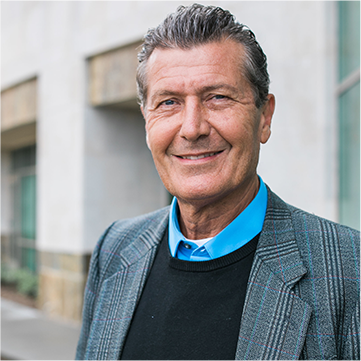 Rod Turner
Strategic Partner
Rod Turner
Rod Turner is the founder and CEO of Manhattan Street Capital, since April 2015. Rod was a senior executive at Symantec from Jan 1985 to March 1993 and has played a key role in building successful companies including Symantec/Norton (SYMC), Ashton-Tate (TATE), MicroPort and Knowledge Adventure. Rod co-founded Irvine Ventures in 1999.
Rod Turner's experience includes Senior Executive position for two IPOs to NASDAQ (Ashton-Tate, Symantec). He also built a successful VC firm and acted as an angel investor in Ask Jeeves, INFN, AMRS, eASIC, Bloom Energy..