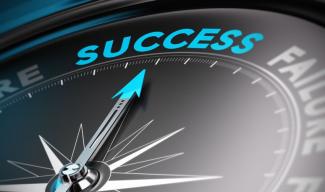 Genprex has developed Oncoprex, a unique medicine that is delivered to lung cancer cells using their custom nanoparticle with minimal side effects relative to other lung cancer drugs. The DNA string, when delivered to cancer cells, adjusts their cell signaling to trigger natural cell death instead of the rampant cell growth that is normal in tumors, and also stimulates the immune system to attack the tumors. Genprex is raising $6.5 mill at a pre-money valuation of $58.5 mill in their S-1 IPO with the intent to list on the NASDAQ. The Underwriter is Network1. Check the Offering and Prospectus. Genprex is paying us to host this offering. We will donate 50% of proceeds to the Bonnie J. Addario Lung Cancer Foundation.
Muscle Maker Grill is a leading healthy fast-casual restaurant brand that operates company-owned restaurants as well as being a franchise. The company provides healthier versions of mainstream-favorite dishes. Muscle Maker Grill provides more services than the norm, including catering, grab and go kiosks, and food trucks. The company grows in part by the acquisition of related chains. Raising $19.5 mill intent to list on the NYSE. Check out Muscle Maker Grill here.
Limited opportunity to invest in InSitu Biologics' AnestaGel™, a non-opioid pain relief drug based on technology created by scientists at the Cleveland Clinic.
22 US Patents Issued.
20 Bill market.
$4.80 and $4.90/share capacity already filled. Limited capacity at $5 then $5.20/share.
To invest; Make a reservation from the offering page, you will then receive a private invitation to invest from InSitu Biologics, in the sequence that your reservation was made.
Skydrop™ Smart Sprinkler Controller RegA+Audition(TM); a Cloud-based integrated interface that uses real-time, neighborhood-level weather data along with detailed zone settings, to dynamically adjust the duration and frequency of water cycles.
Radiant Pain Relief Centres RegA+Audition(TM); Successful Pain Treatment without Needles or Drugs; Safe, Consistently Effective Results.
Note that Manhattan Street Capital receives payments from companies that raise capital on our website. See our Fees here.
Rod Turner