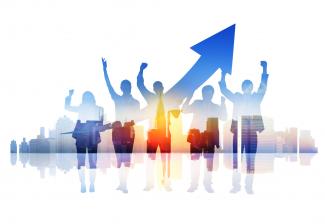 If you are in the San Diego area: You're invited to my seminar on July 24, "How to Succeed Raising Capital via a Regulation Compliant ICO/STO." I'll speak to all key aspects and answer questions from the audience. The cost is just $49. More Information and Book Your Seat
Opu Labs: Tokenizing Skincare Intelligence; Opu Labs has a mission: To improve how the global skincare industry exchanges data, information, and work in a way that benefits everybody involved. To enable this, Opu Labs is launching with their mobile skincare app and their sophisticated token-based ecosystem that will reward their users. Underpinning the ecosystem is the Opu Coin, an Ethereum based token.
The Opu Labs team are seasoned entrepreneurs. Their blockchain model is thoroughly thought out and their tokens will be delivered 14 days post offering. The Opu token offering is live to accredited investors now, accepting US$ and cryptocurrencies via SEC Reg D compliant offering. 
See the Manhattan Street Capital fees for this offering
Qmage: Bringing AR to Digital Images; Qmage takes a huge step forward in digital imagery that will transform the way images are viewed, experienced, and monetized. The patented Qmage technology allows any image to contain video, audio, text, e-commerce links & Augmented Reality. Qmage plans to follow this equity round with a regulation compliant ICO/STO, using blockchain technology for authenticating and enabling earned value from rich Qmages. 
Each image becomes a free-standing content store that can be shared and used easily. It's highly impressive!  Qmage's founder is Leigh Rothschild, a prolific inventor (Apple licensed from him) with a long history of successful ventures and IPOs. Live now. 
See the Manhattan Street Capital fees for this offering   
BitPlus: Ultra Low Energy Cost, High-Profit Cryptocurrency Mining; Mining Bitcoin and other cryptocurrencies is the new gold rush, and BitPlus is the new state-of-the-art shovel. The average US price per kilowatt hour is $0.21, while BitPlus' cost is only $0.03 – 1/7th the cost. BitPlus has raised $360k already in their current raise and is moving into their server facility in July. This has the capacity to scale to 4,000 crypto mining units, which makes profitable operations possible soon. 
The team has also locked in their first natural gas 500 kWh generator which enables BitPlus to harness low-cost energy and make cryptocurrency at very low cost. They look to be the lowest cost provider which is especially beneficial while the price of crypto is low. Live now.
See the Manhattan Street Capital fees for this offering   
IGF Oncology: Mayo Clinic Success with Lower Side Effects; IGF Oncology's lead drug has been tested in two patients with deadly blood cancer at the Mayo Clinic and was effective in both patients at the lowest dose level. The lead investigator physician at Mayo said he can't remember a cancer clinical trial where the results on the first two patients at the lowest dose were this good.
See the Manhattan Street Capital fees for this offering 
InSitu Biologics: Major Technology Advance & Market Potential; AnestaGel™ is a non-opioid pain relief drug based on technology created by scientists at the Cleveland Clinic. The technology behind AnestaGel is protected by more than 22 US patents. InSitu recently completed a very important pre-clinical study that finalized the AnestaGel formula that will be used in what is expected to be the final pre-clinical study that could lead to the Phase 1 Human Clinical Study. The payload of bupivacaine was maximized and yet remained well below toxic levels through the sustained release inherent to their technology.
The company has accepted reservations for more than $1.8 million of the $10 million intended offering with minimal marketing. InSitu Biologics is pleased to report that it believes it is nearing qualification from the SEC to begin converting reservations and selling new equity in its pending Reg A+ Offering. 
See the Manhattan Street Capital fees for this offering 
Check out  Manhattan Street Capital's latest offerings!
All the Best,
Rod Turner
Rod Turner is a seasoned serial entrepreneur. CEO of Manhattan Street Capital, he helps CEOs raise capital via IPOs, Regulation A+ and Compliant ICOs for Mid-Stage companies.
Manhattan Street Capital, 5694 Mission Center Rd, Suite 602-468, San Diego, CA 92108.
858 366 2585
Manhattan Street Capital (MSC) is not a law firm, valuation service, underwriter, broker-dealer or Title III crowdfunding portal and we do not engage in any activities requiring any such registration. We do not provide advice on investments. MSC does not structure transactions. Do not interpret any advice from MSC staff as a replacement for advice from service providers in these professions. Neither the US Securities and Exchange Commission (SEC) nor any state regulator or other regulatory body has passed upon the merits of or given its qualification of any securities discussed in this email, the terms of any potential offerings, or the accuracy or completeness of any offering materials. Companies TestingTheWaters™ on MSC are doing so to gauge market demand from potential investors for a possible offering under Tier II of Regulation A+. This email does not constitute an offer of, or the solicitation of an offer to buy or subscribe for, any securities. Further, no sales of securities will be made or commitment to purchase accepted until the SEC qualifies an offering statement and the relevant Issuer company obtains qualification from any other required governmental or regulatory agency. Information in this email about a potential investment is qualified by the full documents corresponding to the particular project/investment available at www.manhattanstreetcapital.com by selecting the appropriate company offering page. All information concerning a potential investment has been prepared by and is the sole responsibility of the company using the MSC platform. Neither MSC, nor its affiliates, make any representation or warranty, express or implied, as to the accuracy or completeness of this information, and nothing contained herein, including any forward-looking statements, estimates, projections and/or representations, shall be relied upon as a representation as to past or future performance. MSC is not giving endorsement, analysis or recommendations with respect to any potential investment. All investors should make their own determination of whether or not to make an investment, and should consult with their own legal, tax and financial advisors before investing. This communication is intended solely for the use of the individual(s) to whom it was intended to be addressed. Neither MSC, nor its affiliates, are responsible for any such redistribution or if it is used for any unintended purposes. Please regularly check our website Terms and Conditions as these Terms change often:https://www.manhattanstreetcapital.com/terms.