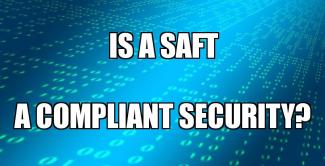 What is a SAFT?
A SAFT is a specialized type of Convertible Note in which investors invest capital with the intent that their money will be converted in the future into an investment in an STO Token. Convertible Notes have been used for years in Reg D transactions, and their derivative, called SAFE, is commonly used in online investing in equity transactions. It is also a specialized form of Convertible Notes.
At Manhattan Street Capital, we hear from some confused companies and think that a SAFT is an alternative to making a securities compliant ICO via Reg D or Reg A+. That is not the case. A SAFT should be used as the first step leading towards a future conversion into a Reg D security transaction. Theoretically, you could convert the SAFT into a Reg A+ or Reg CF, but we do not recommend this.
When planning a Security Token Offering, some companies want to have more time to develop their Token software. With the SAFT, those companies can borrow money from investors to promise that tokens will become available later when the platform is operational, and the token software is developed.
An essential aspect of being aware of about SAFTs;  the sale of a SAFT is not a "pre-sale." It is a sale of an investment contract which is itself security. But the SAFT as security has not been awarded an exemption by the SEC that would make for a regulation-compliant ICO. The way to benefit from the SEC's exemptions is to tie the SAFT to converting the loan into an SEC regulation-compliant security. Reg D is the best example. Don't make your SAFT a standalone. Standalone is a recipe for SEC action at a later time.
As a security, the SAFT must be sold in a manner that complies with securities laws. Often this means relying on the exemption provided by Rule 506 of Regulation D for sales to accredited investors. Public offerings, such as through a registered offering or an offering under Regulation A+, might prove problematic (and expensive). If a company is selling SAFTs, it likely has limited business operations in place, making a detailed disclosure unsuitable.
Using a SAFT when the terms of the future token are not defined can pose additional challenges. Section 12(g) of the Securities Exchange Act says that any company with 2,000 holders of equity securities, no more than 500 of which can be non-accredited investors, is required to become an Exchange Act reporting company (full quarterly S-1 level reporting and audits) unless an exemption from reporting exists. Regulation A+ provides conditional exemptions from Exchange Act reporting. When the SAFT is issued, if the intended token includes any rights traditionally associated with equity security, the SAFT itself may be considered equity security under Rule 3a11-1 of the Securities Exchange Act since it would be convertible into a security that provides the rights associated with equity. There are solutions to this dilemma, but they require effort to implement. Manhattan Street Capital can help how.
All of this is to point out that SAFTs are not fool-proof. Companies interested in SAFTs should still consult their own securities counsel to determine if a SAFT is a right way to go. Many companies may decide that sales of debt or convertible debt may be a better option if they require early-stage financing. Or that they are in a position to issue preferred stock or tokens without relying on selling SAFTs. Those questions must be resolved on a case-by-case basis for each company interested in pursuing a sale of tickets.
We recommend a convertible note instead of a SAFT.
Related Content:
ManhattanStreet-STO(TM) Program
Services that we provide for STOs
Cost guide for a Security Token Offering
Timeline Schedule for a Reg D STO  
DEC 04, 2017 BY ANDREW STEPHENSON
Edited by Rod Turner for this Blog post