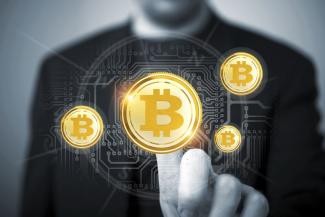 Manhattan Street Capital has added Digital Currency Investing using Bitcoin, Ether and other popular cryptocurrencies.
Now Bitcoin, Ether, etc. can be used to invest in US companies doing Regulation A+ offerings on Manhattan Street Capital. This is a significant development. Why? It gives US companies legitimate access to a very large international audience of cryptocurrency users. The Chinese middle class alone is more than 300 million people - China's population is one of the largest groups of cryptocurrency users. Regulation A+ and cryptocurrencies make a good combination, providing a viable way for investors worldwide to gain access to interesting US businesses, and enabling US companies to raise capital more efficiently than in the past.
Manhattan Street Capital now enables companies conducting conventional offerings to (at their option) accept cryptocurrency; for example Bitcoin or Ether, as payment for investment; this applies to conventional Reg A+ offerings and Reg D offerings. Most companies making traditional offerings will choose to convert the digital currency payments into US dollars immediately upon receipt to avoid digital currency price/value fluctuations. Digital currency payments are offered in addition to other payment methods such as check, ACH, and wire transfer.
For more information about cryptocurrency- investments, click here.
Rod Turner
Rod Turner is the founder and CEO of Manhattan Street Capital, the #1 Growth Capital marketplace for mature startups and mid sized companies to raise capital using Regulation A+. Turner has played a key role in building successful companies including Symantec/Norton (SYMC), Ashton Tate, MicroPort, Knowledge Adventure and more. He is an experienced investor who has built a Venture Capital business (Irvine Ventures) and has made angel and mezzanine investments in companies such as Bloom, Amyris (AMRS), Ask Jeeves and eASIC.
RodTurner@ManhattanStreetCapital.com
www.ManhattanStreetCapital.com
Manhattan Street Capital, 5694 Mission Center Rd, Suite 602-468, San Diego, CA 92108.