Use the Chapters list below to select the part of the video you want to watch.
Chapters:
Visit the IdentifySensors offering page to learn more.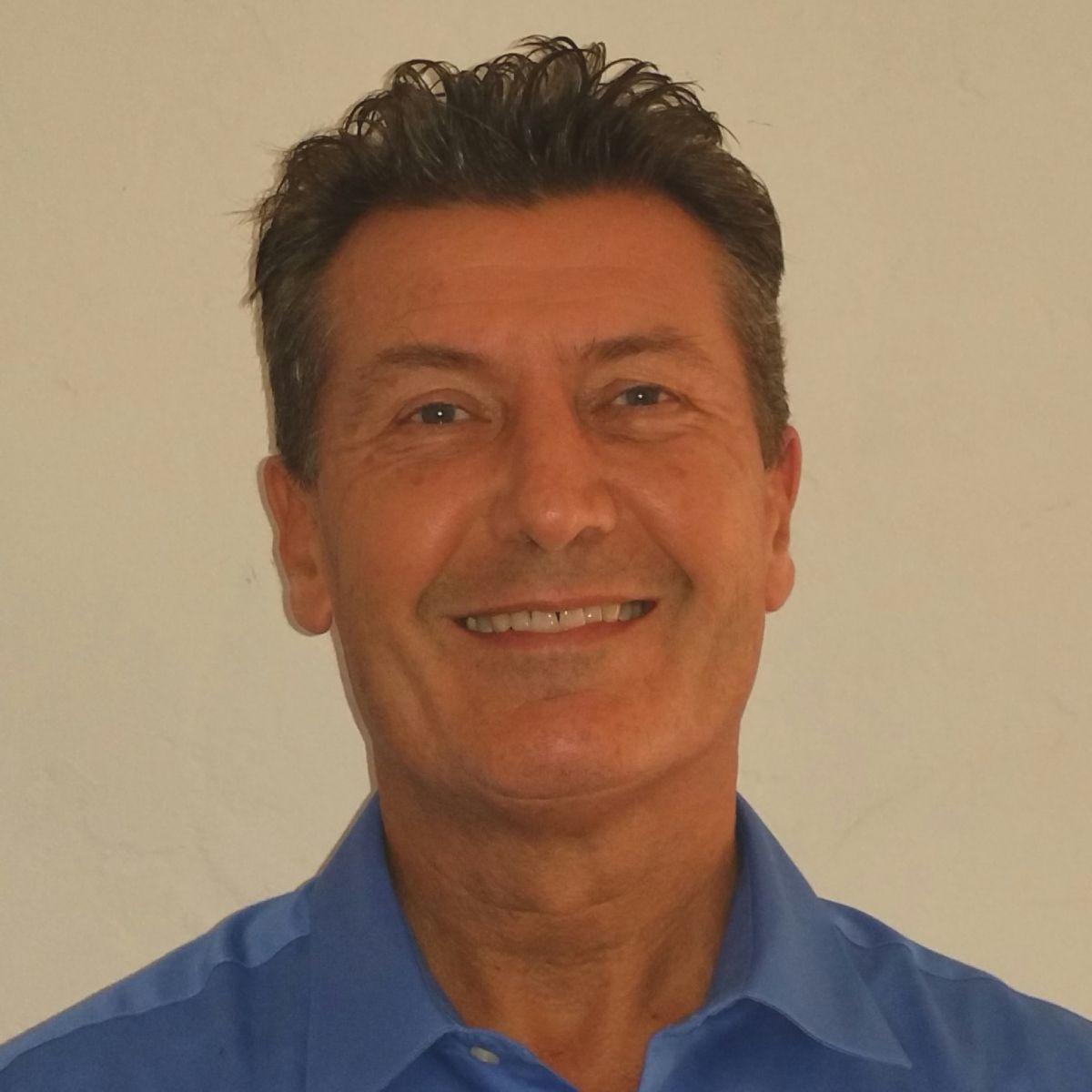 Rod Turner
Rod Turner is the founder and CEO of Manhattan Street Capital, the #1 Growth Capital marketplace for mature startups and mid-sized companies to raise capital using Regulation A+. Turner has played a key role in building successful companies including Symantec/Norton (SYMC), Ashton Tate, MicroPort, Knowledge Adventure and more. He is an experienced investor who has built a Venture Capital business (Irvine Ventures) and has made angel and mezzanine investments in companies such as Bloom, Amyris (AMRS), Ask Jeeves and eASIC.
AN OFFERING STATEMENT REGARDING THIS OFFERING HAS BEEN FILED WITH THE SEC. THE SEC HAS QUALIFIED THAT OFFERING STATEMENT, WHICH ONLY MEANS THAT THE COMPANY MAY MAKE SALES OF THE SECURITIES DESCRIBED BY THE OFFERING STATEMENT. IT DOES NOT MEAN THAT THE SEC HAS APPROVED, PASSED UPON THE MERITS OR PASSED UPON THE ACCURACY OR COMPLETENESS OF THE INFORMATION IN THE OFFERING STATEMENT. YOU MAY OBTAIN A COPY OF THE OFFERING CIRCULAR THAT IS PART OF THAT OFFERING STATEMENT FROM:
https://www.manhattanstreetcapital.com/offering-circular/25045
YOU SHOULD READ THE OFFERING CIRCULAR BEFORE MAKING ANY INVESTMENT.
THIS TEXT TRANSCRIPT HAS ERRORS IN IT THAT WERE CAUSED BY THE SPEECH TO TEXT CONVERSION SOFTWARE WE USED. DO NOT DEPEND ON THE TEXT TO BE ACCURATE. WATCH THE RELEVANT PARTS OF THE VIDEO TO MAKE SURE YOU ARE PROPERLY INFORMED. DO NOT DEPEND ON THIS TEXT TRANSCRIPTION TO BE ACCURATE OR REFLECTIVE OF THE STATEMENTS OR INTENT OF THE PRESENTERS. 
Speaker 1:
Well, thank you for joining us all today. Uh, we're here because of a very important issue regarding a pandemic. Uh, we know that there's a lot of information going out today, uh, through the television and radio and there's bit of it is confusing, but we're here today to dispel any confusion amongst testing. We believe that our check for COVID test is a very unique test because it is a self test, a truly self tests done within your home or on the go. And it's very inexpensive so that it can be done multiple times a day or multiple days a week, if so needed for your business or your school or your travel. So we're here today to answer some questions from everybody. Uh, we will describe the test where we are today with it. Dr. Sores is here by the way. I'm a medical doctor and, uh, Tommy sores is a PhD. So Tommy is here today to talk about the technical aspects of the task, and I will handle the, uh, all the other aspects of the test related to marketing production and how it works. Um, so Tommy want to introduce yourself there?
Speaker 2:
Sure. Thank you, Greg. And thank you rod for hosting us today. My name is Tommy soars. Uh, the whole mouthful is I am the assistant director of the Purdue Institute of inflammation, immunology, and infectious disease at Purdue university, where we are developing the sensors as specifically the check for COVID, uh, sensor today. Um, and we're crew, we've created this partnership with identify sensors, biologic, uh, to bring this technology to you. And we hope to be doing this in an accelerated pace, knowing that we're all dealing with this pandemic, and this can be a great solution. It's probably going to be a, a real solution for this pandemic. So thank you so much for having me.
Speaker 1:
Thank you, Tommy. Uh, one of the things that, uh, we've got a lot of questions about is, uh, how is this test really different from all the other so-called at-home tests and, uh, it's markedly different, it's radically different. And here's how the current at-home tests really aren't done at home. Current at-home tests are usually collect saliva in a tube, send that tube in to have an RTPCR test, which is the gold standard. Our test is unique because it's simply done by yourself on your unprepared saliva at your home or on the go for that matter. And it's done in a reader in the S the size of the Palm of your hand, and it's very inexpensive, so it can be done at home by herself. And it's an electronic test. It's not a chemical test, and Tommy will go in and explain to the difference between an electronic test and a chemical test, Tommy.
Speaker 2:
Yeah. So thank you, Greg. One important feature about this test is the speed at which we can detect the virus. Um, and the difference is that, um, as Greg mentioned, the saliva that you collect at home and you send to a lab, well, when you collect that saliva it's chock full of preservatives in that kit that you are sending to the lab. And so they have to deal with those preservatives. They have to deal with that saliva in steps to extract the genome of the virus and then conduct this RTPCR test, which involves chemicals that involves enzymes and reagents. And that's why it's so costly. And so time consuming, our test is based on nanotechnology techniques and this nanotechnology, what I really mean. It's a particular science that allows us to really peer down beyond the, the microscopic level, down into the deep molecular level and start seeing these molecules detecting these viruses.
Speaker 2:
And so our results would be very quickly within minutes, and you're going to get those results displayed, uh, on a smartphone device back to you. Uh, so you, as, as Dr Hummer mentioned, these tasks can be done really anywhere at home, uh, at, at school, at, at the airport, wherever you might be, wherever the, the test is available. If you have a smart device, uh, you should be able to, uh, and obviously the reader with the sensor, you should be able to, uh, see, see if you're infected or not. And the difference is that because we're not using any preservatives, we're not using any extra chemicals, we're able to reduce the price point. We're able to increase the, the, the speed and be able to deliver a product that is actually going to be more helpful than what's out there. If you think about how taking days to get your results back from these typical labs, um, rather than being able to see that result within minutes on your smartphone, while we'll be able to more accurately detect who's infected where these blasts of infections are occurring, uh, where the hotspots are and how we can mitigate those, uh, transmissions quicker and more accurate.
Speaker 1:
Thanks, Tommy. The second most prevalent question we get is, well, I've heard about these antigen tests, and I've heard about these paper towels. What are those? And how are you different from those? A paper test is like a quick pregnancy test. It's a chemical test, still relying on chemicals and other reagents. However, in that test, that test is testing for surface antigens of the capsule of the virus. Okay? And those surface antigens have commonality to other Corona viruses that are relatively harmless that caused the common cold. So they're more prone to give you a false positive test. And you've known about false negative test. Those are the ones we don't want, false negatives, of course, in today's world of false negative. It can be as bad as a false positive. And here's what I mean. Let's say I'm the governor of Ohio. And I want to meet with the president.
Speaker 1:
I come up to Cleveland and I have a rapid paper test. And it says, I'm positive. Well, this is a true story. So I'm Mike DeWine. And I can't meet with the president because I had a fast test antigen test. He later goes back to Ohio state medical school and has an RTPCR, which is negative. So having a false positive test, maybe in today's crazy world is bad as having a false negative meaning you have to cancel your plans. You have to quarantine yourself and so on and so forth. So we want to have a test that is accurate. That is dead. The right's accurate, no false positives, no false negatives. We don't know if that test exists, but we're as close as you can to that because of the way the test is constructed. And the fact that it's not a chemical test, it's a molecular test.
Speaker 1:
You've heard Tommy referred to a molecular test. Well, a molecular test refers to detecting the genes. And there are two genes that are extremely specific for COVID 19 virus and that's gene N one and two. So we have functionalized our sensor to detect those two genes. When those genes are there, we get a positive hit. You get an accurate reading. If they're not there so far, we, we have no false negatives. Uh, we're going to be going to using clinical studies, actual clinical samples very soon in the BSL three lab, that's a biosafety level three lab at Purdue. Purdue has all of the necessary, uh, tools and, uh, facilities that we need to do this properly. So we are a molecular test we test, or the genes we N we are not an antigen surface test, which is very important. Everything with, uh, uh, antigen tests is they have to be interpreted by the human eye.
Speaker 1:
It's usually a colorimetric test. So the FDA really, isn't excited about a test that maybe 300 million Americans have to interpret themselves. Our test has a digital output, and because it's a digital output, we can feed it to a cell phone app. The app then feeds it to the cloud where we operate and look at the data in a mathematical formula. And we decide if that test is positive or negative, and then we can do automatic reporting back to you or to any smartphone and also to the CDC and the appropriate state health agency, Tommy, at this point, maybe you want to go into a little bit more how the test is differentiated from a surface antigen.
Speaker 2:
Yeah. And, and thank you. I think you described a while. Uh, Greg and I just wanted to indicate that, you know, one of the, one of the biggest troubles that we're seeing the FDA is having is just the sheer number of tests that have come out and that they've had to approve on the RTPCR side. And now all of these antigen tests that are coming out, you know, the antigens, uh, tests are detecting, as Greg said, the outer shell of the virus. These are proteins like you, might've heard of the spike protein, the Corona virus, the crown, or these, uh, spike proteins that jet out of the capsule of the, of the virus. And it's those particular spike proteins that are being recognized in these antigen tests. And because there are many different types of Corona viruses like you might've heard of, uh, SARS or MERS, or even just the regular Corona viruses that give our kids, uh, you know, the sniffles, uh, at school, those all have this spike protein.
Speaker 2:
And so there is a higher chance that these antigen tests might also cross-react to the Corona viruses that are of common cold, what we're doing. As Greg said, we're peering deep into the genes of the virus and we're detecting those particular ones and we're detecting them, uh, very accurately. We should be able, uh, tell you the difference if you have a sinus infection, or if you have a SARS cov, two infection, or with other viruses. And I know there's, you know, questions, uh, about the different variants that are circulating this secondary variant that we're seeing in Europe, I think, are our tests because of the way that we're designing these tests, these sensors, we are going to, I I'm, I'm fairly certain that we're going to be able to at least get to that intended gold standard of being able to differentiate between the different various and, and that that's obviously the ultimate goal here is not only be able to tell you if you're infected, but be able to tell you if you're infected at an early stage of infection and tell you, what is that infection that you have?
Speaker 1:
I think Tommy hit on the most important point, and that is don't. We want to know early on that we are carrying a virus that can be transmitted to other people. We all know that in an early viral infection, you'd have very few symptoms if none at all. So, and it's so too, with this virus, in fact, you've probably heard on the news that there are, I believe that because this virus is, uh, is a unknown virus to most of humanity. So what we're looking at is people who have differential differential, uh, symptoms to the virus. I might not have any symptoms for two days, and, but I'm still spreading it. Whereas someone may come down in just one day with horrendous symptoms. So you want to be able to tell on the front side, do I have the virus? And if I do, even though I don't have symptoms, I should stay home from work.
Speaker 1:
I should just stay home from school. This leads us into the next big question that we get, which is, is the virus, is the vaccine for this virus going to mitigate against your product being successful? The answer is absolutely no. The virus, the vaccine, as we know it, uh, was supposed to already inoculated 20 million people. It's only an isolated 2 million people. There's going to be a lot of people that don't take it. And then there's going to be the problem that, and this is according to the FDA, when they approved these vaccines, they did not know how long they would be, uh, useful for. So what we're finding out is in actual infected people who have the disease, their immunity wanes, and about anywhere between five and eight months, which means they have to get another shot, which means you can get this twice. And there's already been cases of people getting this twice.
Speaker 1:
So this is not the scare anybody, but this is the fact of this virus. So as an adjunct to a vaccine, we believe that an accurate self administered test at home, a truly at-home test on molecular tasks can tell you if you can go to work or not, or go to school or travel, or at least stay away from people, if you're positive. And a lot of the antigen tests will not be able to detect early virus loads. Like our tasks will be because we're a molecular test. So the bottom line is, and Tommy, you may have some ideas on this yourself. Bottom line is we're going to need a test like this, and we're going to need it for at least the next 20 months. Uh, I don't think this virus is going to go away very quickly. You can tell that we're not being vaccinated at the rate that we should have. And a lot of people aren't going to take this vaccine and that's just going to be the fact of it. So, Tom, do you have any thoughts on that?
Speaker 2:
Yeah, Greg, I think it's a very important point because, you know, I don't know about you, but I now, since COVID has come around, whenever I start to feel a scratchy throat or my, I start feeling like, Oh my gosh, I'm getting a little sick. I might have a cold or something like that. I don't automatically think I have a cold. I probably like most humans. I start to fear that, Oh my gosh, I have something else. And I'd like to know immediately, uh, what, that's something else to make sure that it's not SARS. COVID two that it's not COVID. And so this test will give you that peace of mind to know that you or your family member who's just come down with a scratchy throat, does not have SARS cov two infection, or does not have that COVID-19 infection. The other thing, Greg is that most tests out there, you have to go out and go to the clinic or go to the testing side, uh, to get a no swab, to get a, you know, something like that, uh, going, or as we said, you know, you might, you might collect your saliva and then send that out into the lab and you're, you're waiting and waiting and waiting.
Speaker 2:
And if you do get that result back after three days, and you're fully infectious and you've moved around, you've spread that around. And you've also probably put yourself in danger. If you haven't sought medical help, the availability of having this result report back to you on your smartphone now will allow you then to access tele-health networks, be able to access medical attention if you needed at the Palm of your hand. So with a positive result, you'll be able to mitigate a little bit better, how you deal with that situation, uh, with our tests. And I'm fairly confident that that is going to be bring, uh, a big, a big component to this, because if I need to speak to a doctor and ask them questions, because I don't know what to do next, if I have a positive result, well, I can access that information and speak to that person immediately.
Speaker 1:
Tommy, that brought up a good point. And, and that is that, uh, early treatment is also an incredible, valuable, uh, aspect of this test. It's not just, if you're positive, I believe as a medical doctor getting appropriate early medical treatment will keep people away from the hospital and certainly keep people out of the ICU. And, you know, having a test where they shove something up your nose and you get the results back in five days, remember by the time you have symptoms, you probably already had this virus for three days, maybe even five. So you're five days into it. Then you wait another three to five days to get the result by then you're sick. And then you're questioning, you know, do I have COVID? And then the fear factor comes in. You're rushed to the hospital. You're rushed to the emergency room and the propensity, the low, the bar is very low for admitting people into the hospital today with COVID for various reasons.
Speaker 1:
So early treatment is key. Now, since we're entering the flu season, now nine out of 10 times, when you get a person gets sick in the United States, they're probably not going to have COVID, they're going to have the flu, but they're going to think, like Tommy said, Oh boy, I've got COVID. Uh, this brings up another very important question that people ask us all the time. In fact, there was a company that we'd spoke with recently that said, can you put more than one test on a cartridge? Now we have the reader and the cartridge goes in the reader. So right now we're working on a single test on the cartridge, which would be for COVID for COVID-19. However, we've planned this in such a way that we can put up to 16 different pathogens on one cartridge and what the first one that we intend to multiplex.
Speaker 1:
That's the term given to being able to test for multiple diseases or pathogens at the same time, it's multiplexing given the fact that we can multiplex up to six, the very first one that we want to multiplex the virus is influenza a and influenza B. So in the near future, you'll not only be able to tell if you, if you don't have COVID or you do have it, but you'll be able to tell if you have influenza a or B. So this is a platform technology. It's not just a one-shot test. This is a platform technology that we will develop to diagnose rapidly at home in your own house, which for different viruses and bacteria, those viruses will be influenza, a influenza, B Zika Dandu fever, and then other viruses such as hepatitis C in the future and even Lyme disease. So I don't want you to look at this as just a one-shot deal tests like everything else in the market. This is a very unique opportunity. It's a select opportunity instead, in fact, because this allows us to put a ma a laboratory in your medicine cabinet, and that's the way healthcare is going to go in the future. And, uh, I won't say that we're going to disrupt healthcare, but certainly healthcare and laboratory medicine has been stuck in the fifties and sixties. And we're about ready to change that. So,
Speaker 2:
Greg, I just want to add in, since you were mentioning all of these other infectious pathogens, influenza, a influence a B I've, I don't know about you, but I've gotten certain questions, uh, regarding the, how do you have access? How can you work with all these dangerous pathogens? And I, you know, as you were talking, I was really thinking a little bit about the history of how we got to, uh, make these sensors at Purdue. So I worked very closely with the director of our Institute, Richard, he's a virologist, he studies viruses of all different kinds. You might've heard his name before because he was the one that deciphered the structure of Zika virus when it first came out. And he published that, uh, in, in a fairly widely circulated journal. Um, and since that beginning of knowing the structure of Zika and working with Zika, he's actually his claim to fame is being the first one to decipher the structure of this awful virus, also called [inaudible], uh, which is more found in, in tropical areas.
Speaker 2:
And these are viruses that are transmitted by mosquitoes, mainly dangit, Zika, uh, you might have heard of, and that's, that's his strength. He, he really works and knows these viruses well, and he has collections of them in what are called biosafety level two and biosafety level three laboratories that we have at Purdue. These are very specialized laboratories that allow us to work with these dangerous viruses. Um, and his group is actually, these are the world experts in being able to manipulate these viruses and grow them and ask questions, biological questions about them. And, uh, for many years, since actually 2015, he's been working in close collaboration with Dr. Leah Stan Shu, who is a professor in materials engineering at Purdue. And so here, we're bringing biology with engineering experts and we're using these together to create these new types of sensors, this new type of technology.
Speaker 2:
So the technology really was started to be developed, uh, for danky for Zika detection. And obviously because of the opportunities now, uh, to bring solutions for this COVID pandemic, we're really focusing deep now in, in detection of SARS cov two. And so the resources that we have both for the biosafety level two and biosafety level three laboratories, the biology, all of those resources microscopy and everything that we're going to need there, and that we are using now, uh, also allows us to bring some of these other dangerous, uh, pathogens like influenza, like hepatitis C, which Dr. is also working on. And on the other side, we have the engineering, huge engineering strength at Purdue, uh, where Dr. Stands you is really resourced by the top labs, uh, for nanotechnology microfabrication and roll to roll, uh, scale up capability. So, you know, one of the questions people have is like, well, how can Purdue play a role in manufacturing?
Speaker 2:
Well, we'll, we can do is bring out those resources together and start creating the prototypes and start developing them in these platforms. For example, the roll to roll capabilities that we have that will allow us to test now a scale up production of the sensors and all of these resources are all in one place, the Burke and nanotechnology center at produced discovery park, the Bindley bio-science center, and Richard's laboratory Dr. Kuhn's laboratory with the structural virology area. So we're putting all of these, synthesizing them together, uh, to bring forward some solutions to this real complex problem.
Speaker 3:
Right. Could you talk to the schedule? Um, the process is one of the questions we've got a few good questions actually waiting, but that move would be perhaps Devonta address. Now
Speaker 2:
We are aiming to be in front of the FDA within 60 days. Uh, I it's a lofty goal, but there's so many people working really hard to make this happen. And we've really great progress, uh, in the lab so far, uh, that right now, where we're really trying to optimize that piece for handing off to manufacturer. So, you know, uh, the FDA within 60, 60 days is a, is a, is a goal where we're striving for a, and that would put us, uh, in the manufacturing probably towards the end of March is when you hear me now. Yes. Yes. Hi, Greg, where are you? I lost, I lost my, uh, I lost mine feed. Yes.
Speaker 3:
Yeah. We can't see you, but we can hear you.
Speaker 2:
Okay. Well maybe I don't know what that is. It looks like you're pointing the camera the other way.
Speaker 3:
Yeah, the camera's based. There's something up with the camera. Just, you could switch back to the original camera roll. I don't know actually what to do.
Speaker 2:
Yeah. It's okay. But we can hear you, Greg. Um, probably more important. You're a good lucky. There you go. Nice. Perfect. I was going to say we're a good looking guy. You're a good looking guy. We know what you're look like, but go ahead.
Speaker 4:
Something about Richard Kuhn for everybody's edification here, Richard is a world famous virologist
Speaker 3:
Into the computer because your voice is a bit quiet, right?
Speaker 4:
Yeah. Richard is a world famous for oncologists who actually is the department head at Purdue of virology. And, uh, Richard, uh, is fully behind this program, although he has no, uh, monetary involvement in this company. He is an advisor to the company on the advisory board. So I just wanted that to be plain and clear, but he is a super guy in this area of biology. So Tommy, that was a good explanation of a, of multiplexing and the value of the platform. I did want to say one other thing about the multiplexing issue, and that is that, uh, the reason we first got started at Purdue was we were looking for a test, uh, for fruits and vegetables. So we have another vertical in the company that actually is going to be putting these sensors in fruits and vegetables. So we can prevent e-coli outbreaks like in lettuce and so forth.
Speaker 4:
And it turns out that this test was an ideal test for that. So right now we're doing it for COVID-19 and other viruses, but in the very near future, we'll be doing it for other bacteria. Like Mersa Murcia is a $20 billion a year problem in hospitals, that's, methicillin-resistant staph Orpheus that has plagued hospitals throughout the world. And, uh, we'll be making it for Eco-Line for plant for lettuce and fruits and vegetables to be. So that's how we really got connected with Purdue because Purdue is a big Agra hub for technology. So the chairman of the board, uh, Mike Berghoff, uh, called me one day and said, well, you know, we have this super of people that's, uh, at Purdue doing this particular test, could you come and help us out? And we had already, uh, done most of the electronics work for the test. So we paired up with Purdue, uh, and Purdue is producing the sensors and we're producing all the electronics. And so it was a great marriage and it's working out really well. And we're very happy with Purdue and we're going to continue to work with Purdue and build a mini Manhattan project of very educated, uh, PhDs to continue to, uh, form formulate these sensors for all the different types of things that we want, the Lyme disease or Murcia, or e-coli in the field on let us and things like that.
Speaker 4:
It's great. One of the questions that has been asked is about the specificity and sensitivity over tasks. That's a great question. I'm going to let Tommy handle that one.
Speaker 2:
Sure. You know, uh, the specificity and sensitivity are all related to how, how much can you detect and how, uh, how specific, or how much of that particular variant or that particular pathogen you can't detect? Well, our particular tests doesn't require any other chemicals. We're using this, these nanotechnology techniques to really measure my new quantities. And we are, we are probably better or add Bess, uh, as, as that gold standard is being able to detect, you know, uh, several hundred copies of, of the virus. So, and that's what the RTPCR tests that is the gold standard. That's what they are, that's what they are measuring. And there even some out there that are not as good as some of the, the, the ones that are performing better, but we are, we are because of this nanotechnology techniques that we're using, we're able to identify my nude amounts and it's very specific to SARS. COVID two. Um, the, the best part is that you don't really require to any clinician or any healthcare worker to administer the test. You don't need to go anywhere, essentially. You can just be where you are and test yourself anywhere. So really this is a test for anyone anywhere where they are and the specificity and accuracy it, that we're, we're reaching is a, is that gold standard?
Speaker 3:
Could you, could you shed light on the, uh, process of getting approval from the FDA or a test of this time?
Speaker 2:
Sure. So there, there are different, uh, and you know, we're, we're gonna, we're going to be presenting to the FDA a bit of a different technology. So we'll see what, how they, how they react to us. Uh, but in essence, it's not going to be that much different than what they've already started to approve. And so the process is, you know, you have to show a certain level of accuracy with so many tests, uh, that, that come back. And the, the cool thing is, as Greg said, you know, the cartridges, uh, those are going to be one off, but the reader is reusable. So you should be able to take, you know, 20 cartridges from 20 infected people with one reader and be able to detect each one of those or with 20 different readers. So what we need to demonstrate to the FDA is that we are fast, whereas accurate and as specific, and as sensitive as that gold standard, once we were able to show that, and I'm fairly confident that we're actually going to be reaching that, uh, uh, that goal that I think they, they will, they will let us pass through, because if you think about a rod, the, the, the advantage of check for COVID is that the time is diminished.
Speaker 2:
The cost is diminished. If you think about what it costs to take a saliva sample from your home, put it into a preserved cartridge, mail that off to a laboratory where a specialized scientist is going to take that sample is going to treat it with chemicals. It's going to put it through a process, uh, with more chemicals, more detection, and then they have to upload that information to report it out to the CDC and so on and so forth. We're going to be able to completely, uh, diminish the amount of time that all of that would be done with, without the need for a clinician, without the need. Uh, any person will be able to do this. And so I really think that the FDA is going to look at that, and it's going to say, you don't need anybody to interpret the result. And so if you don't need, like, you know, this is the problem why we don't have any home tests is because they don't, as, as Greg said, they don't want to let 300 million people interpret the results.
Speaker 2:
And is this really positive? Does it look positive to you? Was there a color change or does it look like it is or not? And so we're going to take all of that away. They will not have to do any interpretation. And so that should accelerate and smooth and pave the way for FDA approval for this type of test, the speed, the speed at which we're going to be able to deliver results is going to be monumental. Because now in real time, we will know, uh, who is infected and the models for transmission that the CDC has been trying to use. These epidemiological models that people use to look at the rates of infection. How many more are we going to get where's that curve? And so on, all of those models are absolutely flawed because we have to wait three or four days or even 10 days to get our results back. And in the meantime, we've touched people we've moved around. Life has happened. We've continued living and the transmission rates are through the roof. And so, you know, unless you have a test like check for COVID, that can report in real time what the status of infection is. We're really not going to be doing. And as we can see, we haven't been doing much, uh, much of an effect on this pandemic.
Speaker 3:
We live on a, there's a couple of questions here broadly on the same pocket, which is, will this test be possible to use by the airlines in schools and for traveling work, et cetera, things of that type. Yeah. Can you hear me? Yeah, but we can hear you.
Speaker 4:
I add one thing there we've been in touch with a, uh, the FDA all along has given us a special template. They're looking forward to our data and we should have that data sometime within the next 60 days. And I don't think we're going to have any problem that FDA has literally approving a test that probably should not be out there, but they have no choice at this point. So, uh, the answer to your question, rod is yes, this will be a huge, huge advantage for travel companies, airlines, cruise, ships, schools, uh, employers, and, and just your everyday family, because it will be able to now control their destiny and do this test, you know, whenever they need to, like I said, our importance is on the front end of the disease, telling you when you have it as early as you can. And because we know what happens over a 14 day period, you, you generally will clear the virus. Some people though don't clear the virus for as much as 20 days or more, but, uh, yes, we will. That'll be a big help to those market sectors.
Speaker 2:
I will add also, Greg, I know we're focusing on check for COVID test here, but I know you also mentioned the food, uh, pathogens, vertical e-coli listeria. You know, one of the big advantages is not only will we be able to protect the food supply, but also the people that work in that food supply industry will be able to protect those employees as well. And so again, uh, having, having that type of perspective for this type of technology, we really hope that it's it. And we know already that is going to bring a major solution for all of these problems that have been almost unintended consequences of this pandemic that have risen up in this past year, and we've all started to feel it.
Speaker 5:
So one of the questions also is about release schedule, which is once okay by the FDA, how quickly can the company ramp production?
Speaker 4:
Yeah, that's a great question. We've taken a lot of pain to make sure that the components of our tests are readily available. Number one, that they have shelf life long shelf life, and that, uh, we can get to the market quick and manufacture these quickly. We're happy to say that all the components, but one are manufactured within the United States. The chip is an off the shelf chip produced by the hundreds of millions in the United States. There's one component having to do with, uh, the cell phone connection that will be purchased from Norway. We've identified several manufacturers that we can quickly school up. We're, uh, also, uh, hoping to get a BARDA grant or a national, uh, help, um, NIH grant for Morat X. These grants are particularly, uh, specific for commercialization. So, uh, we've got some really great engineers at the Purdue and engineers on our staff that are very confident that we're going to be able to spool this up at the end of March. That's our, that's our shooting for day.
Speaker 5:
So there's another question which is specific on schedule, which is how soon will the prototype be finished at the laboratory at Purdue? Um, okay.
Speaker 4:
We have our, uh, electronics guru wizard, uh, rod quarter working on that as we speak, uh, we are due to get a full prototype by the end of January, maybe first week or two in February. Uh, keep in mind that in the lab we have successful, uh, the produce, the electrodes that will go the cartridges and we know how they work. We're just trying to functionalize them to be even better. At this point, we will then incorporate those electrodes into a cartridge, which will then be used along with the reader, which we should have done by the end of January, or at least the first two weeks of February.
Speaker 5:
And one of the, one of the questions is a statement really that Forbes indicates that the NIH wants to hit 6 million tests per day in the U S obviously, could you, is there a limit to scaling of this product once approved?
Speaker 4:
Well, we already had one group, uh, ask us to produce, uh, 2 million tests. So, uh, we're working on that, but as far as scaling goes, I believe within six months, we could scale up into the hundreds of millions. The cartridge itself, the test cartridge is really, uh, manufactured very quickly. And, and one of the things we made sure about is we made sure that this could all be made by a roll to roll methodology and a roll in the roll methodology produces vast quantities of very quickly. It's probably the only way to do this. Being able to produce hundreds of millions of sensors and thus far were totally adapted to roll the roll mechanics top. You might have something to add on that.
Speaker 2:
Yeah, I would just say that these sensors, the cartridges are really inexpensive. Uh, they, they really, they, they are going to be able to be produced in mass quantities, uh, because of that, of that speed by which, uh, Greg is talking about and the, the cost, uh, point for these things. I think we're going to be able to put some out there, you know, I will add also to Greg's point that not only are we optimizing now, uh, the sensors, but, uh, for sensitivity, specificity and all of that, but we're also optimizing the manufacturer ability of the sensors and we're picking, uh, we're, we're doing experiments with different techniques, different materials, uh, to make sure that the sensors are going to be able to be manufactured quickly and in an inexpensive way,
Speaker 5:
Greg, Greg, could you talk about, uh, post offering liquidity for investors?
Speaker 4:
I sure can. Uh, that's been a question on a lot of investor's minds and I just want to be very clear that, um, the company intends to list the regulation, a plus shares on one of the regulation. A plus after markets, when the offering has been completed, this is called an alternative trading system or ATS. We are in the process of evaluating aftermarket options that will work best for our investors. These aftermarkets allow reggae investors to buy and sell securities because these markets are relatively new. We do not know how much liquidity they will provide in the future. However, we may elect to list the company on a major exchange like NASDAQ, that can be no assurance that such a listing will occur. We intend to continue to grow the company and, uh, do as best we can to return of favorable, uh, chunk to the shareholders. We believe the company has incredible potential in light of the fact that the government has spent directly $25 billion on testing so far and has another 25 billion ready to go. A new bill that was passed has I think, roughly 44 billion downstream. And that's just in the United States. Keep in mind that we're going to be selling these tests, uh, worldwide.
Speaker 3:
Okay. That's good. Thank you. Thank you. There's a question about, um, viral lows. Do we test for viral load Tommy?
Speaker 2:
Yeah. Viral load. Um, it really tells you how much of the virus was able to be captured. So with our tests, uh, I think eventually we should be able to give you a quantifiable number. Uh, so far right now, what we're trying to do is so that we can bring a product out as quickly as possible is really to give you a yes or no answer first, and be able to get these sensors to a level of detection that then we can mind neutrally and accurately give you viral load numbers. Um, but the first, the first product line is going to be simpler than that.
Speaker 3:
So Greg has a question about the capital table for the company. Could you explain the sheriffs, but generally the breakdown, the different shares in the company. Maybe you can do that out on the field if you're doing that in video,
Speaker 4:
But, uh, that was a question about the shareholders.
Speaker 3:
Okay. Can you explain the share structure a little better with 12 million shares being sold? Will the fall by instead being sold, come
Speaker 5:
From the 50 million or will they be additional? That's the direct question.
Speaker 4:
Yeah. Um, yeah. Um, I believe that there are additional shares.
Speaker 5:
Yeah, they are. They are, you are issuing new shares to the investors in the reggae. Plus in addition to the prior shares that already existed,
Speaker 4:
We meet our 50 million. That'll represent roughly a 20% of the company. Right.
Speaker 5:
Sounds about right. I don't remember actually. Um, I'll, I'll accept your statement on that. Okay. So we've covered a lot of the ground. Would you touch either of you touch on barriers to entry for capacitors? Sounds like a pretty interesting technology that's been created here.
Speaker 4:
I'll give it a quick go then turn it over to the timing so far, you know, we track and look for what's coming out because anything that comes out generally goes through the FDA. And I, and I say that for our, our stockholders benefit, and then that is we can sell direct to governors of state without FDA approval. That doesn't mean that we, we will not get FDA approval. It just means that there was an opportunity there if it happens and this moves faster than we think. So, uh, I believe that we'll, um, we'll be able to, uh, uh, sell this product very quickly and we'll get FDA approval very quickly because many of the things that the FDA is approving right now, uh, have limits of detection that are way off the chart and involve a human eye, especially interpreting the test a colorimetric tests like the paper-based as so rod, did I answer that question?
Speaker 2:
And I, maybe I can, maybe I can give you a little bit more, the way I picture these barriers is, are our differentiators. So you might have competitors that are building the sensors and that they might be able to do something similar on the electrochemical sensing piece of it. I doubt it, uh, just because there there's so many elements that we're so far ahead of these and, and there's, there's still, you know, pieces of this that are under secrecy that, that really no, nobody would be able to get in there and, and, and figure that piece out, even though they, they would have some electro-chemical task or electrochemical sensor, but the, the other differentiators. So that's produced piece. The differentiator is that identify sensors now with a rod quarter that is this electronics genius worked at, you know, work the head, uh, and you know, many, many of the famous labs that we have, and as created sensors for NASA and so on and so forth.
Speaker 2:
But the genius that he brings is this reader, it's the electronic component that will then integrate with that sensor and report out into the cloud, be able to interpret that data and bring it back to you to your smartphone. Now, there might be companies that might do one or the, of these pieces and parts, but not the way that we're putting it all together. Uh, they would probably, their price point would probably be much higher because they don't have it all integrated into one system into one team. Like we have this marriage between identify sensors and Purdue is significant guys like this is I, I can't, I can't stress this enough. We are really, uh, bringing the best of both worlds together and then identify sensors already has a history in being able to commercialize sensors. And now we're focusing on these biological sensors. Uh, so we're using that long history that long, uh, um, experiencing creating products and bringing them out into the market in the sensor space, uh, while marrying that with the readers and the sensors that we're creating are produced. So I really think that there are lots of barriers to any potential competitor that would think they could create this at the price point with the experience and expertise that we have. I mean, we don't need to go anywhere to do a test and a biosafety level three laboratory, whereas any other company, unless they have one in house, they really have to go to specialty labs, universities like Purdue that already have them.
Speaker 4:
There's another aspect of this. And we do have some patents that have already been issued that cover parts of this. And we've filed a patent recently that is now being examined on this whole entire, uh, process and project.
Speaker 5:
So there's another question about shares that out at standing and a S I'm not sure what they mean by a S when the stock lists, what do you anticipate the fully diluted O S and a S to be? Can you please clarify your question and then we'll come back to that. If we can, where we're close to wrapping the call here. Um,
Speaker 4:
Anything
Speaker 5:
You want to volunteer before we wrap, because we've got three minutes left on the hour.
Speaker 4:
I, I think maybe that question has to do with, uh, the prior answer in question are the issuing the shares that are for sale additional shares. I believe that they are. So the total shares outstanding and issued and purchased in this reggae would represent 20% of the company. Should we fulfill our, uh, our total quota of $50 million? Yeah,
Speaker 5:
I encourage, uh, before we wrap here, a couple of important notes, I encourage you to email to Greg directly, those of you who are here, or they've all been invited to this webinar using Greg's email. So you can reply to him directly. If you have questions about things from, for my hands free capital to actually act, or she's going to type my email address into the box there, um, encourage you to ask questions that you might have post this webinar. We will be making this webinar available as a recording with an index. So you can go back and check the details out. I appreciate everyone's involvement. I appreciate you guys in the audience showing up and being a part of this and Greg and Tommy. Thank you very much for your presentations. We're going to wrap up here in a couple of minutes. So, um, thank you. Yeah,
Speaker 2:
Thank you. And I just wanted to say, you know, it's, it's, it's been an amazing partnership, has been an amazing, uh, experience so far. And I welcome all of you to be part of this journey with us as we continue to, uh, develop and perfect this technology. Um, we must end these lockdowns and we must bring solutions to the table that are gonna allow us to move forward even under these, uh, extraneous circumstances. And I I'm, I'm really proud of the work that we've done for check for COVID and the, the work that that we're gonna be continuing to do here. Um, um, I'm very enthused about it, and I welcome everybody to come on this journey with us.
Speaker 5:
I want to add one thing, Greg answered the question about liquidity. There is this new type of exchange corporate alternative trading system, where the company in tens, as Greg stated to list the securities offered in the reggae plus, uh, on one of those exchanges, they are very simple exchanges where people can buy and sell the shares. There's no naked shorting, which to me is important. So that the liquidity is that you will find that while the liquidity will be, which will be a function of the popularity of the company on the day. But the lack of naked shorting is a huge advantage to, uh, to all concerned in my, in my perspective, in my view. Okay. So thanks everyone. This has been really good and very helpful. And, um, look for the recording link to come through your email soon. And again, don't hesitate to follow up with email questions to, to Greg specifically on this. And, um, we'll wrap up now. Thanks very much, everybody have a great day.
THIS TEXT TRANSCRIPT HAS ERRORS IN IT THAT WERE CAUSED BY THE SPEECH TO TEXT CONVERSION SOFTWARE WE USED. DO NOT DEPEND ON THE TEXT TO BE ACCURATE. WATCH THE RELEVANT PARTS OF THE VIDEO TO MAKE SURE YOU ARE PROPERLY INFORMED. DO NOT DEPEND ON THIS TEXT TRANSCRIPTION TO BE ACCURATE OR REFLECTIVE OF THE STATEMENTS OR INTENT OF THE PRESENTERS.